Looking for some sensational dog movies?? Are you having a RUFF week?
Well good news, Steve and Sabina here decided to put our personal favourite dog movies of all time together!
Fur'real though the main reason is when we were looking for a good dog movie we ended up going through ten different articles trying to find legitimately good dog movies!
So many were just curated and clearly not based on the writer actually watching them.
In this list of dog movies, we have watched all of these, and we recommend them to friends and family.
But you will shed a tear in all ten or bark with laughter(sorry for the dog pun's haha).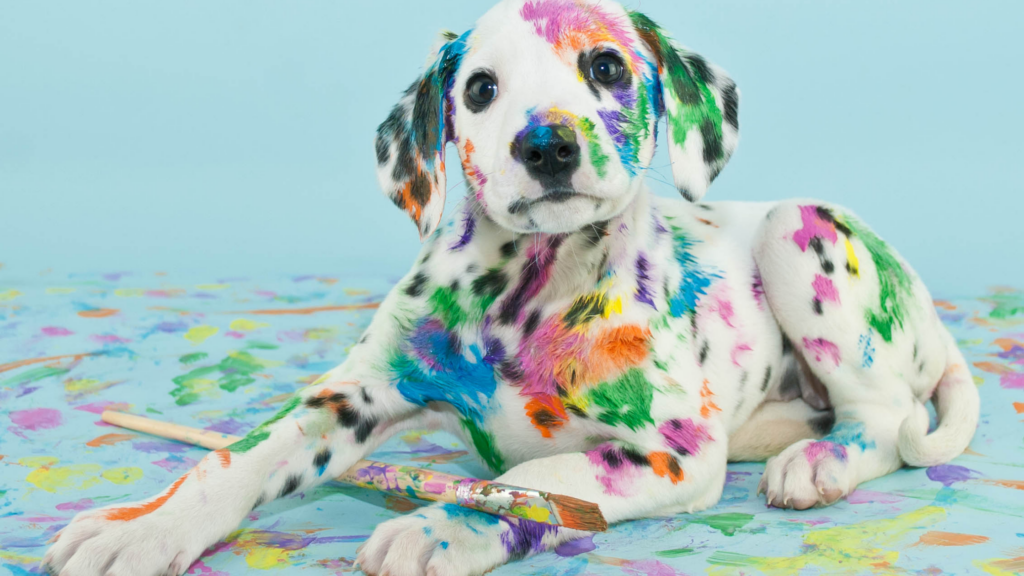 This list will have no IMDB ratings, no Rotten tomatoes ratings just our honest opinions.
10th best dog movie to watch in 2020: Togo (2019)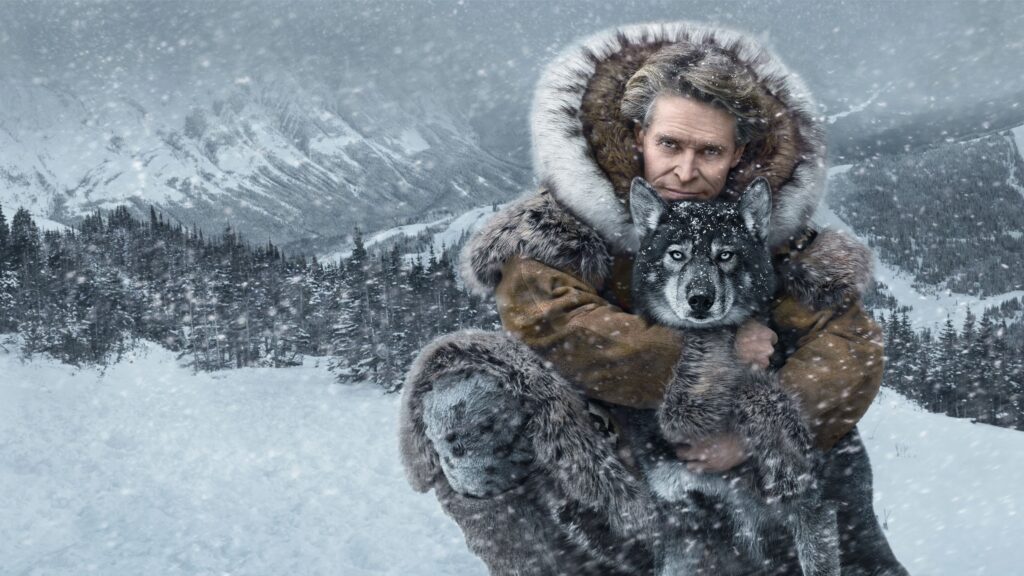 This was incredible to watch. By far one of the best dog movies that were released in 2019.
The story of Togo, the sled dog who led the 1925 serum run yet was considered by most to be too small and weak to lead such an intense race.
We love dog movies that are based on a true story. Togo does not disappoint, it is action-packed and will leave you in suspense.
The early scenes involving Togo as a mischievous pup are just pure magic.
Being a Disney movie you will be able to watch this on Disney+. Watching the trailer back gives me chills.
Don't miss this incredible movie.
9th best dog movie to watch in 2020: Marley and me(2008)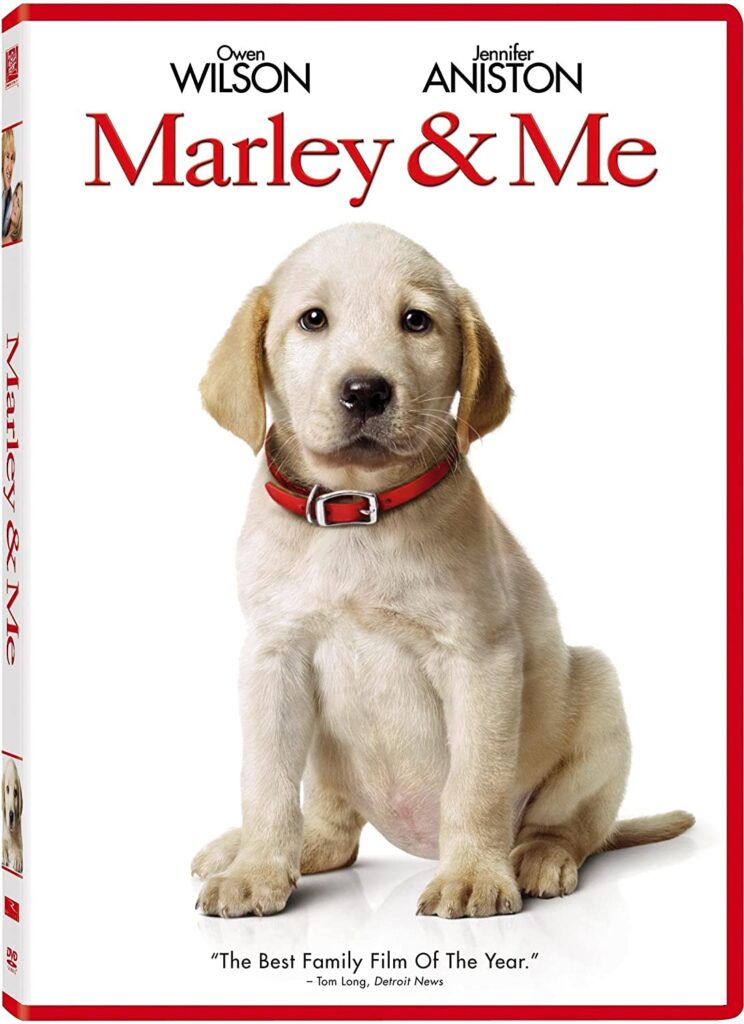 Ah sure, how could we not include this movie. The only reason it is placed at number nine is that most of you have probably seen it. A truly great dog movie. Though partly a comedy about the joys and stresses of modern family life, "Marley & Me" is also a tearjerker.
If you have somehow missed this classic be sure to put it on. But we did warn you it is a ruff ride that brought many tears.
This movie was taken from a book and I can only imagine how great the book is.
8th best dog movie to watch in 2020: The art of racing in the rain(2019)
Car racing and a dog movie? Yes, this was a joy to watch. It is from the directors of Marley and Me and will be sure to bring you on an emotional rollercoaster. Released in 2019 you cannot miss this dog movie.
Even rewatching the trailer brings up some fond memories from when we watched it.
This movie is taken from the book The Art of Racing in the Rain by Garth Stein, while we haven't read the book it has some incredible reviews. And if the movie is this good you can be sure that the book is as well.
7th best dog movie to watch in 2020: A dog's way home(2019)
Well, we were pleasantly surprised to see a new dog movie that just came out.
We got a lot more out of this movie than we both expected. It is from the author of "the dog's purpose" and based on the best selling book "A dogs way home"
From the intro, this movie grabs you and is a whirlwind of emotions.
It does slow down a little bit after about 30 minutes but picks right back up when then the dog gets separated and the adventure begins.
It reminded us a lot of, 'The Incredible Journey (1963).'
You will just have to look past the poor graphics at certain stages but overall a fantastic dog movie, well worth the addition to this list.
It came out in January 2019 and we must have completely missed the release of this.
6th best dog movie to watch in 2020: Homeward Bound: The Incredible Journey(1993)
No way could we make a list of great dog movies and not include this. If you were born after the 2000s, you likely have never heard of it.
Well, you are in for a treat, Steve has fond memories of watching it while he was growing up and believe it or not Sabina had never seen it!
So it was an immediate "what the hell you gotta watch it, Sabina!!!!"
She did, and she loved it!
While I think it is better not to give away too much about any of these movies, it is filled with fantastic life lessons about loyalty and strength, not to mention determination.
A movie for the whole family! Kids will love this and so will adults. It may be old, but it is a timeless dog movie that you simply must watch.
It is a simple story with a life-lasting impression.
5th best dog movie to watch in 2020: Oddball(2015)
This we hadn't seen or frankly just completely missed somehow.
Steve was chatting to his sister in Melbourne and talking about dog movies(as you do), and she was talking about how great Red dog was(too which we both agreed) but then mentioned Oddball.
Well watch the trailer, this is a must-watch!
4th best dog movie to watch in 2020: A Dog's Purpose(2017)
This received so much negative puparazzi after the screening. Celebrities were going mad, TMZ was going mad, so we actually didn't end up watching it for a long time.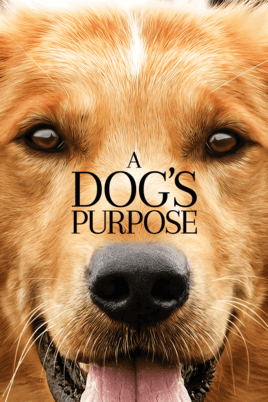 We only wish we had watched it sooner. This was an incredible dog movie and one every dog lover has to watch. The reviews ended up bouncing back after the press got bored and moved onto another story.
So if you have missed this movie we highly recommend it! Warning this one will be a tear-jerker.

3rd best dog movie to watch in 2020: Red Dog(2011)
We spent two years living in Australia while on a working holiday visa and this video just says everything about the beautiful country Australia is.
Based on an incredible true story of Red dog who helped unite a community in the Australian outback.
This will make you cry and laugh many, many times. Overall the story is not over-complicated, but that just adds to the movie.
A perfect dog movie for any dog lover.
If it is an emotional powerhouse dog movie you are looking for, then Red Dog is a must.
You won't regret it. In fact, we probably will watch it later this evening after the article is published.
2nd best dog movie to watch in 2020: Dog days(2018/19)
We felt this was just the perfect combination of happy and sad that you want in a good dog movie.
If anything it takes every aspect from most dog movies we have seen and cleverly combines them into one heartwarming tale.
We watched this movie last night and both agreed on "that was an awesome dog movie!"
Now it didn't bring as many tears as say Red Dog but a brilliantly put together movie.
Steve would also like to add here that he does not cry and is a machine.
This movie didn't do as expected on opening days in the cinema so got swept under the rug.
A light dog movie that will leave you feeling great!
The best dog movie for 2020: Eight Below(2006)
Okay, this.. this dog movie deserves a medal. Or at least the Huskies do!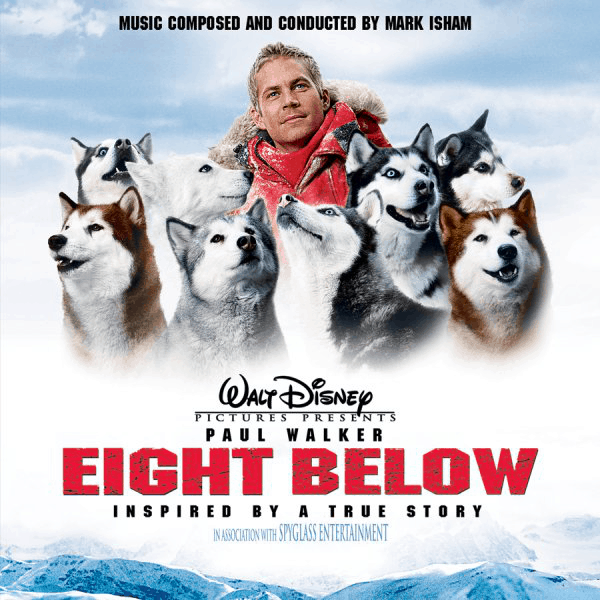 When we were searching through the insatiable list of peoples "recommended dog movies" this came up a few times, and we just shrugged it off.
One night we were left with nothing to watch and decided to put it on.
We were blown away! We had zero expectations and if you can now just erase all expectations and put it on, please.
There is no better dog movie.
Hands down in our opinion this the dog movies that the other dog movies have to compete with.
Starring Paul Walker, we recommend not even watching the trailer for this one.
The dogs in this movie just make it. And it is an incredible true story of survival and perseverance.
Can be watched by all of the family, will bring any of your macho friends to tears.
Other dog movies to watch?
Okay if you have gone through that list, then you deserve a round of pupplause. This is actually our first "top movie" post, so we hope you have enjoyed it.
Be sure to PIN this image to your Pinterest board:
We typically do travel blog related posts and have been mixing things up recently(including this post)
Other worthy dog movies are(all links go to trailers on YouTube):
Another non-dog movie emotional movie we recently watched:
Okay, now I know we said that it would only be dog movies, but we just had to add this to the list!
On first appearances, a movie about a pelican did not tickle our fancies. But we gave it a shot and boy oh boy was this an emotional rollercoaster!
If the movie was this good I would say the best selling book that it is based on must be worth a read.
Storm boy is well worth a watch!
Now if you enjoyed this article be sure to share it(thanks!)
Thanks for reading!
Steve(never cries*) and Sabina