Everything you need to know about moving to Vancouver and what we have learned from moving to Vancouver from the past 2 years.
This article covers visas, healthcare, transport, accommodation, money, work, lifestyle, and lots more!
Get your moving to Canada ebook here! – Covers everything you need to know before moving.
We first arrived in Canada with two year IEC visas.
The process itself of getting a Canadian working holiday visa was quite long. Normally it is about three months, but this varies from person to person.
Relocating to Canada and looking for tips? Read our relocating to Canada step by step guide here.
Once we got our working holiday visa, we didn't give it much thought and decided to move to Vancouver. We bought our tickets and made sure to have enough cash and all the necessary papers to get the work permit at the border.
So after living in Vancouver for quite some time, we wanted to share what we have learnt and the mistakes that we have made.
But more importantly, what you need to know before moving to Vancouver.
When we previously moved to Australia in 2014, our post on moving to Australia helped many of you. Therefore we decided to do similar 'moving to Vancouver' post.
So if you are moving to Vancouver in the foreseeable future or are already here, we cover everything we have learnt as a couple moving to Vancouver:
Be sure to join our new Facebook group that we created just for people moving to Vancouver.
On a side note, if you are thinking about moving to Toronto, you can read our latest guide here.
Okay, let's begin!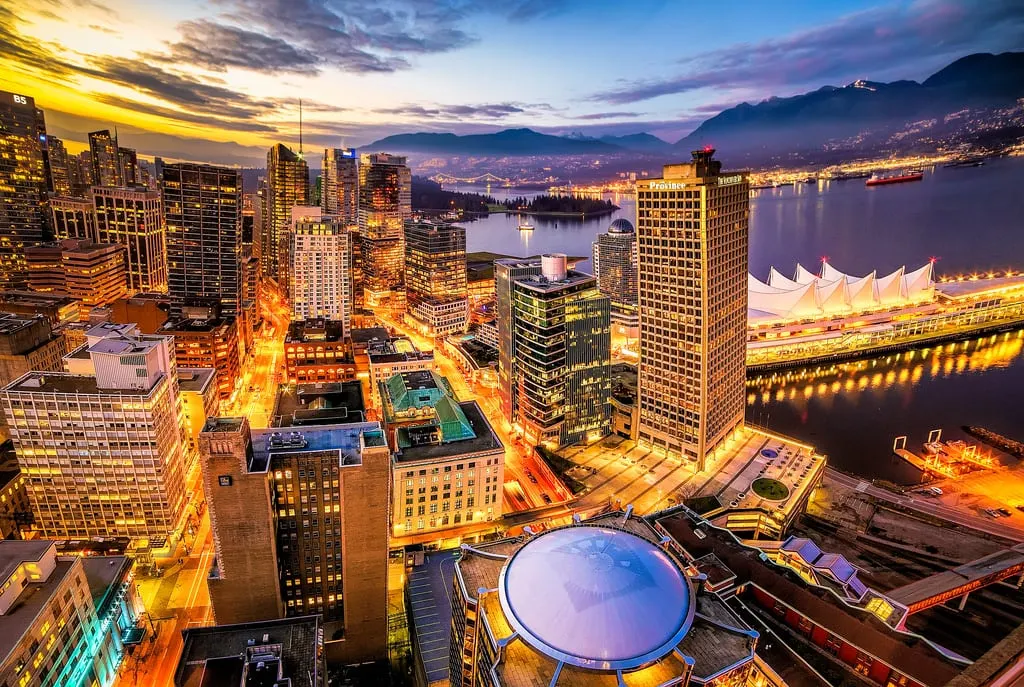 1. Find suitable accommodation in Vancouver before you arrive.
Every rental starts on the 1st or 15th day of each month. If you are lucky and find it before the 1st of the month, you are sorted. Otherwise, you probably will need to wait until the next month.
All apartments in Vancouver are usually rented for 6-12 months minimum and typically come unfurnished.
2. Make sure to book accommodation that will end on the upcoming 1st or 15th to give you enough time to find something more permanent.
A good idea is to book either hostel, Airbnb or hotel. We paid $2000 for a month in a beautiful private apartment with Airbnb located just by Science World.
You can read our guide on five tips for booking your first stay here.
Of course, there are much cheaper options, and Airbnb can be a bit too expensive at times.
Couchsurfing or hostels are other options if you are on a budget.
The main advantage of booking an Airbnb is you can get familiar with where everything is, find out where you want to live and give yourself some time.
Ideally, you would have some friends here who have a spare room, but that is not always the case.
3. You realise that rent is expensive after you move to Vancouver.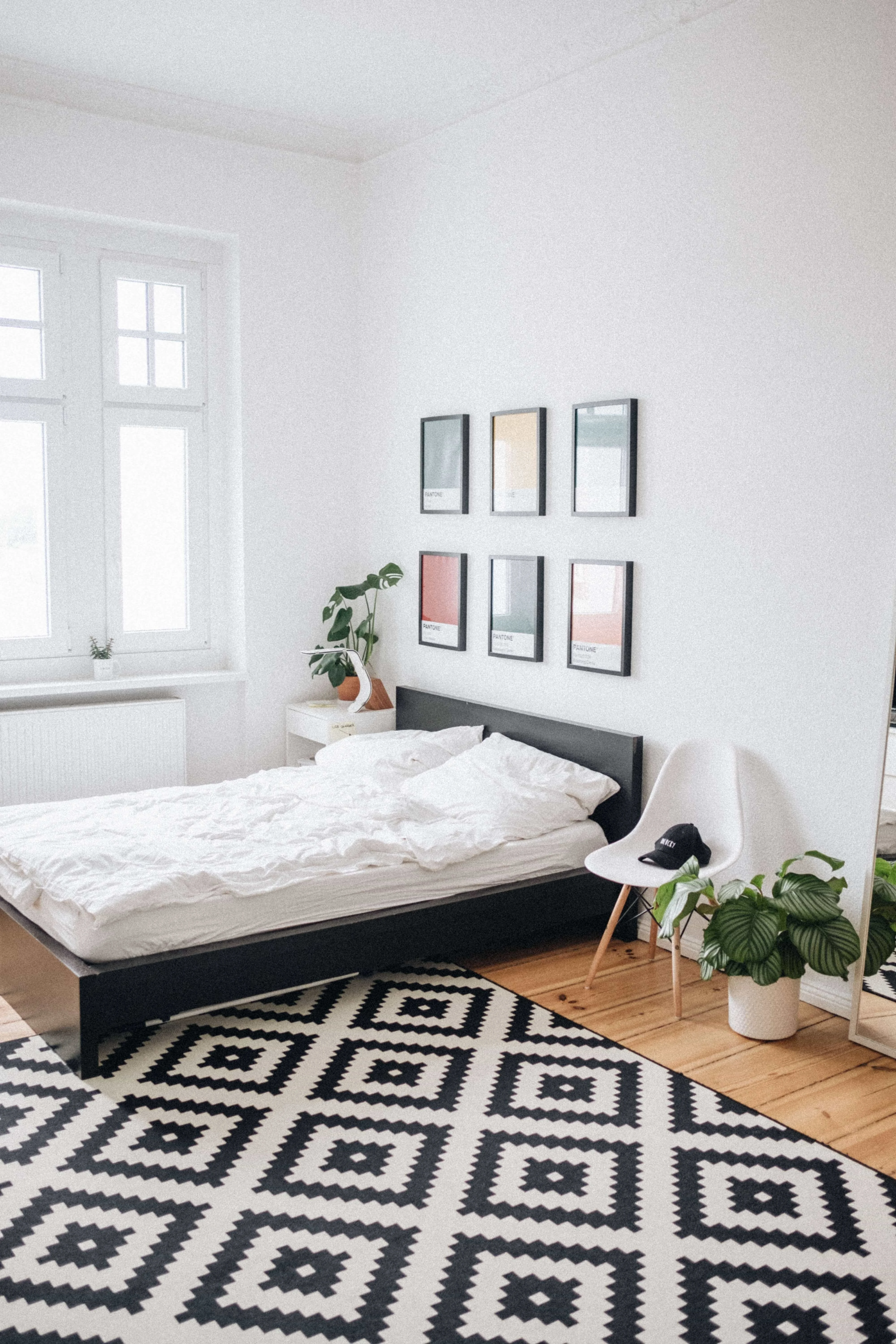 Once you start looking for a permanent place, make sure to have enough money for the month upfront and deposit.
For example, our rent was $1950 per month(not cheap), so we had to put $1950 x 2.
$3900 went out of our pocket without even sleeping once in the new place.
This included parking space, all utilities, fully furnished and tv/wifi. A bit overpriced, and it is cheaper if you get unfurnished.
Update: Following this post, we have learnt that legally only half the deposit is required for the first month.
Thanks to Sam for his response on our Facebook page. He added this link about deposits and fees.
Now, if you are looking for shared accommodation, rent can be a lot easier, especially if the person already has paid the deposit and can let you just fit in with the monthly rent.
Moving to Canada on a working holiday visa? Ensure to read our 15 Things You Need To Know About A Working Holiday Visa In Canada Guide.
4. Be careful of scams when looking for a house in Vancouver.
Never send or give any money before you see the person, sign a contract and get the keys.
We messaged several locations before any response.
Ultimately we found Craigslist to be the most useful tool when it comes to finding a place.
Be careful of Craigslist scams, don't ever pay in advance for a property.
They pretend that they are out of the country and that you have to put a deposit down etc. Ignore and report these ads.
Try contacting rental agencies, typically they have higher-priced apartments and houses, but you can get lucky.
5. It is easy to get a SIM card when you arrive in Vancouver.
You can sign up with any phone company provider but keep in mind there are no pre-paid options but rolling contracts only (you can still cancel at any time). Popular companies are Fido, Wind, Rogers and Bell.
We recommend either Fido or Freedom mobile.
Update: Thanks, Patty, for informing us about Fongo(a VOIP service). You can read her post on the service here. It eliminates the need for a contract and brings monthly fees down by half.
It is not for everyone, so make sure to compare each option.
6. Phone data plans are terrible here in Vancouver.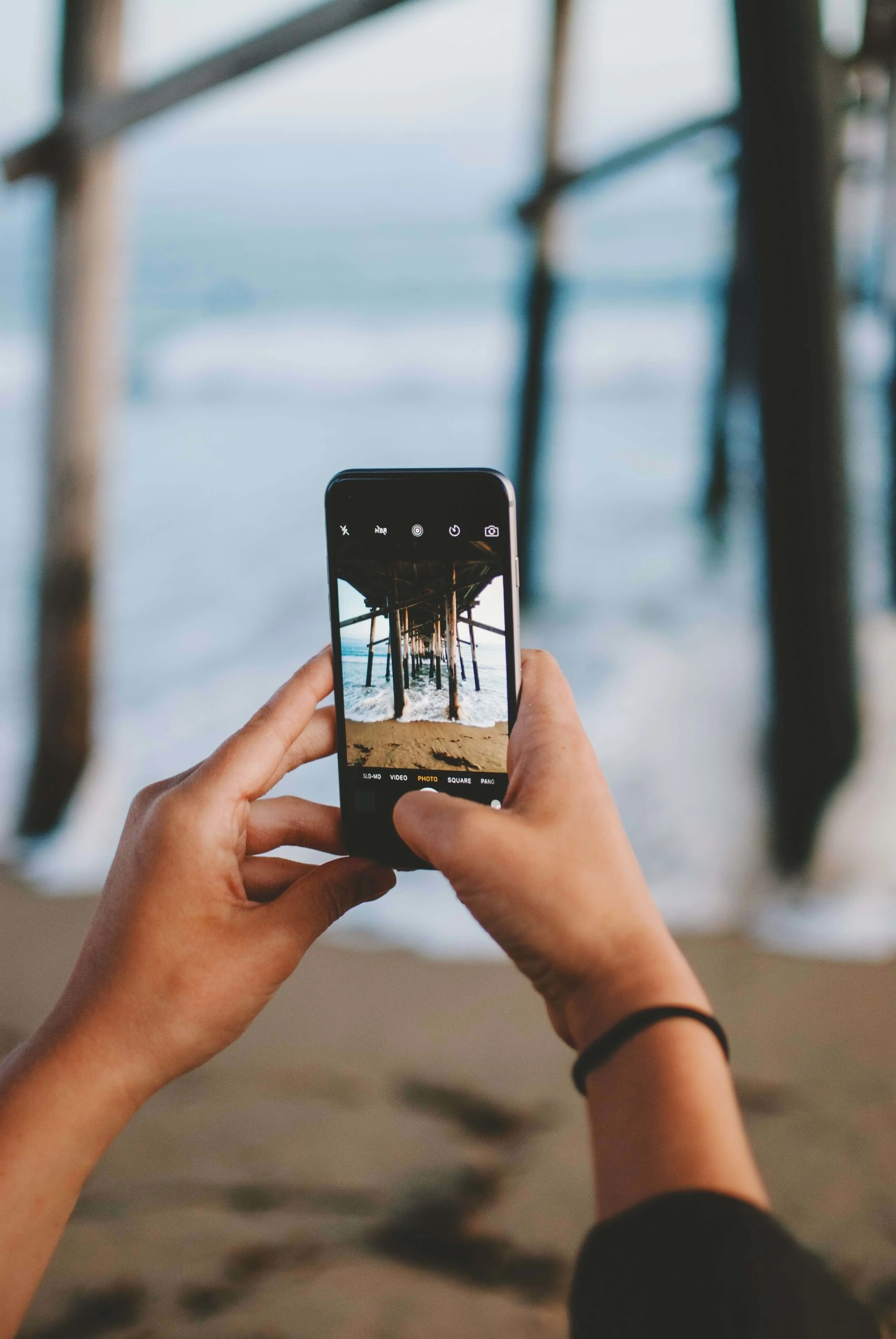 After you move to Vancouver, you quickly realise how bad phone data plans are here!
Using a lot of data? Well, it's tough to find any plan that will have more than one gig included. Some companies run promotions regularly(Wind) but getting a contract with five gigs + is rare.
The only company we found to have is Freedom mobile, but not all phones are compatible with the network so check in-store before buying.
Update: There are prepaid options, but most are more expensive than the rolling contracts. At big events, stadiums etc. Freedom reception doesn't work. It is improving, but just a word of caution.
When you move to Vancouver, we recommend getting a SIM card first, as it is much easier to get around with Google maps.
There is free wifi in Vancouver in many places, but it is much easier when you have your own data.
7. SIN (Social Insurance Number) is easy to get after you move to Vancouver.
You can obtain it at the Service Canada office.
It is a nine-digit number that you need to work in Canada or access government programs and benefits.
To find out what papers you need and where is your nearest Service Canada office, read our article on six things you can do on day one in Canada.
8. Get a BCID card.
This ID will allow you to open any bank account and save you from taking your passport on nights out.
To learn what is required to obtain BCID, check out this post.
A lot of pubs and clubs require either a driving license or BCID. So it's well, worth getting.
FYI You don't have to have one to open a bank account.
9. How to open a bank account after you arrive in Vancouver.
If you are looking to stay here for longer, you are most likely looking into opening a bank account.
It is quite a simple process and takes about 30 minutes to set up.
Whether you are moving to Canada for work, study, or to open a business, there are great banking options available to you.
We cover all the best banking options in our 'best bank in Canada' guide.
Once you have opened an account, you will probably look at the best options to transfer your money from your home account to Canada.
We used CurrencyFair to send money from Ireland to our new TD bank accounts.
You save yourself $200-300+ on fees and exchange rates.
It is well worth it. Sign up here, and you can get your first ten transfers for free with CurrencyFair and us normally only $4.
CurrencyFair now also offers transfers of Indian Rupees if you need to send money to India or from!
10. Get yourself a Compass card to get around Vancouver via Skytrain or bus.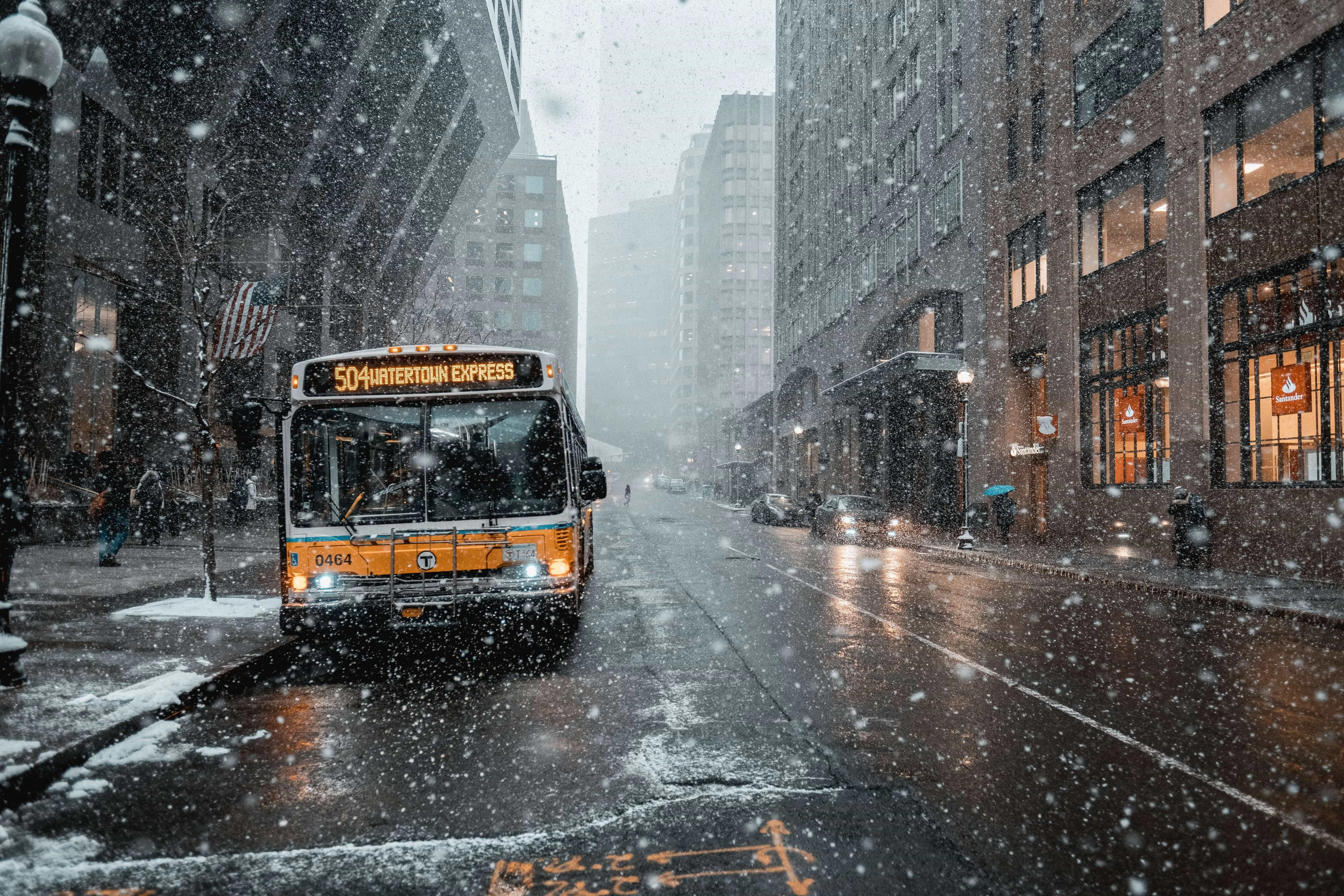 If you want to avoid buying tickets each time you need to get on a bus or train, consider getting a Compass card.
It costs $6, and you can top it up and use it on public transport every day.
Purchase them at one of the local shops; you can find more information here.
Once you've topped up your card, tap on at a Skytrain station or on a bus to use the service.
FYI You don't have to tap off on buses, but you do on trains.
Enjoying this article?
11. Planning on buying a house in Vancouver? Housing here is costly.
If you are planning to move here permanently, you will be possibly looking into buying a property.
Beginning of August 2nd, 2016, the local government announced a 15% tax on foreign buyers who aren't Canadian citizens or permanent residents.
The housing market is also VERY competitive and far too overpriced.
So if you are moving to Vancouver permanently, it might be wise to wait until you become a permanent resident.
12. There is no UBER in Vancouver
Well, unfortunately, there is no Uber service available here.
Taxis are relatively quick here, though, and you can order one via the yellow cab app.
13. Vancouver rental housing is at 1%, only 1% of all housing is available for rent.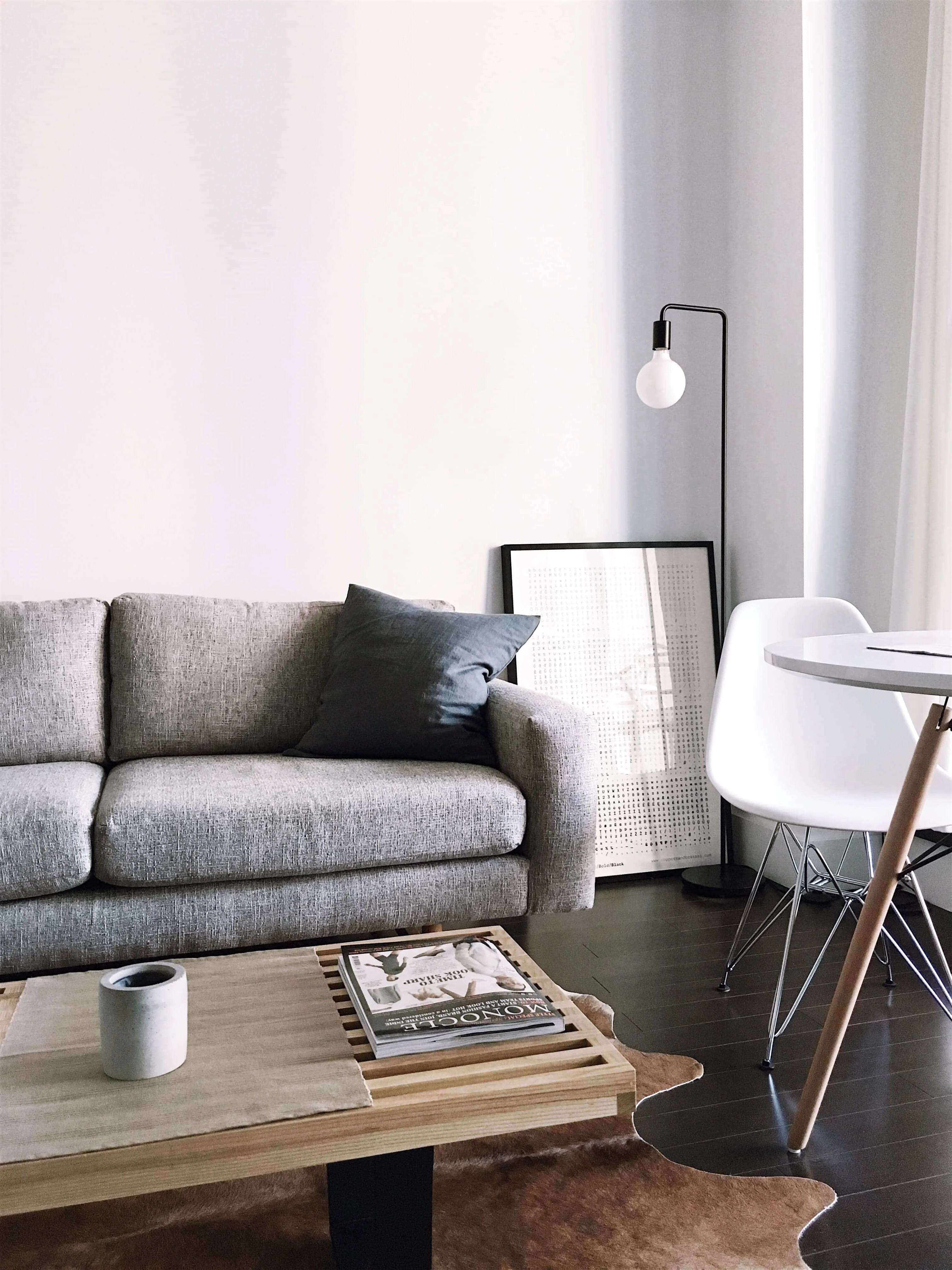 We didn't believe it either when we first heard it! This was one of the hardest realisations after we made a move to Vancouver.
If you are looking for a place, be prepared to shop for a while as the availability here is at 1%.
We spent three weeks looking for a place and emailing/calling people. In the end, we saw five places, we picked one and signed the contract the next day.
Some are lucky and manage to find a place faster.
If you want to be close to downtown and where the fun is happening, it's not easy.
Hopefully, your process of moving will be as smooth as ours.
14. After moving to Vancouver, you realise that everything is taxed additionally to the price.
If you are looking at the price on the menu or a clothes price tag, be aware that this is not the end price.
You will have to add a tax on top of it to get the correct pricing.
We kept forgetting about it, even after months! Well, it's not that much fun when you have two too many, and the bill/cheque arrives at the table.
The other day we also purchased a voucher – and guess what, we had to pay tax once we got to the attraction …surprise surprise.
Yep, another realisation that will hit you after you moved to Vancouver.
15. Forget about just going to a coffee shop or a pub and sitting casually without being noticed.

If you plan to go for a drink after work, forget about just walking in and ordering a beer at the bar like you might have done back home.
Here, you will be asked to wait to be seated and escorted to a table.
A bartender comes to take orders every time you or your friends are about to empty your glasses.
It is great, and the service here is one of the best we came across!
But be prepared to tip 10-20% as well.
There are a few pubs where you can go and order at the bar like normal.
16. Jobs are not well paid unless you have a skilled job.
Vancouver is a great place to live in, but it is also one of Canada's most expensive cities. There is plenty of employment, but it can still be hard to find a job.
Unfortunately, the minimum wage is quite low, and if you are looking for an office job, you are expected to get paid average wages that don't leave much after you pay your bills.
It can be hard to juggle all bills and still have fun on the weekends.
There are so many amazing things to do here in Vancouver, but unfortunately, they all come with a cost.
17. Waiter/waitressing jobs are paid poorly, but the tips are excellent.
If you are looking for a smooth start, a waitressing job can be a great solution but be aware of the base salary, which is very low (anywhere from $12 p/h upwards).
The tips, however, are high, and the average tipping percentage is at 15%, so not bad at all, and if you have a busy night – even better.
Keep in mind that the summer months will be crazy busy, but you will be either phased out or given fewer shifts as winter approaches.
18. Basement suites are very common.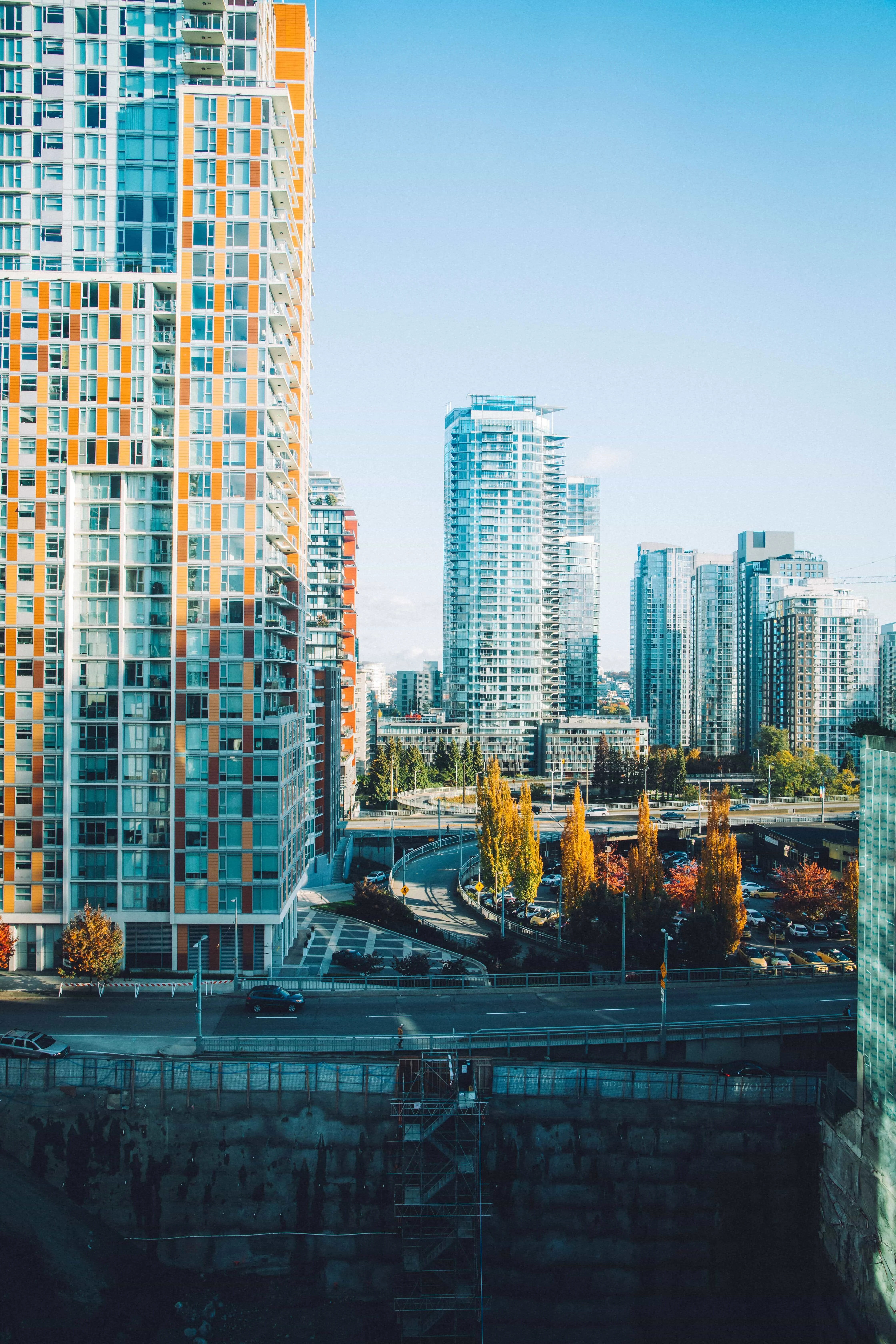 Basement suites are one of the most common places to rent out.
Many people don't even tend to advertise their space online and place a sign on the window.
If you are looking for a rental, make sure to walk around the neighbourhoods and call to say that you are outside and would like to see the apartment.
19. You are taxed high even on average earnings.
The federal tax rate for 2018 is at 15% on the first $45,282 of taxable income.
More information can be found on the Canadian government site here.
In comparison to Europe, Canada has lower taxes. See how Canada compares in this article.
20. Shop around for a bank account that has no fees.
Although we mentioned in previous points that it doesn't take much time to open a bank account, different banks have different rules and offers.
For example, to set up an account in Tangerine Bank, you must have either a Canadian ID (BCID) or another bank account in the country to issue yourself with a cheque to prove your identity.
Tangerine Bank and Scotia bank are some of the banks that won't charge you any fees for the first year.
When you get set up, transferring money via Currency Fair is your best way to save on exchange rates.
We originally signed up with TD and, after few months, moved to CIBC.
We got six months, no bank charges with TD, and no fees for one year with CIBC. So all in all, 1 and a half years no fees.
21. You can organise everything on day 1 when moving to Vancouver.
You can quickly get yourself nicely set up on day one, and our post on 6 Essential Services You Can Do On Day One has you covered.
22. You will quickly find out that you need a credit card.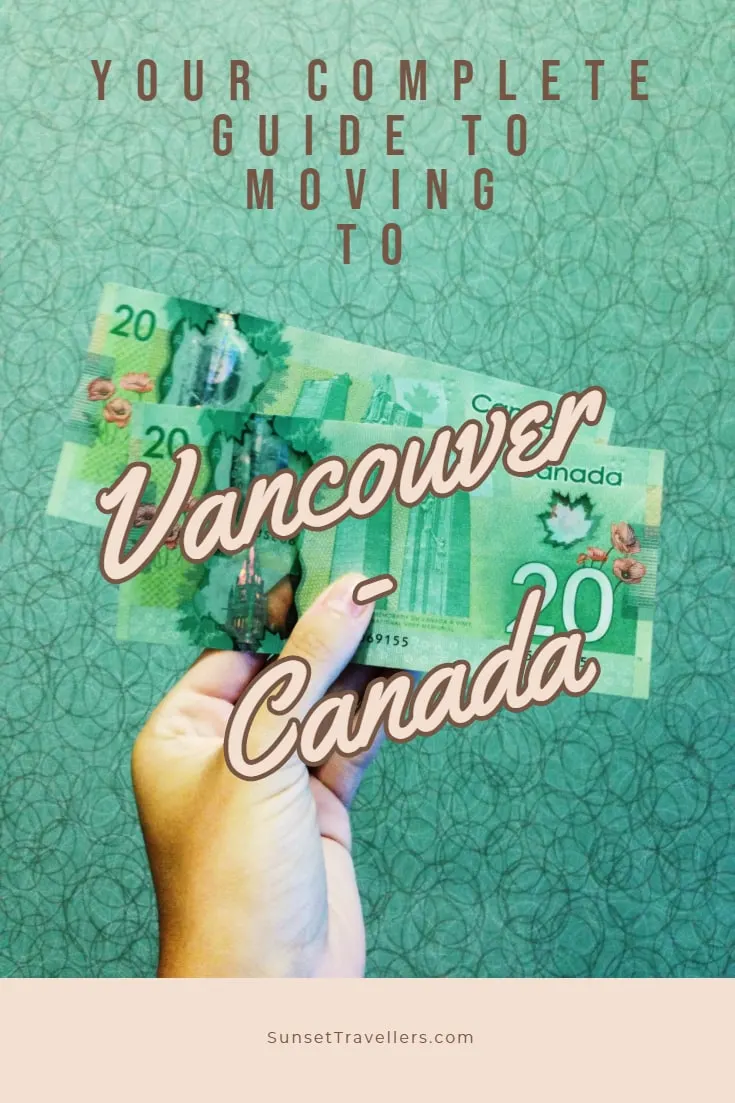 The reality is that some places do not accept debit cards.
Ranging from food trucks, car rental companies (such as EVO and Car2Go) through to local online shops that do take away, you will need to use a credit card to pay.
When you are moving to Vancouver, you don't have to get a credit card, but they come in handy from time to time.
If your Irish bank card doesn't work on "debit", try to use it as "credit".
23. How to get a credit card when moving to Vancouver.
Different banks have different rules.
TD, for example, does only so-called 'secured cards' that require a deposit for half the value of the credit card.
The rule is as follows: if you want a $500 credit card, you will need to give $500 that will be frozen; $ 2000 will require a $2000 security deposit.
Some other banks will do a 50% secured deposit on your credit card; it depends on the bank, so be sure to ask.
Our advice is to shop around before you make any quick decision.
When we moved from TD to CIBC, we got a credit card with no problems.
24. You need to transfer money from your home account to your brand new Canadian account.

We have spent hours researching the best options and cheapest companies for money exchange rates.
Being Currency Fair customers for over three years, we were looking at different options before deciding that they are the best.
If you want to find out about the options out there and decide for yourself,
make sure to read our Money Transfer Guide or how to send money to Canada from abroad.
When you are moving over, don't just get ripped off by the banks. It is just not worth it!
25. It's easier to transfer money to a Canadian account than from Canada abroad after moving to Vancouver.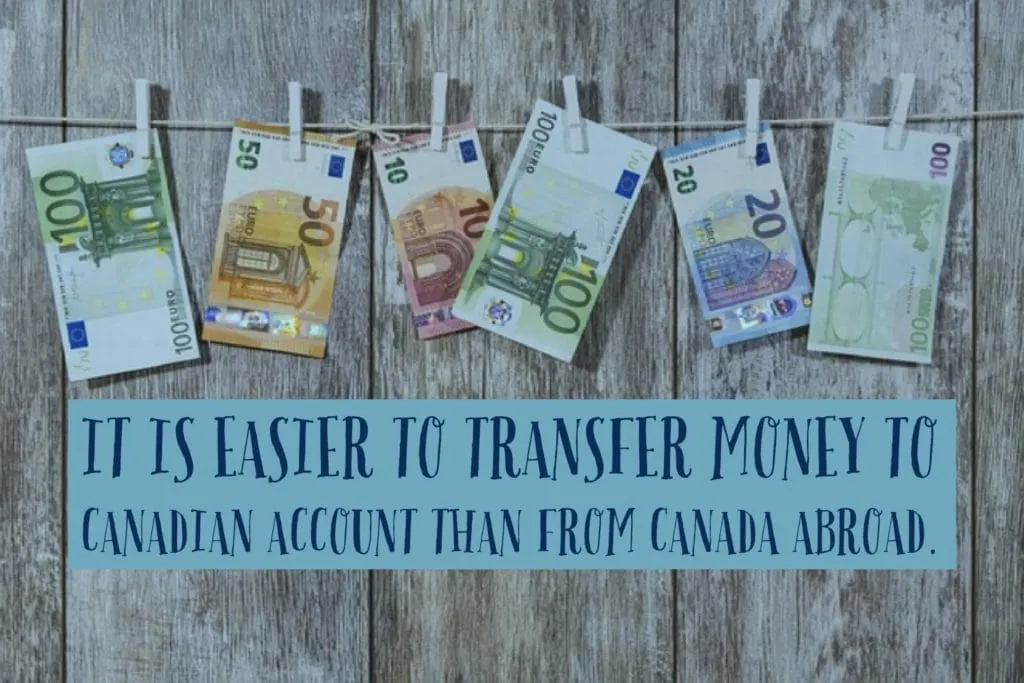 When it comes to sending money back home, we have found out that most of the banks charge you a set fee, and you have to go physically into the branch and lodge the request.
Having transferred money back home was not easy with TD; it took a lot of hassle, and in the end, we just transferred money to Currency Fair and from there to home (much easier!).
26. TD does Visa to Visa quick transfers across the world.
If you need to do a quick money transfer without looking at the best exchange rates, your option could be a Visa transfer.
TD has set up Visa card transfers for a fixed rate where you can transfer money within 24 hours to any Visa card in the world.
We used it once, and it is straightforward to set up – all you need is the name on the bank card, address, card number, and you are ready to go.
The downside is that our TD account was blocked the following morning as they thought the transaction was fraudulent.
As a result, it took a few days to re-open the account.
27. Visit more than one bank before you open a bank account.
We had checked several banks before decided to set up an account with one of them. As a result, we got a fee-free account for six months.
We got a fee-free account for six months.
As time goes by and we settled down, we have moved to CIBC for a year with no fees.
Our advice is to shop around and don't be afraid to move if you aren't happy with the service.
Read our article here on setting up a bank account when you move to Vancouver.
28. Coming in and out of the country on a working holiday visa is super easy.
If you have just arrived and need to go back home for a while, coming back again is easy.
We went back home for over two weeks after being here for just over three months, and the process couldn't be any simpler.
All you need is your passport and work permit – much easier than moving to Vancouver for the first time.
29. What will you need when moving to Vancouver and coming into the country for the first time on a WHV.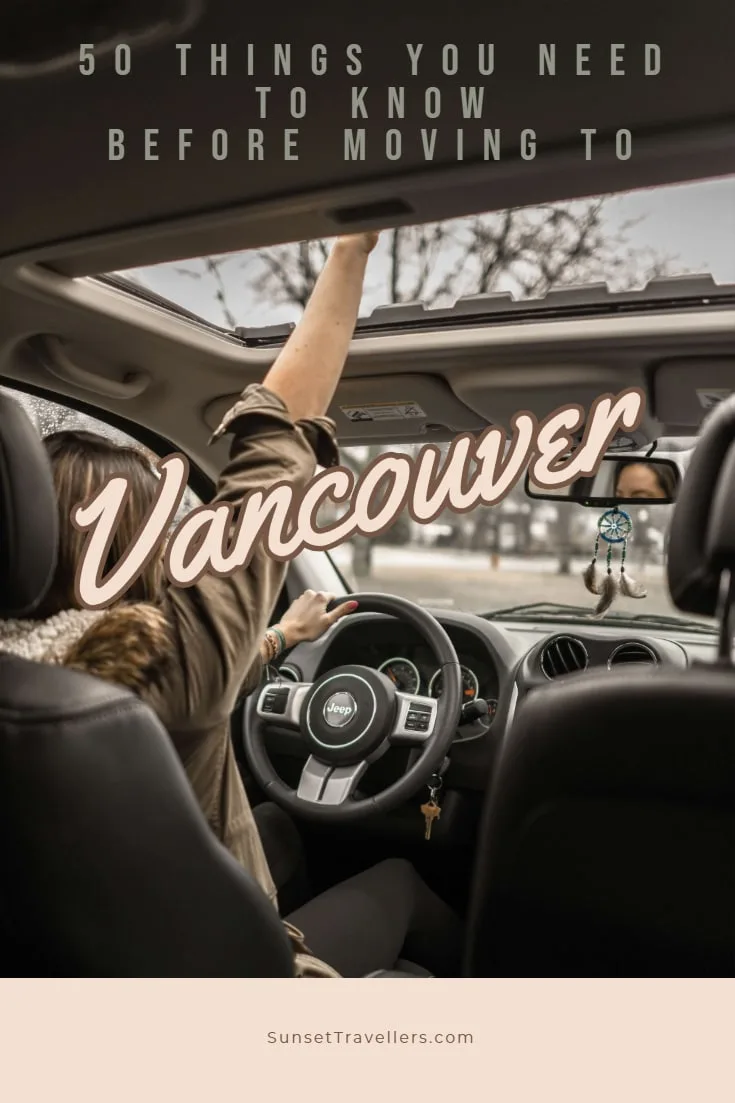 Don't worry; we went through this process as well, and there is nothing to stress about.
As long as you have your POE, passport, travel insurance for Canada, sufficient funds and outbound flights, you are all set.
BestQuote Travel Insurance offers a range of covers – whether you are travelling on a student visa, IEC visa, super visa, or are simply looking for a holiday cover.
With BestQuote, you can compare the best insurance providers out there and choose a coverage suitable for you.
If you are moving from Australia, then Fast Cover insurance has the best coverage for IEC Canada.
Whether you are planning to hit the slopes or just want to explore the country, Fast Cover can cover you for the two years required by the IEC.
30. Each area is different – research where you want to live before moving to Vancouver.
There are neighbourhoods with distinct cultures and flavours, lending each a smaller town feel, despite being a part of one of the biggest cities in the second largest country on earth.
31. The weather changes a lot here.
You will soon realise after moving to Vancouver that the weather is ever-changing here. This, however, won't bother you too much as the views here are spectacular.
It also rains a lot so be sure to bring a weatherproof jacket!
32. Vancouver is considered to be one of the best cities to live in (YAY).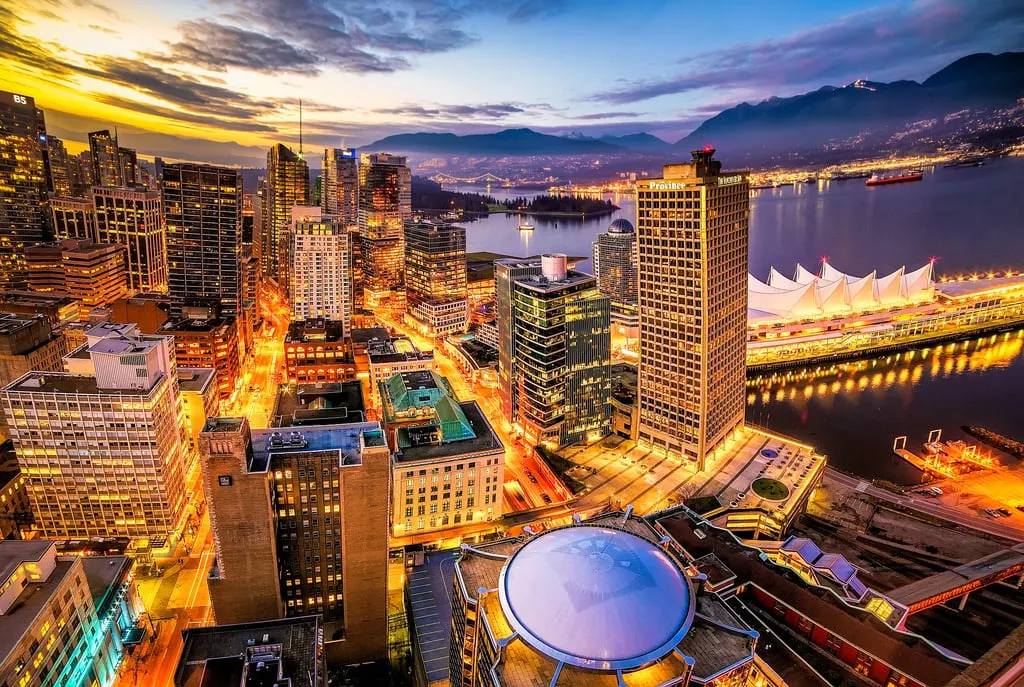 We agree with this statement.
Since we've arrived here, the city is treating us very well, and we love the vibe and different areas with their distinctive characters.
The mountains and the ocean combined make one of the best cities with the most incredible views.
33. Attractions in and around the city are expensive.
If you have only arrived and planning to enjoy yourself first and do a bit of exploring before you get a job, keep in mind that it is effortless to spend money here in Vancouver.
Most attractions are not free of charge, and you will quickly realise that your budget is running low.
Well, ok, we might be exaggerating a bit; if you dig a bit and ask around, there is fun stuff you can do for free, like walking tours.
Be sure to check out Viator and VPL. It also may be cheaper to get an annual pass for certain attractions if you are staying long term.
Also, the Vancouver Art Gallery does a free admission on Tuesday evenings (be aware – queues are long).
34. Claiming your tax back can be complicated when you first moved to Vancouver.
The tax year in Canada runs from January 1 to December 31, and T4's, or tax summary documents, are issued from each of your employers in January and February the following year.
There are several options for claiming your tax back, and you can do it directly yourself or get a company like taxback.com who will have it sorted for you for a fee.
The safest option is to get someone to handle it to avoid any mistakes and not getting your money back.
35. Doctors are costly.
Unfortunately, this statement is based on our experience.
After just arriving in Vancouver, Sabina got the flu and had to visit the GP.
The good thing is that there are many walk-in clinics, and you don't have to schedule an appointment to see a doctor.
The bad thing is that it costs a lot, and literally within 5 minutes, you are $200 short in your bank account.
I paid in one of the Kitsilano clinics $160 for a visit plus $20 for a work cert.
If you have insurance, it should be covered. However, there is a three month waiting grace period before you can claim it back from your insurance.
36. How to avoid these ridiculous doctor charges.
There are two options to avoid consultation fees:
If you have a visa valid for more than six months and work more than 18 hours per week, you can apply for the British Columbia Medical Service Plan (MSP) card.
It costs $70-$75 per month, but your employer might pay this fee if you are a full-time employee.
37. Bank overdraft fees are high.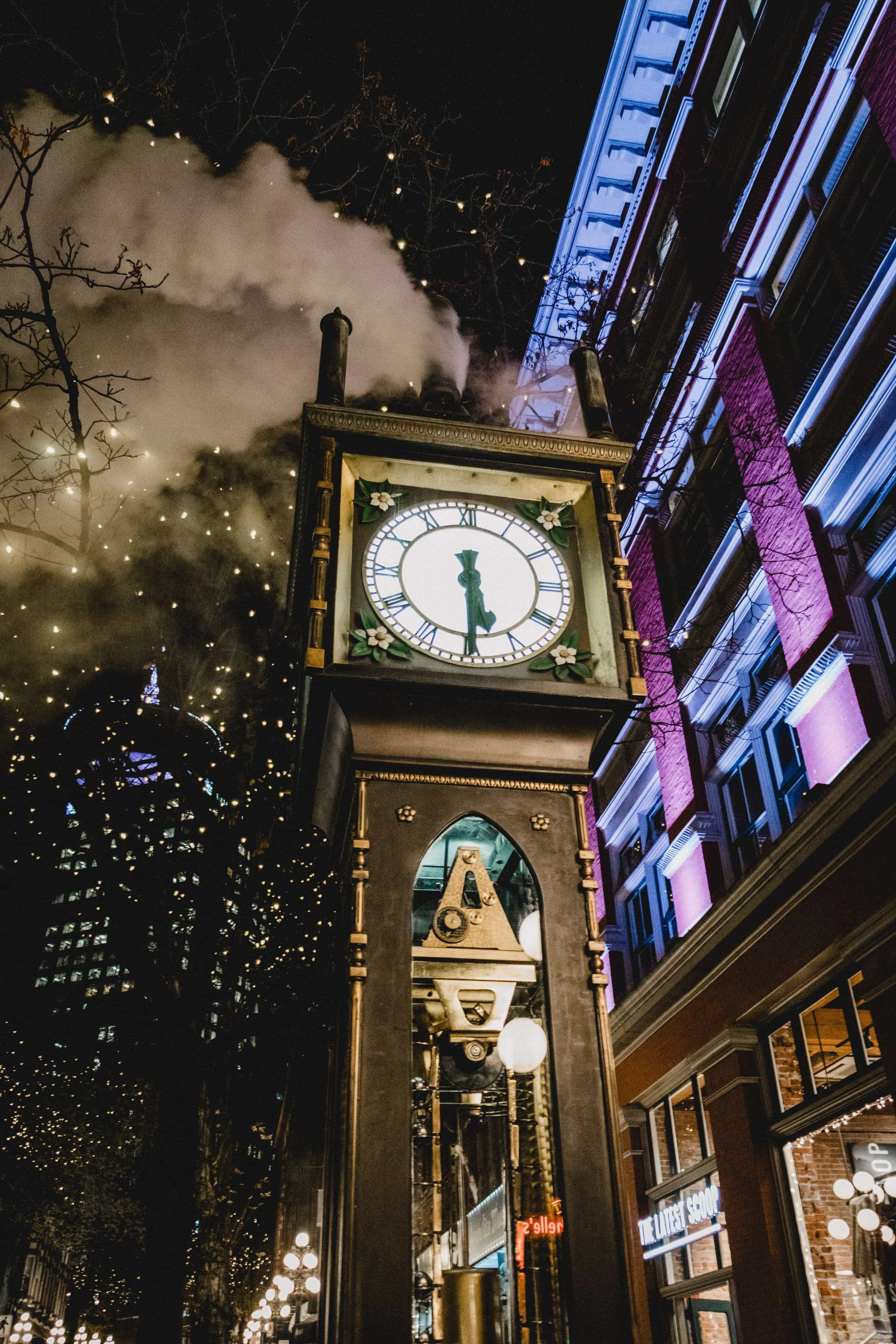 If you are one of the lucky ones, you managed to open an account with no fees for the first six months or even a year.
Every bank, however, will give you a so-called 'overdraft limit' at $100-$200 per month.
There is no way of not having the overdraft limit, but you can ask your bank for a fixed over-limit fee which is normal $4-5 a month (depending on your bank).
The good thing is that if you have no money and any direct debits or fees that come in, you avoid the $20-30 over-limit fee.
The downside is that your bank will charge you $5 each time you reach for the overdraft money.
You don't have to have an overdraft, but it will be recommended to avoid the $30 over limit fee~, but you can ask your bank for a fixed over-limit fee, usually $4 a month (depending on your bank).
38. You need to convert your driving licence to a B.C drivers licence.
After moving here, you have 90 days to switch over your valid licence to a B.C. driver's licence.
Different licensing requirements are depending on where you're from.
If you have a driver's licence from any of the countries or regions where BC has a reciprocal licence agreement in place,
and at least two years of driving experience, then you can usually just exchange for a B.C. driver's licence, right away.
More information is available here.
39. You don't need to own a car to have a car.
You will notice 'Car 2 Go' or 'Evo' cars everywhere.
There is a small joining registration fee, and then you pay as you go (look out for promo codes).
Keep in mind that you need your B.C driver licence to be able to use this service.
Some people have mentioned that you can use Car2Go on an international license, but you have to change your license after three months.
More info can be found on the Car 2 Go or Evo site.
40. The Vancouver climate here is rather mild.
The summer here is perfect as the city, protected by Vancouver Island, enjoys more sunshine than BC's other coastal areas.
You can expect Winter and Autumn to be very wet and cloudy.
Nearby Cypress, Grouse and Seymour mountains receive snowfalls during the winter, creating excellent conditions for winter sports.
41. Expect to tip 10-20% for most services after moving to Vancouver.
You won't go to a pub, restaurant or grab a quick bite to eat somewhere without leaving a tip. The tipping percentage starts at 10% and up.
If you don't have any cash, not worry, you will be asked to add the tip on the card machine before you can put your PIN. As a result, the service here is top-notch.
42. Vancouver has a big movie scene.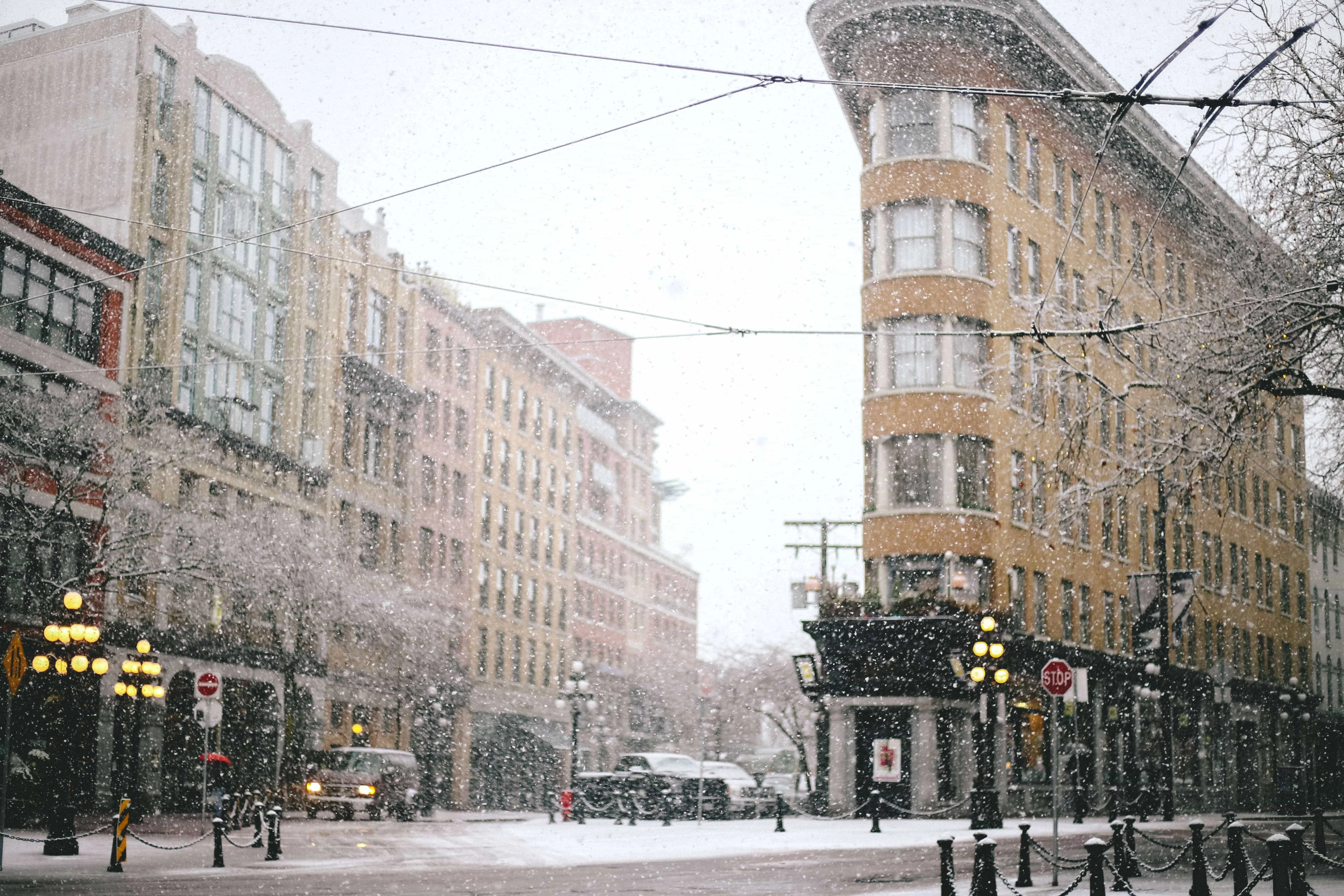 Not only do many stars own apartments here, but movies and tv shows are being recorded here every day.
Some popular movies like 50 Shades of Grey, I Robot, Fantastic Four, Man of Steel, etc.
43. You will quickly learn that you don't want to be near East Hastings.
This area is considered one of the most miserable streets in Canada, and there is no need to explain why, as it's obvious the second you enter the area. Plenty of drug use and homeless people.
44. There is a lot of homeless young people.
You will notice that Granville Street and the area is packed with young people living on the streets. It is a sad and controversial view, but it seems everyone is used to it after a while. It's part of the picture. It seems to be more of a strange lifestyle choice.
45. Happy hour will become your best friend.
Although the price for a pint and other drinks is, on average, quite high, you will quickly learn that 3-6 pm is best to have a drink. The regular pint can cost anywhere between $7-$11.
Happy hour is at $5 or even $3.50 in some smaller known pubs.
46. You will be getting a bike in no time after moving to Vancouver.
The city has great bike lanes, and it seems that bikes overtook the streets in the morning and at 5 pm, the streets flood with people on bikes.
Although this is not Amsterdam, bikes play a significant part in everyone's lifestyle.
Update: A new rental bike scheme has been put in place as of the end of summer 2016 in Vancouver, BC. You can learn more about Mobi and the service here.
Also, be sure to wear a helmet! 😀
47. There is plenty of festivals in the summer.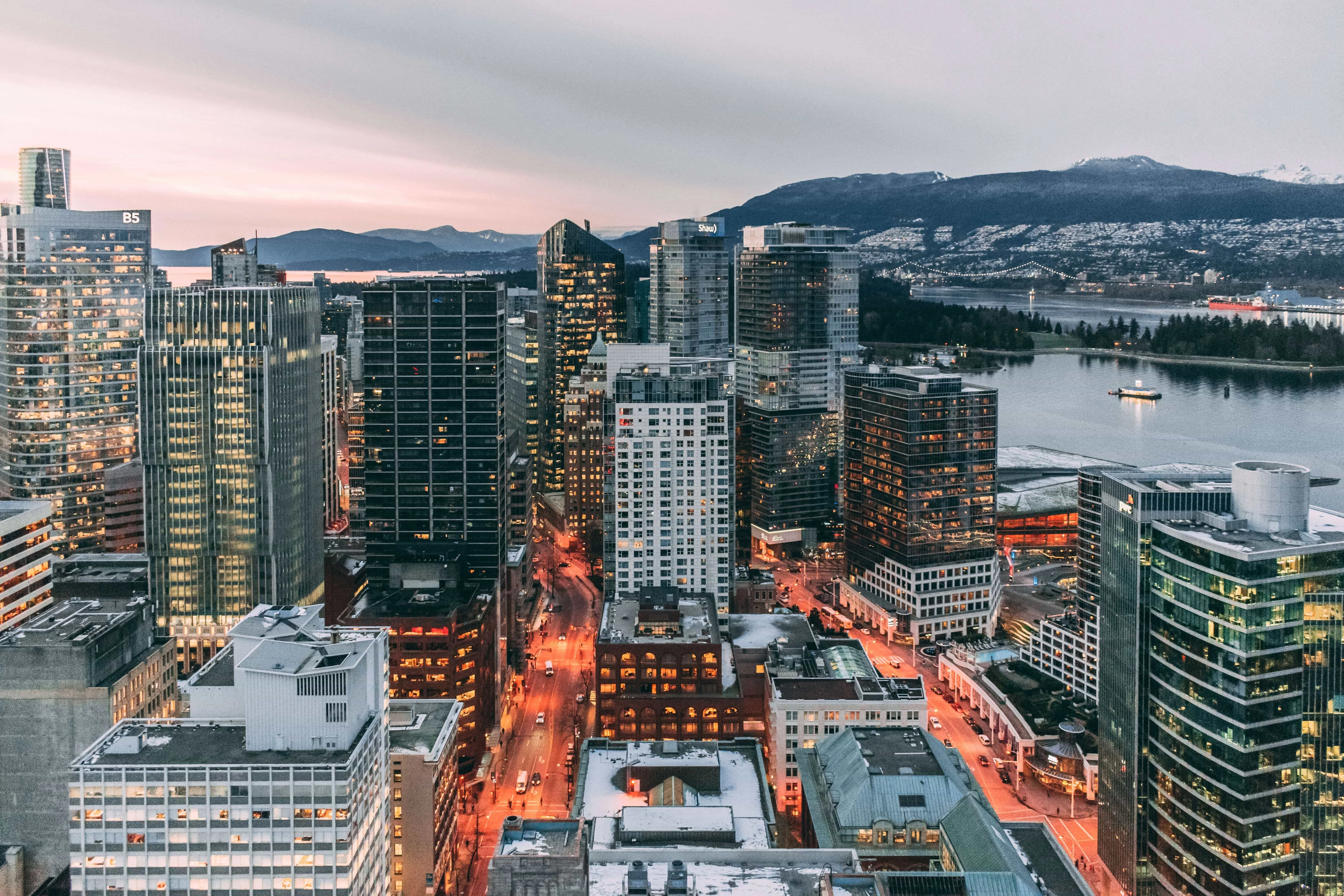 If you are planning on moving to Vancouver anytime soon, do not miss out on the celebrations.
Something is happening every weekend, and the summer is packed with events.
Because the season is short here, July and August are loaded with events taking place across the city and B.C., so make sure to check out some of them.
48. What to do if you have just moved to Vancouver?
We had no idea of what we needed to organise when we first arrived and how long it would take us.
We have learned that it is straightforward to get a SIM card, SIN number, bank account and a job.
If you are stressed out and not sure what to do, make sure to read our article on things you can easily do on day 1 in Vancouver.
49. Do not make a mistake, and don't send your money directly between accounts after moving to Vancouver.
We heard of so many people making the mistake of transferring their money from their home account directly to a brand new Canadian account, and we can't stress enough how big of a mistake it is.
We have learned the lesson the hard way, where banks charge you massive fees you will never get back.
For this reason, we have put together a Money Transfer Guide, so please read and save and never pay those fees again. And as we mentioned, sign up with CurrencyFair here and get your first five transfers for FREE.
50. If you are travelling to the USA, be sure to get an ESTA.
Seattle is only a few hours drive, and many US states are only a short flight away.
Before going, apply for an ESTA.
We recommend applying for the visa at least a week or two before you go. It is basically a visa for the US. It lasts for two years.
Moving guides, blogs and Facebook groups will become your best friend when moving to Vancouver.
If you are planning your move or just arrived, make sure to read guides and connect with other people doing the same as you. To help you, we have set up the Moving To Vancouver Group, so please feel free to join us here.
We love Vancouver, and we do believe that you will do too. Please feel free to join and connect with us on Facebook, Instagram.
We value and appreciate every single opinion, and we hope that your time here will be one of the best experiences.
Don't forget to share and pin 🙂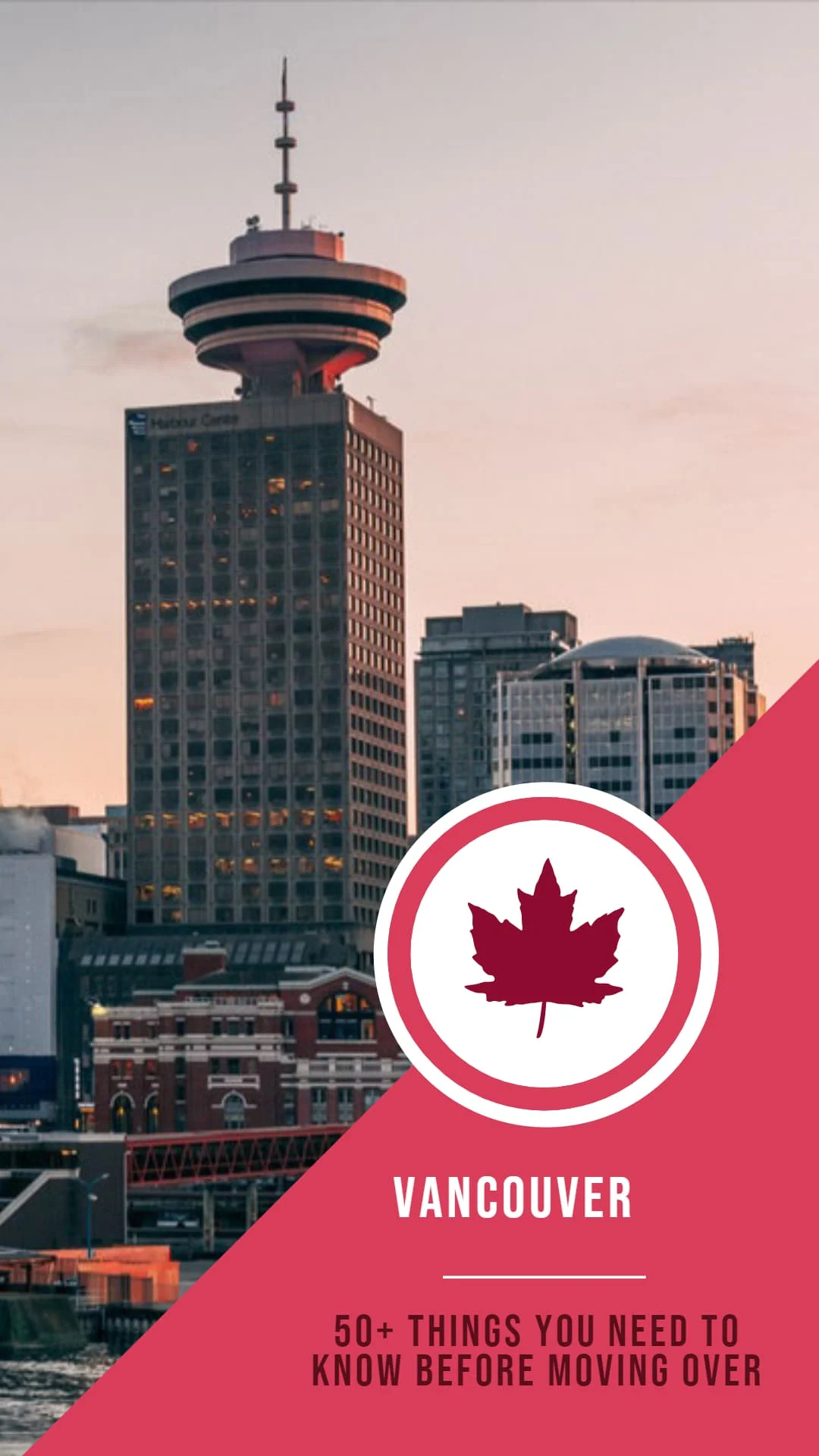 Other useful links for moving to Vancouver:
Moving2Canada – Useful site for when you are moving to Canada
Moving To Vancouver, our Facebook group
Canada Landlord and Tenant Laws
Say No To Orange Pekoe – A blog post about a girl who recently moved to Vancouver.
Finding a job in Vancouver – A blog post with some great info for finding a job in Vancouver.
Airbnb – We love Airbnb and use it everywhere you travel! If you are new to Airbnb, follow the link for a $67 discount on your first stay.
Booking.com – Perfect alternative to Airbnb when you need a short place to stay.
Hostelworld – If you need a cheap place to stay where you can meet other travellers, Hostelworld is the best.
Scotiabank unsecured credit card – You will need a credit card in Canada! Scotiabank have a great one specifically for travel.
CurrencyFair – Our favourite money transfer company. They are 8x cheaper than banks. Follow the link for 5 free transfers with CurrencyFair.
OFX – Another great money transfer company for larger transfers. We use them for large lump sums. Follow the link for free transfers for life over 1k.
WorldNomads, Fast Cover, BestQuote and TrueTraveller – The best travel insurance companies on the market! We personally used two and can highly recommend them.
Taxback.com – Every time we have to do our taxes or claim Superannuation, we use these guys.
Sendmybag – Best company to ship your excess luggage to and from Australia. Follow our link for a 5% discount on your shipment.
CurrencyFair – Our go-to money transfer company. Sign up and get your first 10 transfers for free here.
TrueTraveller, Fast Cover and WorldNomads are our go-to travel insurance for Canadian companies. Make sure to check them out!
We will be adding more moving to Vancouver links in the coming weeks and continuously updating the article when we have new info.
Lastly, good luck moving to Vancouver and safe travels!