After you spent a week or two in Vancouver, you quickly realise what you've got yourself into.
Moving to Vancouver might not be as easy as it looks. After you got your insurance, working holiday visa in Canda approved and book your flights, there's just too much to think of at once.
When you land in Vancouver, you will quickly realise that things aren't the same as home.
Moving to Toronto isn't walk in a park either!
If you made the move already, you know what we are talking about!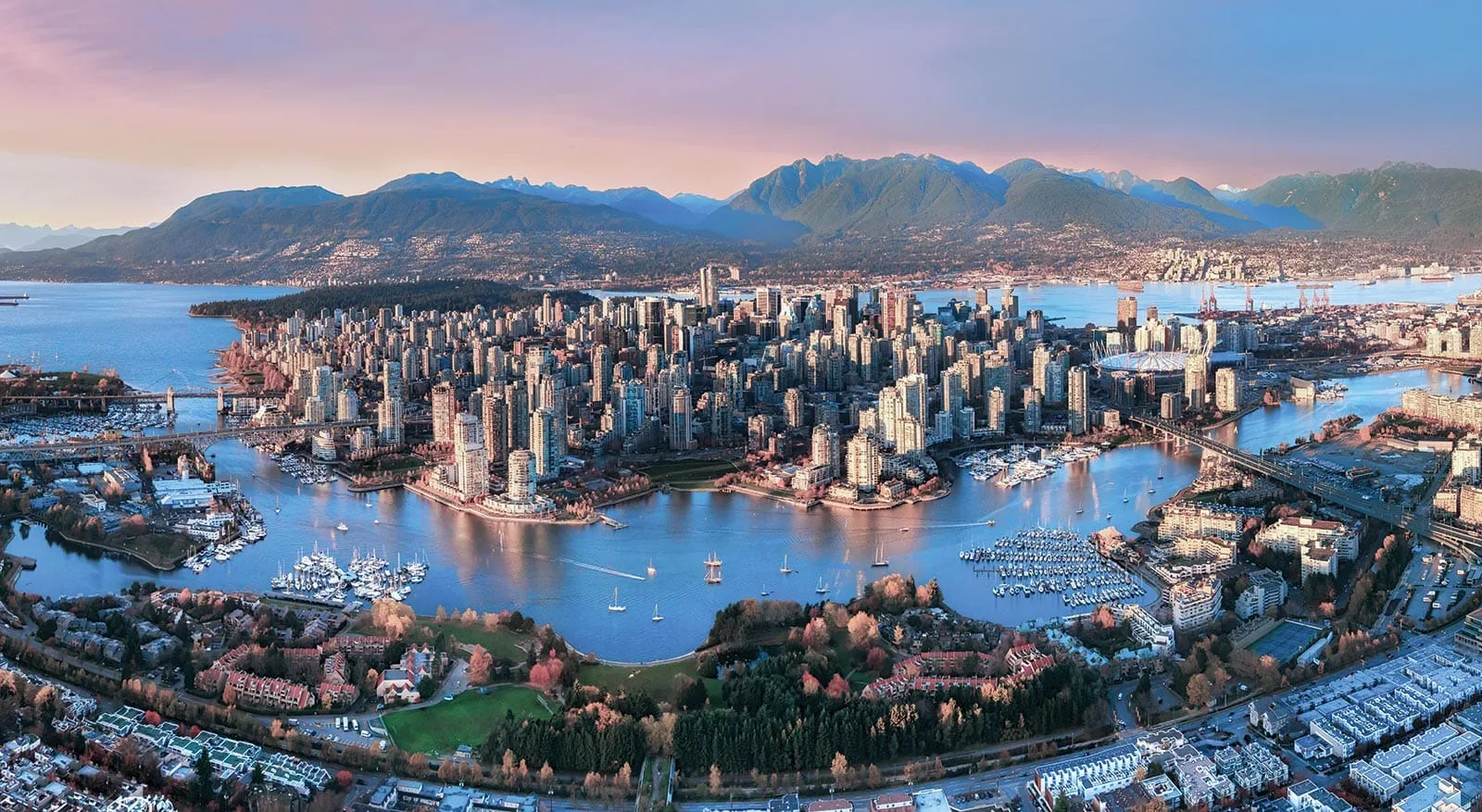 So let's begin our 20 realisations that happen when you first move to Vancouver!
1. It rains here a lot!
Approaching autumn and winter months, you quickly realise that it rains here a lot. And it's not just a short drizzle, and we are talking of cold vertical rain!
2. Tax is added to every bill here.
Thinking you have $50, just enough for your dream dress? Wait! You again forgot about the tax. It's one of the most annoying things you keep forgetting after moving to Vancouver.
3. Lulus are everywhere.
If you haven't heard or seen Lulu Lemon shop before, Now you find yourself seeing a shop on every corner and your work colleagues wearing lulus. Planning to hit the gym or do some yoga? Yes everyone wears lulus.
4. You can't just rock up and order a drink from the bar.
The process usually starts with someone asking for your name and escorting you to a table. And instead of getting one, you and your friends end up getting multiple drinks as the waitress keeps asking if you want another one. Of course, you do!
5. ATM's will try and rob you every time you need to use one.
Most ATM's will charge you $3-5 per transaction. So if you only have $20 left on your account you can't take the money out!
6. Furnished apartments are pretty much non-existent in Vancouver.
Trying to find a furnished rental place as you used to in every country you've been to won't happen. It just won't.
7. You have to add a tip to every pint you order.
Heading for some food or just a drink? Well, don't forget to have enough money to tip the recommended minimum of 10-15%.
8. The bridges are beautiful to look at but a nightmare to cross.
Why there are so many bridges here! Walking from downtown to Kits beach can be the longest walk you've done in years!
9. Vancouver is expensive.
You haven't experienced Van yet if you think it's not too bad.
10 You can eat out every night at a different restaurant.
There are so many restaurants here! Whatever you might feel like, there is a restaurant nearby that serves your dream food.
11. No such thing as a cheap second-hand car here.
Especially dealerships will try and put a ridiculous price on a car that's about to break down.
12. Car insurance costs are through the roof.
Bring your insurance history but don't expect small insurance bills.
13. They still use cheques!
Yep, you can still order cheques and be paid by your employer via cheque.
14. You quickly learn that E-transfers are very handy.
You can send money to someone from your Canadian bank just by using their email address on your online banking. If you are sending money to Canada be sure to read our money transfer guide.
15. Mobile phone plans come with very little data.
Rogers and Fido rolling contracts give you shockingly little data.
16. Finding a non-basement apartment is nearly impossible.
Vancouver rental housing is at 1%, only 1% of all housing is available for rent!
17. Rent here is outrageous.
If you want to live in or near downtown, expect to pay $1700+ for a 1-bed place. You are lucky if you found anything for 1k-1.5k.
18. Why there is no Uber!?
Seriously taxis are not only expensive, but you feel like you can't just get one when you need one! Especially when Vancouver gets snow and the public transport is paralysed.
19. Your first job is most likely low pay one.
Unfortunately, the minimum wage here is small and if you are looking for an office job you are expected to get paid average wages that don't leave much after you pay your bills.
20. But hey, be happy – you live in one of the best cities to live in in the world.
And that's all your friends and family have to know.
Like what you reading? Please pin the image below for later.
Thanks for stopping by!
Sabina and Steve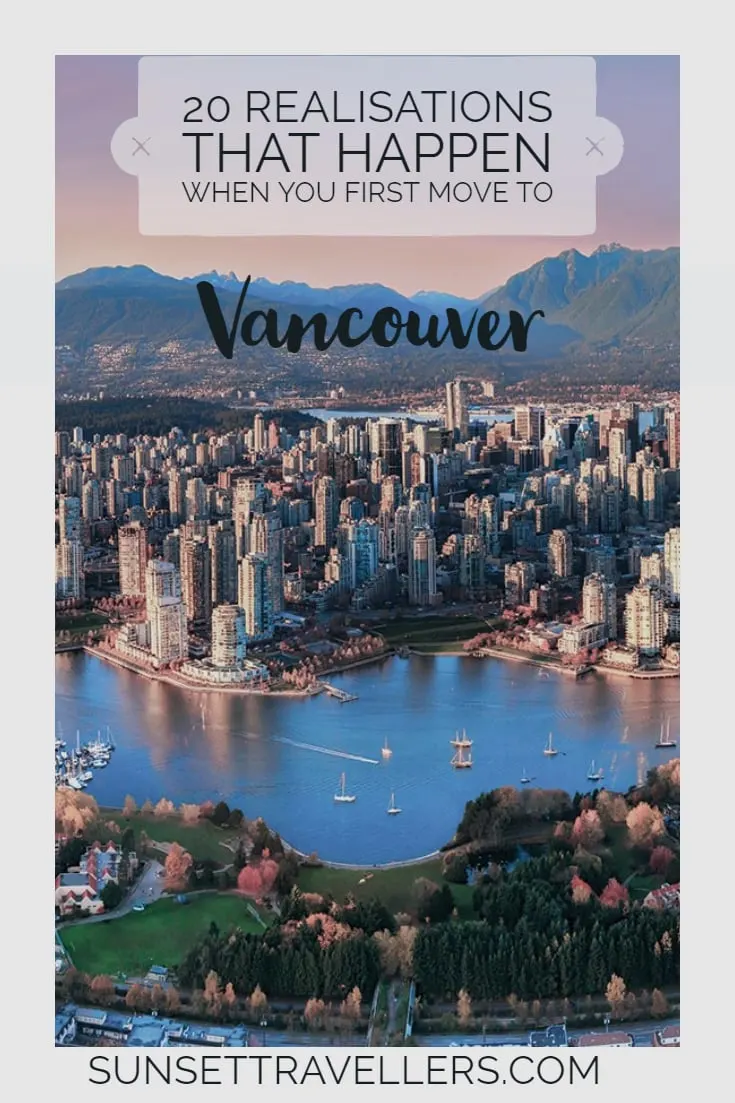 Other useful links:
Airbnb – We love Airbnb and use it everywhere you travel! If you are new to Airbnb follow the link for $55 discount of your first stay.
Booking.com – Perfect alternative to Airbnb when you need a short place to stay.
Hostelworld – If you need a cheap place to stay where you can meet other travellers, Hostelworld is the best.
Scotiabank unsecured credit card – You will need a credit card in Canada! Scotiabank have a great one specifically for travel.
CurrencyFair – Our favourite money transfer company. They are 8x cheaper than banks. Follow the link for 5 free transfers with CurrencyFair.
OFX – Another great money transfer company for larger transfers. We use them for large lump sums. Follow the link for free transfers for life over 1k.
WorldNomads and TrueTraveller – The best travel insurance companies on the market! We personally used them both and can highly recommend them.
Taxback.com – Every time we have to do our taxes or claim Superannuation we use these guys.
Sendmybag – Best company to ship your excess luggage to and from Australia. Follow our link for 5% discount of your shipment.
Skyscanner – Our go-to tool for finding cheap flights.