How To Send Money To Canada From Abroad Or The Other Way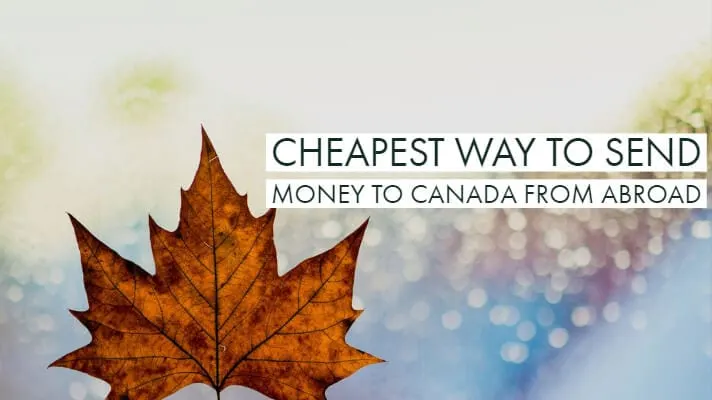 When you move to Canada you likely will need to send money to Canada from your old account.
You managed to set up your Canadian bank account, SIN number (social insurance number), SIM card and all that jazz.
Now you just need the cheapest way to send money to Canada from abroad to your shiny new bank account? (We went with TD bank, no charges for first six months).
Well, good news! We have done the research for you; we cover sending money to Canada from abroad and how to send money from Canada to abroad.
You can easily transfer your money to Canada from the UK, Ireland and the rest of Europe.
Sending money from Australia, India, UAE, or Asia couldn't be easier!
We moved to Vancouver in 2016 and managed to do a lot on day 1 when we moved to Canada,
Previously in our two years on a working holiday visa in Australia, we learnt the best way to send money to Australia.
So enough talk let's get to the best way to send money to Canada!
Some common questions on how to transfer money to Canada from abroad: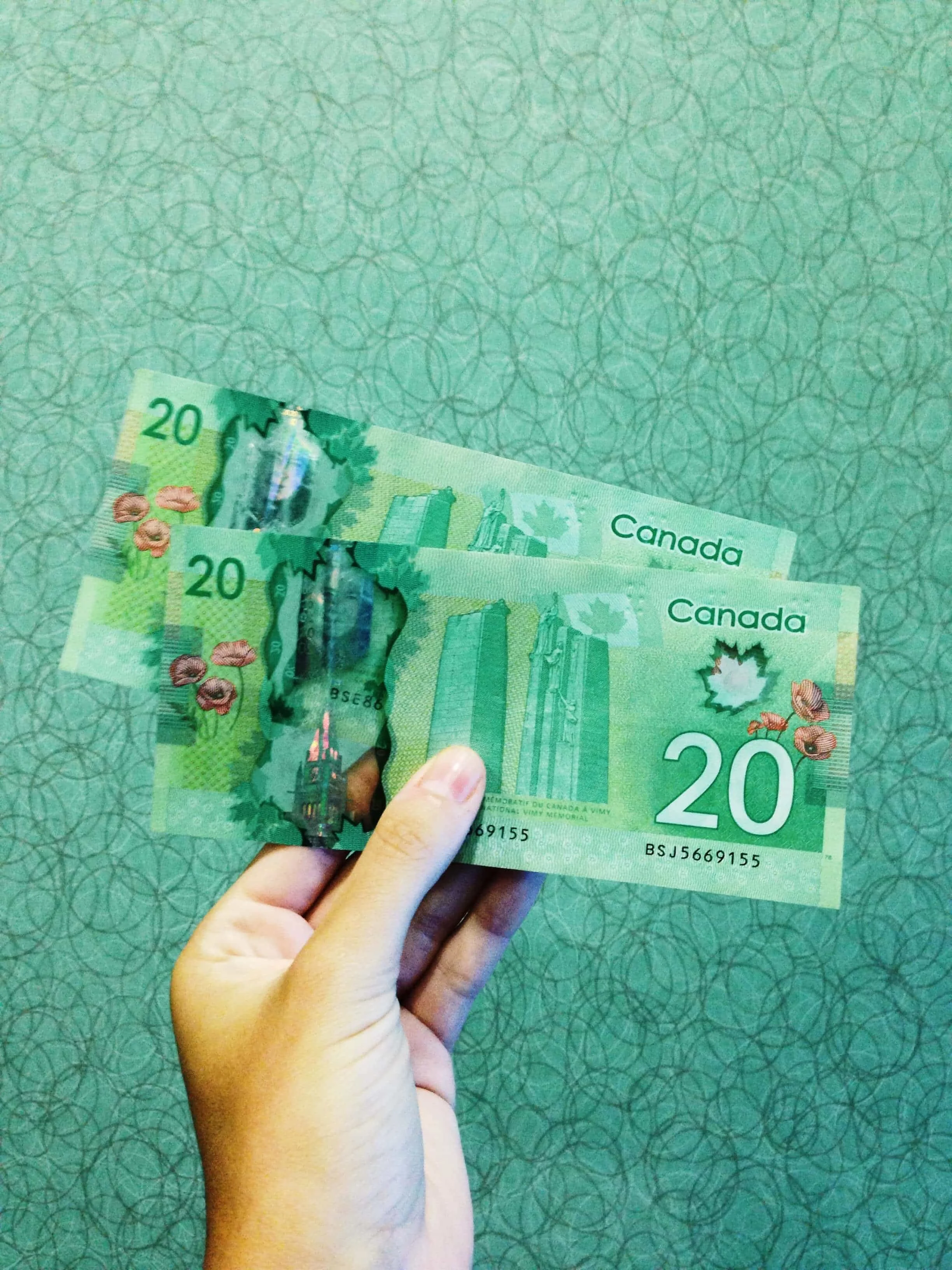 We see many questions over and over again on the Facebook groups we run.
Some of these groups include International Experience Canada, moving to Vancouver and moving to Toronto.
Some frequent questions on how to send money to Canada from abroad are:
What is the best way to transfer money from my UK account to my Canadian account once I get it set up?
Through the bank or money transfer company?
What money transfer company do I use? How do I send money to Canada from abroad?
What is the best way to

transfer

my

money

from an Irish bank to my new Canadian bank account?
Moving to Vancouver on Wednesday. I'm planning on setting up a Canadian bank account and then

transferring

all the funds from my home bank account using CurrencyFair? Has anyone gone through this process, just wondering how long I should allow before I have access to my

money

?
I'm sending money to a Canadian Bank Account from abroad how do I do it??!
What is the cheapest way to send money from Canada to Ireland??
The list goes on and on… these posts are flooded by "use this service" or "here is a free transfer!! Use this!!"
It can be a bit confusing therefore we have outlined some important things you need to know before you send money to Canada from abroad.
Firstly, you might be asking, why can't I just use banks?
Banks take by far the largest cut, more so than any of the other international money transfer companies.
In comparison, banks take 4-6% on the exchange rate plus more charges.
Plus you will likely have to pay for sending or receiving fees just to get your own money! Crazy
But don't worry this post will help you avoid that and save you a fortune.
Our recommended way to send money to Canada: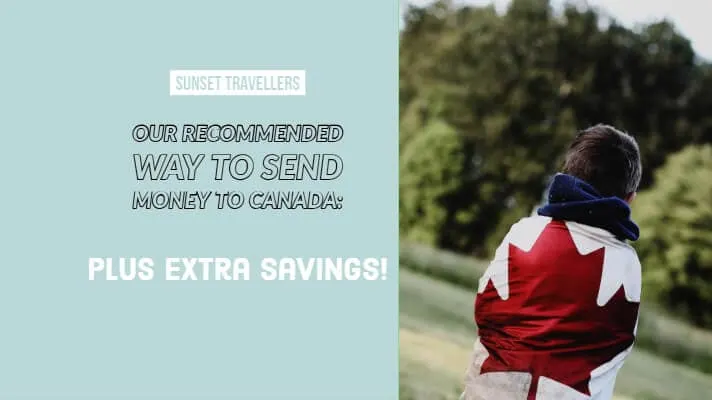 They are up to 8 times cheaper than the banks!
You can register here with our link and reserve your first 10 free transfers! (transfers only cost around €3, so it's a great saving).
Canadian Forex offers more personal service, where you get a personal broker. Their rates are exceptionally good!
You can get free transfers for LIFE over $1000 with this link
Transferwise – Very popular choice, while it is cheap it can work out more expensive on the fees than Currencyfair. See this post.
HiFx (just bought out XE Currency) – Over £100 billion transferred. FCA-authorised. A reputation built on great rates & great service. Rated excellent & 5/5 from 6,000 Trustpilot reviews.
£9 fee for transfers below £3,000.
Paypal – You all probably know Paypal, and regarding convenience they are great! But did you know they take on average 3.9%! Along with a few other charges. Worth using if you are stuck but as a last resort.
As you can see, there are many options to send money to Canada from abroad
It is up to you depending on who you use, but please don't use banks you will lose out in 100's of $'s in unnecessary charges.
Typical most international money transfers are between 2500$ – $5000+ and the additional costs can be anywhere from $50 – $250 extra… which is a decent amount of extra cash in your pocket, that you will be giving to the bank.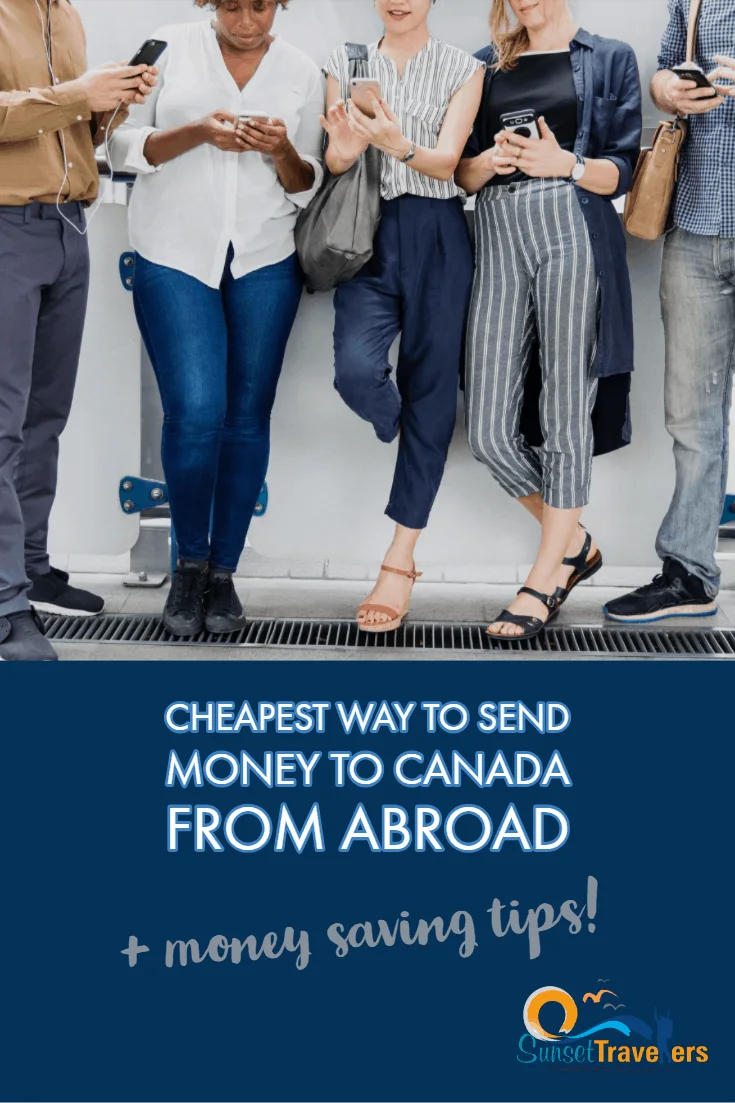 Step 1: Create your Currency Fair account here. Opening your account is quick and simple, it only takes a few minutes to register.
Step 2: Set up your transaction. Decide the amount and currency you want to exchange into CAD, and send the money to your CurrencyFair account by bank transfer.
Step 3: Transfer your money. Currencyfair will convert your money to CAD at the best available rate, and transfer it to your designated account number.
How long will it take for your money to reach Canada:
Sending in money to your CurrencyFair account can vary depending on the currency.
GBP typically reaches Currency Fair in the same business day, EUR 2 business days, whereas other currencies may take up to 5 days.
After CurrencyFair has exchanged your money into CAD, transfers to Canada typically take 1-2 business days.
What is the cheapest way to transfer money

from

Canada to Ireland/UK/Europe or India?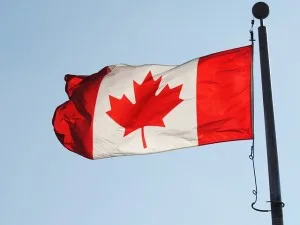 One thing we haven't had the issue with yet is sending money from Canada to our bank accounts in Ireland and the UK.
You might be thinking.. "just send it with one of the international money transfer companies" … surely it's the same way you send money to Canada from abroad?
Unfortunately not, some banks don't let you do direct bank transfers from for example the bank we went with TD bank.
Now you might be saying "okay I'll just take my money (let's assume it's $4000) with me when I return home and exchange it there."
Technically it is fine.. but one big problem is that money exchange companies in Ireland/UK for this example charge anywhere from 4- 6.5%++ whereas CurrencyFair only charges less than 1%…
…so if you do the maths its a lot of extra in charges, plus it's awkward to carry that much cash on you.
The solution to transferring money from Canada to Europe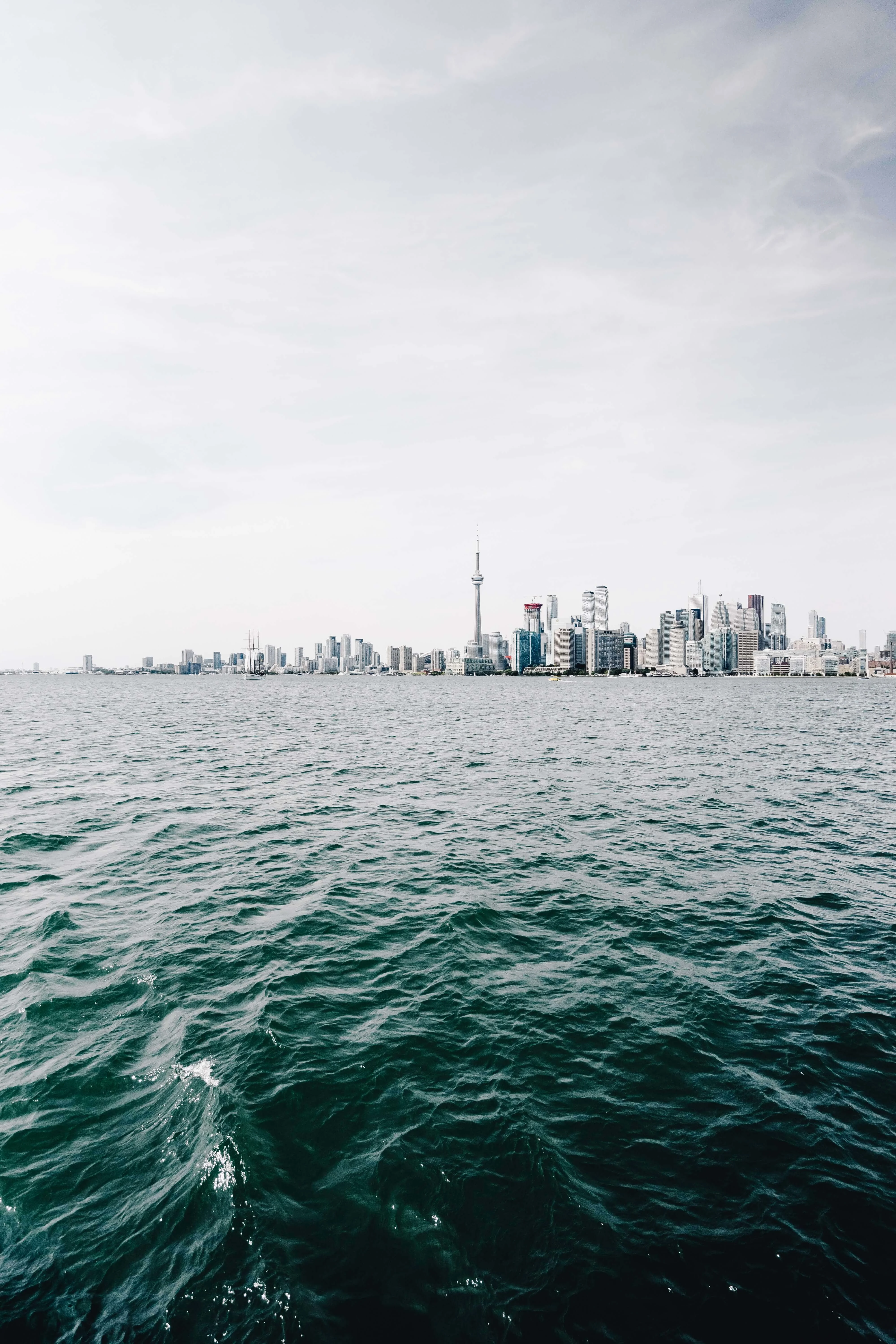 The problem:
In person bank to CurrencyFair (or any money transfer company) via wire transfer approx $30-$40+~ Or Send your money to a bank that doesn't require a wire transfer
Currencyfair, as we have mentioned is our go-to for international money transfers. But if you have left Canada and are reading this in the UK or somewhere in Europe or even Australia then you more than likely won't be able to use the service (if you are with TD bank).
You can only make the transfer to CurrencyFair in person in a branch, this is the same for all wire transfers. This doesn't apply to all banks in Canada!
The solution:
Send the money from your TD account to a friend or your account that accepts direct deposits and have them make the transfer to CurrencyFair.
A bit of a pain, but unfortunately due to regulatory and licensing reasons you have to make a wire transfer with TD Bank and others.
We contacted CurrencyFair and at the moment, there are only a select few banks that allow direct transfers, so it is worth enquiring before you sign up or send money.
Now all is not lost if you are with TD bank.
You can still go into a branch and send the money via wire transfer; it cost about $30 to send the money to your CurrencyFair account, so yea if you are sending on average $500 back home very often then it is not really worth it.
Trades over the $1000 – $10000 go for it; you just have to be in Canada to do the trade.
Option 2: Use TD's Visa direct system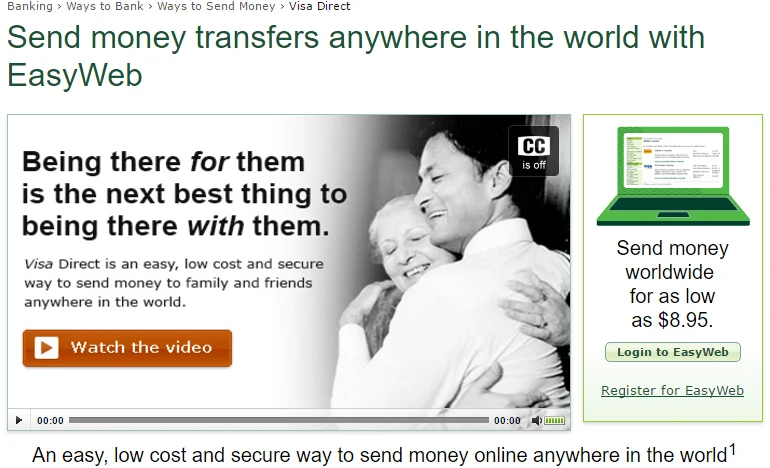 Halleluya! There is another option…. for just $8.95, here is the link to the page you see above. We are NOT affiliated with TD bank in any way besides having signed up to them.
You can transfer money from your personal TD Canada Trust Canadian or US Dollar Chequing Account or TD Savings Account to any eligible bank account through a Visa Debit card, or to a Visa Credit card or Reloadable Visa Prepaid card.
Problem one: If you have a Mastercard back home then you can't use this service.
Problem two: Fees, Fees, and more Fees.. see the image below:

While the above fees are not to bad, we can't see what it cost over $2,500.
Also from their hidden "legal" terms, they mention this:
Recipient's financial institution may charge a fee to process the transfer and this fee may be deducted from the transfer amount.
This is probably a "receiving fee" that your bank could charge you. Yes, more FEES! 🙁
So to summarise if you are with TD as you can see there are three options for sending money from Canada to another country.
CurrencyFair or any of the companies mentioned above
Different Bank – be sure to check with the bank first!
TD Visa Direct – fine, but costly
A final summary of the cheapest way to send money to Canada from abroad:
Okay, I hope that you are a bit more aware of the "hidden charges" that appear when you are sending money abroad to or from Canada.
This article on sending money to Canada to Ireland covers some similar notes on TD bank.
As we mentioned above, the following are the international money transfer companies we have seen popping up over and over again:
They all will give you a much better rate than the bank, you will save up to 90% on charges, and will certainly be the cheapest way to send money to Canada from abroad.
[mv_create key="2″ title="Cheapest Way To Send Money To Canada From Abroad" type="diy"]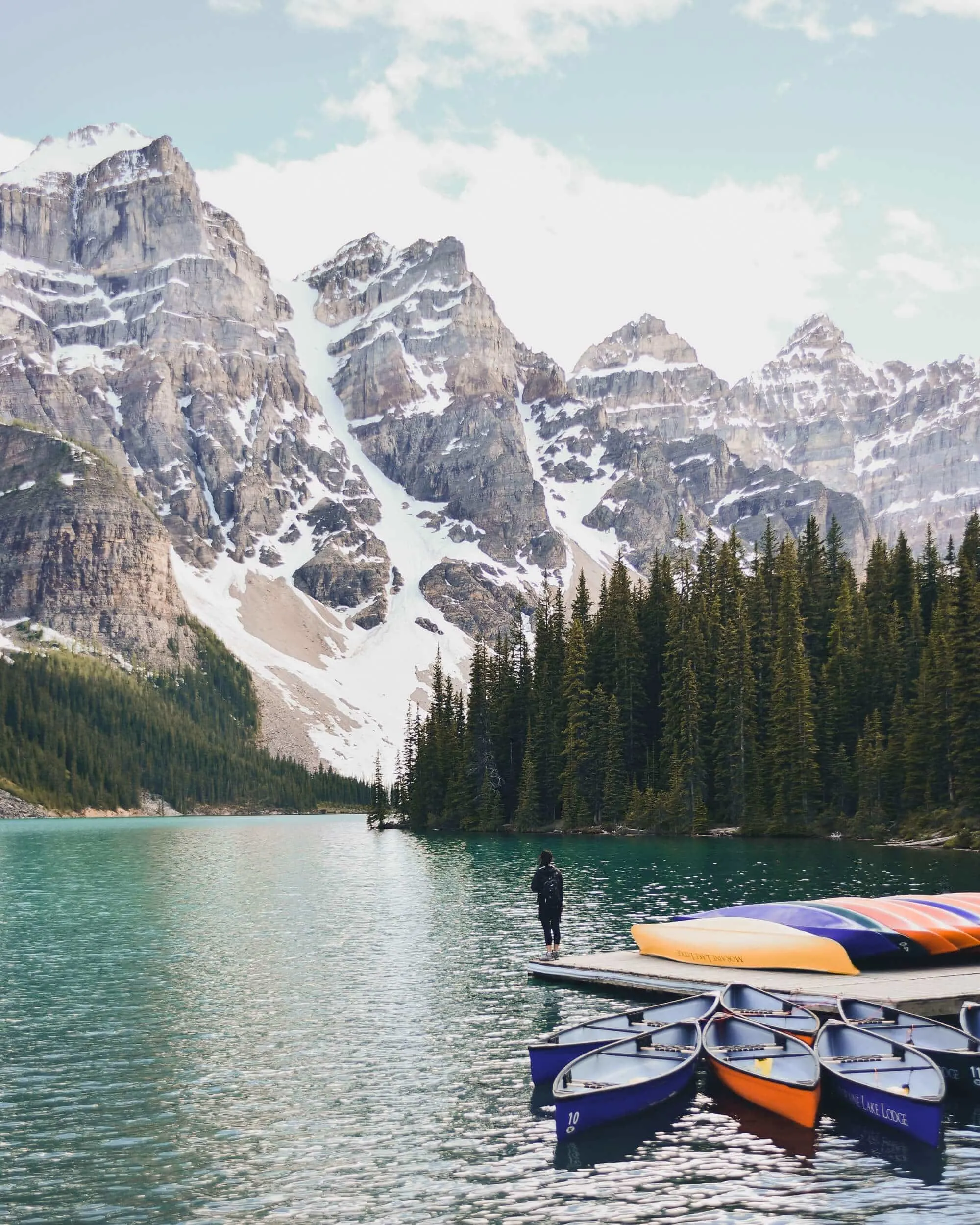 Let us know if you found the information above helpful by sharing this article or commenting below
Thanks for reading,
Steve + Sabina