Moving to Australia? We spent two years in Australia and learned a great deal about the country.
There are so many things we wish we had known before moving to Australia.
So rather than let you have to learn everything we had to learn on your own, we have conveniently put all of our knowledge into this article.
We cover all you need to know about migrating to Australia.
It doesn't matter if you are a Canadian moving to Australia or moving to Australia from the UK or Ireland.
If you are also thinking about making a move to Canada, you can read our Australia Vs Canada guide here. We did a working holiday in both countries.
Think of this as a big moving to Australia checklist.
Now let's get started with our moving to Australia tips!
1. Australia is expensive.
Seriously everything is super expensive, and you will be lucky to pay for a pint less than $10 unless you are outside of one of the big cities.
Often your income reflects the high cost of everything, so it all becomes quite relative.
2. Moving to Australia is not cheap – bring as much $€'s as you can as it can be hard to find a job.
3. So how much money do you need to move to Australia? Well, the more you have saved up the better.
We recommend having at least €3-5k saved up from our own experience. But it all depends on your personal spending abilities.
4. Australia is BIG!
Australia is really BIG! Seriously this country is enormous, and you won't realise it until you get here and decide to go on a road trip.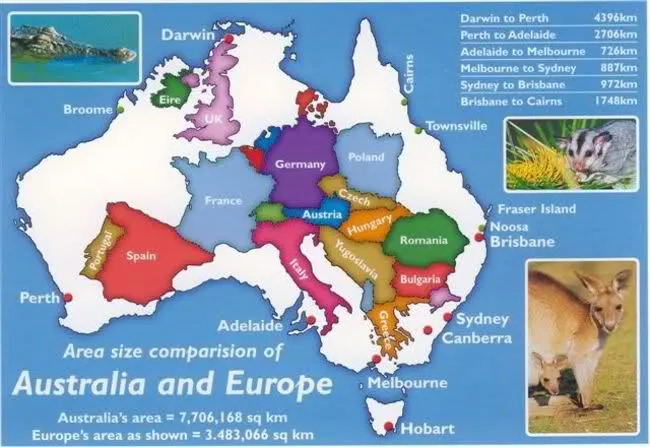 5. Will you regret moving to Australia?
We loved Australia! And we are sure that you will too. The only thing we sometimes regret is how bad our farm work went! But now, we have another story to tell. Make a move, live the experiences and enjoy the journey.
6. There is no need to organise a sim card, tax file number before you leave.
Many visa companies will want you to pay extra to sort these services for you, and it costs almost nothing once you get here.
Applying for a working holiday visa yourself is usually quite straightforward too.
7. You may want to sort your bank before you get there.
Make sure to research your banking options before you sign up for anything.
We put together the best bank in Australia post for your convenience.
8. You can start working without a tax file number and get it done meanwhile (it takes up to three weeks).
9. Be prepared to pay tax in Australia on your income.
On a working holiday visa, the tax rate is different for Australian residents.
The current tax rate is at 15% until you earn $37 000.
Australian resident taxpayers get the first $18 200 tax-free and then they pay 19% until the $37 000.
These rates are subject to change
10. Looking to transfer money to your new bank in Australia?
Don't make the mistake we did!
We recommend NOT TO USE BANKS! They are a complete rip off!
We used and recommend:
OFX – Dedicated broker and free transfers for life just register with this link to reserve.
Currencyfair – An Irish company, up to 8x cheaper than banks. Get your first 10 free transfers here.
For more info read our guide to sending money to Australia here.
11. Sign yourself up for as many Australian Facebook groups as possible before moving to Australia.
You never know, they might help you find your dream job, accommodation and friends for life.
We have created a moving to Australia Facebook group, join here and get the support you need for your big move.
Otherwise, you may pay a fortune in case of any emergencies.
The best companies we used include World Nomads and True Traveller.
Even if your country has a reciprocal agreement with Australia, it won't cover you for ambulance transportation, medical repatriation and much more!
So make sure to get the best travel insurance for Australia!
13. Book accommodation before you arrive through Booking.com.
We always use them, and they are the best. For hostels check HostelWorld.com. Or ideally, crash at a friend/family's place.
14. Wi-Fi costs extra in most places/hostels you will go to.
Some cities like Perth or Melbourne have hotspots in the CBD.
Otherwise, you may have to use your private mobile data.
15. If you frequently use a lot of data check Optus as they usually have some epic date plans available!
16. If you are travelling to the Outback and need a phone, only Telstra works, other sim cards will most likely be useless.
There was NO radio reception (most of the way) so stock up on Spotify music or load your USB with favourite songs if you ever plan a road trip.
We did the same for the East coast of Australia.
18. If you're heading out to the bush, then keep an eye on fire warning signs and listen to the radio for any fire warnings.
19. Best to book your flights with a company that has a 30+ kg luggage allowance (Qatar, Emirates, Etihad, etc.).
Trust us, even though you may think now that you are fine, these extra kgs will become a lifesaver once you start packing. Makes moving to Australia all that bit easier.
20. Magpies are crazy in swooping season!
Depending on where you live in Australia Magpies are crazy!
Here is how to keep safe in the Australian magpie swooping season. Magpie Alert is also a useful resource.
21. At the same time don't pack too much!
You will end up with more than you need.
Trust us we've been through it, and we were still overweight at the airport (poor yoga mat had to stay in Oz).
When you have to deal with moving your actual life abroad, you might need a little help from someone who knows what they're doing.
22. What to pack when moving to Australia for a year?
We highly recommend taking as little as possible. You will end up buying more than you think anyway.
Research the weather before you head over and take appropriate clothing. You will definitely need some durable walking shoes too.
23. Moving to Australia for a year and got too much stuff to take?
Use SendMyBag (5% off with this link) if you don't want to leave stuff behind.
They are super reliable and got competitive prices.
If you are moving to Australia and need a container, Seven Seas Worldwide are our go-to company! This link also gives you 10-$25 off with Irish Around Oz (our partner website).
24. If you are arriving on a working holiday visa, you are only allowed to work for six months with one employer, and unless you get sponsored, it may be hard to get a decent job.
26. We found the best city to get a good job in was Melbourne.
Based on our experience, we were almost everywhere. Bigger city = more opportunities for you.
28. Looking for hospitality work/serving alcohol?
You need the Responsible Service of Alcohol Cert. We did ours online in WA, but Victoria and Sydney require you to do a 1-day course, so make sure to check the requirements for the state you are going to.
29. Apply for jobs before moving to Australia.
It can take up to 1 -2+ months before you find something, so prepare for the worst-case scenario. Seek, Gumtree and Linkedin are great for finding work Also make sure to join Moving To Australia groups.
30. If one city doesn't work for you – move.
Don't spend time and money in a place where you can't find a job. Don't be afraid to purchase a ticket and go; you can always come back.
31. Looking for farm work/regional work in Australia?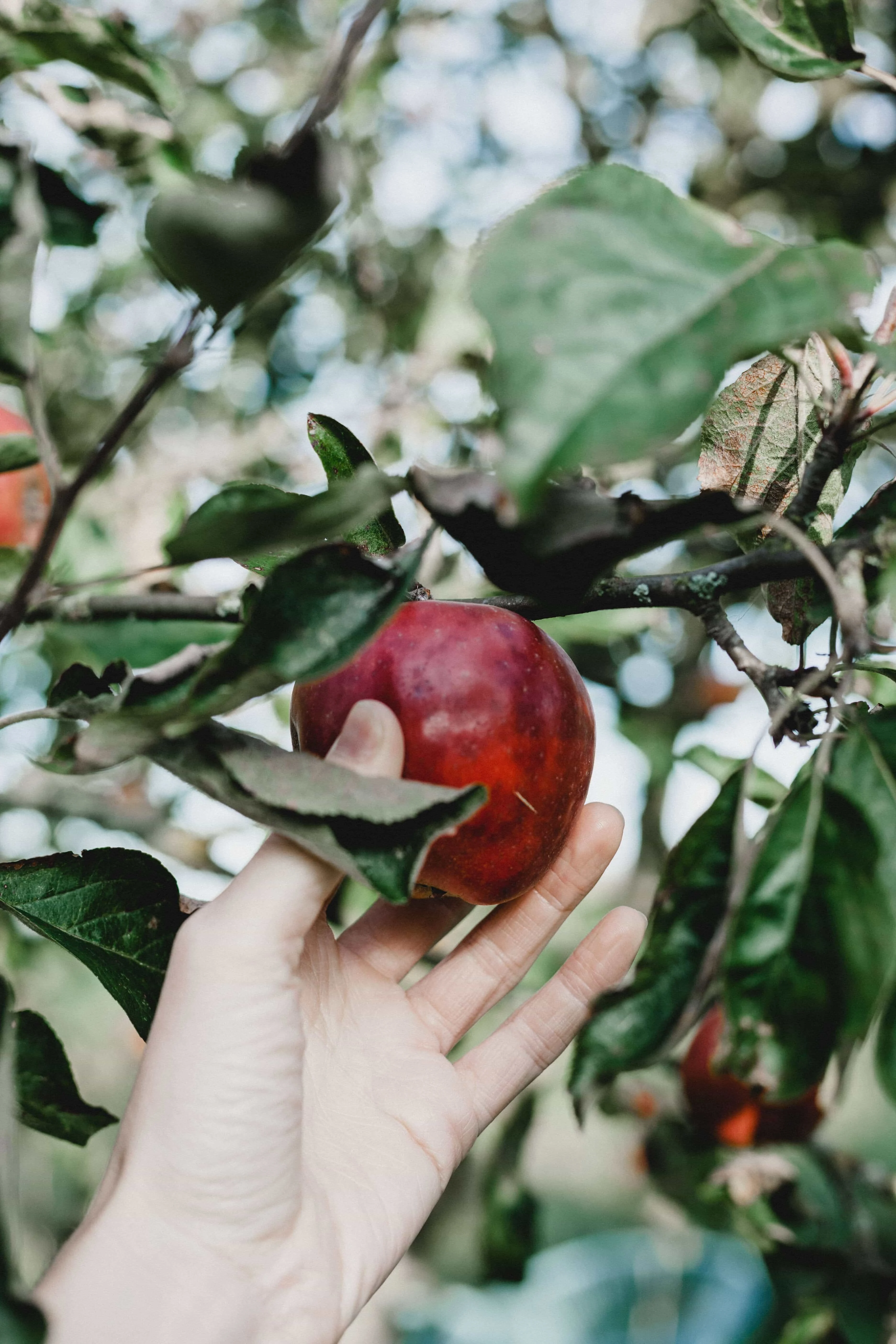 Haha, this is our favourite topic, and although we had the best/worst time of our life there, it had to be done.
Try and do yours as soon as you can. Don't wait until your last three months on the visa.
We know people who were lacking three days and had to go home.
Read this regional guide to learn more.
32. Best to do your regional work (if you are on a working holiday visa) on consecutive days.
You will need to do three months as opposed to 88 days if you split up the work.
33. Driving in Australia on your driver licence or converting to an Australian driving license?
If you are moving to Australia for a year or more, you most likely will need to convert your driver's licence.
Some states allow you to drive on your foreign licence for up to three months, others aren't as strict.
Check the Australian Government website for all the necessary info as each state has different rules.
34. Superannuation is your pension account.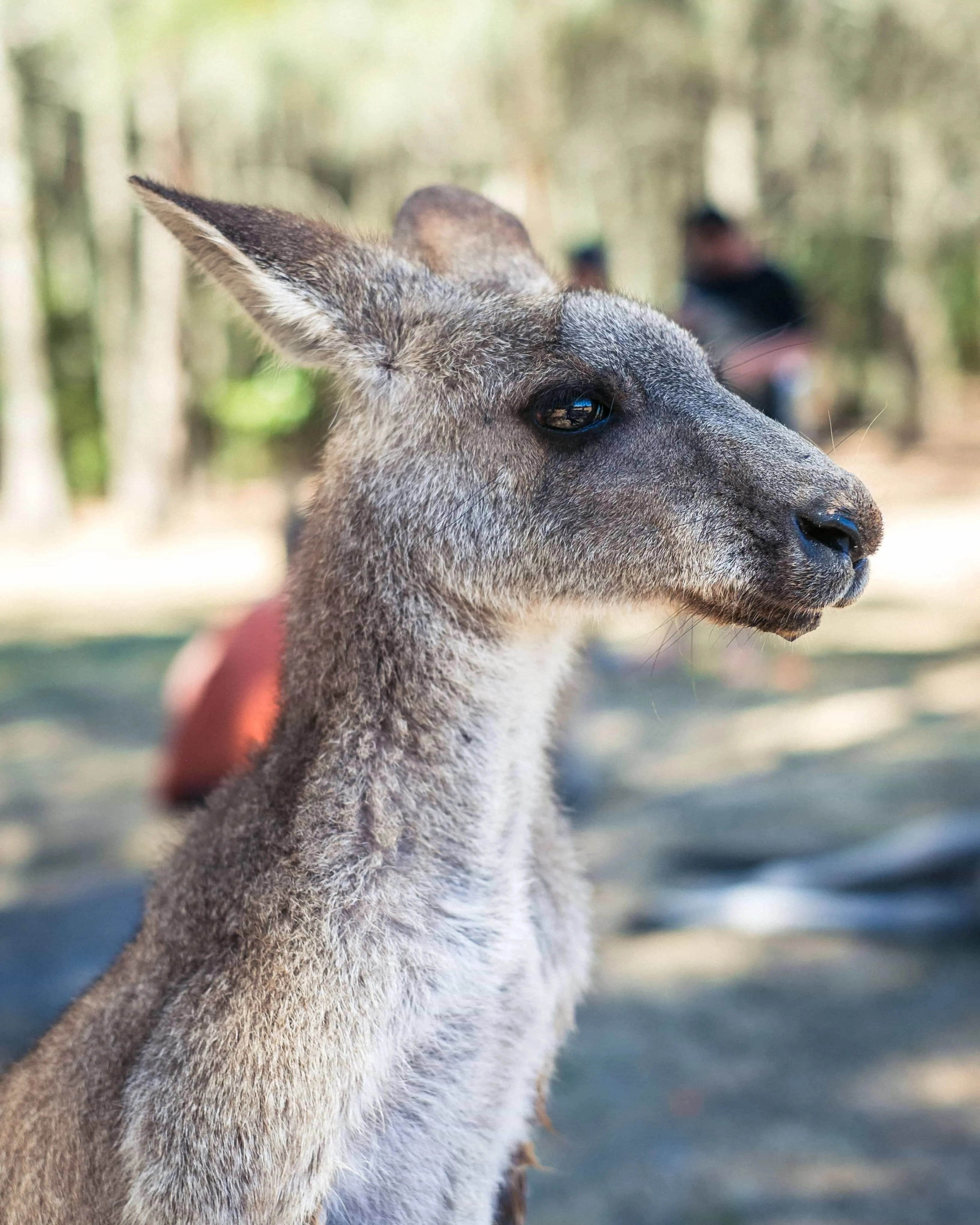 If you are on WHV, you are going to get some of your super back once you leave the country.
Make sure to keep track if you do have more than one Super account and claim it all back when you leave.
36. Renting your own house/apartment isn't as easy as it might be in your home country.
Be prepared to feel like on a job interview with 50 other people, and the place you are looking at will probably be unfurnished.
38. Cars are extremely expensive in Australia so be prepared to pay top dollar for a car that's not worth the money.
This is based on our personal experience in comparison to Ireland or the UK.
39. If you are looking for a good, cheap car with a small engine, you may have to look for weeks.
We learned that all cheap cars go as soon as they are listed online, so you may want to check the internet at 7 am every morning and go straight to the dealership before it's gone.
40. Just to give you an idea we paid $1000 for this in WA. Which wasn't bad.
41. Want to go on a road trip?
We did several of them and one in a Campervan. Our tip is to go with Coseats for relocation and get a six-berth Camper for $1 a day! this is one of our campervan fun experiences.
42. Backpacking around Australia can be easier by sharing a ride.
There are several apps where you can just put your details in and find a ride by sharing your trip.
This way you can meet great people and travel for free around the country if you are tired of public transport.
43. Travelling the East Coast of Australia can be way more fun with Backpackr app.
Here you can find people doing the same as you- get tips and meet up or travel together. We met the founder in Cairns, nice guy.
44. Planning to travel the East Coast after moving to Australia?
Read our complete East Coast of Australia road trip guide.
45. Looking to go on an epic Perth to Melbourne road trip?
Check this Ultimate Perh to Melbourne Road trip guide. We travelled from Perth to Melbourne and cover all the best places to stop along the way, costs and other important tips.
46. Within a few weeks of moving to Australia, you will realise that sport is God to all Aussies and that you will be forced to follow football, cricket or soccer even if you aren't a sports fan.
47. Perth has 'skinny' and 'not so skinny' beaches.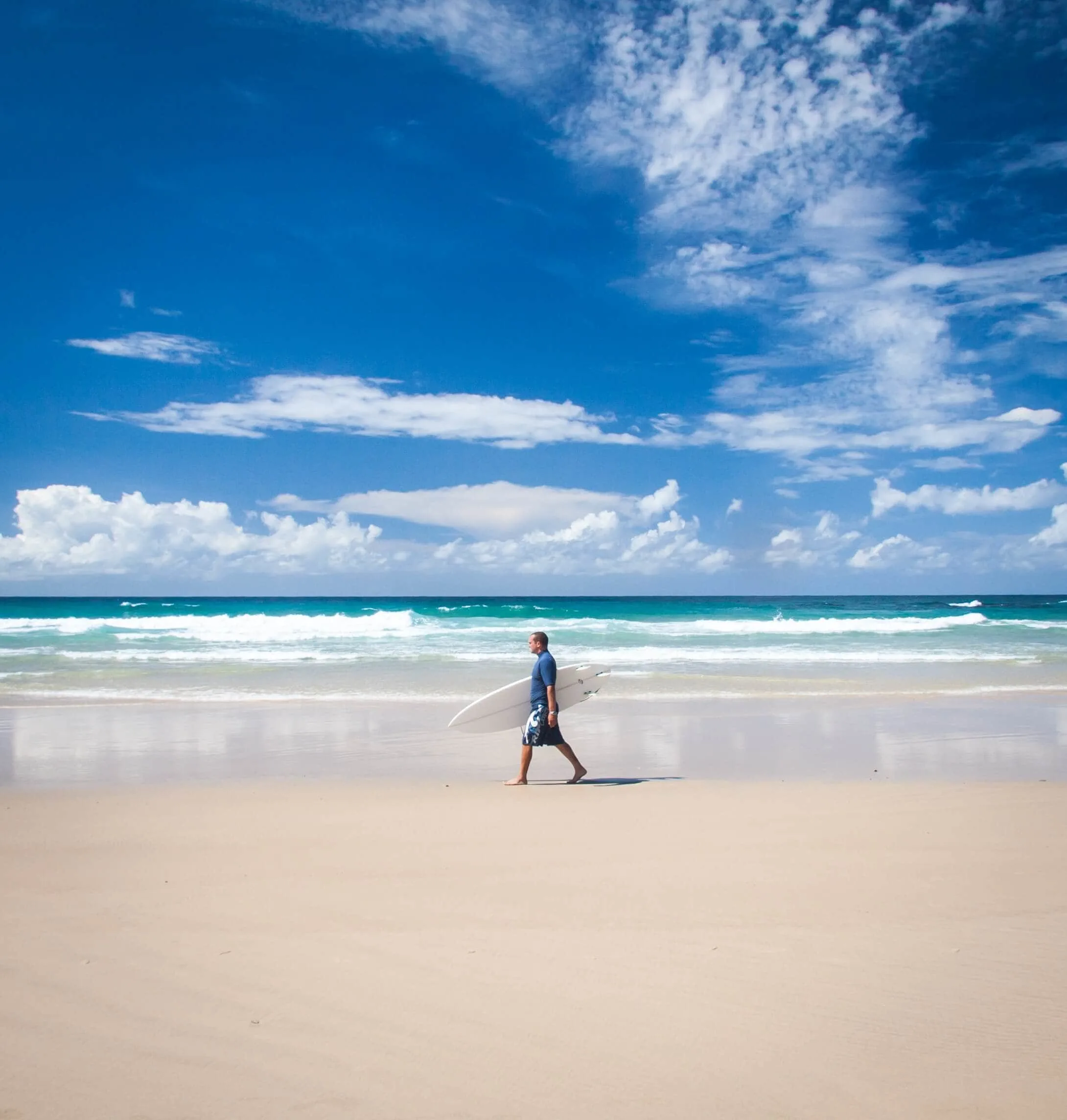 They are obviously not advertised like that, but you can clearly see that Cottesloe Beach is the body perfect place and Scarborough not so much. Although this might soon change.
48. Sunday sessions or Sunday seesch will become part of your vocabulary, and you will enjoy Sunday drinks as much as we do.
49. Brekkie, Barbie, Footie, yes, you'll love the lifestyle and everything that comes with it.
Beach, BBQ, Sunday sessions – they are now part of our everyday life.
50. 'No worries' – this one you will say at least 10-15 times a day even if something did annoy you.
51. There is plenty of drive-through coffee shops, bottle stores (bottle-o's) and so on – ah, why they don't have them in my home country?
52. Suncream should and will become your best friend.
You should apply it every day no matter what's the weather like as the UV index maybe still high. You can check the ratings here.
53. Melbourne weather is different from the rest of Australia.
It can be 26+ in Cairns, Perth or Sydney but in Melbourne, it is like Irish weather with four seasons in one day, so be prepared!
54. Flies in the summer are extremely annoying, especially in Perth.
We've been on Rottnest Island in December, and they were sticking to face and going into your eyes. No way of avoiding them.
55. Moving to Australia and smoking cigarettes?
Be prepared to pay almost $25 a box (€ 17.60).
The Australian Government has made a commitment to raise the price of a pack of cigarettes to $40 by 2020!
Hardly anyone smokes here and, to be honest, most places aren't smoke-friendly (notably more so in Melbourne or Sydney).
56. Australian coffee is delicious!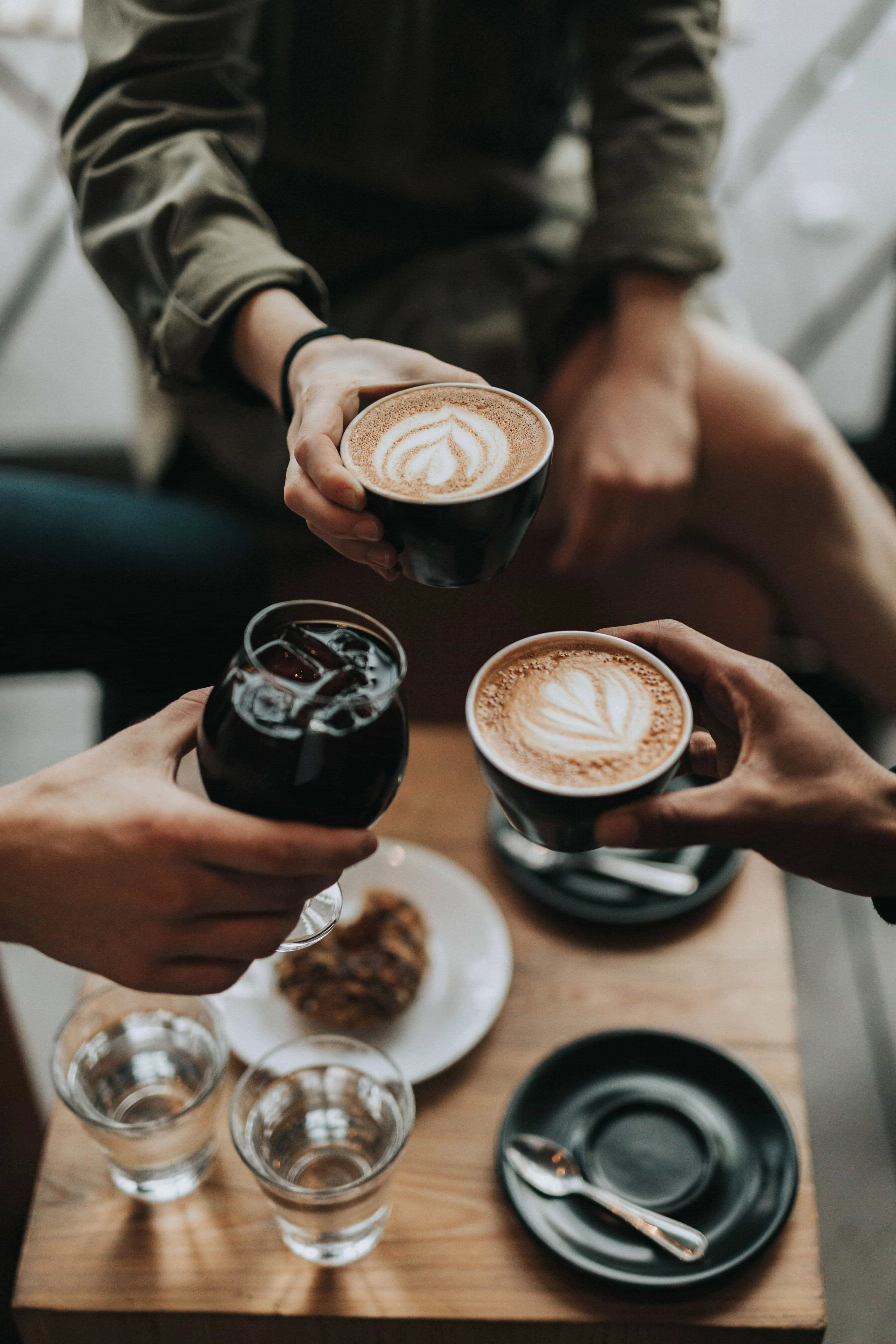 To all the caffeine addicts – we haven't found a better coffee anywhere else in the world.
France is close, but nothing like Aussie coffee. Long blacks, flat whites or chai latte – take your pick.
57. The coffee profession is taken very seriously here, and if you are a barista, you got it all.
58. Weekends are all about being outdoors and having barbie by the beach.
Well unless you are travelling to Australia in the wintertime, then it might get super cold in places like Melbourne.
59. Snakes and spiders –
We've seen them all but only in the countryside and in the outback.
60. After a few months, no matter what size, spiders will no longer matter to you.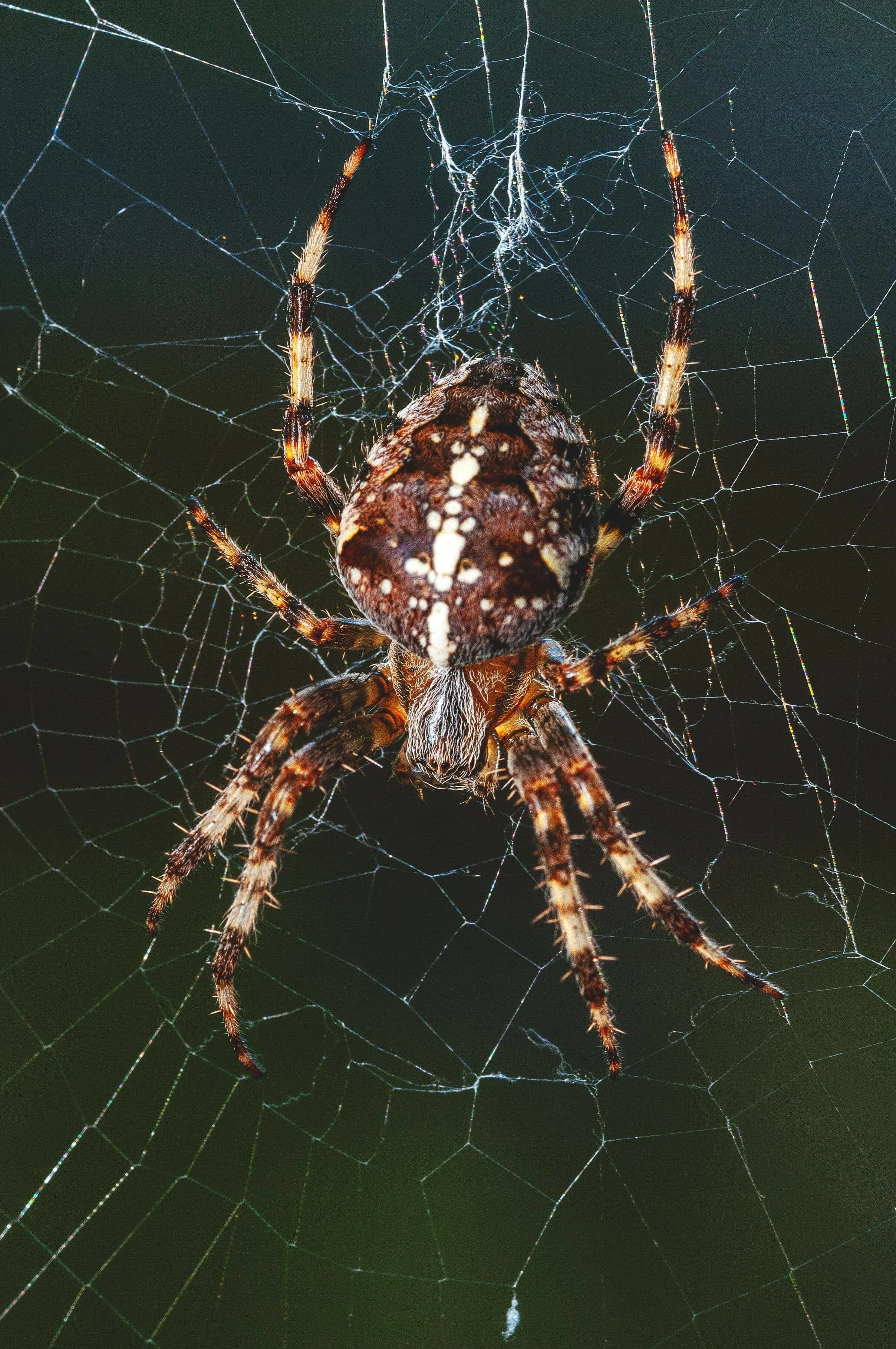 If you want to find out about the most venomous spiders in Australia this post is for you!
61. You will learn to shake your towel before using it after a shower and check your shoes before wearing them.
62. Those friendly kangaroos you might have seen on every travel brochure before moving to Australia?
They are considered a pest here. Kangaroo meat tastes a bit like steak and can be bought in most Coles or Woolworths stores.
63. Sharks in Australia? Sharks!!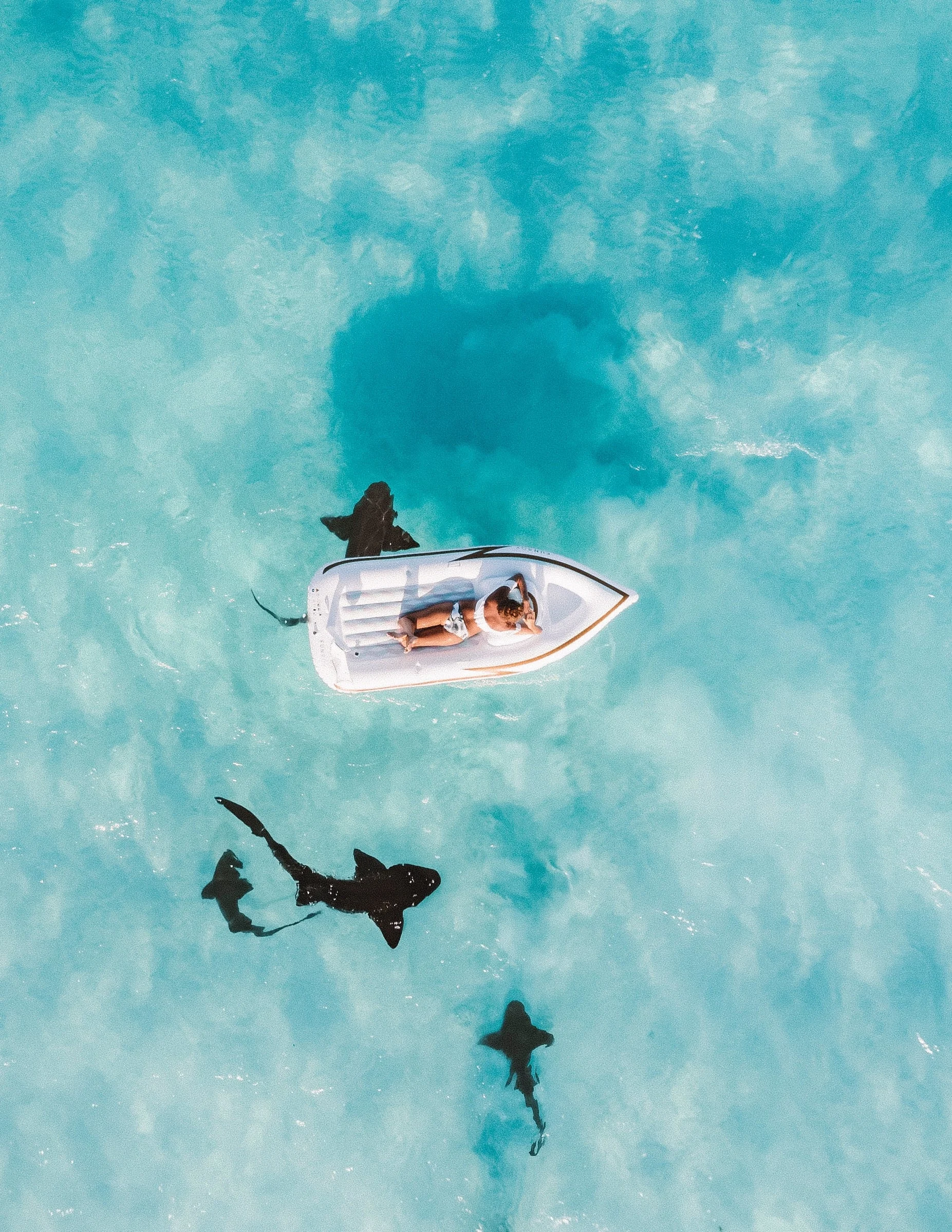 You will hear a lot of shark stories, especially in WA. Just don't go in past ankle height and you will be okay haha.
64. Living in Scarborough, Perth, WA.
Taught us that for three months taught us that shark alarms can go off 2-3 times a day.
65. During the summer, the outdoors will become one big 40+ degrees sauna, and we loved every day of the hot water! Well as long as our aircon worked lol
66. Surfing is big down under.
If you don't surf, play soccer, cricket, etc. you'll lack subjects to conversations- everyone talks about sports!
67. Planning on getting a tan in the summer in Perth?
Good luck lasting five minutes in 40 degrees.
68. Not all of your friends will approve of your decision on moving to Australia and eventually, some friendships will end.
69. Real friendships stay forever!
70. It will be hard to keep in touch due to the time difference.
Australia is 7-8 hours behind Europe and the entire day behind the US -how bad is that?!
71. Australia power plugs.
They are not the same as in Europe, the UK or the US. Make sure to get a power adapter before you get there!
72. Goon!!
Will become your best friend if you are a backpacker on a budget! Boxed wine or goon will be your go-to preparty beverage.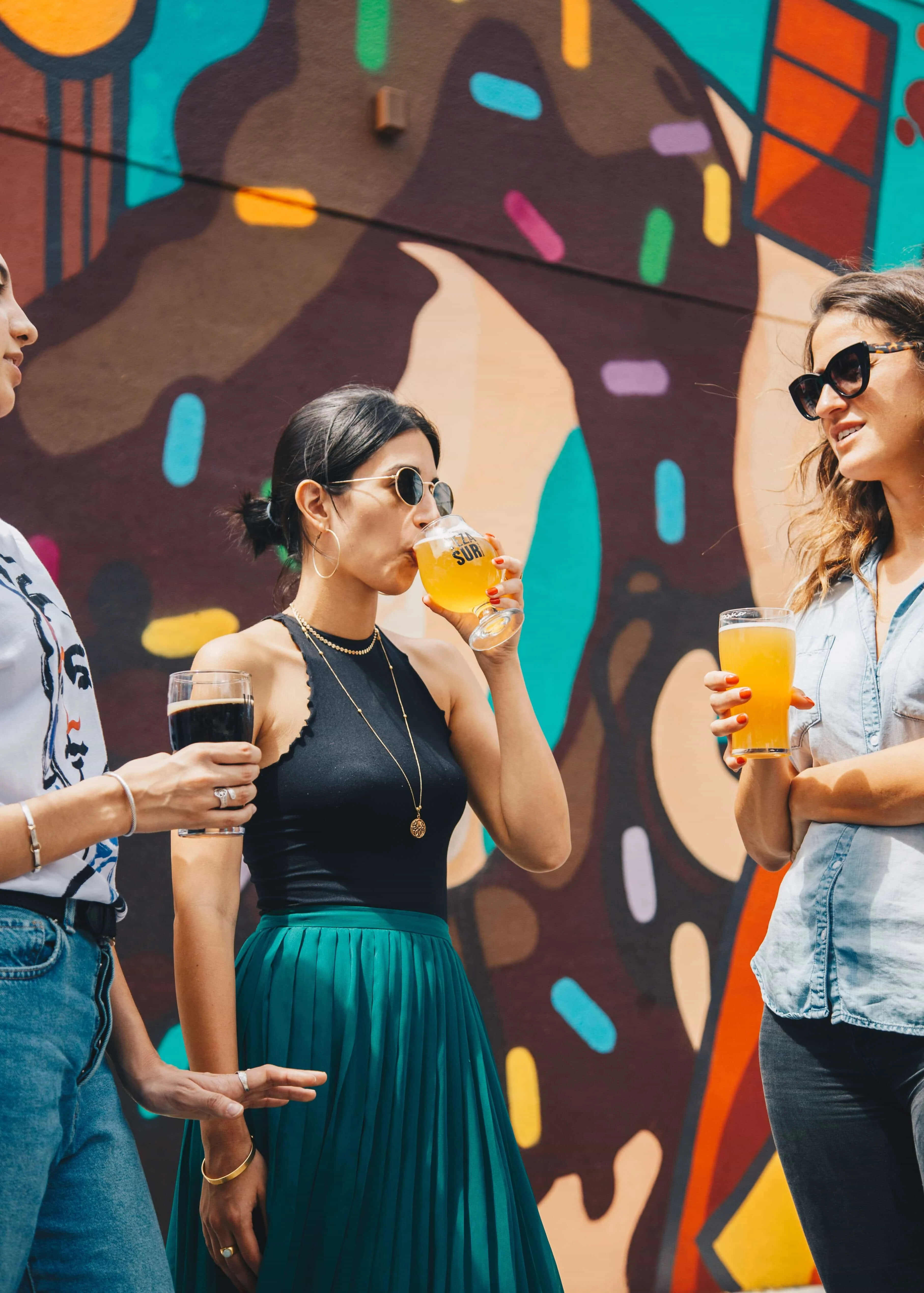 73. Tipping isn't very popular in Australia.
The Australians don't tend to tip in Bali either.
74. If you are travelling to Melbourne.
Get the TramTracker app to get around the city easily.
75. Broadband/Wifi is not as fast as in Europe so be prepared for slow-ish downloads.
76. Flip-flops are called thongs in Australia, and no one uses the first wording.
77. Casinos and Pokies in Australia.
They are hugely popular here and everyone gambles being it Crown Casino or a local country pub.
Random fact, there are more pokies in Australia than anywhere else in the world(inc Vegas!)
78. Going to any of the Crown Casino's is a must at least once.
But be prepared to spend more than you want.
79. If you have a car.
You don't legally need to purchase car insurance as your Rego covers third party person. You can find more info here.
80. Keep in mind that the rego only covers the registration, of course, and Third Party Person.
It does not cover Third Party Damage.
Therefore, if you are in an 'at fault' accident and the driver or passengers of the other vehicle are injured they will be covered by the insurance included in the rego.
However, the car you have just run into will not be covered…..and if it is a massive, expensive, new Toyota Landcruiser you've just crashed into – well, you will have to pay for the damages!
81. To avoid unnecessary accident costs, you might want to get fully comprehensive insurance, which is not a bad idea if your car is over $1000.
82. It can be cheaper just to rent a car for a month or two.
We used DriveAway for all bookings around the world, and they are excellent with honest and efficient customer service.
83. The drinking + driving limit in Australia is 0.05%.
Booze buses are very intimidating! Don't ever drink and drive.
84. Speeding in Australia?
In a school zone at 42 Km/h expect a $200+ fine.
Speeding is just not a good idea in Australia (or anywhere). Everyone sticks to the rules here.
85. Each state has a slightly different time zone.
86. Western Australia has no daylight savings.
Apparently, cows/farmers weren't happy.
87. ''Hard Rubbish Day''
This is when Australians leave out unwanted items like appliances and furniture outside their homes.
Many people take advantage of this day to furnish their own places.
Check your local city council website for details on the date.
88. Drop bears don't exist!
Even though you are going to be told about the existence of vicious koalas wanting to attack you, don't be fooled.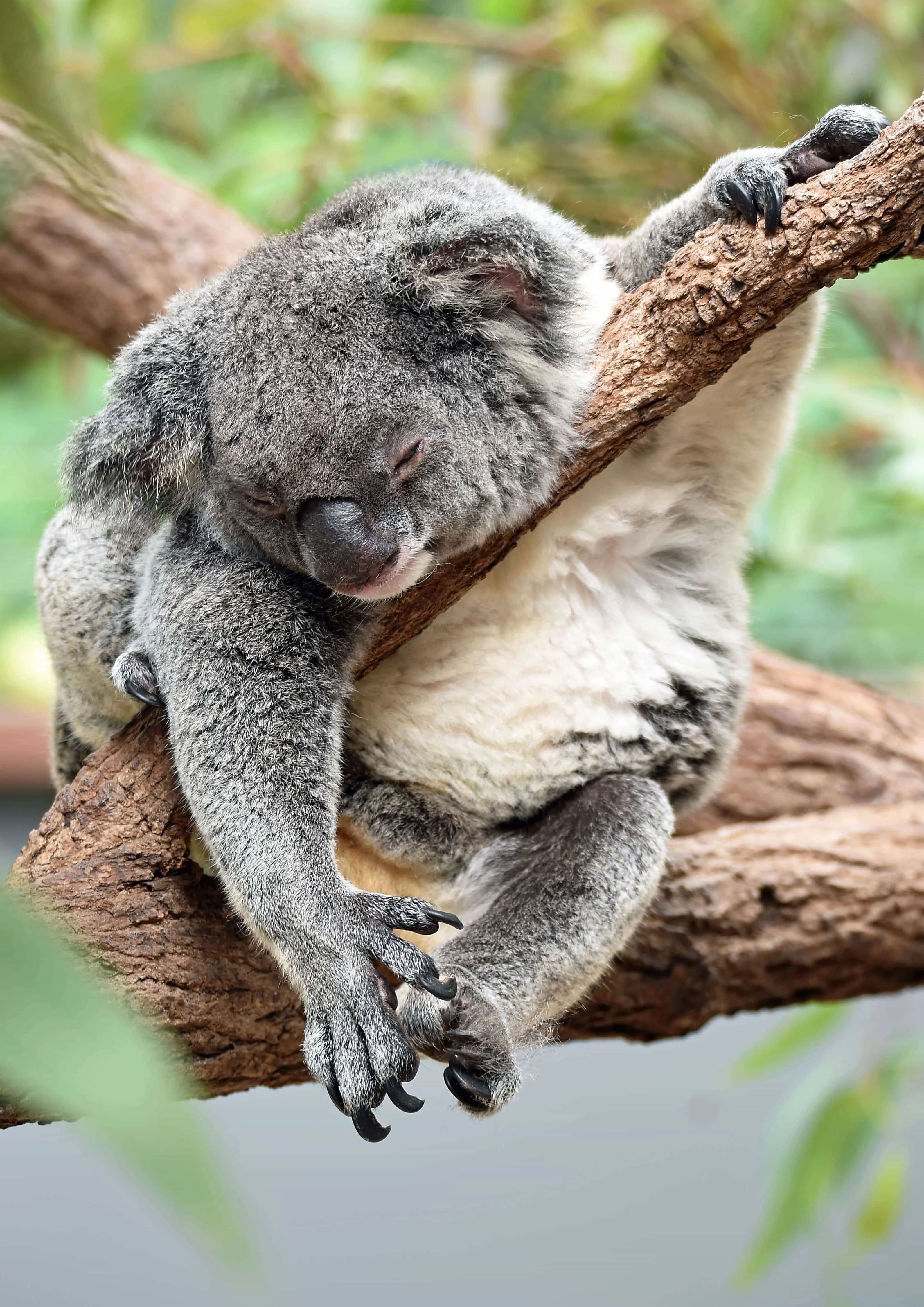 89. It doesn't matter how old you are.
You will need some form of ID for clubs and the occasional pub.
It is worth getting a proof of age card rather than taking out your passport.
90. Dress up and go to a Melbourne Cup.
If you are in Melbourne when the Melbourne Cup is on, don't miss this epic event. It is a must experience if you are moving to Australia.
91. Vegemite and Tim Tams are worshipped here.
Mmmm Tim Tams.
92. Australia does get snow!
We didn't know either! You can go on a ski holiday in NSW or Victoria.
93. 20 of the worlds 25 deadliest snakes can be found in Australia –
We saw only one in 2 years.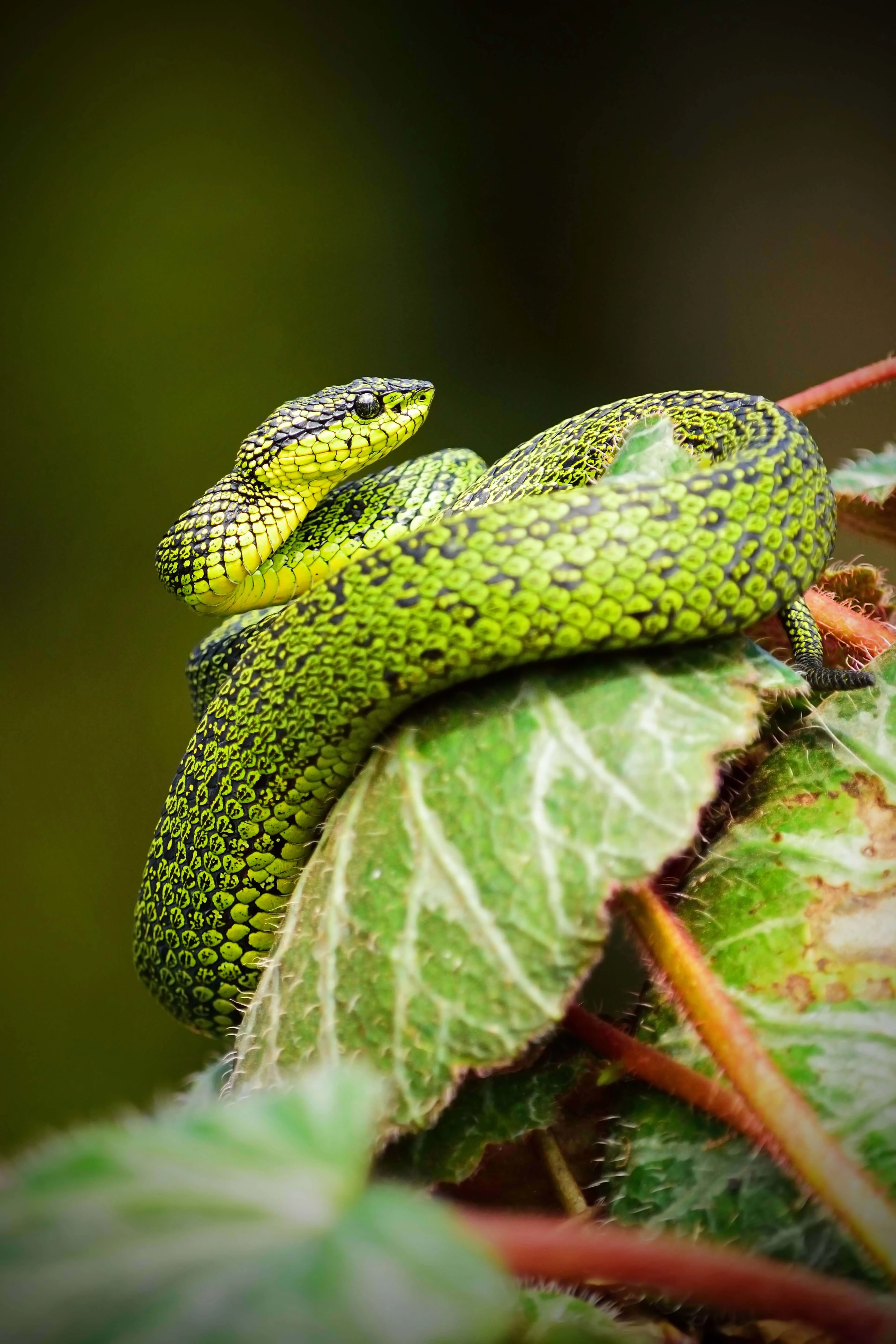 94. If you are planning a party or quite a few drinks, never buy a six-pack of beer – a case of beer always works out cheaper. For example, 6 for $20 or 24 for $42.
95. Beers in Australia.
They are typically sold in bottles (as opposed to cans in Europe). They also have less than the European 500 mil standard.
96. Going out and ordering 2 pints?
Get a jug of beer and save yourself a few $$$
97. Ordering a pint and getting something that doesn't look anything like it?
It's a schooner (glass size), some places just don't do pints.
98. Moving to Australia and planning to travel like a real backpacker?
Greyhound buses are the best and usually the cheapest to go with. They have great deals that can take you around the country.
99. Australia has an insane amount of incredible beaches.
You can read our Top 10 Beaches Down Under.
100. Before you hop on a plane to Australia.
Make sure to write details of your accommodation on paper as your sim card most likely won't work.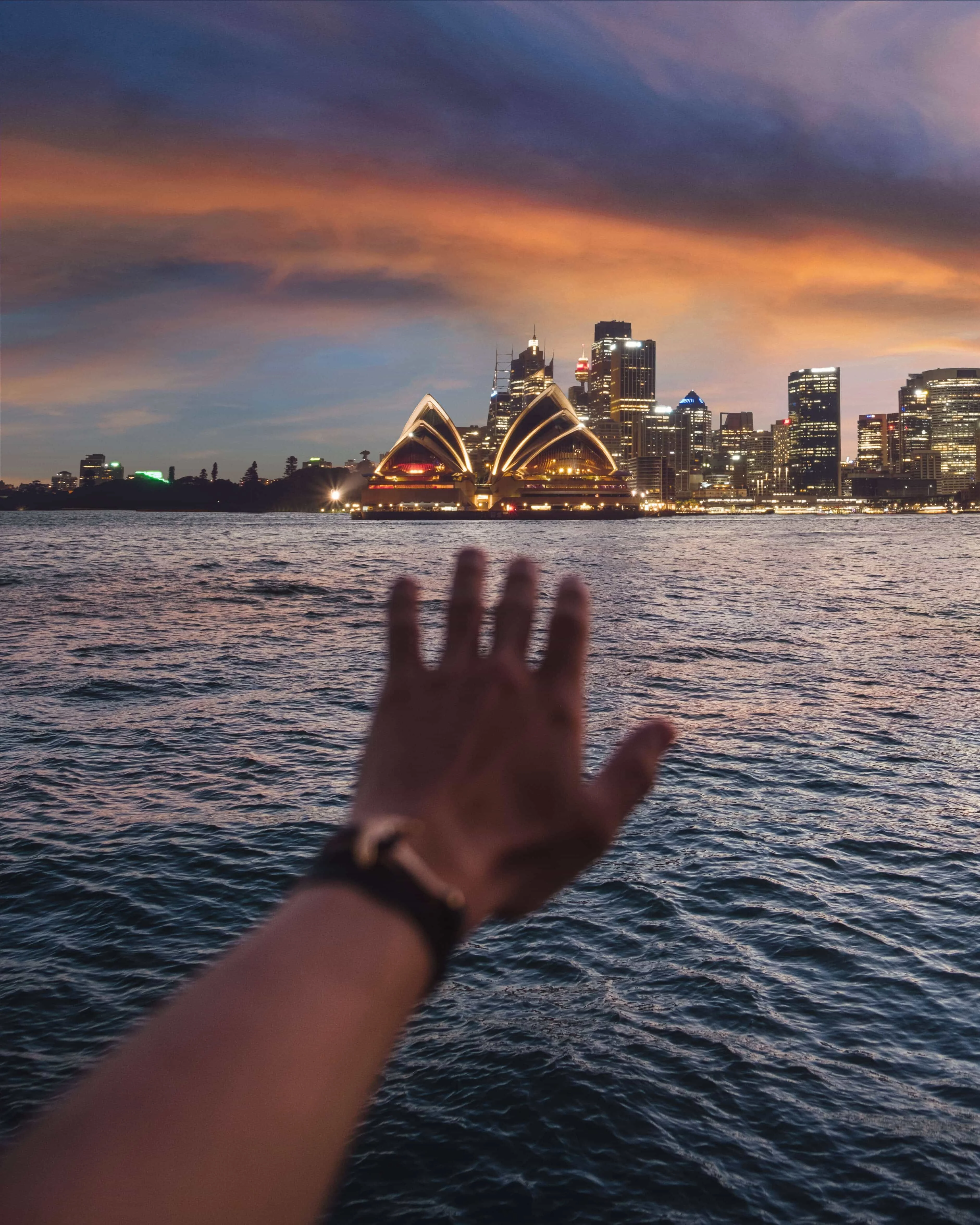 Other tips:
Try to open a bank account in Australia the following day and transfer money via CurrencyFair.
We used the Commonwealth Bank for our two years in Australia, but there are other great options out there too. You can set up an account before you move to Australia, but it takes one day to have it sorted when you get here.
You may be asked to prove your funds at the Australian border.
It is advisable to carry AU$5000 to support yourself first when you get here on a working holiday visa.
Don't forget that moving to Australia is expensive (unfortunately).
If you are on a working holiday visa and planning on staying in the country, you must complete regional work (also called farm work).
There are certain postcodes where you can do farm work
Many different rules apply, for all info check Australia's Complete Regional Work Guide For Second Year Visa.
Before you arrive, plan well where you are first going to go and stay.
We wish you all the best in moving to Australia!
Enjoy every second of your Australian experience.
Travel a lot, don't regret your decisions and see as much as you can.
Remember to enjoy your time here and try not to compare it to your home country.
So please leave a comment with what you wish you had known before you made a move.
We also will be updating this article based on your feedback and comments.
Enjoy the time, safe travels and enjoy moving to Australia.
Steve and Sabina