Moving to Melbourne, Australia in the future and not sure what to expect?
Just like settling in any other place, Moving to Melbourne might be very stressful.
We moved here on our working holiday visas a few years ago and little did we know what to expect.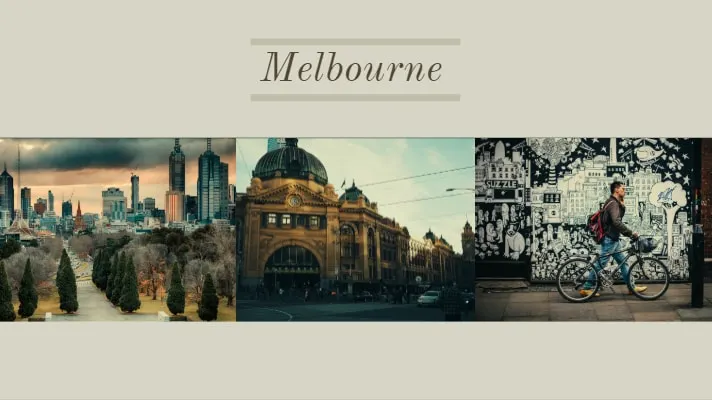 The city, however, quickly became our home and we couldn't see ourselves living elsewhere after moving to Australia.
There are, however, some certain things that will happen to you after moving to Melbourne…
Before we begin, here are some useful links when moving to Melbourne:
Airbnb – We love Airbnb and use it everywhere you travel! If you are new to Airbnb follow the link for $55 discount of your first stay.
Booking.com – Perfect alternative to Airbnb when you need a short place to stay.
Hostelworld – If you need a cheap place to stay where you can meet other travellers, Hostelworld is the best.
CurrencyFair – Our favourite money transfer company. They are 8x cheaper than banks. Follow the link for 5 free transfers with CurrencyFair.
OFX – Another great money transfer company for larger transfers. We use them for large lump sums. Follow the link for free transfers for life over 1k.
WorldNomads and TrueTraveller – The best travel insurance companies on the market! We personally used them both and can highly recommend them.
Taxback.com – Every time we have to do our taxes or claim Superannuation we use these guys.
Sendmybag – Best company to ship your excess luggage to and from Australia. Follow our link for 5% discount of your shipment.
Skyscanner – Our go-to tool for finding cheap flights.
Irisharoundoz.com – Great resource for anyone moving to Australia from Ireland.
Here's everything you wanted to know about moving to Melbourne:
1. Winter is coming … and apparently stays forever.
You quickly adapt to the climate in Melbourne which does whatever it wants whenever it wants.
Typically winter drags on and on, so be prepared to be pale, blast a heater and wear layers for most of the year.
Don't worry though, only the first winter feels the worst.
2. Just moved from Perth, Cairns or Sydney? You'll need to get a whole new wardrobe.
When we went on Perth to Melbourne road trip, we left wearing shorts, gradually closer we got to Melbs, colder it got.
Essentially we ended up at the shopping mall the very next day we got to Melbourne.
Great way to refresh your wardrobe! 🙂
3. And here's the Melbourne's St.Kilda beach.
If you are new to Melbourne and never seen other parts of Australia, you won't mind St. Kilda beach.
The place has a lot of awesome spots to eat out or have a drink with friends.
In the summer, St. Kilda is the best place to be, packed with locals and travellers.
The second, however, you explored Lucky Bay, Surfers Paradise or Cottesloe Beach, you know that there's so much you've been missing.
We found some of the best beaches in Oz on our East Coast of Australia road trip.
4. You start drinking more and more coffee.
McDonald's coffee will never again be good enough.
Now you need an expert barista, preferably one with a moustache and a cool apron to make your coffee.
Long black, flat white, double espresso, mocha – now you are an expert in ordering coffee.
5. Finding a place to live is not as easy as it might seem.
Rentals are expensive and the closer to downtown the more you will have to pay.
Viewings sometimes feel like job interviews which quickly becomes your annoying reality (until you find something of course).
If you badly want a place, you might have to pay more for what's it worth.
6. You will find trams either very useful or very frustrating.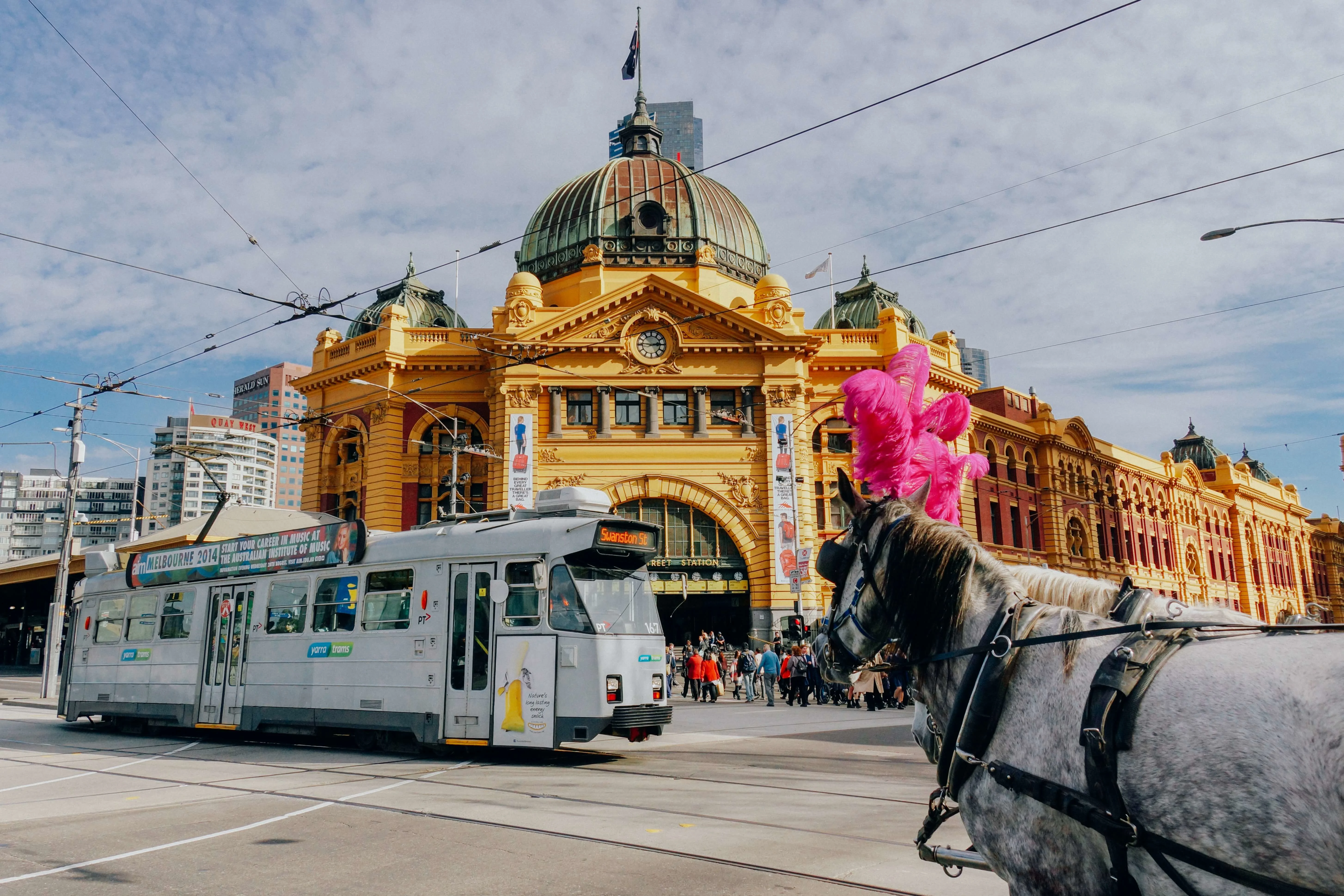 When we first moved to Melbourne, trams were a novelty to us and we were actually excited to use them.
After a while, though the novelty wears off and you keep wondering why there's never enough seats on the tram.
And why you are always late when you have to get somewhere :-O
Melbourne's tram network is the longest urban tramway in the world, with 250 kilometres of track and 25 routes… yet very slow.
If you have a car, you notice that you are somehow constantly trapped behind them.
7. There's quite a lot of great shops to choose from!
Yet, you go shopping for pretty clothes and you find lots of them but they are really expensive so you just buy one thing.
8. You become more fashionable as you pay more attention to what you wear.
You quickly start noticing what others are wearing be it on the street or at work.
H&M might not do anymore and you want more boutique style clothing. Good thing Melbourne has it all.
9. You get used to dressing up for every season.
Before you leave the house, you'll check the weather forecast just in case it might rain.
After a few autumn days, you realise that even the forecasts lie and from now on an umbrella travels with you everywhere.
10. You actually start following and enjoying sports.
If you haven't got the memo yet, Melbourne is the sports capital of Australia.
Even if you are not into sports, after moving to Melbourne, you'll find yourself attending games here.
11. You drink more than you actually have been before.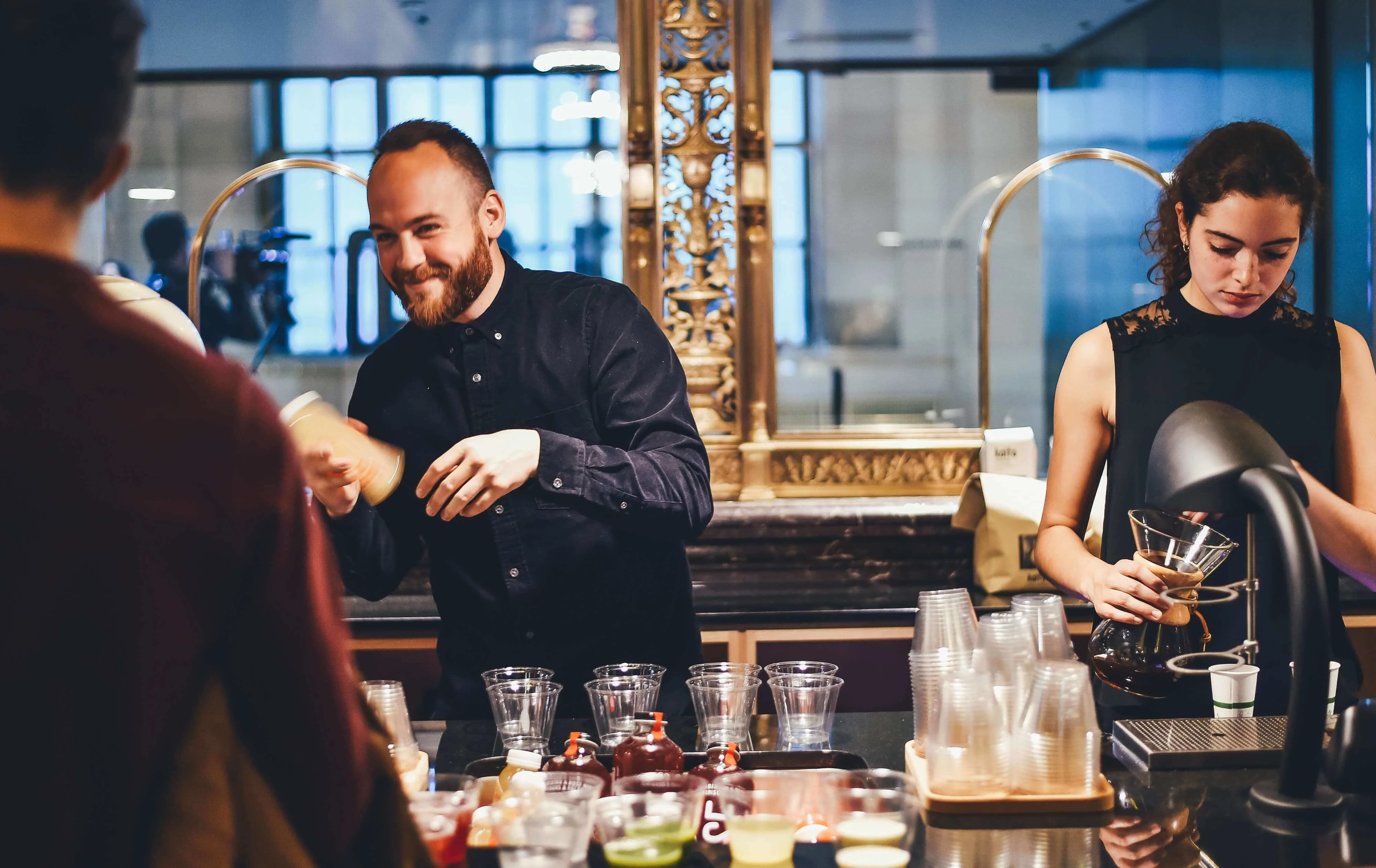 Even if you don't realise it first, you start going out more frequently while at the same time discovering some of the trendiest rooftop bars.
Hidden elevators and dingy staircases will become more and more appealing as they will lead you to a rooftop bar.
Sure cocktails are super tasty, but they also cost a LOT.
12. Your paycheque doesn't last as long as it used to.
Sooner or later you realise that you are spending half of your pay (if not more) on eating out and cultural activities.
Melbourne has thousands of restaurants for all tastes and occasions, you literally could eat at a different restaurant every day.
13. You notice that Melbourne is widely multicultural.
Besides Aussies of course, you will find here people from approximately 200 other countries.
You quickly realise you are not alone here with your accent. There are hundreds of others moving to Melbourne every day.
Chances are there's someone close to you speaking in your language.
14. People are actually very friendly here.
If you ever moved to another city you usually quickly realise that it's difficult to make friends.
Melbourne seems to be different and people are actually friendly here.
Many Melburnians are happy to open up their friendship groups to new people and are generally fairly open-minded and interested in their new friends.
15. Street art and architecture is really cool here.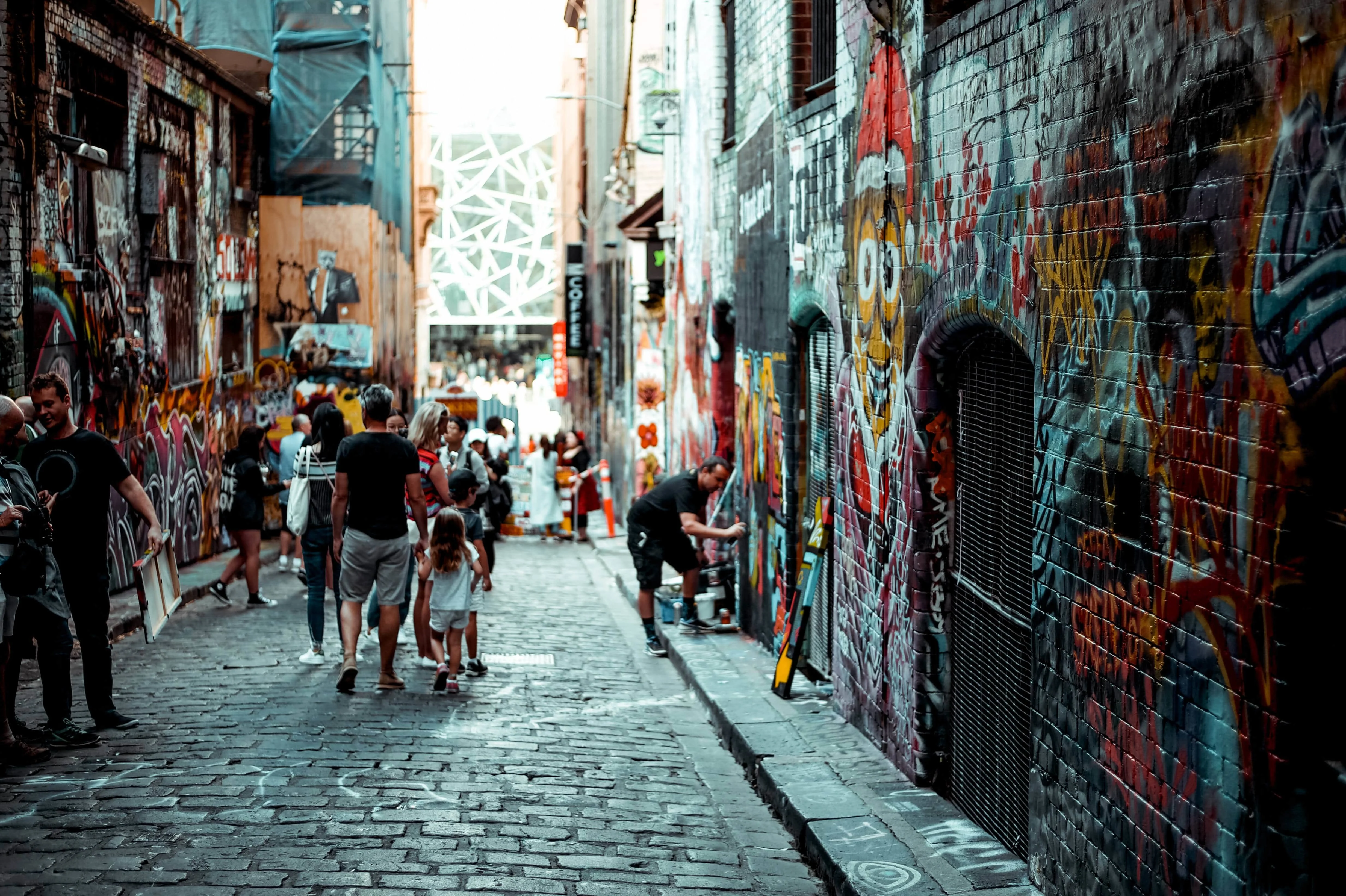 You've probably seen many Insta pictures of Melbourne's street art and once you are here, you want to discover some places yourself.
The Federation Square and Southbank's Red Stair Amphitheatre make for just a fraction of what the city has to offer.
Melbourne is a very stylish place to live in and you quickly fall in love with it.
Thanks for stopping by!
Enjoy moving to Melbourne!
If you liked this post, please pin the image below for later.