Ireland's climate is mild.
It usually doesn't get too hot or too cold in here, yet you can experience all four seasons in one day.
Whether you are in a shop, petrol station or a pub, you will learn about the upcoming forecast. All the Irish love to talk about the weather since it changes A LOT.
Ireland's climate is mostly influenced by the Atlantic Ocean, which results in cool summers and mild winters.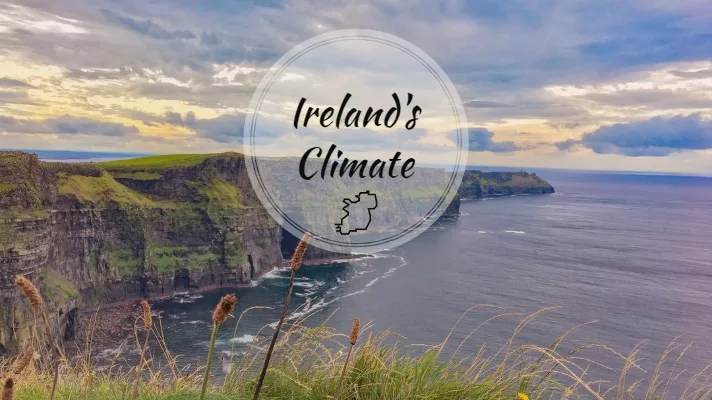 The island is considerably warmer than other places on the same latitude, because it lies in the northeastern Atlantic Ocean, and as a result is warmed by the North Atlantic Current all year.
Ireland's climate is highly influenced by the Ocean. The currents affect the weather to a degree where rainfall is a most prominent part of western Irish life, with Valentia Island, off the west coast of County Kerry, getting almost twice as much annual rainfall as Dublin on the east.
So what type of climate is in Ireland?
In the simplest possible way – Ireland's climate is mostly cold and damp, cloudy and rainy throughout the year.
What is the average temperature in Ireland?
Excluding upland areas, the annual temperatures generally range between 9 and 12°C, from northeast to southwest.
Days with completely clear skies are somewhat rare here. Although when the sun shines everyone seems to forget that it rained just an hour ago.
The winter months of January and February are the coldest of the year, with average temperatures between 4 – 7 °C.
January and February can occasionally bring winds of up to 160 km/h to Western coastal counties, with the winter of 2013/14 being the stormiest on record.
In the spring months (March and April) the average temperatures average from 8 to 12 ° C.
In Summer, from June to August, temperatures are cool, with averages between 16 – 17 °C.
Even during the summer, Ireland's climate is rather mild, and the temperature rarely exceeds 25 °C.
Like in most parts of Europe, autumn months are too cloudy and rainy, at times windy, with little room for sunshine.
What is the best month to go to Ireland?
Many people aks when to visit Ireland. Let us tell you; there's no good or bad time to visit Ireland.
Although at times rainy, you can visit this beautiful island at any time of the year.
The peak tourist season in Ireland starts late June and continues throughout the summer months.
Summer months of July and August seem to be the most popular; they are also often overpriced and overcrowded.
Many travellers though enjoy the long summer evenings packed with festivals and other activities.
Our personal best months to visit Ireland are May, June and September to November.
The weather isn't as cold then as during the winter months, and yet there's plenty to do here.
How cold does it get in Ireland?
Ireland's climate experiences a lack of temperature extremes compared to other areas at similar latitudes.
You are going to find the coldest areas of the country inland. Mullingar has a record of the lowest average temperature, at 9.3 °C.
Extreme cold or heat are both rare throughout the country. Severe freezes rarely occur during the winter, with temperatures below -10 °C.
Such low temperatures are very uncommon in the lowlands, and many coastal areas, although temperatures in the Wicklow Mountains are said to reach -10 °C annually.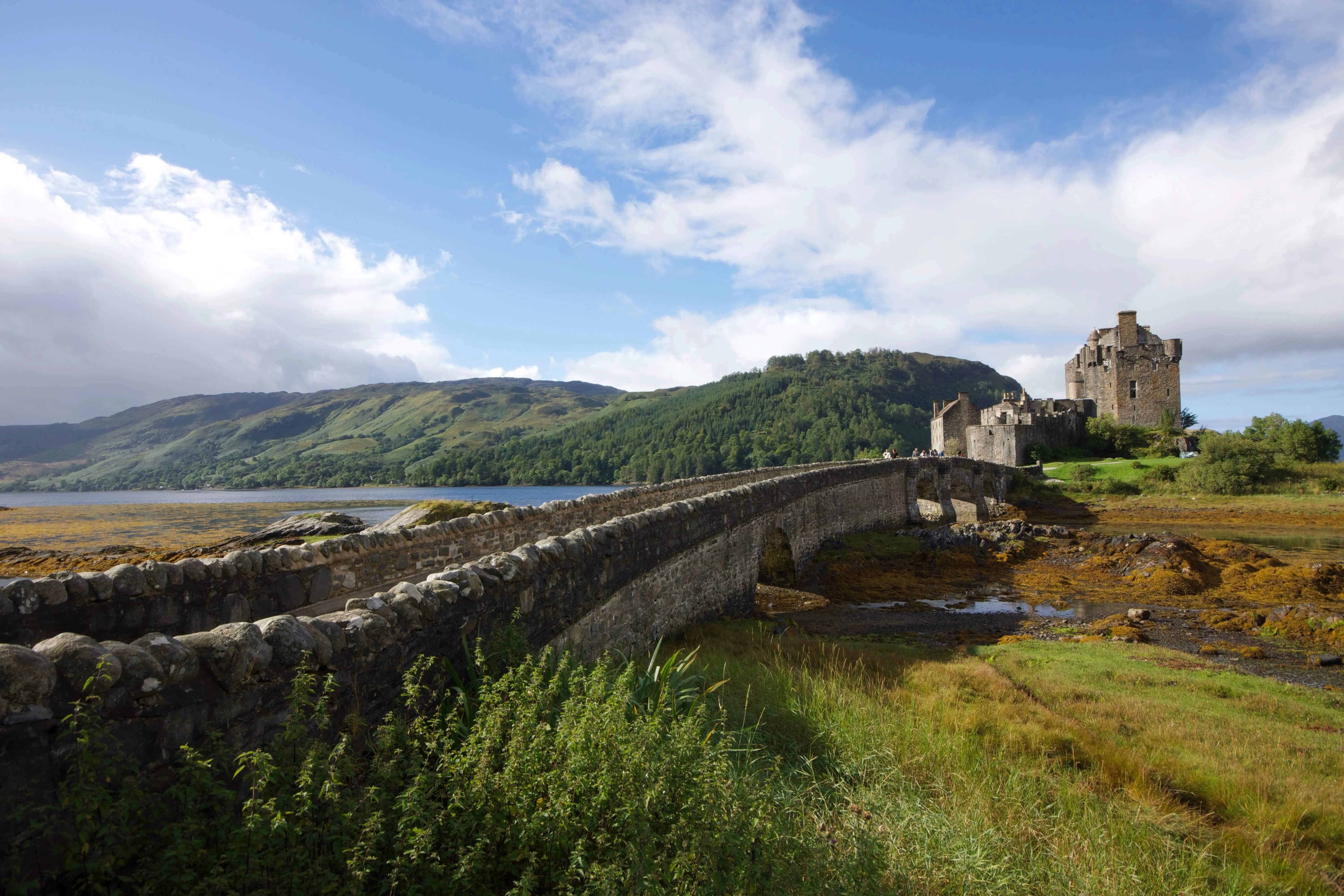 Since Ireland's climate is mild, does it snow in Ireland?
Yes, it does snow, rarely but we do experience snow from time to time.
Air frost occurs more frequently than snow in Ireland in the winter months with most areas seeing over 40 days of air frost every year.
The number of frost days in Ireland has declined massively over the past decade.
The typical winter weather in Ireland consists of clouds and rain with the occasional sunny spell.
If it snows, the mountains usually may get snow on them for several weeks in winter. The Wicklow Mountains sometimes see 5+ days of snowfall annually.
Lower grounds and coastal areas have, on average, one to two days of snow in the year with depths of 1 cm or more.
There are no significant snowfalls in Ireland over many years as the temperature stays well above 0°C.
What is the average rainfall in Ireland?
If you are asking what is the rainiest month in Ireland, the wettest months are December and January.
Most of the eastern part of Ireland has between 750 and 1000 mm of rainfall during the year.
Rainfall in the west of the country averages between 1000 and 1250 mm. In many mountainous regions, the rainfall exceeds 2000mm per year.
April and June are the driest months across the country.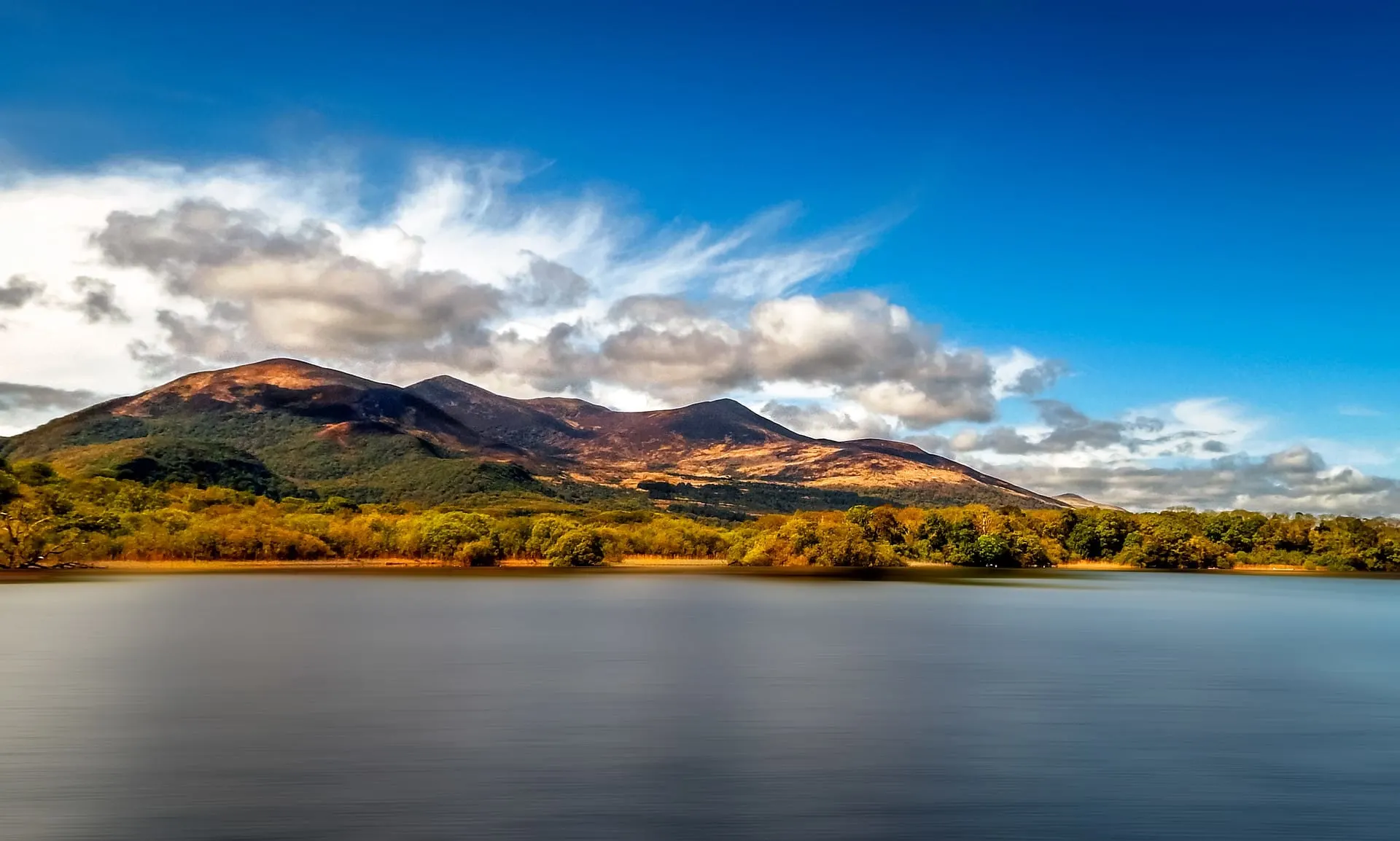 Ireland's climate month by month
Ireland's weather in January and February
These are usually the coldest months in Ireland with an average temperature of just above 5°C.
You won't find many tourists exploring Ireland in those months. Large cities like Dublin, Cork or Galway will operate as usual with pubs packed with locals at weekends.
Small rural hotels and b&b's might be closed offseason.
Ireland's weather in March
Ireland's weather in March is relatively mild.
March 17th became well known around the world for the saint patron of Ireland.
The St.Patrick's day celebrated in Ireland, attracts thousands of tourists floating to the country to join all the Irish in the celebrations.
Ireland's weather in April and May
It is getting warmer in April and May in Ireland and days are much longer in May.
If you are trying to fit in as many as possible activities to your days, this is the best time to visit Ireland.
Ireland's weather in June
The temperatures are much warmer and average at around 13°C. Bloomsday celebrated in Dublin mid-June attracts many enthusiasts of James Joyce work.
Ireland's weather in July and August
Temperatures in Ireland are at their warmest in July and August. It is the busiest time of the year for visitors, and in theory, these are the driest months.
Those two months are packed with events and celebrations across the country.
Ireland's weather in September
If you are planning to go on a whale watching tour in Ireland, September is your last month where most wildlife boat tours still operate.
The Skellig Islands won't be accessible passed September, as between October and April the weather becomes too unpredictable.
Many food festivals also take place in September, including the Galway International Oyster and Seafood Festival.
Ireland's weather in October
The Cork's International Jazz Festival, held towards the end of October, attracts thousands of Jazz enthusiasts every year.
The weather in October changes drastically though, and you can certainly feel the cold Atlantic air.
Ireland's weather in November and December
November is typically the wettest month of the year with an average 10°C in the south and 5°C in the east and north.
Christmas festivities start at the beginning of December, with decorative lights in towns and cities, plays and Christmas markets.
December is one of our favourite months to be in Ireland.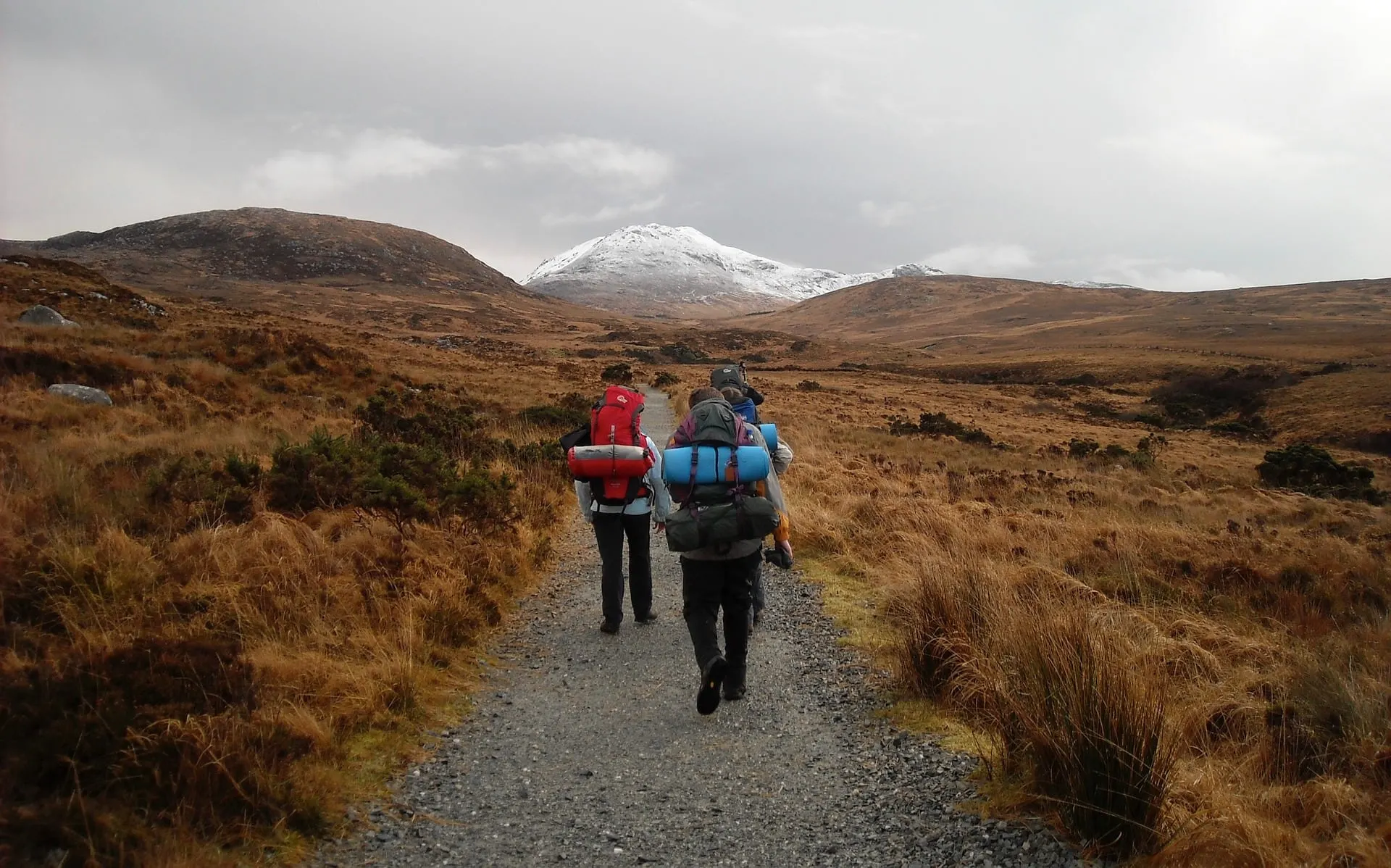 What to wear in Ireland?
Wondering what to bring? No matter how beautiful it is outside, you have to gear up for all seasons in one day.
Whether you are visiting in Spring, Summer or during Christmas, you have to be prepared and have some warm clothes with you.
You'll need to be adaptable to the weather, so go for layers that you can put on or take off as the temperature changes.
You will also need suncream protection in the summer months – when the sun shines here it's quite strong, so wear a high factor and bring sunnies and a sunhat.
Here is a short list of clothing you should take with you to Ireland:
Warm jumper
Few pairs of warm socks
Waterproof jacket
Hat, gloves, scarf and sunnies
Short and long sleeved shirts or tops for layers
Comfortable shoes and extra spare ones when the first one get wet
Few pairs f comfortable pants
You might want to consider taking an umbrella with you as well.
Ireland's climate today
Planning to explore castles in Ireland or other unique places to visit in Ireland?
Make sure that you are prepared and know what's the weather in Dublin, Cork or Galway. Check the temperature in Ireland today!
Thanks for stopping by!
If you like this post, make sure to save the image below for later.