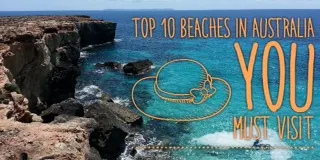 Who doesn't love the amazing beaches in Australia! If you haven't been to Oz yet, this article outlines our top 10 beaches in Australia. Our favorite has to be number 1!
The beaches mentioned are not based on any study, or info-graphic this is our opinion and please leave what you think in the comments. Enjoy!
10th Best Beach In Australia: Bondi Beach, Sydney, NSW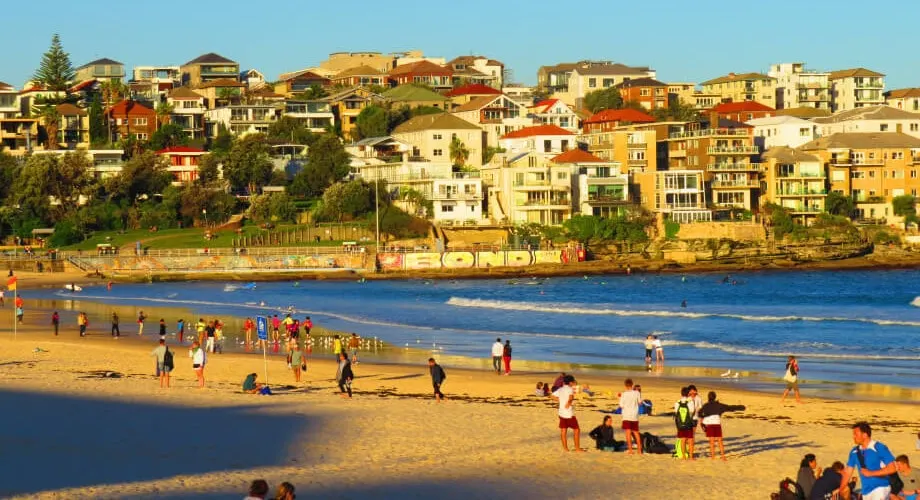 If you've seen 'Bondi Rescue' or seen the majority of pictures in Australia, it's one of the most iconically recognised photos anywhere.
Swimmers swimming between the flags and everyone else seems to be busy finding a spot to lie down on a kilometer long stretch.
Others are walking around searching for some food or coffee.. Bondi Beach is a must see.
Most iconic – and the one most popular around the world – but unrecognisable in low season.
So crowded during summer but almost abandoned in winter and only surfers seen catching waves in the water.
Personally we thought it was a lot smaller than we had imagined.
9th Best Beach In Australia: Manly Beach, Sydney, NSW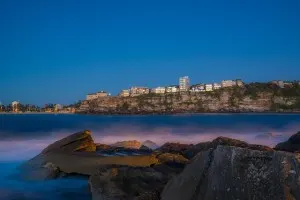 Catch the Manly ferry over to explore this beautiful land of gold sand. This place is best known for awesome surfing, excellent restaurants and relaxed laid back vibe.
The whole experience of taking the ferry, passing Opera House and enjoying the views is a must!
8th Best Beach In Australia: Meelup Beach, Dunsborough, WA
Like Greens Pool in Denmark, attracts many people with white sand, shallow crystal warm water and plenty of space.
Located within Cape Naturaliste and within a short distance to other great spots like Point Piquet, Eagle Beach, Bunker Bay – which makes it even more perfect.
Best to come just after the high season where water is still great for swimming but less crowded.

7th Best Beach In Australia: Cable Beach, Broome, WA
Sitting on the Indian Ocean is the place of picture perfect sunsets and photographers trying to capture it.
Camel rides and an untouched stretch of shoreline is becoming lately more and more popular due to its postcard-perfect sunsets.
Best to visit the beach outside of season where the water is still warm and the sunsets unseen by anyone else.
Called clean, beautiful, relaxing, perfect for swimming and snorkelling by so many people.
6th Best Beach In Australia: Burleigh Heads Beach, Gold Coast. QLD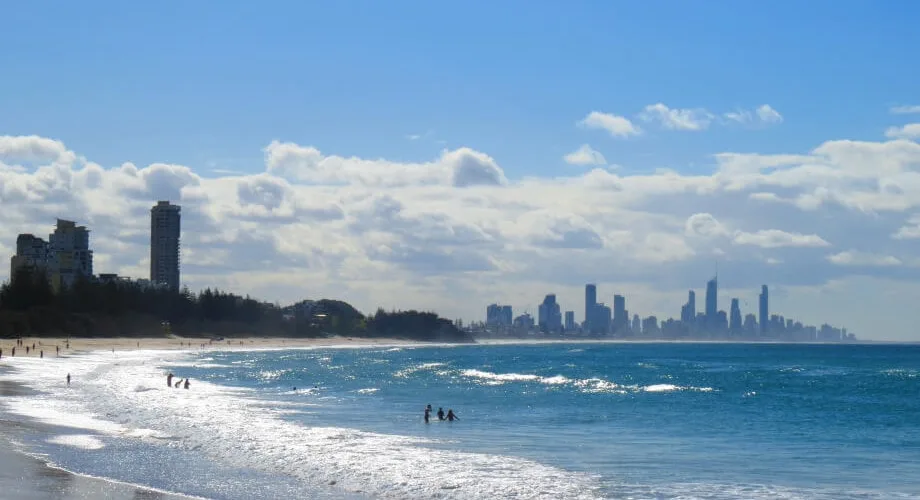 Gold Coast has numerous of great beaches along the coast arguing over the number one spot.
It is hard to say sometimes which is the best and arguably its mostly based on personal preferences, but Burleigh Beach is definitely at the top.
Accessible within short bike/car ride from Surfers Paradise, seems that has it all and much more.
Combining great surf, long sandy beach, clean blue water and picture perfect views – surely can't get any better.
5th Best Beach In Australia: Salmon Bay, Rottnest Island, WA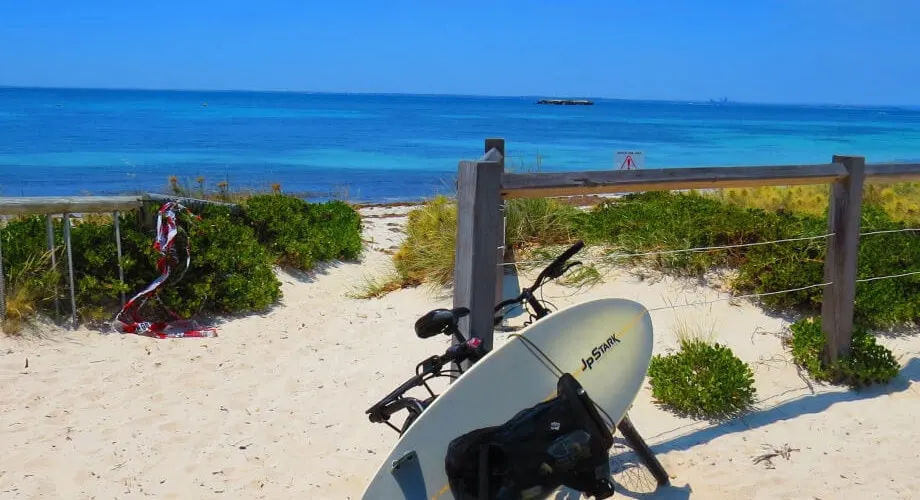 Rottnest Island reachable by fast boat from Fremantle Jetty in just under hour has over 63 secluded beaches and 20 bays – here you will find an empty beach even in high season!
It's no wonder that tourism authorities point out Rottnest as being in danger of being loved to death.
Islands Salmon Bay is a favourite to many with its beautiful coastline touching blue waters.
Not a surprise why so many Western Australians never left the state for holidays.
Please mind the Quokkas 🙂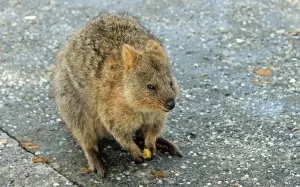 4th Best Beach In Australia: Cottesloe Beach, Perth, WA
A place with a great vibe. Located within a short distance from Perth City it's the' Sunday Session' spot to most.
It seems that everyone comes here to catch some sunshine during the day and watch the sunset over the Indian Ocean at evening.
One of the most popular of all WA city beaches.
Great for swimming, surfing or exercising and home to many events.
If you are looking for something less crowded, take a short walk and you will be almost deserted.
3rd Best Beach In Australia: Wineglass Bay, Tasmania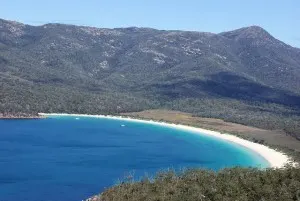 Freycinet National Park- known for the Wineglass Bay Lookout, the view is to one you will remember.
A must visit spot to embrace the beauty of the Bay.
The hike is about one hour long depending on skills but once you reach it, a unique view opens up with pink/granite peaks, white sand and turquoise water.
Make sure to bring good walking shoes and don't hesitate even when it's raining (and it does most of the time).
The Bay of Fires is also a must but choose good weather for the trip.
2nd Best Beach In Australia: Lucky Bay, Esperance, WA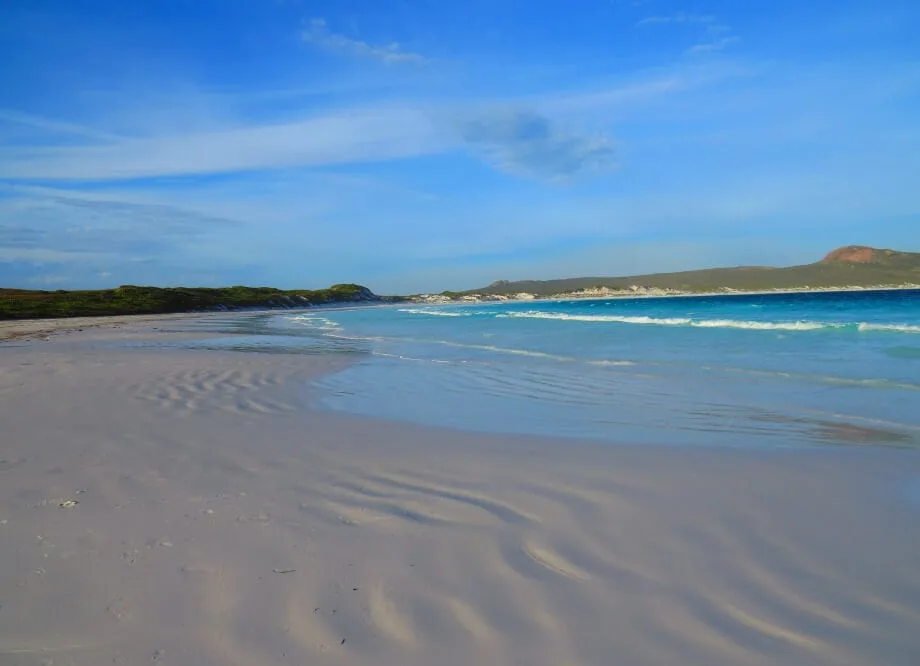 Pure white sand, crystal blue waters and kangaroos chilling out on the beach.
Yes, you have seen these pictures everywhere.
Cape Le Grand National Park is home to many hidden bays, white sandy beaches and great walking tracks.
You must spend some time here to discover its magnificent views and it won't be hard to understand why this beach is rated one of the country's best.
The Best Beach In Australia: Whitehaven Beach, Whitsunday Island, QLD
No surprise here! If you ever visited this beach, you will know what we mean.
It seems that pictures of the beach are on every cover photo of Australian travel magazines and some worldwide ones. Not only was this voted
Coming to Airlie Beach and Whitsundays area you will notice all these travel places and people mentioning its 'silica sand'.

It is like a mixture of sand and snow and arguably one of the best beaches in the world!