If you are looking for the best IEC visa travel insurance from Europe, you are in the right place.
We spent two years on a working holiday visa in Canada from Europe.
We know how difficult it might be to find the best IEC visa cover that suits your needs.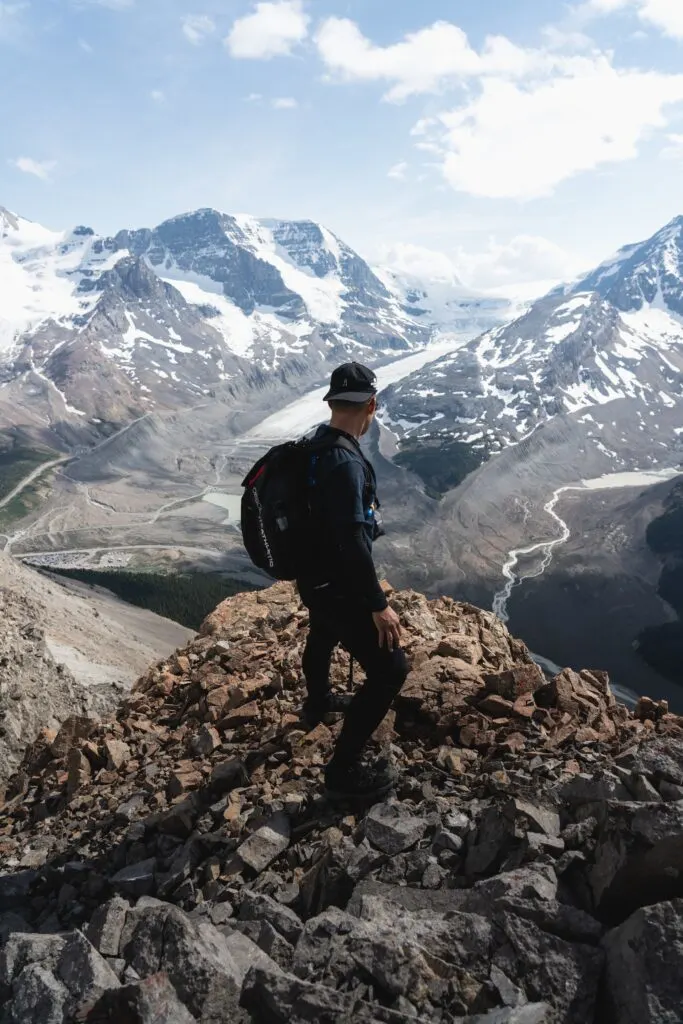 With all the changes happening around the world, it is essential to have the best possible insurance cover that doesn't cost a fortune either.
After lengthy visa processes, paying all the fees, booking flights and most likely shipping some belongings, there's so much you can invest in travel insurance.
We've been there, so we completely understand you.
We travelled to many places around the world, but all the IEC visa requirements got us very stressed.
Well, then, let's get to the point.
As the Canadian government website states, the insurance for an International Experience Canada visa must cover:
medical care;
hospitalization; and
repatriation.
For International Experience Canada, you must have health insurance for the entire time in Canada.
They also recommend buying the insurance only after receiving your port of entry (POE) letter.
Remember that you may be refused entry if you don't have insurance!
If your insurance policy is valid for less time than your expected stay in Canada, you may receive a work permit that expires at the same time as your insurance.
Therefore make sure to buy the best IEC travel insurance for Canada.
Taking part in the IEC program can be by far one of the most amazing experiences you'll have, so don't waste this opportunity.
Thinking beyond the IEC travel insurance requirements, you should also be aware that medical care in Canada can be costly.
Emergency room visits for relatively simple injuries can quickly add up to thousands of dollars.
Saving money on buying IEC travel insurance for Canada can turn out to be an expensive mistake.
We found TrueTraveller to be the best IEC travel insurance for Canada from Europe with all of the above in mind.
Suppose you are looking for two years IEC visa travel insurance for Canada from Ireland, the United Kingdom, Germany, Poland or any other EU country. In that case, True Traveller has the right cover for you.
If you're going to Canada on an IEC Visa, you'll need travel insurance that satisfies the requirements of the Canadian Immigrations authorities, and which you can extend as well if you need to.
True Traveller insurance has many benefits over some other policies, including:
medical and repatriation cover;
cover available for up to 2 years;
you can claim whilst you're still in Canada; no need to wait to return home
you can extend your policy without returning home first;
free home visits allowed;
92 activities covered as standard;
40 optional activities in the Adventure Pack.
Steve and I used TrueTraveller for our two year IEC travel insurance and always recommend them to others.
Coming from Ireland and Poland to Canada was very stressful for us. We were therefore glad to have a proper cover when crossing the border.
Having the 2-year travel insurance for Canada really made our experience stress-free.
We also enjoyed all the activities like snowboarding, knowing we are insured with True Traveller.
Arriving in Canada with no travel insurance can invalidate your IEC Visa.
Local Provincial Insurance is no substitute for international travel insurance. This type of insurance is usually only available to permanent residents of Canada. It also doesn't include medical repatriation.
We found True Traveller the best and cheapest IEC insurance for Canada from Europe.
Hit this link to get a free quote with TrueTraveller.
As always, please double-check up to date visa requirements on the Canadian government website.
Thanks for reading,
Steve and Sabina