Are you moving on a working holiday visa to Canada? How exciting!
The whole process of a working holiday visa in Canada can be a bit overwhelming to many like it was for us.
Therefore we have decided to put this article together for you.
We have spent over a year on a working holiday visa in Canada and loved it.
There are, however, certain things we wish we had known earlier and made our life easier, but we didn't.
Thankfully we know now and are here to share it with you in this post.
Our moving to Canada Ebook is now available. Read some of the reviews and get your copy here.
Are you moving to Canada on IEC soon? Make sure to join our new IEC Canada Visa group here.
1. Working Holiday Visa application process facts.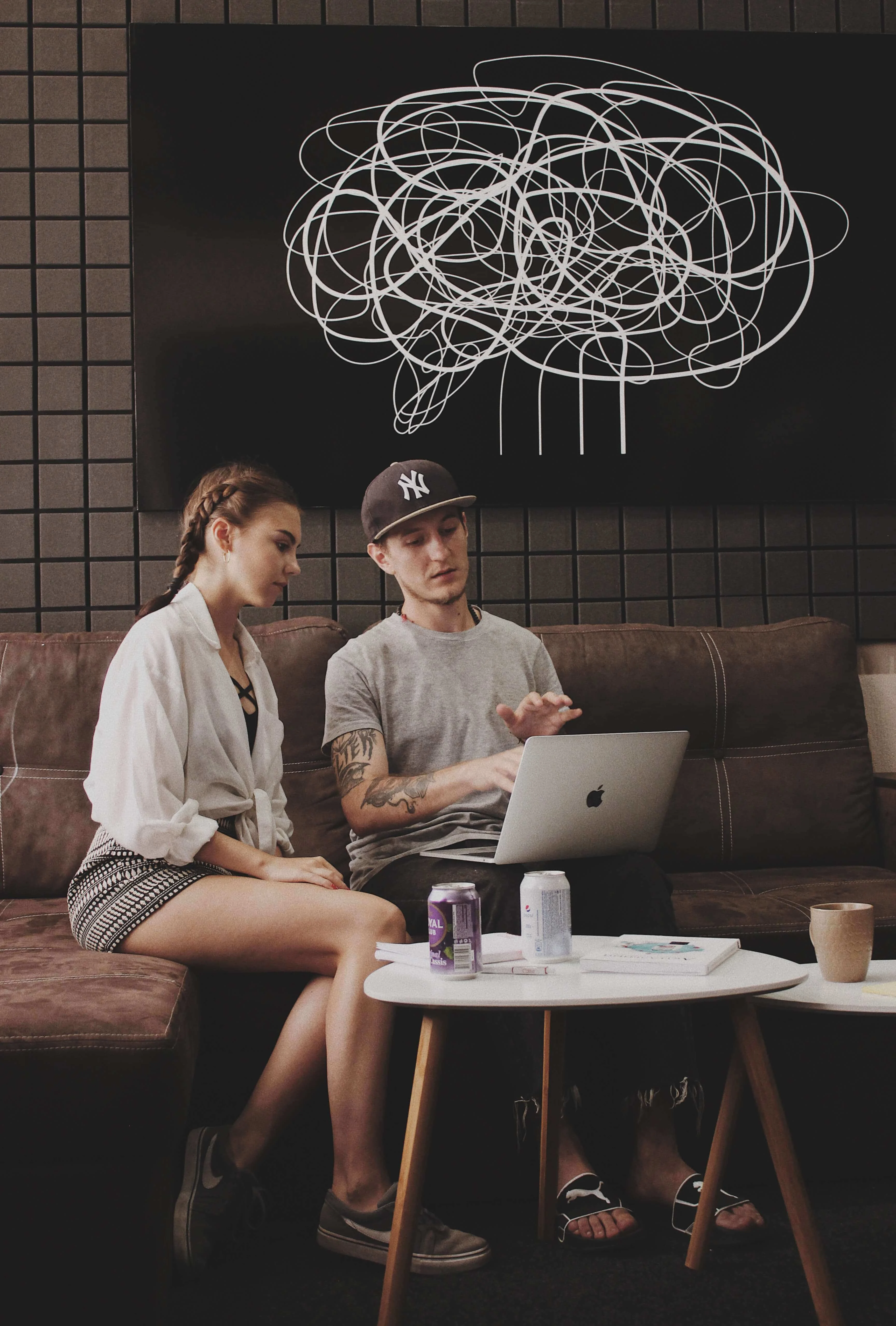 If you are planning to move to Canada, there are several visa options available to you:
We opted for the International Experience Canada program(Working Holiday Visa in Canada), and the process took about three months (but this varies from person to person and country to country).

From when we first applied to the pool, getting selected and submitting all papers to finally being approved.

If you are between 18-30 or 35 years old (depending on a country you are from), you might be eligible to apply.

To find out details, please go to the Government of Canada site here.
Canada gives you open work permit on WHV, and you can stay with one employer for the whole duration of your visa (compared to Australia where we could only work with one employer for six months).
Make sure to print out your POE or save it somewhere for easy access. Trust me people forget passwords all the time.

Your passport has to be valid for the duration of your work permit.

If you have a new passport after you get your visa, don't panic, advise at the immigration office at the time.

If you have a new passport, make sure that your passport number gets updated on your work permit before leaving the desk.

You will also require a new eTA in this case, so apply for it as soon as you have your new passport.
Our tip: Join moving to Canada Facebook groups. We have set up Moving to Vancouver, Moving to Toronto group and IEC Canada Visa (for everyone on working holiday visa in Canada).
We entered Canada in Vancouver, and the entry process couldn't be more straightforward.
After handing in passports and POE, our work permits got issued within minutes some people have said it took them hours to get their working holiday visa in Canada.
We can't stress enough though to have all your required documents at the border in case you do get asked.
2. Got your Canadian visa? Now it's time for preparing and packing.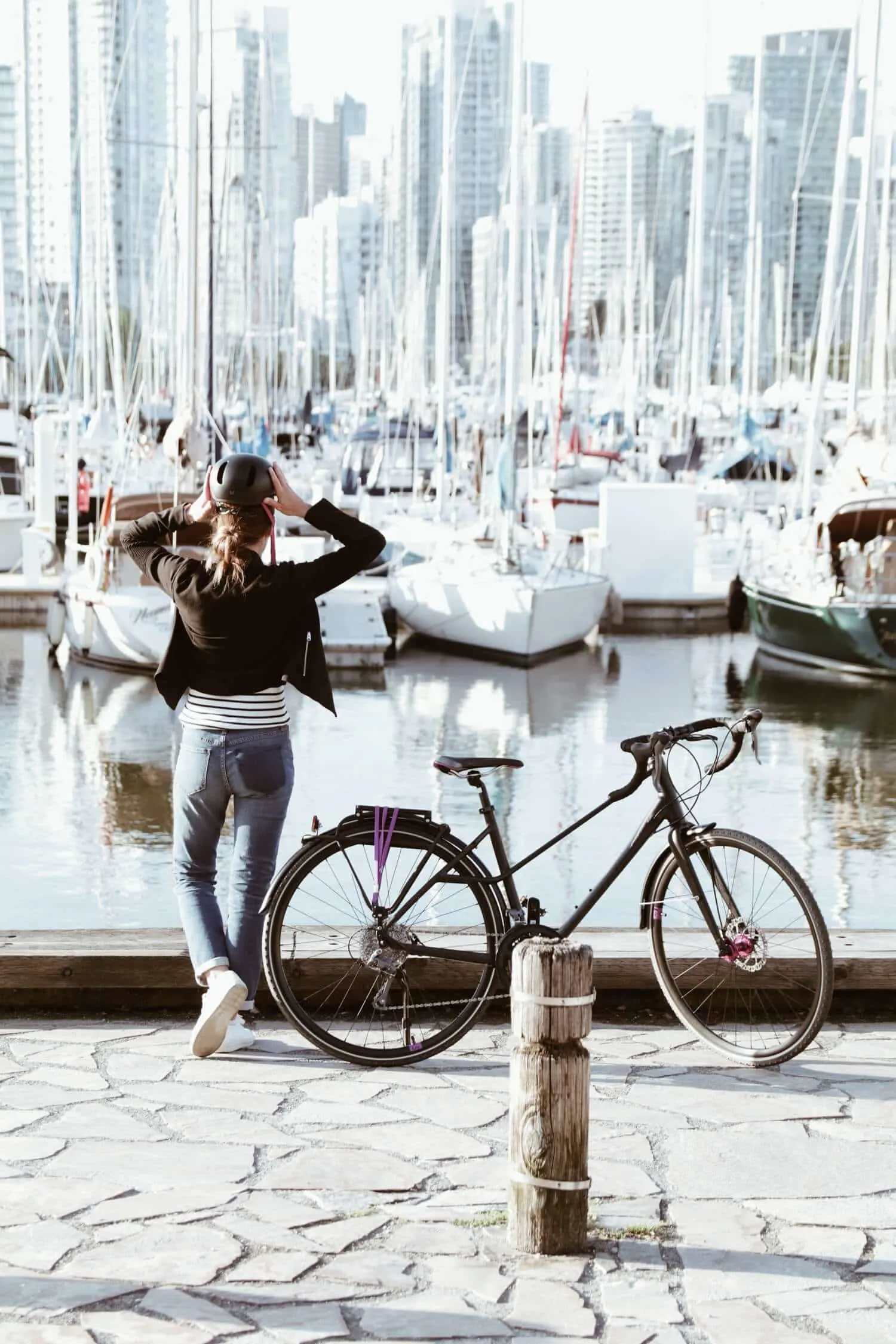 No matter how often we travel, we always make the terrible mistake of overpacking.
Moving to Vancouver wasn't any different. 23 kg luggage allowance and we have used every inch of space in the suitcase.
Big mistake!
You don't realise how quickly you accumulate stuff when you make a move.
Although Canada can be tricky to match your clothing to the weather, do not take too much.
You can easily pick some cheap clothes, shoes, etc. in Winners, Mark's, Thrift shops, etc.
There's honestly plenty of shops to choose from.
Our tip: Bring a power adapter with you and preferably extension cable.
It is just so much easier to plug all units into an extension cable and use one power socket, read our top travel gadgets article here.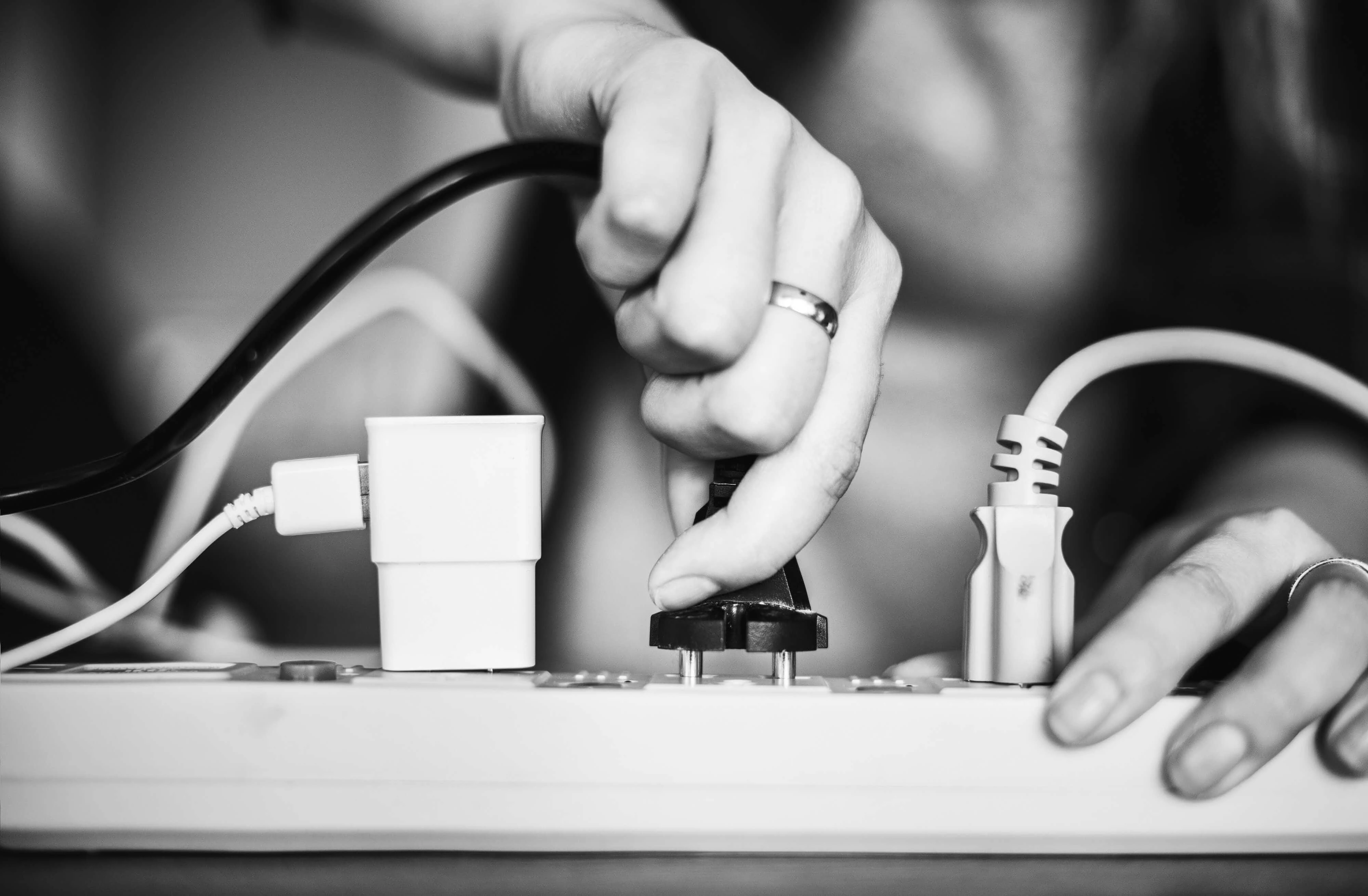 Make sure that all your devices have dual voltage.
Canada's voltage is 120V.
Don't take a hairdryer or hair straightener with you unless you are 100% sure they will work. Voltage adapters don't work with these two either.
If you want to take an extra suitcase, use service like Send My Bag, your shipping to Canada worries are entirely gone with them.
The above link also gives you a 5% discount!
3. Know exactly how much $$$ you need.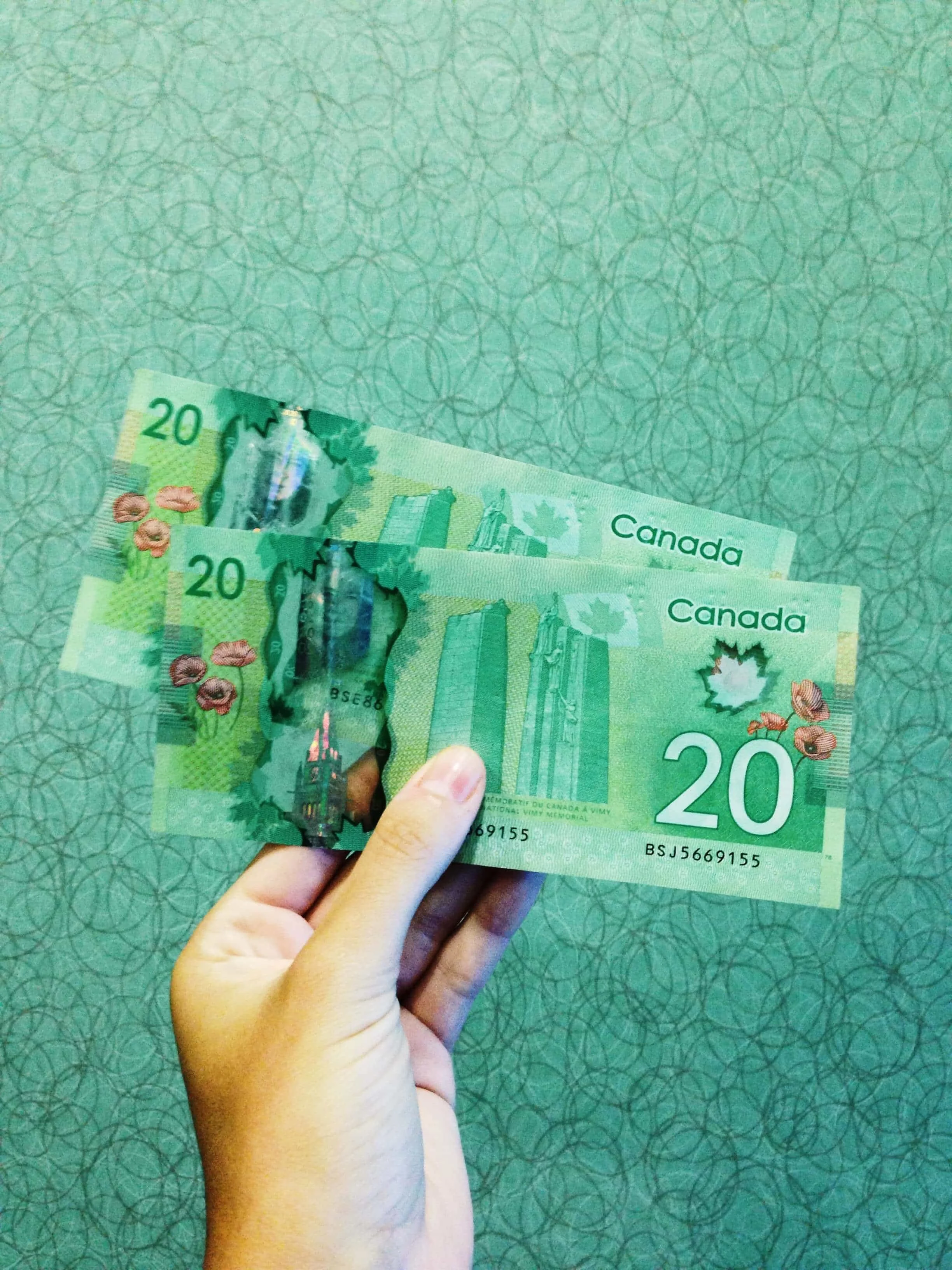 In 2019 the Canadian government requires proof of CAD$2500 to support yourself and an onward/return flight.
If you don't have any outbound flights booked, enough funds would also be ok.
We quickly found out that money in Canada, especially in Vancouver, won't get you far.
In our opinion, the recommended amount is a bare minimum to live here. You do spend a lot more than you can possibly budget for.
If you are arriving in Vancouver, keep in mind that everything is expensive here and money doesn't get you as far as they would elsewhere. You will realise that quickly after a week or two in Vancouver!
Here are our 20 realisations that happen shortly after you move to Vancouver.
Our tip: As soon as you land, try and open a bank account (it is usually straightforward to get it set up).
We cover the best banking options in our 'best bank in Canada' guide so make sure to read it before making a decision.
Then transfer your money to the account as ATM+bank fees will kill you.
If you are unsure how to get the process started, read our 6 Essential Things You Can Do On Day 1.
We have used them for years now, and they saved us a small fortune on bank/exchange fees!
Sign up here and reserve five free transfers with them.
Our Money Transfer Guide covers everything we learnt about sending money to Canada from abroad.
If you don't have an onward flight for various reasons, you might still be asked to provide one.
However, if you are coming from the UK or Ireland and managed to get a two-year visa, you should be okay.
4. Get appropriate travel insurance for your working holiday visa in Canada!
We recommend TrueTraveller and WorldNomads, you can signing up with Worldnomads here.
If you are moving from Australia, then Fast Cover insurance has the best coverage for IEC Canada. Whether you are planning to hit the slopes or just want to explore the country, Fast Cover can cover you for the two years required by the IEC.
Canadian Government requires proof of health insurance covering you for the entire duration of your work permit.
If your insurance is for any shorter time than your permit, your visa might be cut short to the date your insurance is valid for.
Keep in mind that your health insurance must cover medical care, hospitalisation and repatriation.
There is plenty of insurance companies out there depending on the passport you are holding.
For me, finding insurance wasn't easy at all.
As a holder of dual citizenship and regularly travelling many companies just wouldn't cover me.
Some companies didn't cover me for the care required by Canadian Gov, and others had strange rules.
If you are browsing for insurance, don't just go for the cheapest option as your cover might not be suitable for you.
I found that some insurance companies although covered you for a year they had a hidden rule that the maximum duration outside your home country was 30 consecutive days.
(The rep never said this though as usually they are also clueless).
Other insurances didn't let you return home at all!
Please take the time and read your coverage before you pay for anything!
Although I paid a lot for my first-year insurance, it didn't cover me for winter sports which I had no idea. How bad is that!? No snowboarding for me 🙁
Steve, on the other hand, snowboarded every weekend!
Our tip: By far the best insurance companies we have found are TrueTraveller (most affordable) Fast Cover and World Nomads. True Traveller and World Nomads can cover you even if you are already on the move!
I had hesitated for a long time before I went with them, but it is worth it.
Imagine getting a hospital bill ruining your entire experience? World Nomads take care of everything, and the service is simply fantastic.
If you are coming from Ireland, the UK, Germany, etc go with TrueTraveller and get covered for two years. Just live Steve did.
Fast Cover is excellent if you are coming from Australia, just like World Nomads it has many inclusions to make your IEC Canada visa stressfree.
5. Finally, you have arrived and now what?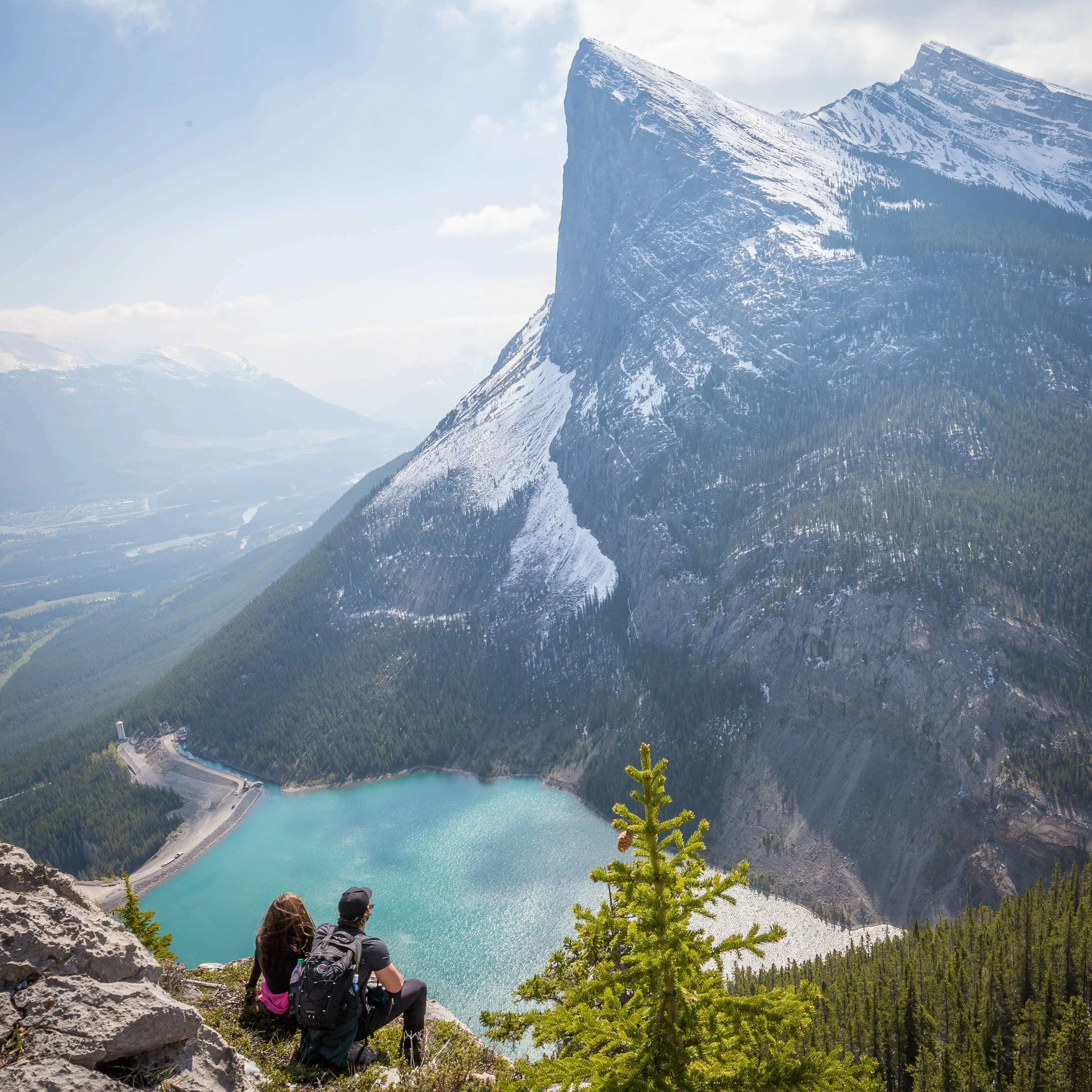 What to do when you arrive on your working holiday visa in Canada?
It takes less than a day to get a bank account, social insurance number, or SIM card.

It isn't as easy with accommodation though.

No matter what city you are relocating to, get a place in advance.

We have booked six weeks of accommodation in Vancouver as soon as we got our flights.

If you haven't signed up with Airbnb yet, you can do it here and receive up to $76 discount off your first stay. Or read our Airbnb tips here.

It can be hard to find something depending on your budget and the time of the year.
Our tip: Check out this moving to Canada article If you feel confused and not sure where to start.
Also when messaging Airbnb's, always ask for a discount, if you don't – you'll never know.
We also recommend to book for a week, two or even longer as there is a chance of a bigger discount then.
Hotels are not cheap in Vancouver you are talking minimum CAD$100 a night!
But if you are looking for something, then Booking.com is our go-to. You could always book something for a couple of nights and try to find accommodation.
Hostelworld has a decent selection of hostels.
6. Finding long-term accommodation can be a nightmare.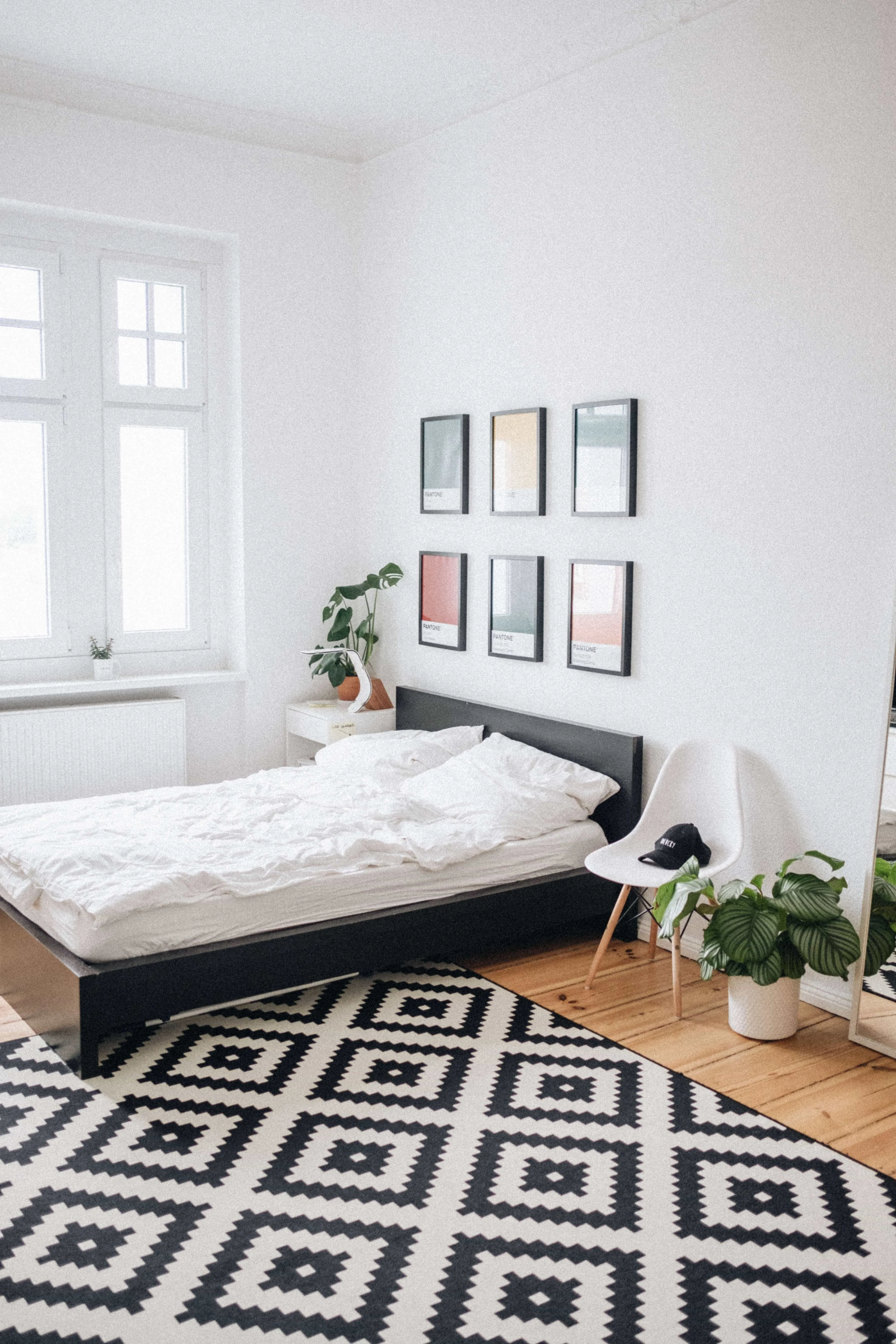 Once you are a bit settled, you might want to begin the house hunt.
Vancouver rental starts on the 1st or 15th of each month, so typically all listings appear in the middle of the month.

Craigslist was where we found our place, but be careful as there is plenty of scams out there.

All places usually require month's rent upfront plus a deposit.

The deposit is typically half the rent, but sometimes you might be asked for deposit equalling full month's rent, just like what we paid.

If you haven't used Airbnb yet if you sign up with our link you get up to CAD$76 towards your first stay. Sign up here or read our guide on saving tips for your first Airbnb.
Our tip: If you are in B.C. you might want to check out this link to learn about rental deposits and fees.
Walk around your desired neighbourhood as some places just put up availability in the windows.
And again join groups for people alike looking for a place.
7. Long-term accommodation facts in Canada.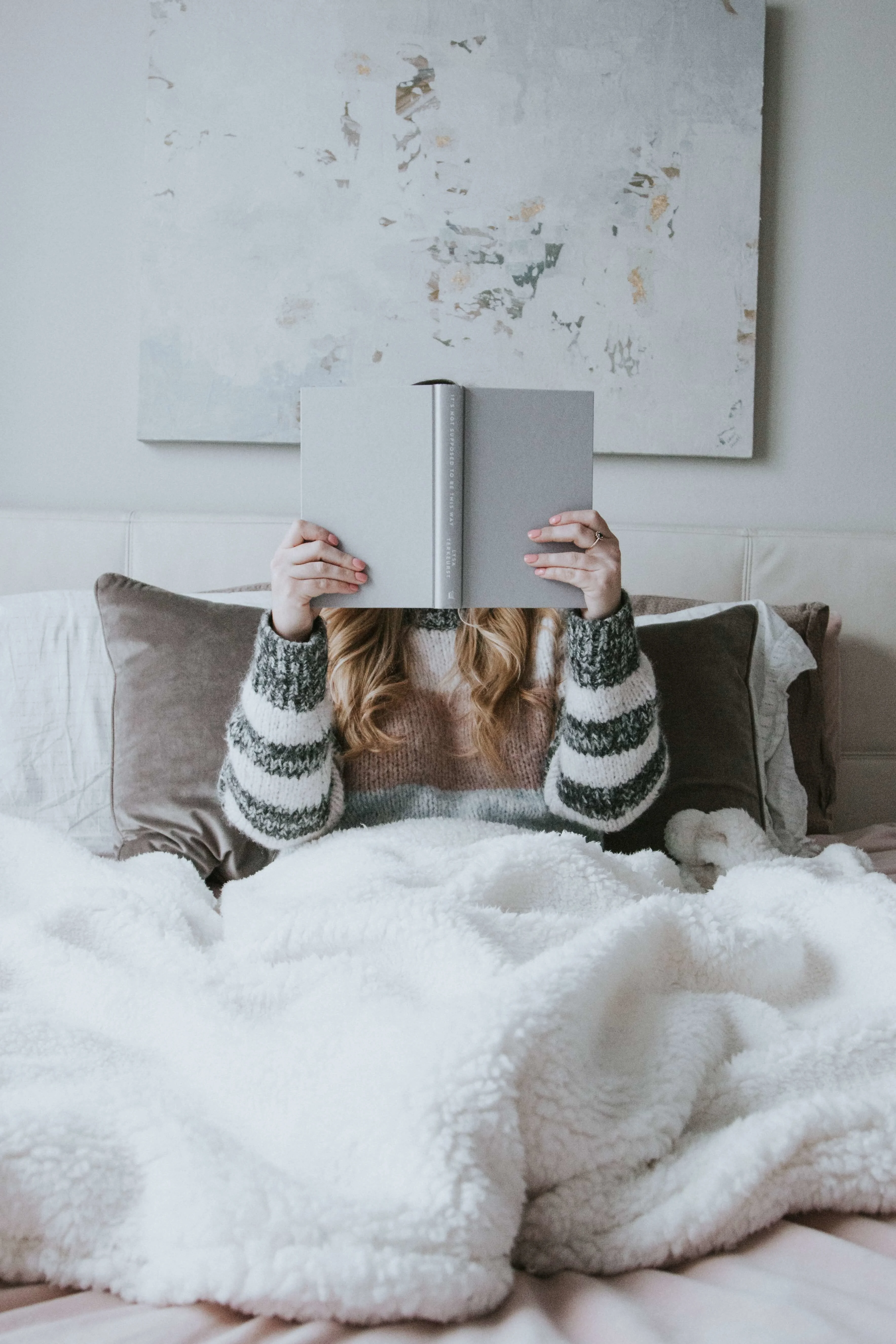 As you already know a lot from the previous point, we did not mention that most places come unfurnished.

If you are planning to settle for a while, all great, you can either furnish it with Ikea or just get second-hand stuff.

People are always moving on, so it is not that hard to furnish your place for a reasonable price.
Although it might be rare, there are fully equipped places with bills all in; you just need the patience to look for them.
These type of places will also be that more expensive.
8. What should you consider before getting SIM card?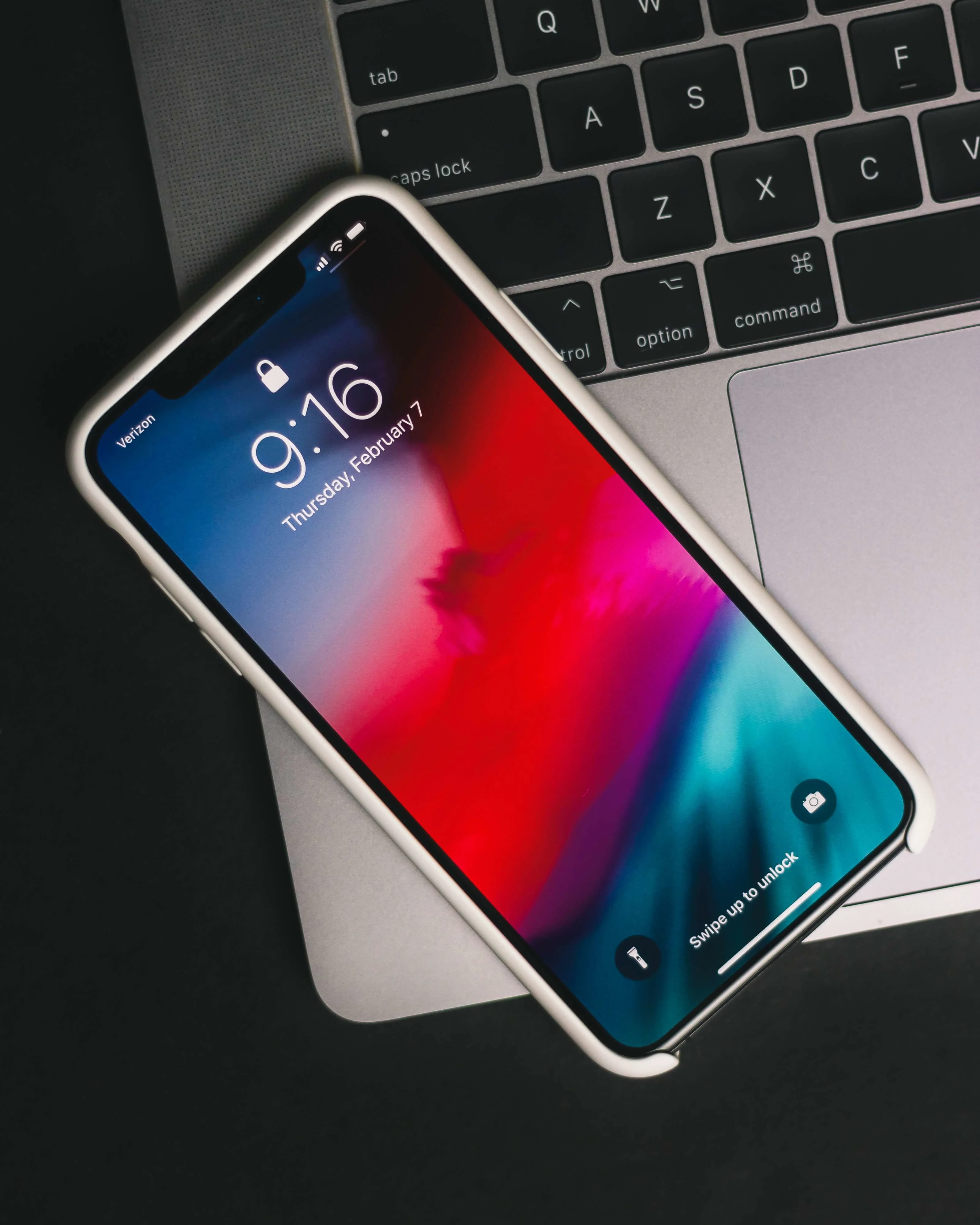 There are several options when it comes to obtaining a SIM card.
Each state has different rules and once you leave for example B.C. you are usually on roaming.

You can't just walk into a phone shop on a working holiday visa in Canada and get a sim card they need your work permit, ids and usually some sort of proof of address.

During our travels around Canada, we discovered that Rogers has the best network (expensive though).

You can get a contract, rolling contract or pre-paid SIM – up to you.

No matter which option you go with, you will usually end up with a terrible data plan (compared to the unlimited data plans we had in Ireland and Australia).

Most places give you one to two GB's a month with any given plan.

Thankfully there are many MANY Starbucks shops if you are stuck for wifi 🙂
Our tip: If you are planning to work and then travel as we did, go with prepaid data with Rogers. These guys have excellent coverage.
We spent $45 + $10 for SIM card and got three gigs of the internet (but plans vary from state to state).
If you are bringing your phone, make sure it is unlocked.
Keep it in mind that some mobile networks aren't compatible with certain phones.
For example, my iPhone 5c does not work on Freedom mobile (true, it is an ancient phone).
9. Open a bank account as soon as you can on your working holiday visa in Canada.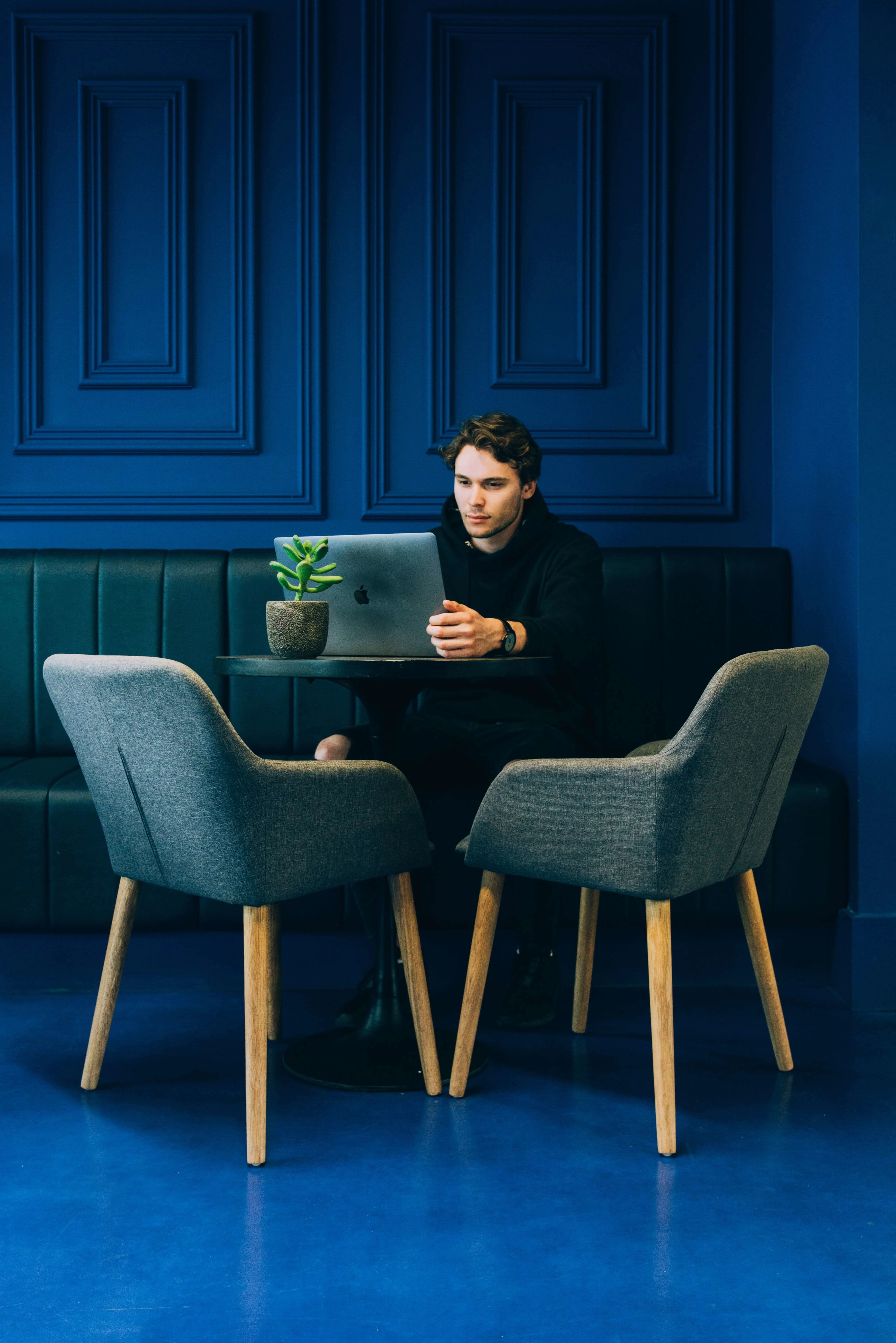 It can take as little as 30 min or 24 hrs to open a bank account (depending on how busy the bank is and if you need to schedule an appointment).
First, we went with TD but after a few months switched to CIBC.
The main differences are the services and fees involved with having your bank account.

Check out a few branches for the best deals before you decide.

We went with CIBC simply because they had an offer of no monthly fees for a year and gave me a $500 credit card very easily.
Our tip: Apply for a credit card as soon as you can. Scotiabank does an unsecured credit card and you can apply online here.
Although you might hate this idea. We found out that most hotels, car rental companies, even chiropractors or dentists won't accept you without a credit card!
You can still get by on a working holiday visa in Canada, but we can't tell you how many times we have needed a credit card in Canada.
Imagine checking into a hotel after a long flight and being refused a stay just because you have no credit card and they can't pre-authorise your stay.
And they literally can refuse your stay.
If you plan to stay in Canada, you might be looking to get a loan/mortgage sometime in the future, and no bank will give you one unless you have a credit history.
My Irish card worked as a credit and in some cases was able to use it. But other times it didn't work.
10. Transfer your money the cheapest way.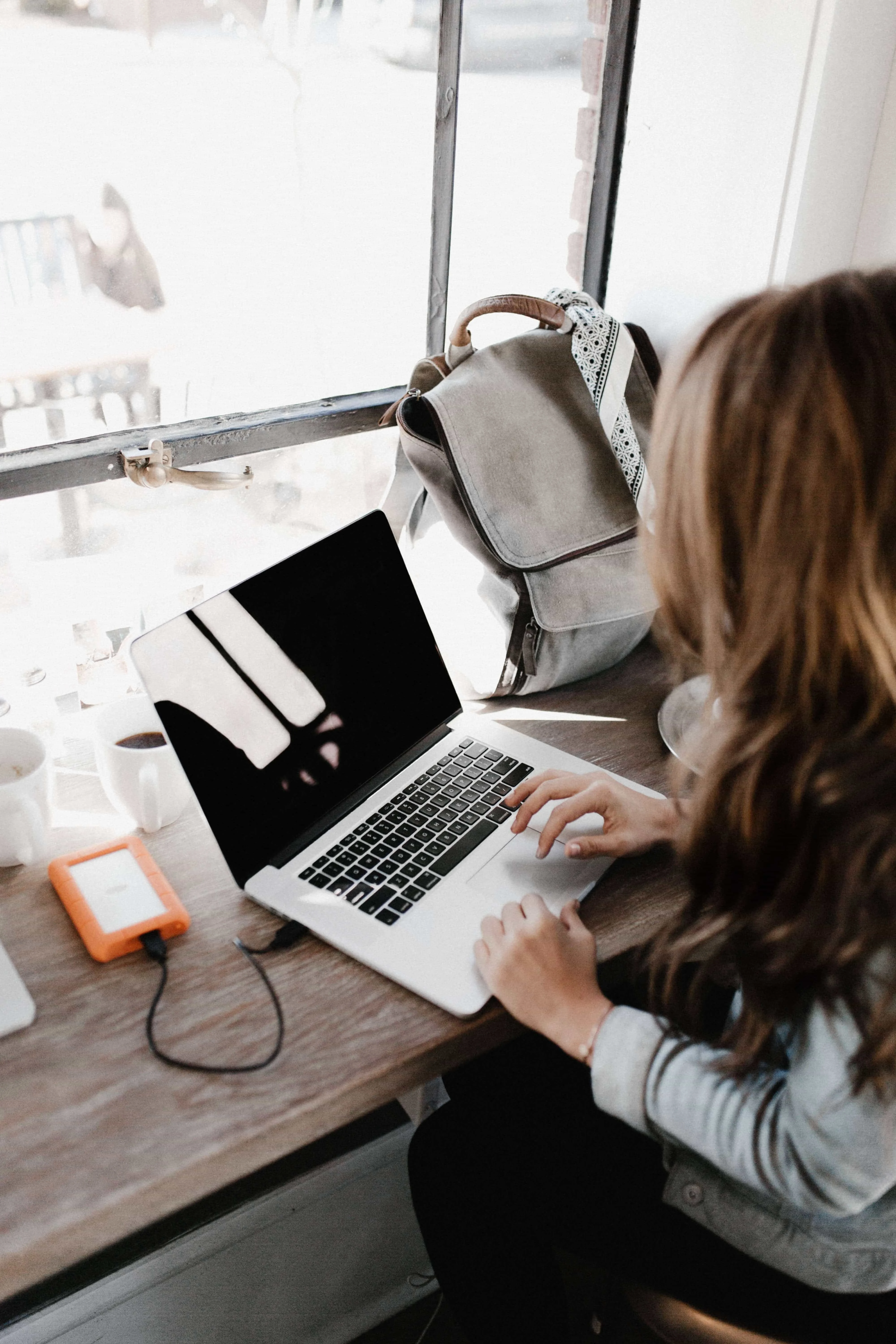 Don't make the same mistake so many people make on a working holiday visa in Canada.
Once you have set up your account and got a shiny new card.
You are ready to start your working holiday visa in Canada.
But are you?
Probably not, as your account has no $$$.
We thankfully didn't make the same mistake as we did when we moved to Australia and transferred our money with a reputable money transfer company.
I know we are mentioning it again, but you will pay 5-6+% on fees by using a bank account VS Currency Fair who take less than 0.25%!
If you are wondering if Currency Fair is your best option you can find out more details here and get your first ten transfers free by signing up with this link
Need to send larger amounts to Canada($5K+)? – we would recommend OFX they give you a dedicated broker and don't take much more than CurrencyFair on the exchange rate.
But on the plus side, they can advise you on the best time to send it and give you a much more personal touch.
We also have free transfer for life if you sign up with this link.
Great company and great support.
Moving to Canada from Australia? Read our 'Cheapest way to transfer money from Australia to Canada' guide.
Our tip: Instead of having to transfer money every so often, we just did a bulk transfer and didn't have to worry about having enough for the upcoming weeks.
11. You will need a Social Insurance Number(SIN).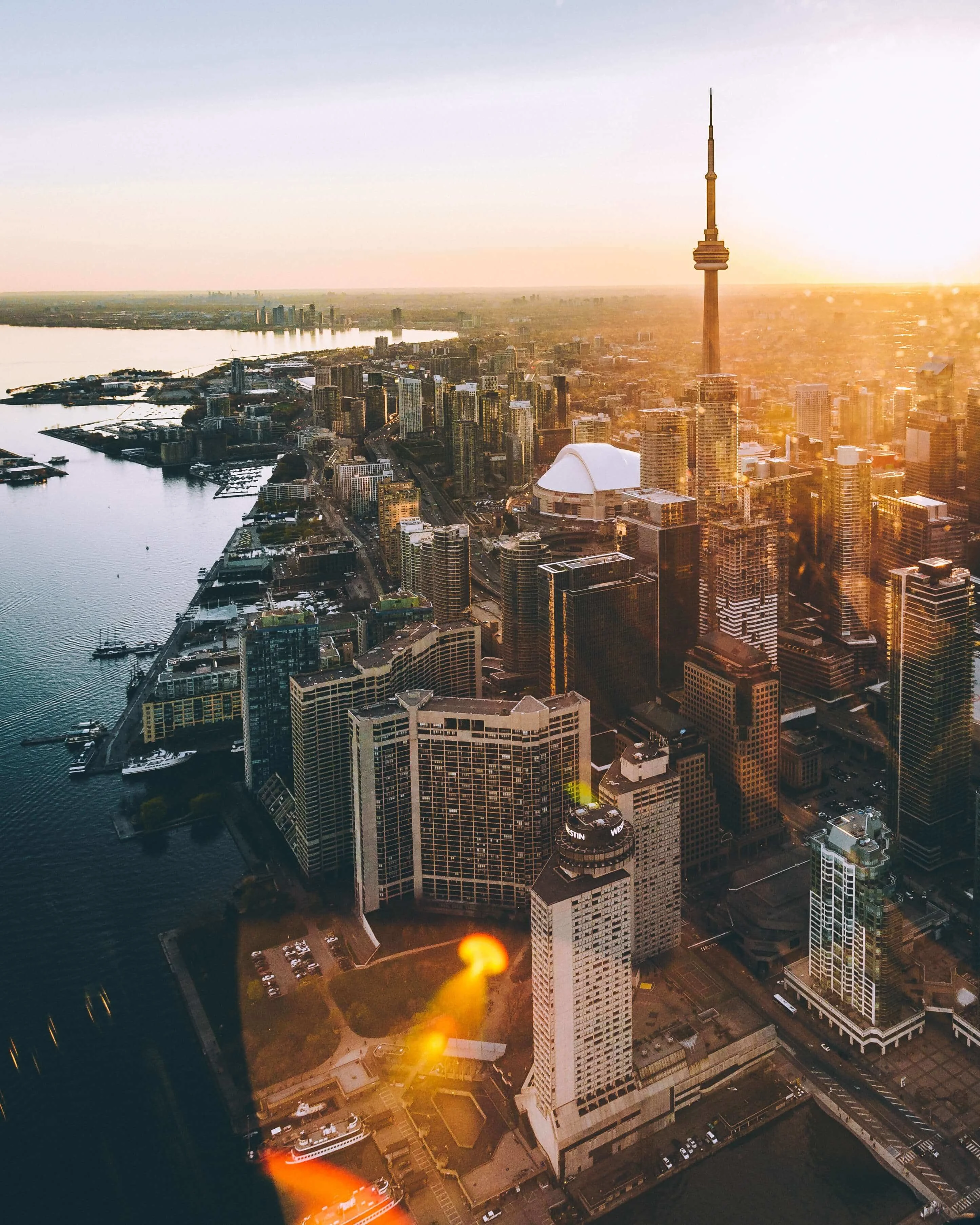 It is easy, obtain this nine-digit number at any Service Canada office.

You will be asked to provide a few documents such as your passport, work permit and address.

It's an easy process that won't take much of your time (depending on how many people are in front of you of course).

The SIN number is valid for the duration of your work permit, but it can get easily extended if your circumstances change.

If you want to work at all while on your working holiday in Canada, you will need a SIN Number.
Our tip: Don't wait with getting it as your employer will need it from you as soon as you start work.
To find the Service Canada office near you go here.
12. Find your dream job quickly.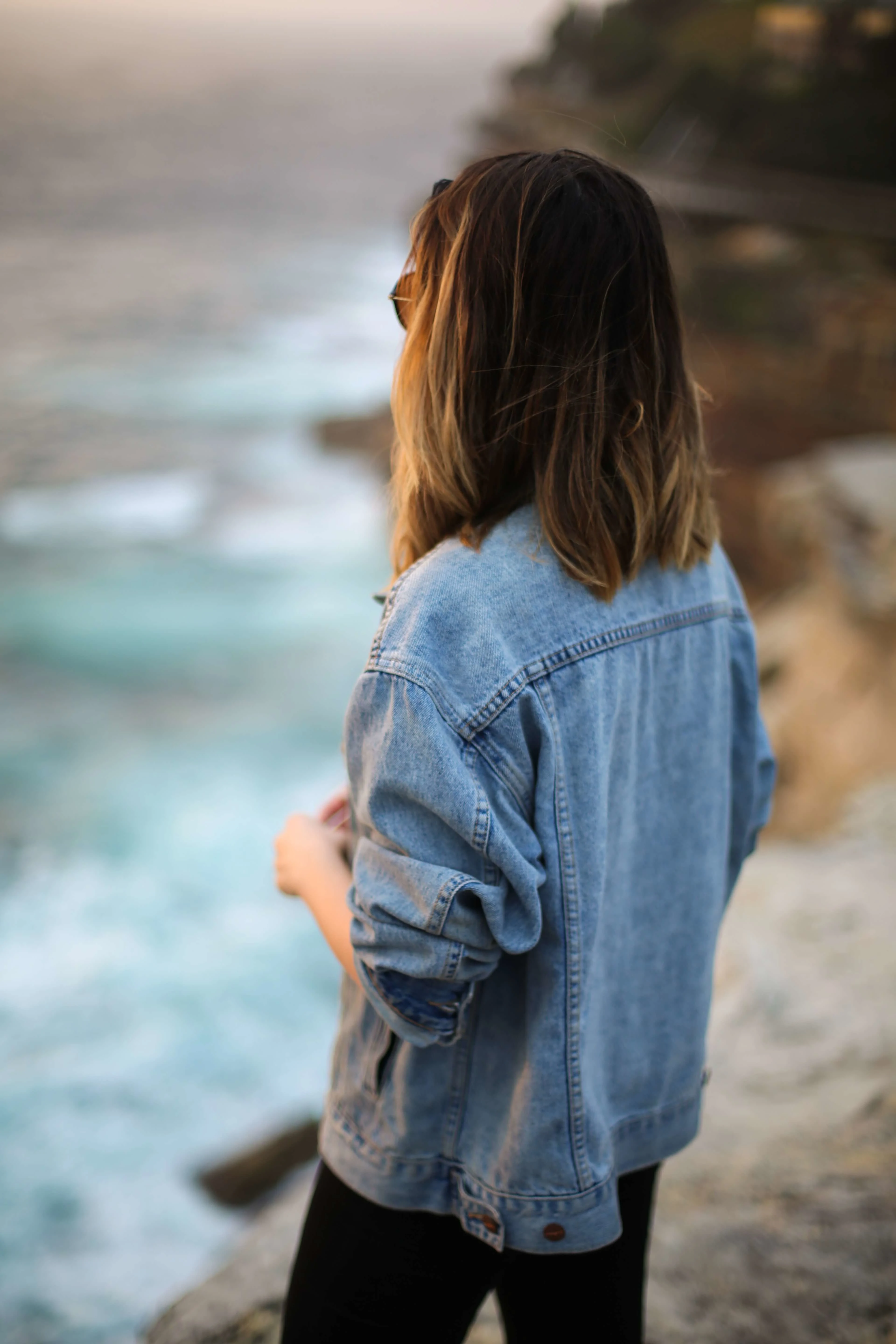 Ok, this point might be a bit vague as everyone has different skills, experience and education.
Getting 'A' job shouldn't be hard if you are open-minded and looking for anything at first.
There is plenty of employment opportunities across the country.
Vancouver in our case has been very good to us and getting a job couldn't be easier.
Indeed, Craigslist or Canada jobs have new job listings every day.
It can be easy on a working holiday visa in Canada just to stay in a comfortable job and stop looking. But we urge you to keep following your passion and find something you love.
Either way, it will help you get more settled on your working holiday visa in Canada.
Our Tip: When browsing for your dream job, don't forget to check out social media and update your LinkedIn profile.
13. What to do if you are planning to travel around Canada?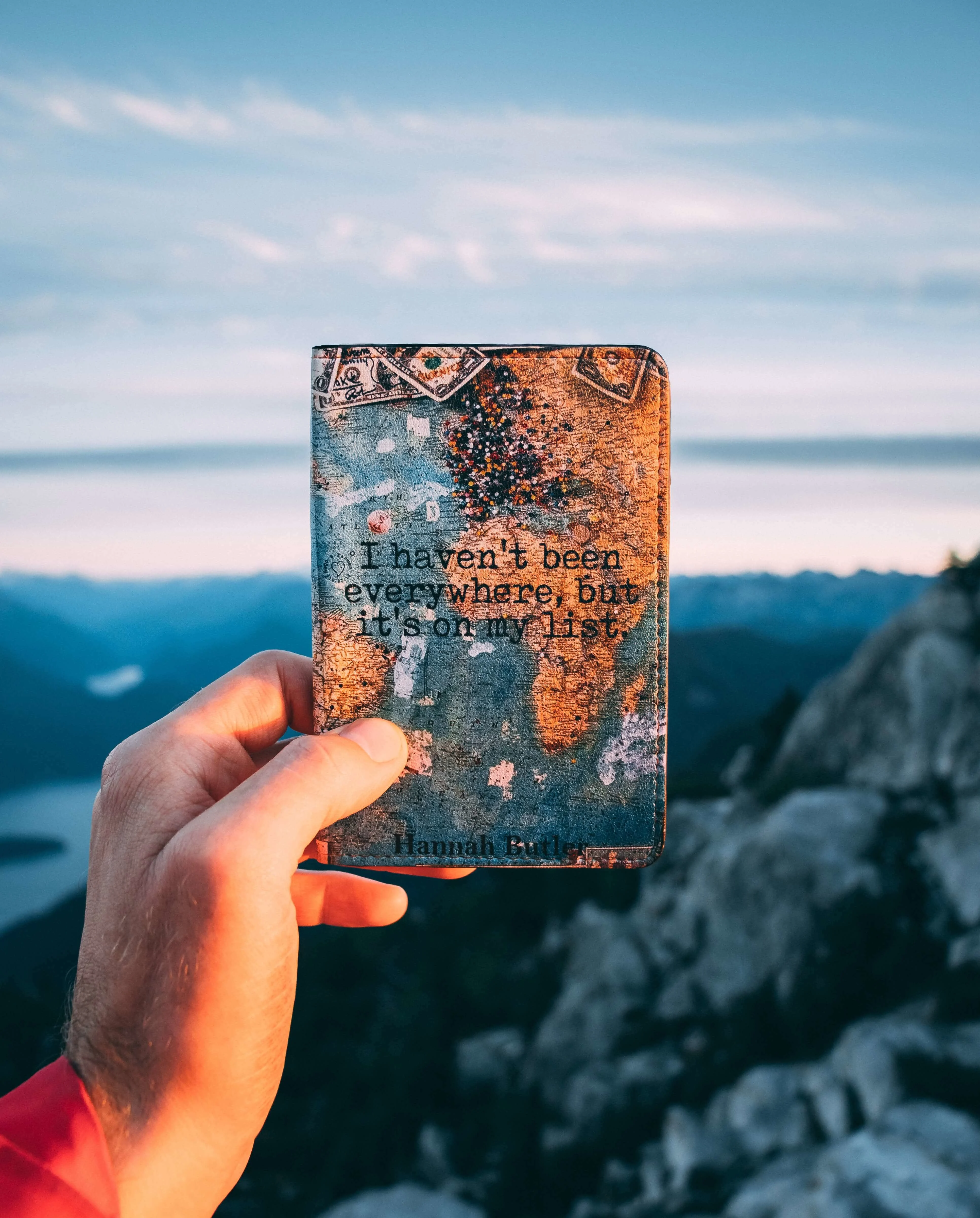 Canada is beautiful, and there is so much to see here.
If you are looking to make the most of your working holiday visa in Canada, you will probably move a lot.
In our case, we settled in Vancouver for the year, but still took weekend trips whenever we could.
We usually just did a car rental and took a ferry to Vancouver Island, Sunshine Coast, etc.
Greyhound buses or trains are however much cheaper if you are on a budget.
We have just finished an epic road trip from Vancouver to Yellowknife. We cover everything we did on our trip here.
14. What to do with your driver's licence on a working holiday visa in Canada.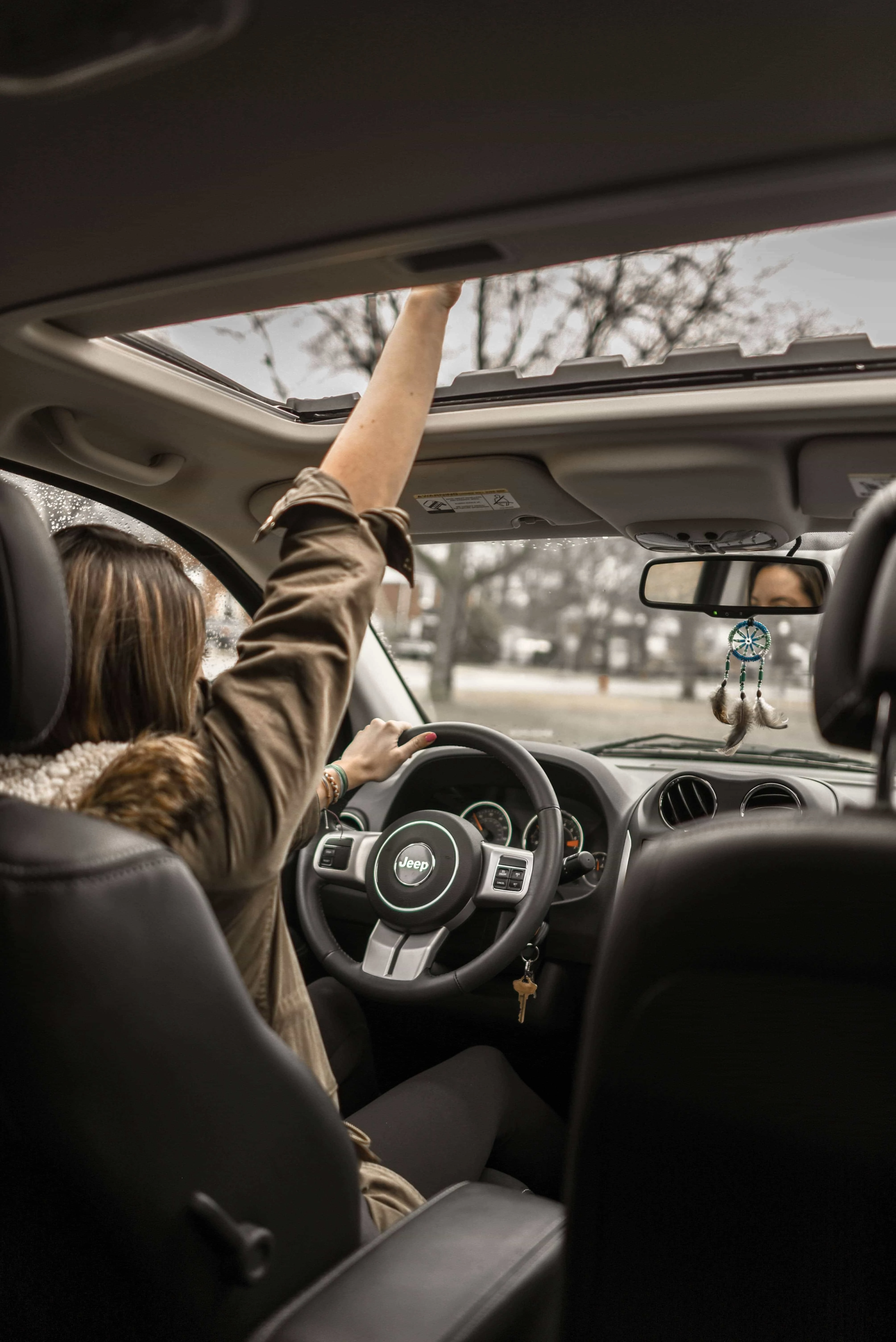 If you have a drivers licence, you should be able to drive around Canada for a short period.

Depending on the province and state you are planning to be in, different rules may apply.

In British Columbia for example, you have 90 days to switch your valid licence to B.C. driver's license.

Your licence and driving record must show at least two years of driving experience.

If your driver's licence is in a foreign language, you might need to translate it, just like I did.
All info and how to apply can be found here.
To learn more about driving in different parts of Canada with your licence, please visit the CIC website here.
It's straightforward to convert and Irish driving license to Canadian.
You just hand over your license, and they send you out a fresh Canadian one in about two weeks.
Keep in mind that your Irish one is gone forever(well unless you go home and switch it back).
15. Everyone needs to do their taxes on a working holiday visa in Canada.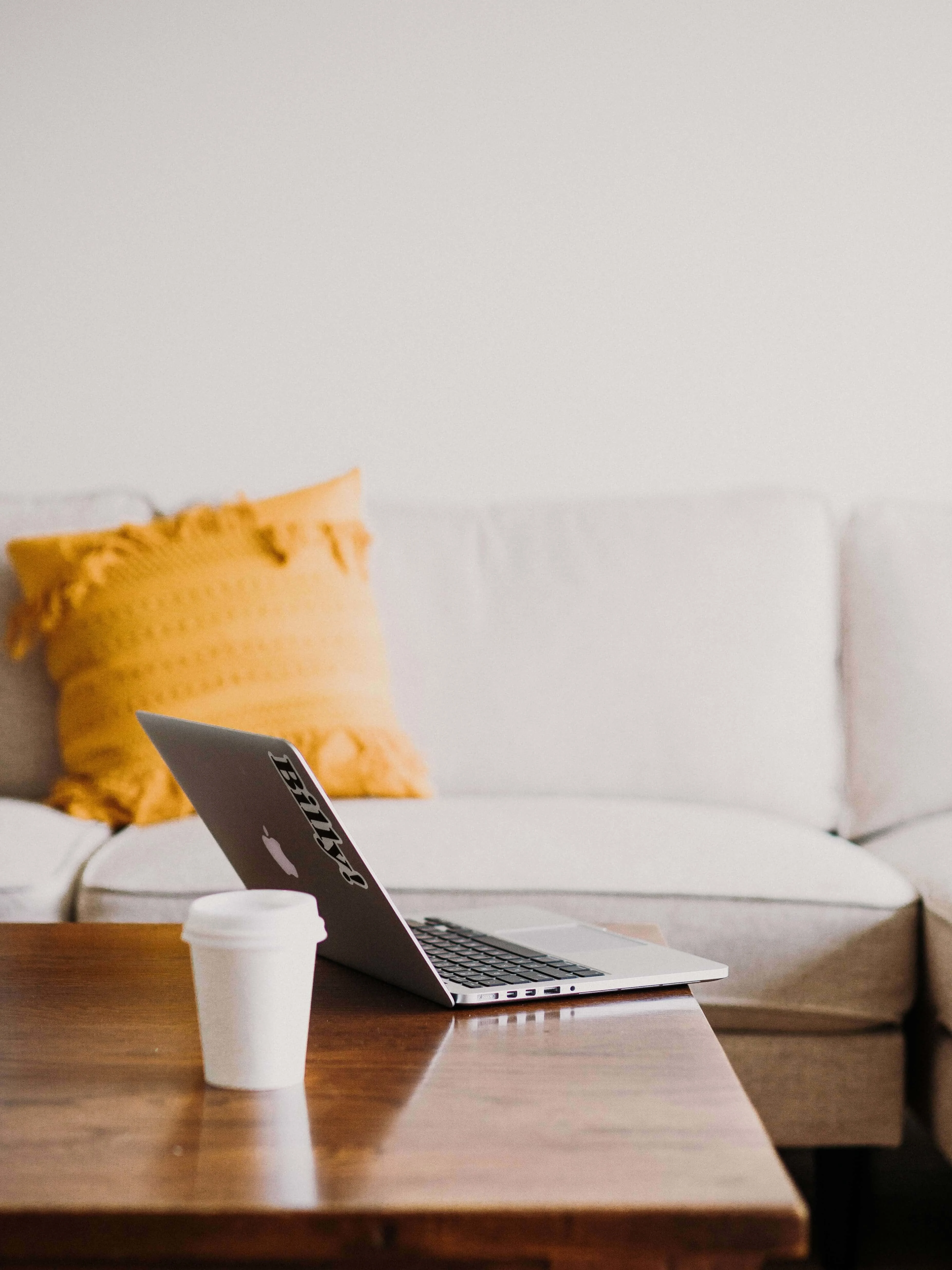 In Canada, unlike some other countries, you need to submit your own taxes.
Tax year here runs from 1st of the year to the 31st of December.
From there, your employer will shortly give you your T-4 form with all your income/tax info.

You must submit your tax return by April 30, and there are few options to do so.

1st option(and cheapest) is to do your tax return yourself. It is a pretty simple process, and you can find all the necessary info via the Canada Revenue Agency site.
2nd option is TurboTax, H&R Block or Taxback.com. Again you fill and submit the forms yourself. This option might involve a fee depending on what your claim requires.
The 3rd option is to go through a local registered tax consultant. Again you will need to pay a fee for this service.

If your return is simple and involves 1-2 employers you worked for throughout the year, it might be pointless.

If you are super confused and lazy, this might be your best bet.

Keep in mind that if you are submitting your claim for the first time, you will have to print the forms and mail them out.
Your working holiday visa in Canada will be an unforgettable experience.
If you are planning to stay in Canada after your Working Holiday Visa expires, make sure to read 'How to stay in Canada after IEC'.
We hope that our guide helped you and made things clearer for your working holiday visa in Canada(AKA IEC, work permit).
Whether you are stopping in Toronto or Vancouver embrace it and enjoy the experience.
We know that there is a lot to take in and the entire 'before getting here' process is stressful enough. Not mentioning what to do after you get here.
If you are travelling on your own, join some groups before you get on the plane, so you already have a few friends to meet once you are here.
We would love to hear your thoughts and comments on your experience, so please feel free to comment and share.
If you are on Pinterest be sure to pin the image below to any of your moving to Canada boards: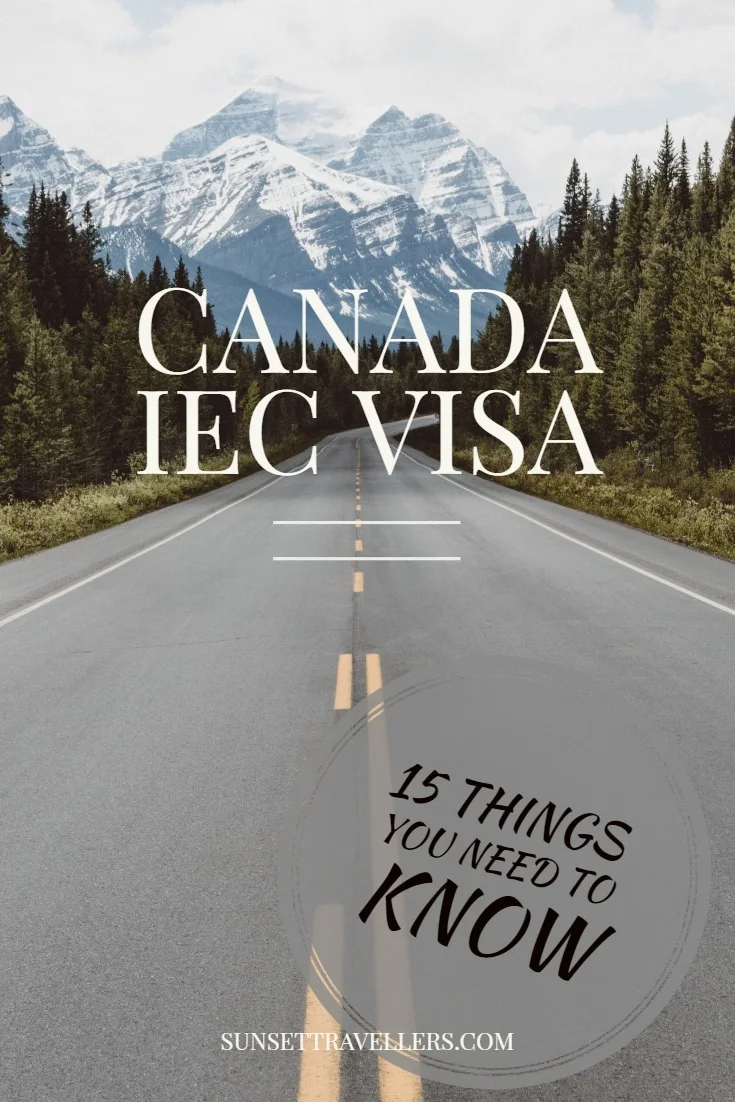 We appreciate every action you take, and we hope your working holiday visa in Canada experience will be unforgettable.
Other useful links for your working holiday visa in Canada trip:
Airbnb – We love Airbnb and use it everywhere you travel! If you are new to Airbnb follow the link for up to $76 discount of your first stay.
Booking.com – Perfect alternative to Airbnb when you need a short place to stay.
Hostelworld – If you need a cheap place to stay where you can meet other travellers, Hostelworld is the best.
Scotiabank unsecured credit card – You will need a credit card in Canada! Scotiabank have a great one specifically for travel.
CurrencyFair – Our favourite money transfer company. They are 8x cheaper than banks. Follow the link for 10 free transfers with CurrencyFair.
OFX – Another great money transfer company for larger transfers. We use them for large lump sums. Follow the link for free transfers for life over 1k.
WorldNomads, FastCover and TrueTraveller – The best travel insurance companies on the market! We personally used them both and can highly recommend them.
Taxback.com – Every time we have to do our taxes or claim Superannuation we use these guys.
Sendmybag – Best company to ship your excess luggage to and from Australia. Follow our link for 5% discount of your shipment.
Safe travels and good luck with your working holiday visa in Canada!
Before we let you go, make sure to check us out on Facebook, Instagram for updates on our travels.
P.S Don't forget to pick up your moving to Canada ebook here.