When we first moved from Australia to Canada on the IEC working holiday visa, one of the first things we needed to do was find the cheapest way to transfer money from Australia to Canada.
After spending our first day in Vancouver, we had set up our new shiny CIBC bank account and had to do a money transfer from our Australian Commbank account.
Luckily for us, we had already made a bunch of international money transfers and were well experienced in this field!
We wanted to write this short article with some essential tips on the cheapest way to transfer money from Australia to Canada.
Plus explain to you why it is the cheapest way!
Okay with that out the way here is why you do not want to use your bank to transfer money from Australia to Canada.
Australian banks are one of the worst for hidden exchange fees. Commbank is no angel either(sorry Commbank but it's true)
They will typically charge you a sending or receiving fee – Anywhere from AU$15 – $25+ depending on how much you send.
That wouldn't be so bad except for the fact that they take anywhere from 4 – 6% on the exchange rate!!!
Before you role, your eyes and say "Ah sure it is only 4% who cares."
That equates to about an extra AU$160 on an AU$5000 transfer to Canada(seen on Currencyfair's calculator here)
So you are paying around an extra AU$200 for zero additional benefits. Literally ZERO.
Keep in mind we are a couple so we would both have to transfer money from Australia to Canda.
Okay… okay you guys obviously have a solution what is it?!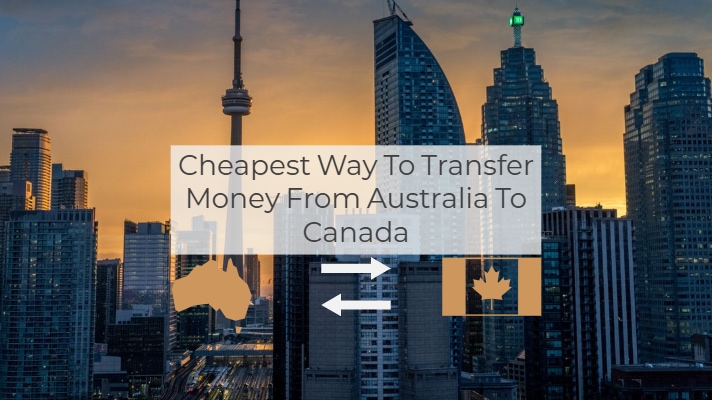 There are three companies that we have personally used and to be honest, they all are great.
Some are better than others and deal with larger transfers but all in all, these will save you a fortune in bank fees.
These are by far the cheapest ways to transfer money from Australia to Canda:
Currencyfair – Our recommended way to transfer money from Australia to Canada: We used these guys when we first moved to Australia, and they have been our go to.
What makes them great is they have a fixed transfer fee of only €3. Meaning no matter how much you transfer you only pay €3!
Additionally, they only take around 0.25% on the exchange(vs 4 – 6% with the banks!).
Register here you will also get your first five transfers for free. We do get a small commission but at no additional cost to you! In fact, you get extra savings.
Transferwise – Probably even more popular than Currencyfair at this stage. They are amazing! Often their rates are more competitive than Currencyfair, so we do check both before we do a transfer.
The main downside is they have a variable transfer fee.
So the more you send, the more you pay in fees! An AU$5000 transfer will cost you around $30 in fees compared to €3 with Currencyfair.
See this article on Currencyfair Vs Transferwise.
But still, we still use it as a backup and compare what we will get. Register here or compare their calculator.
OFX – Our go to for large transfers!
OFX have been great! They are so good to deal with.
Sometimes when you are sending large sums of money abroad, you really want to just speak to someone or get some professional advice.
This is where Currencyfair and Transferwise are more automated.
OFX do small transfers as well but if it is anything over $5k we normally give them a shout to see what kind of rate they can do for us.
Plus we secured free transfers for life over $1000 if you register with this link(yes for life!)
The downside of not using your bank to transfer money from Australia to Canada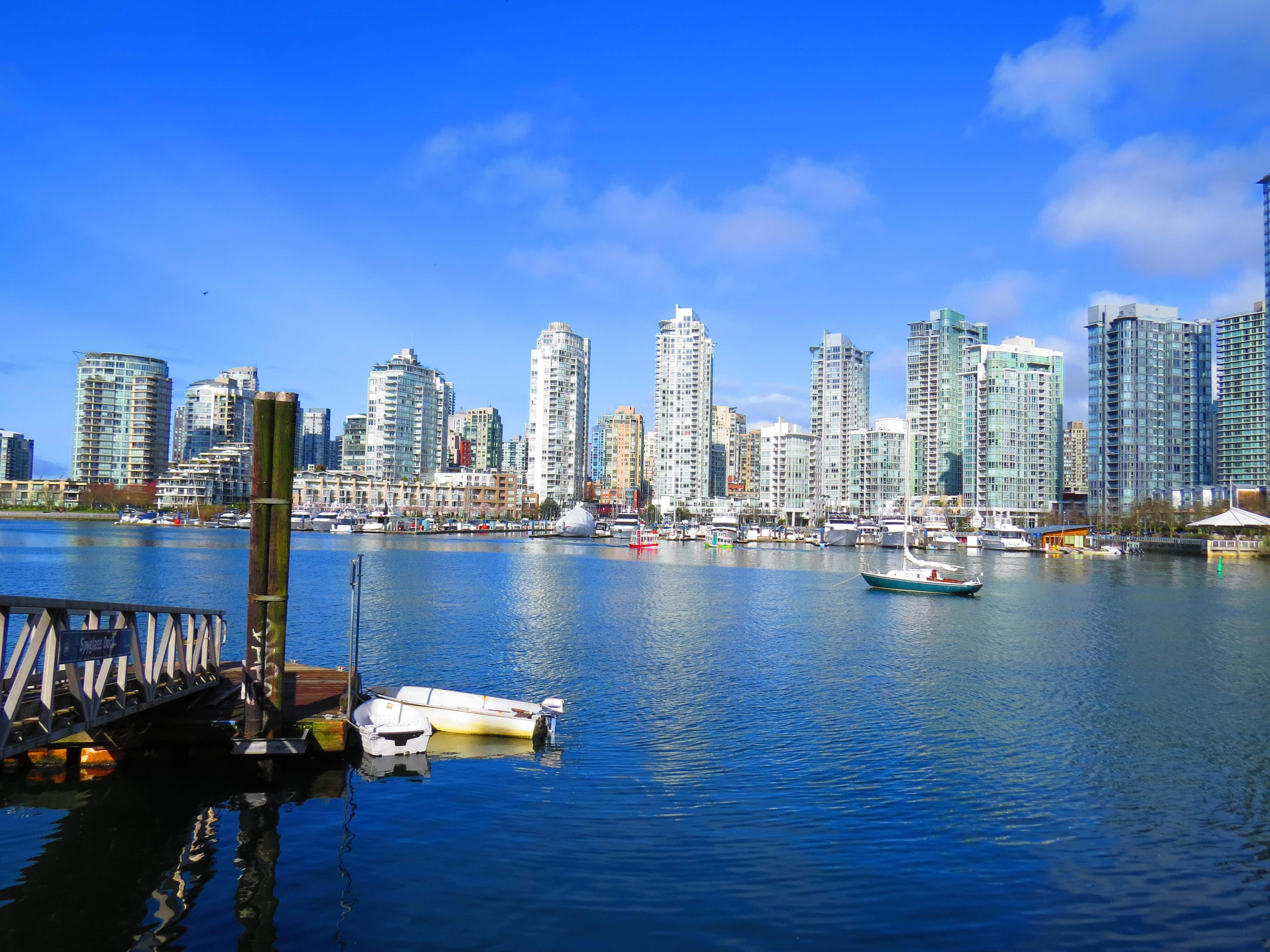 Once you do your first transfer, we promise you will never look back.
It can take anywhere from 2 – 3 days, but the main downside is getting set up with each of these accounts.
Verifications and proof of addresses are a must. But once you get everything set up, you will save a fortune on bank fees. Plus it is now easier than ever to set up accounts with any of these companies.
The great thing is that as we get older or travel to new countries, these accounts are already set up so voila currency no problems.
Can I use these services for other countries?
While it is the cheapest way to transfer money from Australia to Canada, it is also the cheapest way to transfer money around the world.
Whether you are sending money from Australia to Indonesia or Australia to the UK, it will be a breeze.
Just get those accounts set up before you make a big move and it will be all that bit easier when you do need to transfer money abroad.
Final notes on the cheapest way to transfer money from Australia to Canada.
Bottom line is there is no benefit to using your bank to transfer money. We made the mistake and lost hundreds of dollars when we first moved to Australia.
So get set up and reserve your free transfers for now or later 🙂
Our top 3 money transfer companies:
Currencyfair – First five transfers free here.
Transferwise – Open a free account here
Thanks for reading and we hope that this post has saved you some money. Be sure to share it or pin the image below.
Have a great day,
Steve And Sabina
P.S Moving to Canada? Grab our ebook here