There is certainly a lot of unique things to do in Naxos.
Naxos, being the biggest island in the Cyclades, has managed to stay uncrowded and authentic.
From exploring the Naxos town, discovering sandy beaches to admiring the unique architecture and stunning landscapes – there is a lot of things to do in Naxos.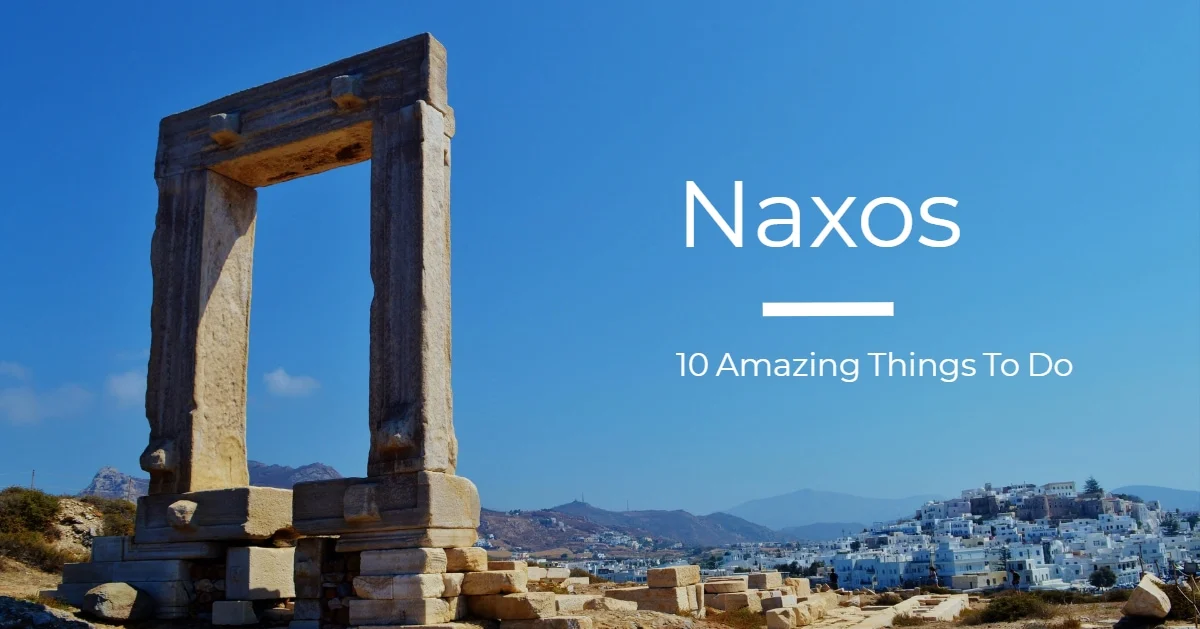 We've recently spent a month Greek island hopping and explored some of the best places to visit in Crete, Naxos and Paros.
We stayed 10 days on the island and found a lot of cool things to do in Naxos.
Here are our top 10 things to do in Naxos:
1. Explore the Naxos town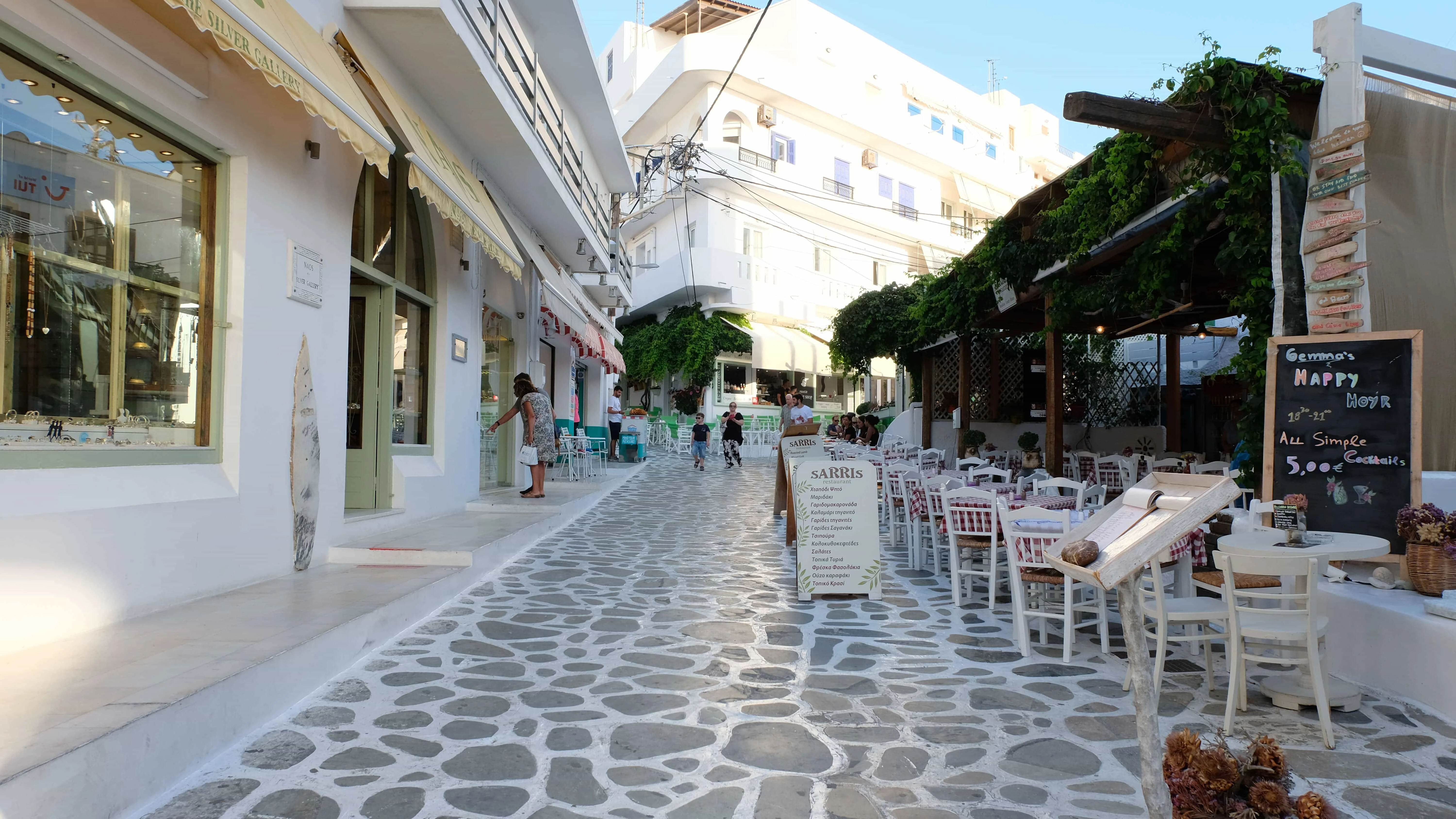 There is a lot to of things to do in Naxos town and you can easily spend 2-3 days exploring this vibrant city.
From whitewashed buildings composed of Venetian and Cycladic elements, small streets, craft shops to majestic Chora castle, here you won't be bored.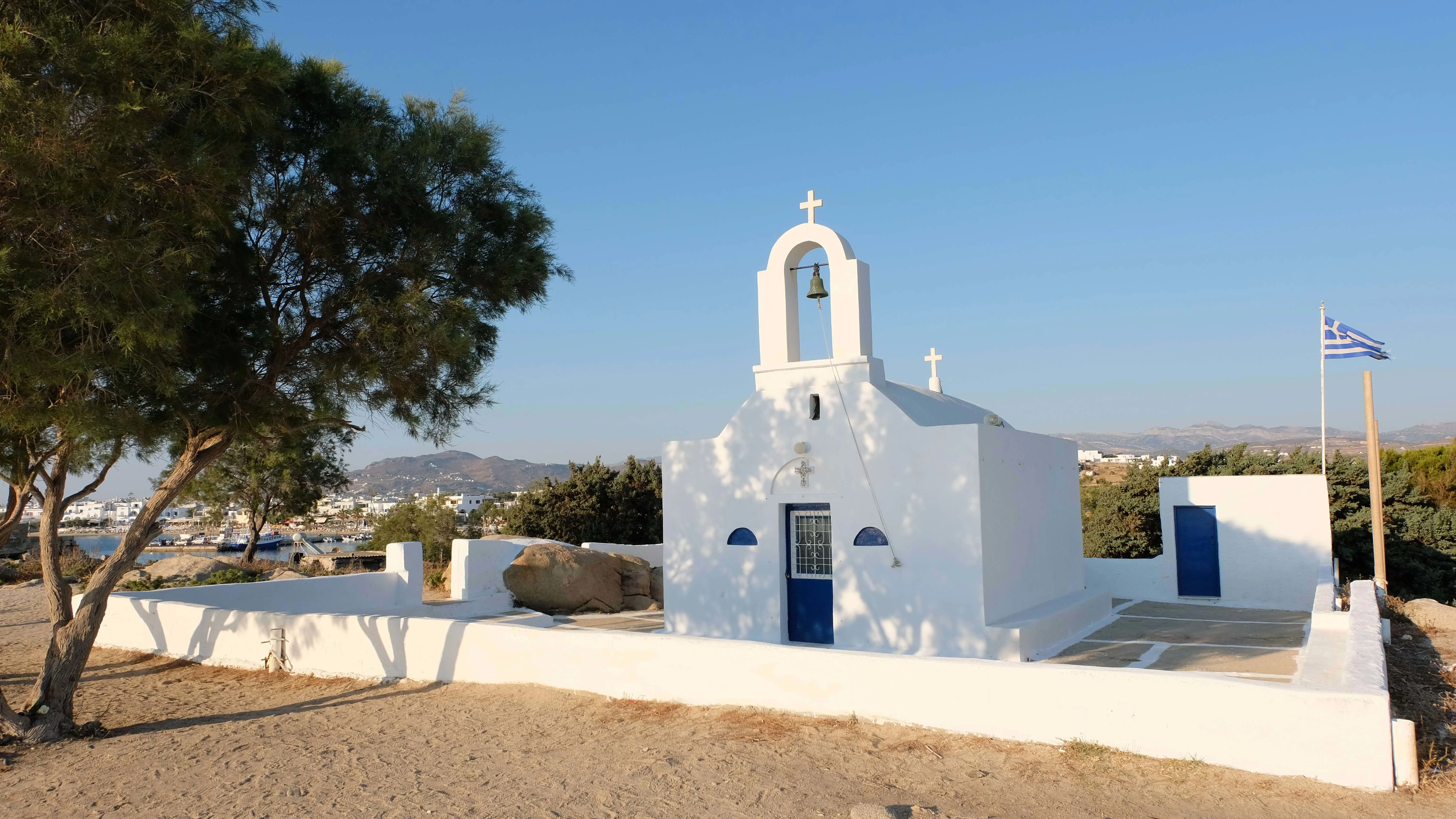 Naxos Town has kept an authentic, traditional character and a strong local colour.
The 13th-century Venetian castle (Kastro) stands proudly on top of a hill, housing many astonishing historical monuments.
2. See the Temple of Apollo – Portara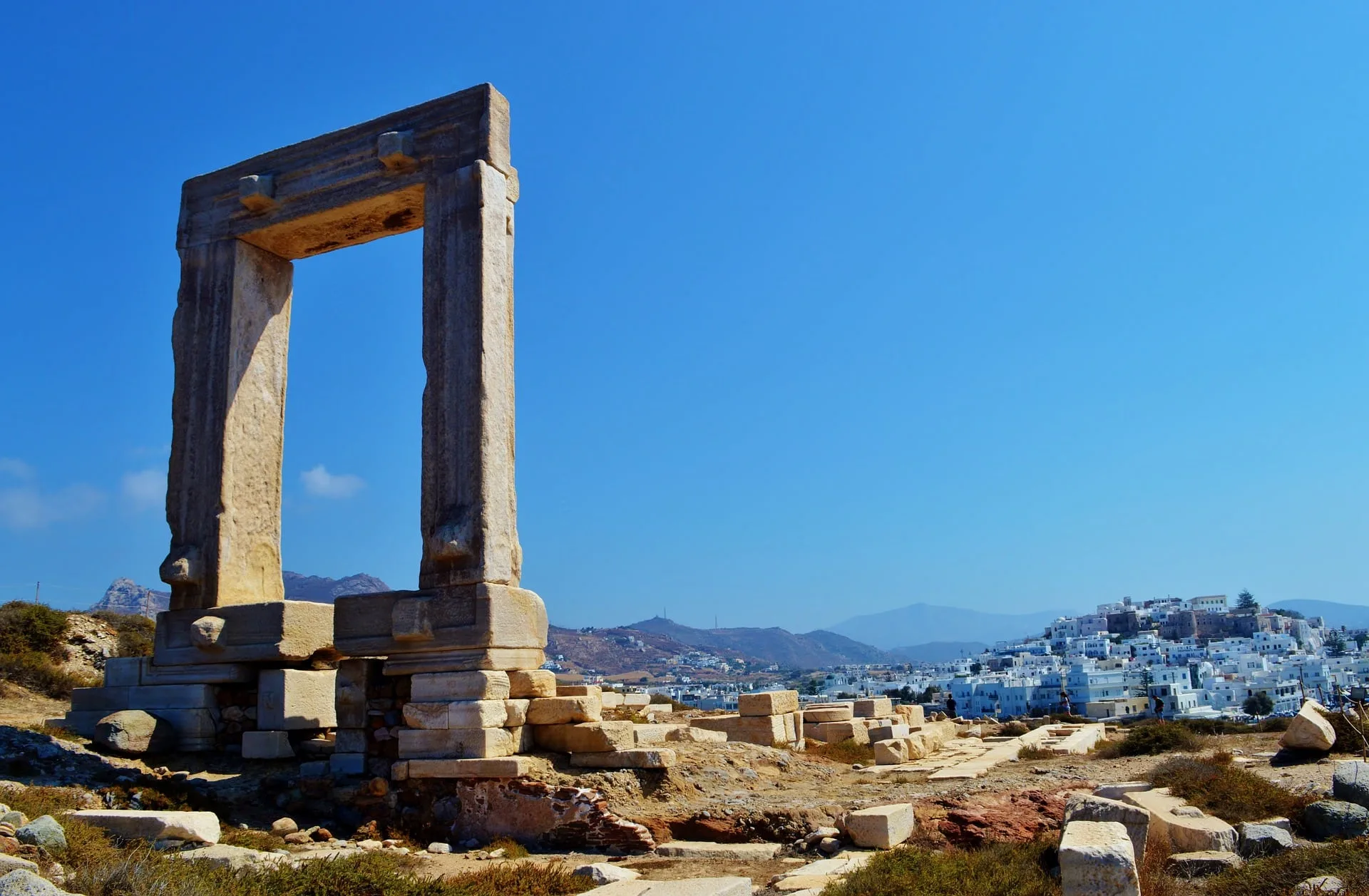 The Portara or the Great Door, a massive 2,500-year-old marble doorway is the most famous landmark on the island.
The Portara stands on Palatia, a little island which was once a hill before the Meditteranean sea rose significantly (since the ancient times).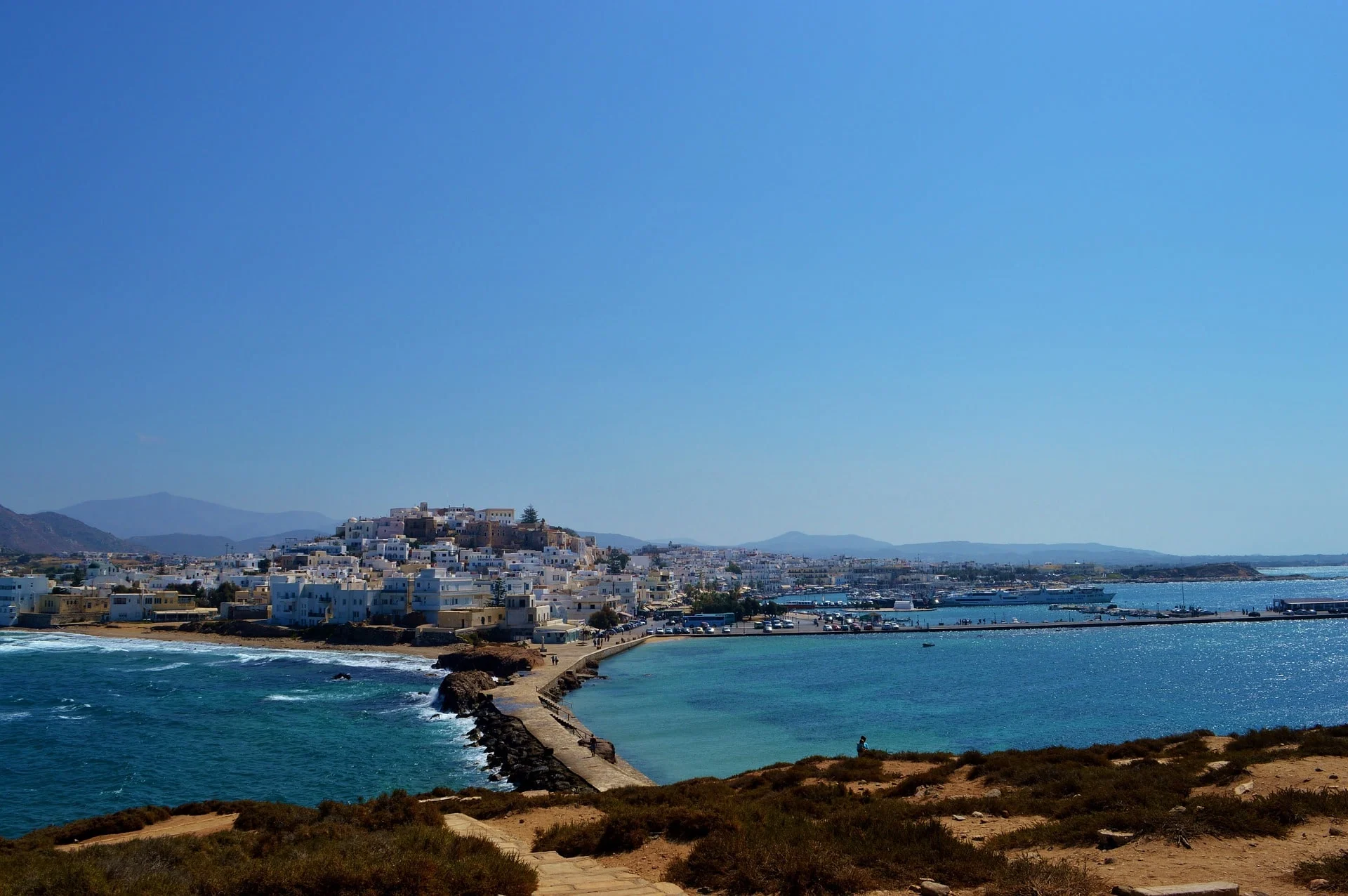 This impressive landmark is believed to be originally a temple dedicated to Apollo.
3. Learn windsurfing in Naxos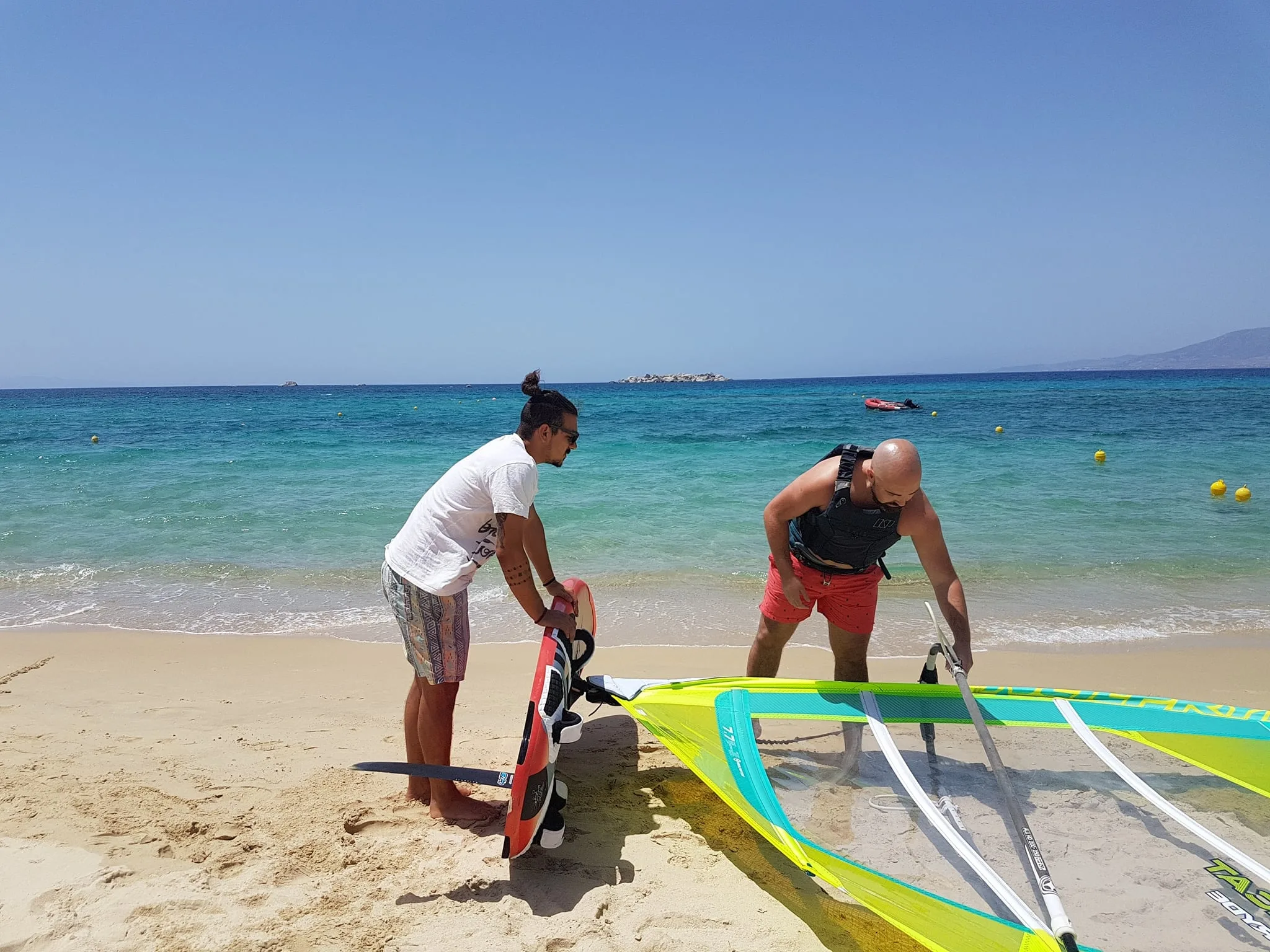 Naxos is one of the best Cycladic islands to try windsurfing and this was one of our favourite things to do in Naxos (until Steve dislocated his shoulder)!
The island is famous for its perfect wind conditions amongst all watersport enthusiasts.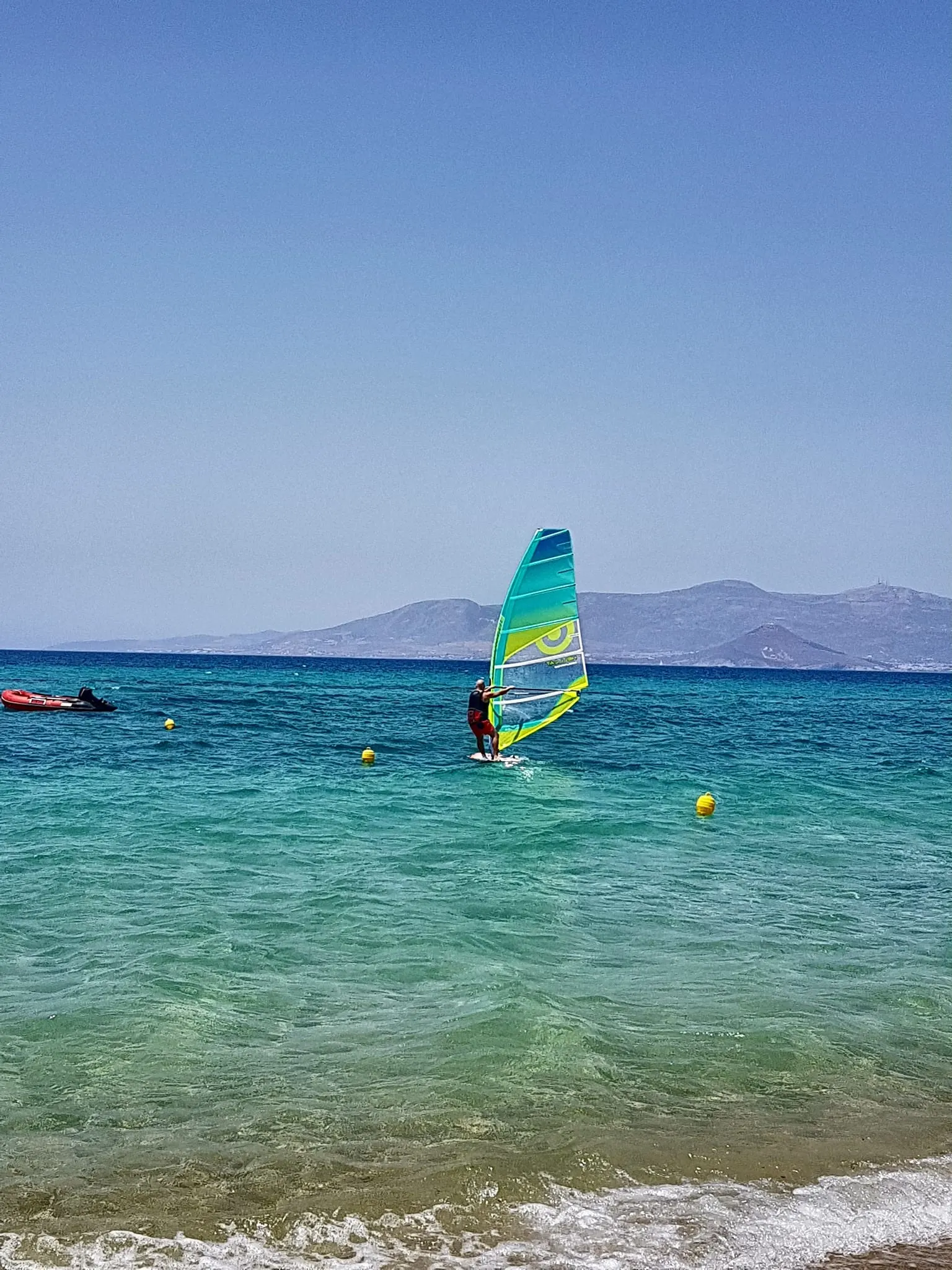 Whether you wish to learn on shallow lagoon waters in the Flisvos Sports Club or catch the wind at Plaka beach, there's just so many options.
4. See a movie under the stars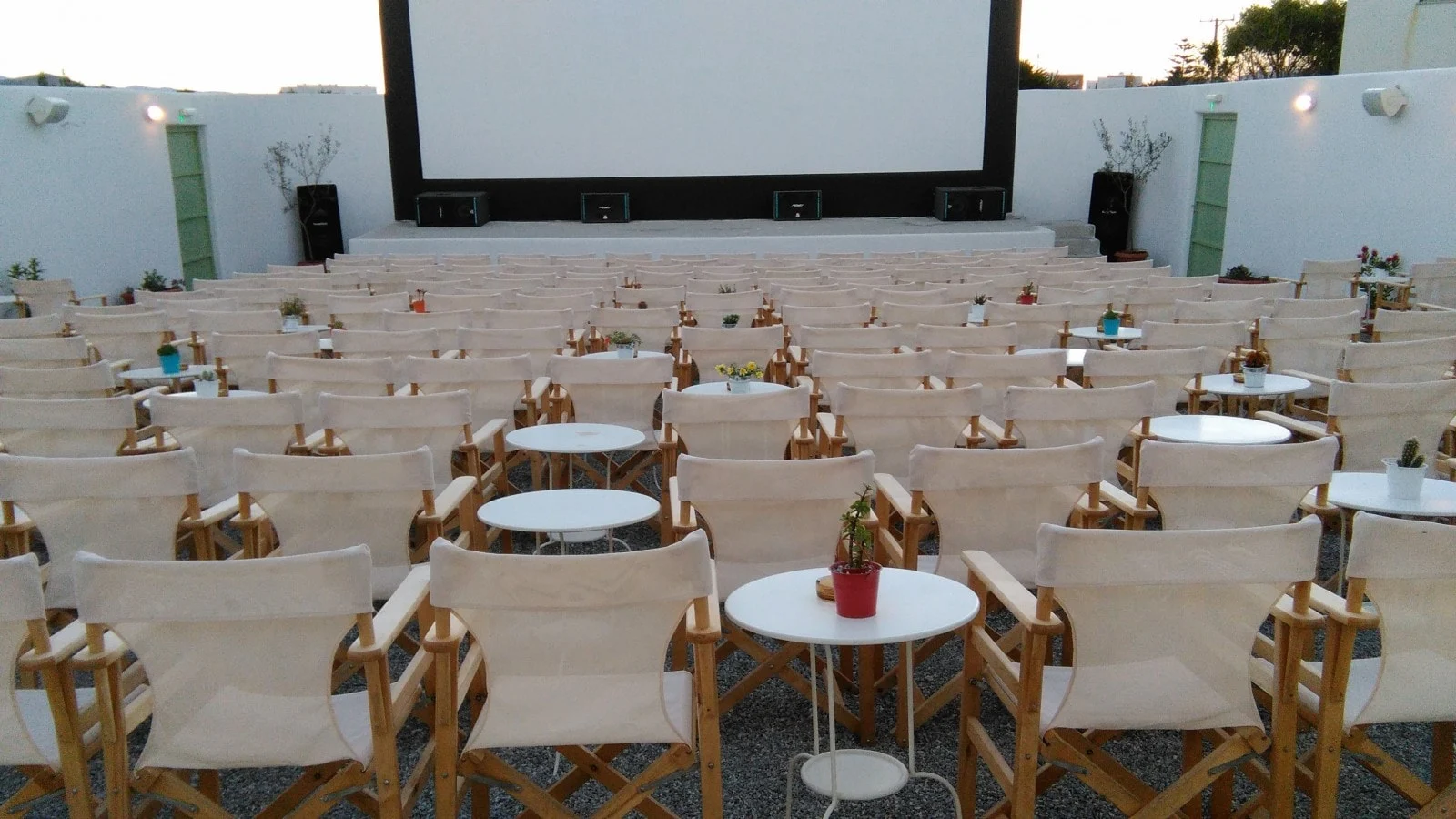 Naxos has its own summer open-air cinema and if you get a chance make sure to watch something under the stars.
The Cinenaxos is conveniently located within a walking distance to town and serves beer, wine and of course delicious popcorn.
5. Explore the most beautiful Naxos beaches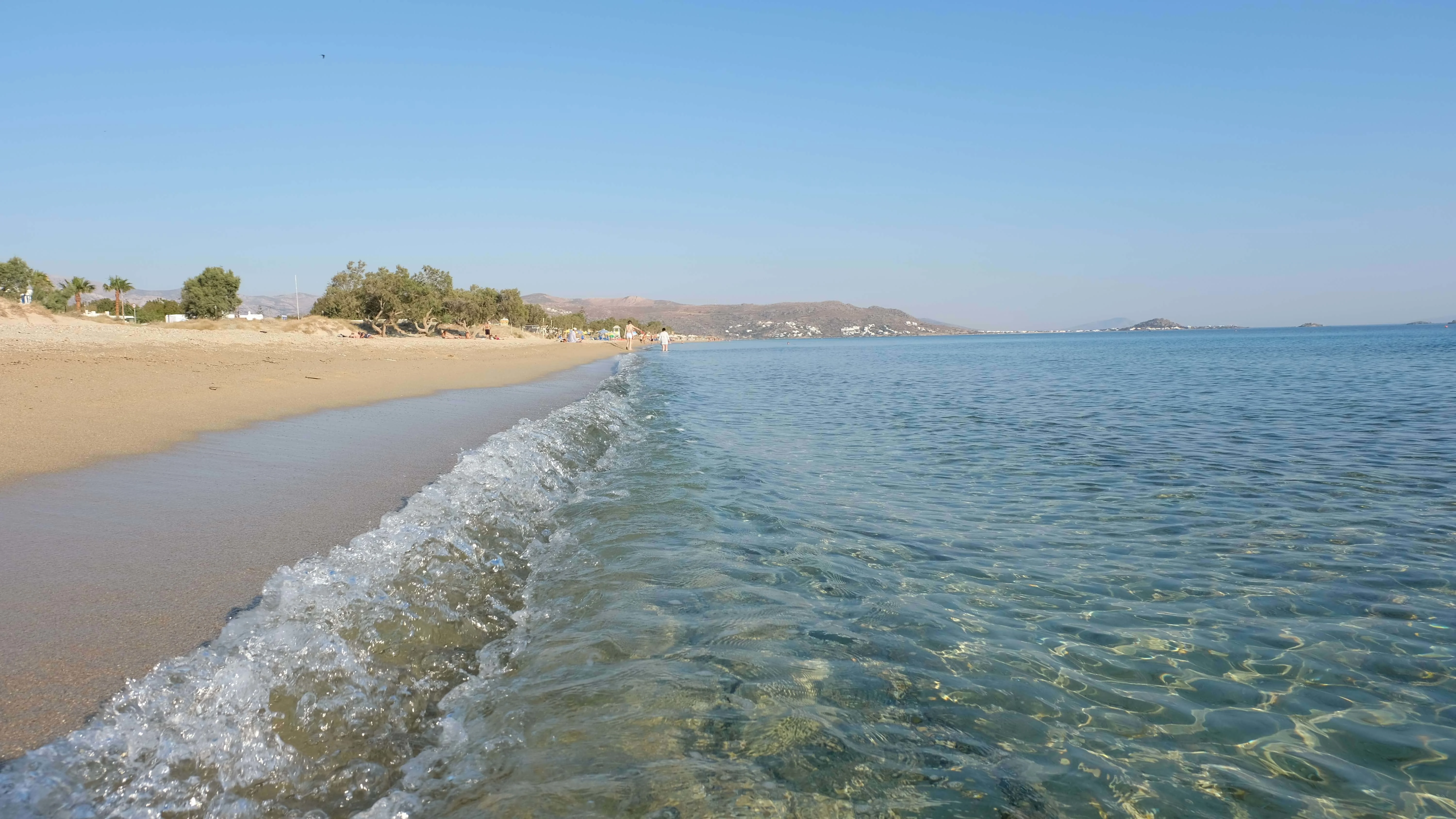 Naxos is famous for its stunning white sand beaches with crystal clear blue waters.
The island has many stunning beaches perfect for relaxing away from the crowds.
Plaka, Agios Prokopios, Agia Anna and Mikri Vigla belong to the most recognised ones.
6. Visit the ancient temple of Demetra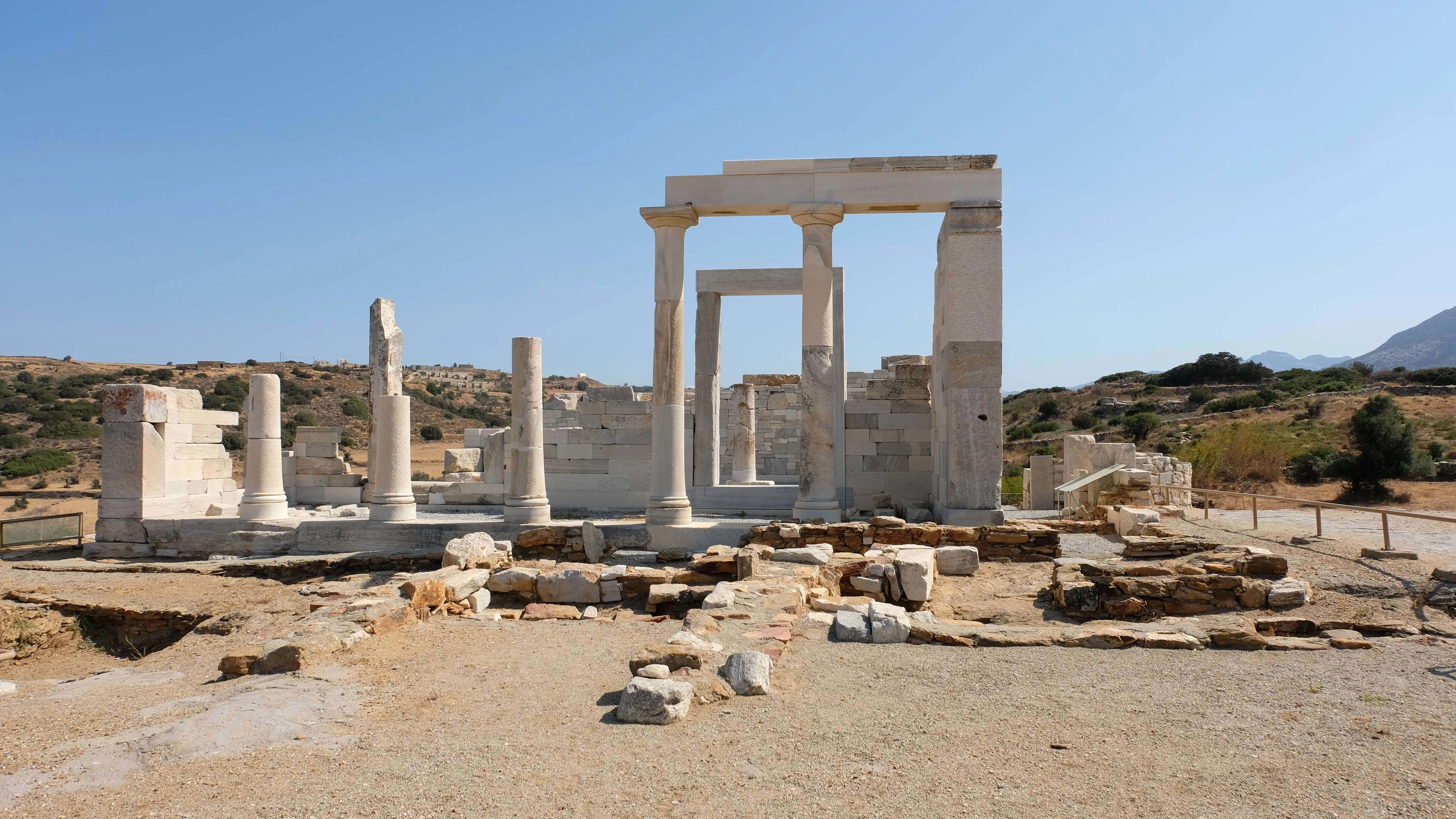 Just outside of the Sangri village, you will find the magnificent temple of Demetra proudly sitting on a small hill.
Dating back to the 6th century, this Naxian marble temple attracts many tourists looking to explore the island.
The temple is believed to be dedicated to worshipping fertility and growth of vegetation.
7. See how an authentic Naxian pottery is made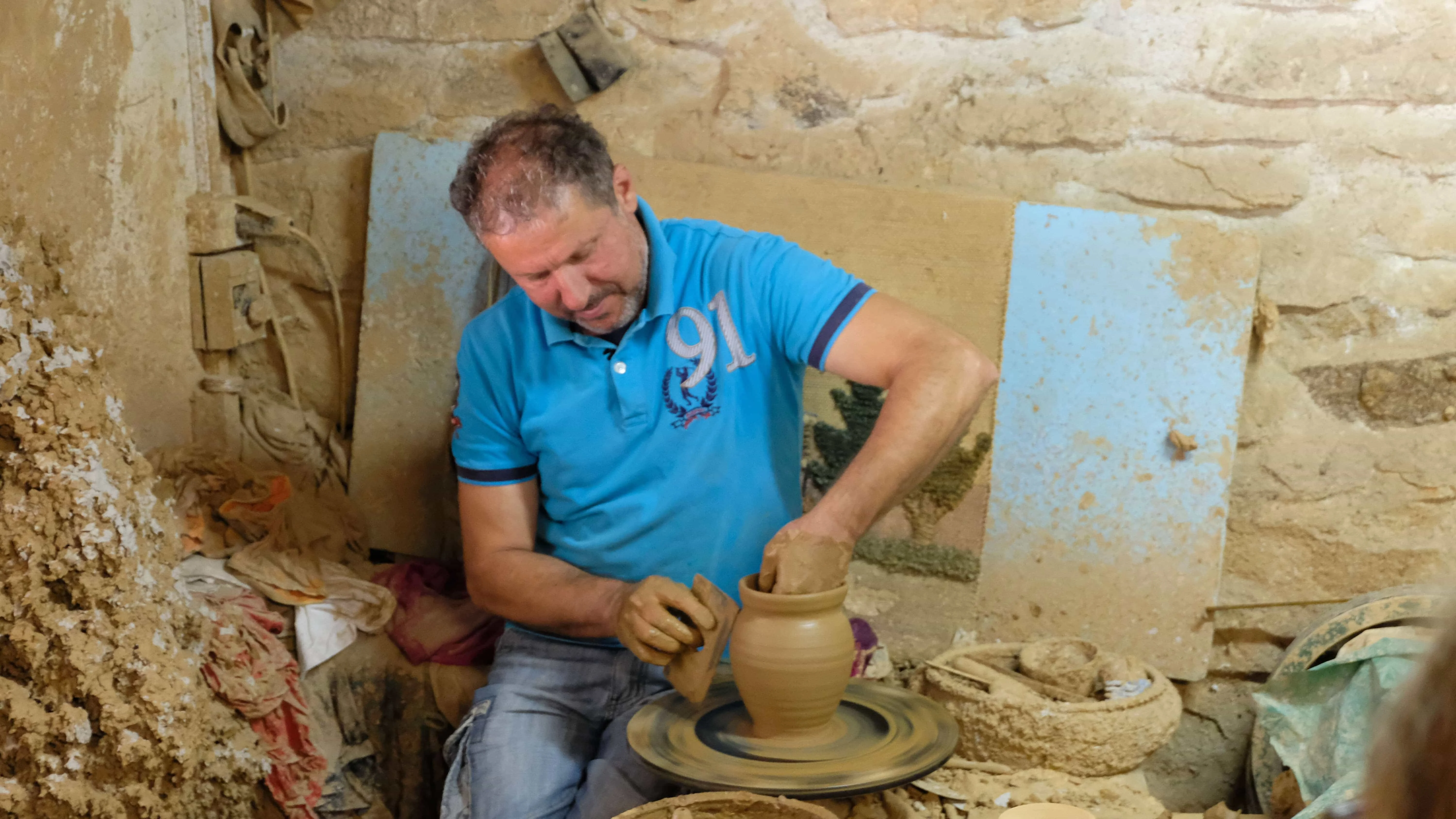 The Pottery Limpertas Manolis, located in a traditional village of Damalas is one of its kind.
The owner invites you to watch how he creates unique pottery within minutes. This truly unique place offers beautiful pottery designs perfect for gifts and souvenirs.
8. Visit Apiranthos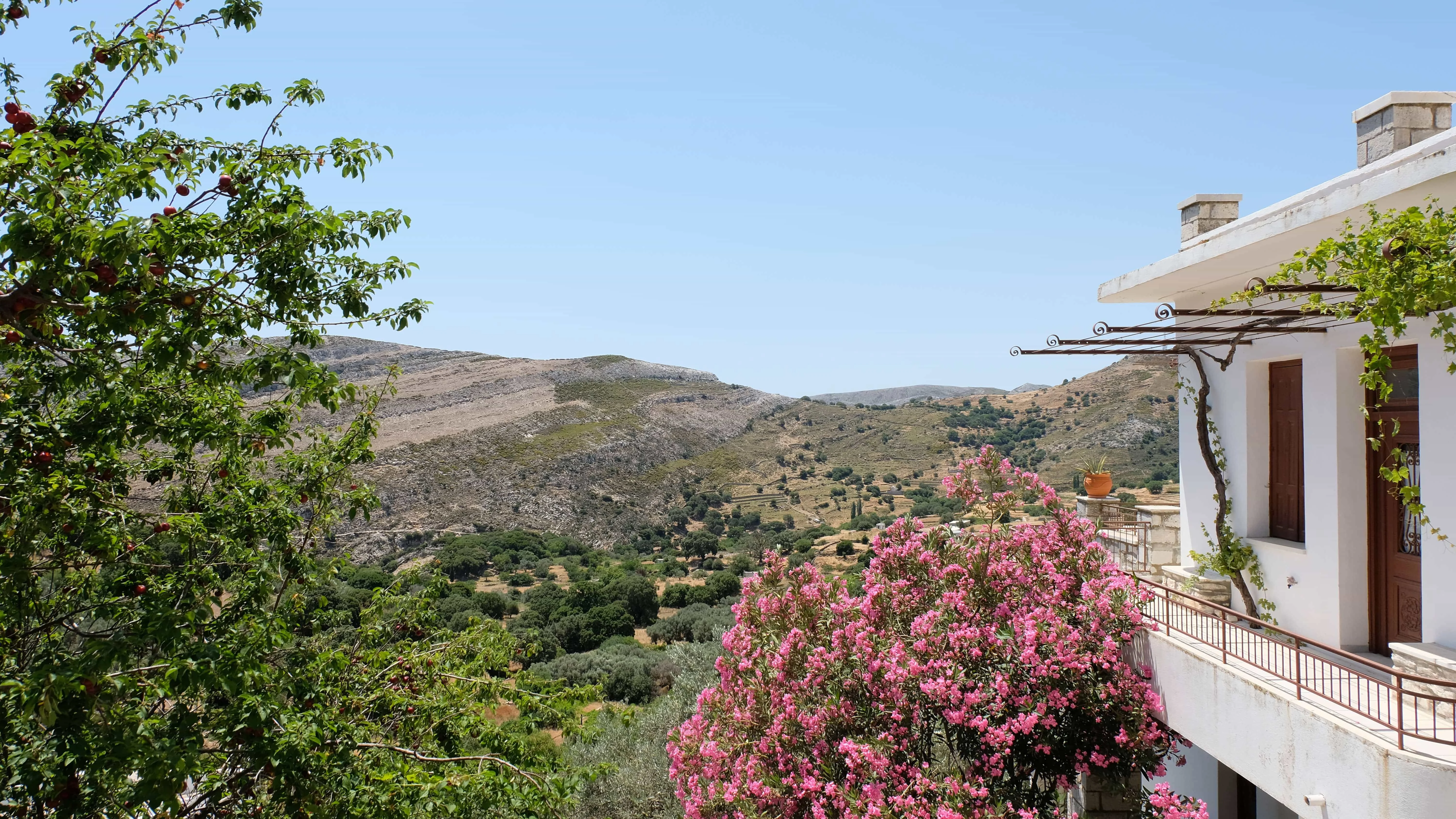 Located about 30 km from Naxos town, on a hilltop, you will find a crown jewel of Naxos, the 'Plenty of Flowers' village.
Apiranthos is one of the most beautiful and charming villages of Naxos, filled with stunning architecture made completely of fine marble.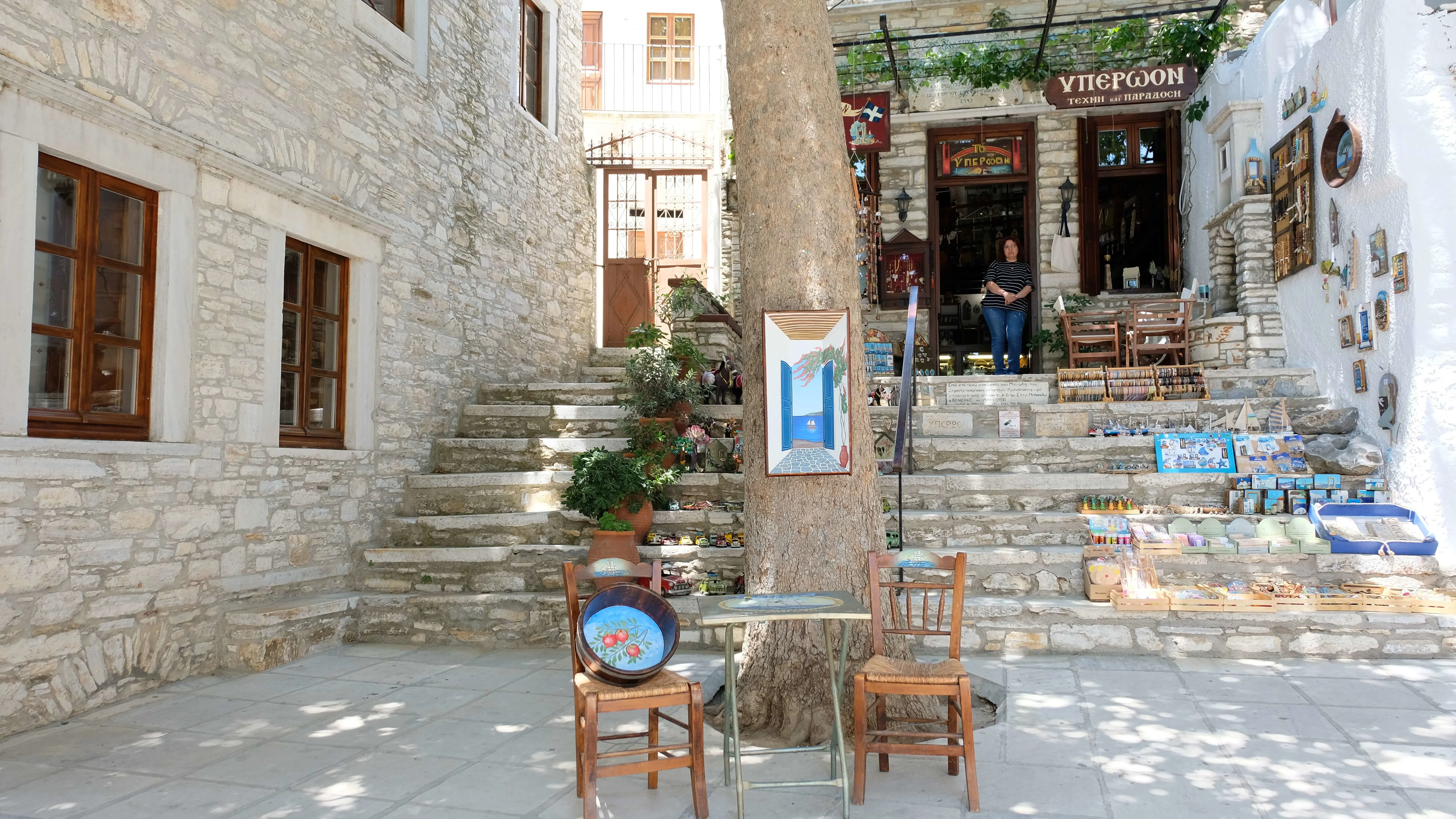 Take your time here exploring the beautiful streets, small handicrafts shops and cafes offering some of the best views on the island.
9. Spend the day in Apollonas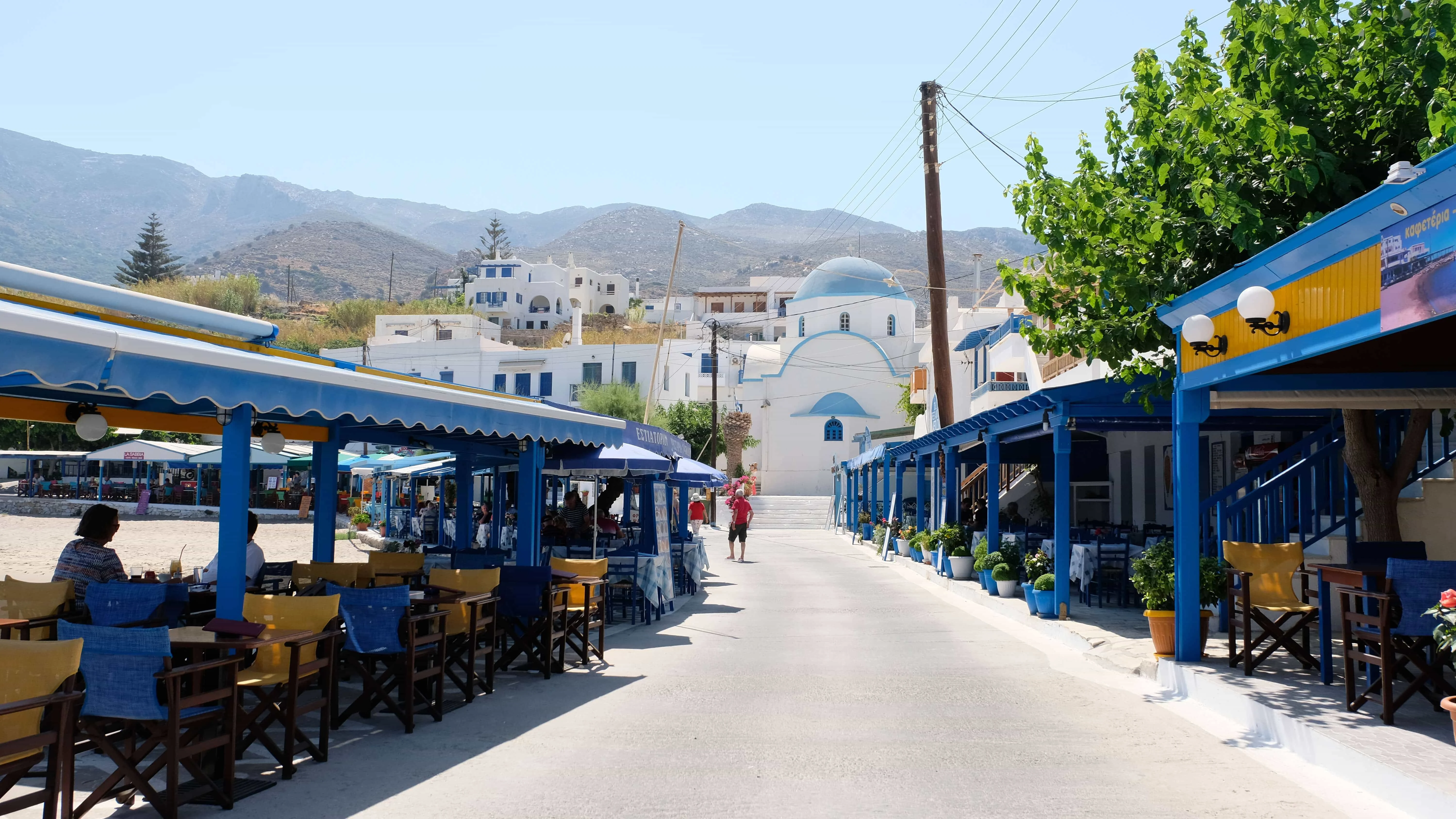 Apollonas was once a sleepy fishing village that used to serve as the port of the Koronida village.
Today, this stunning beachfront town became the most developed touristic settlement in northern Naxos.
It is a truly beautiful place with whitewashed buildings, gold sandy beach, seafront tavernas and shops lined up creating postcard-perfect pictures.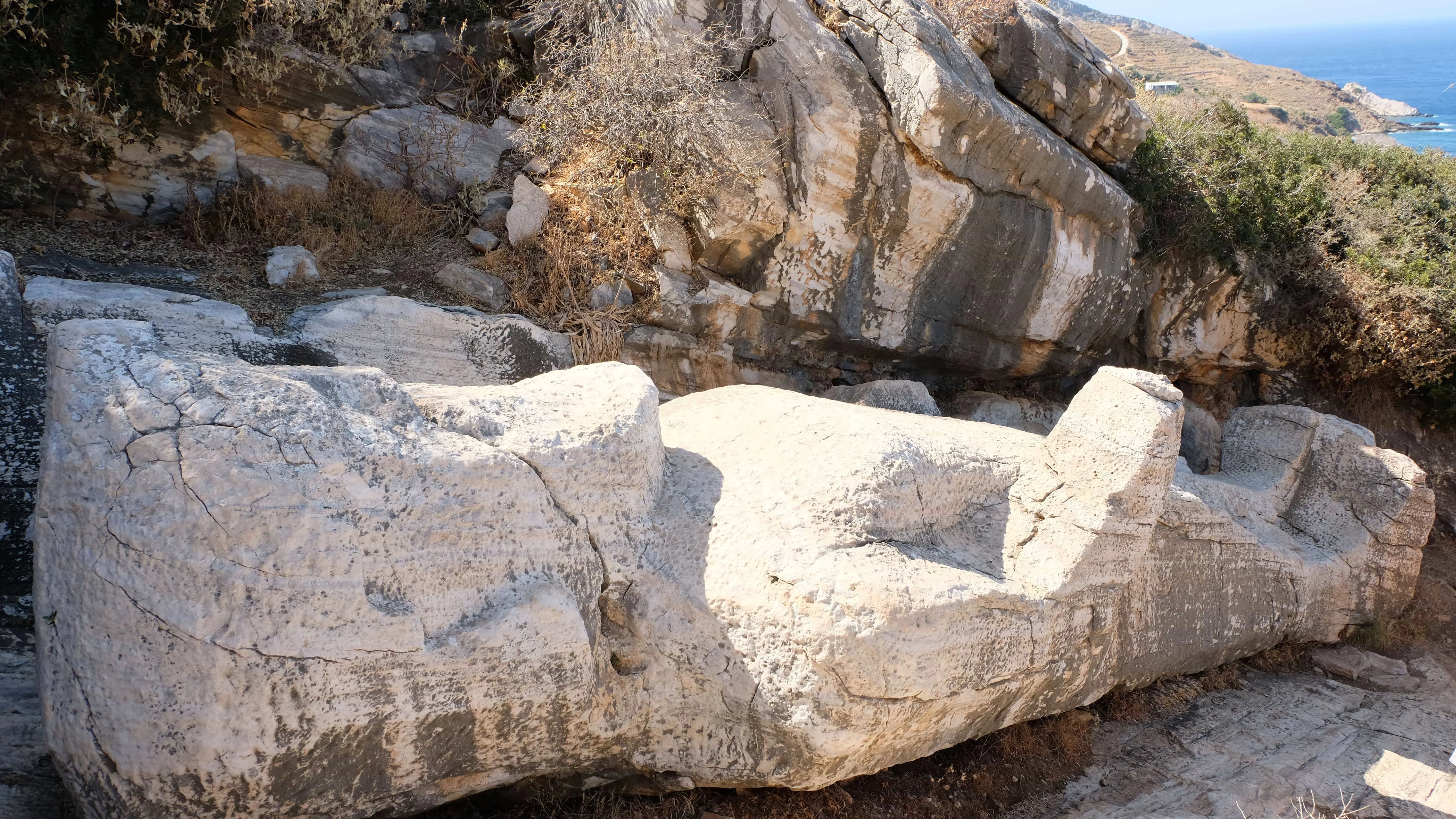 Only 5 minutes drive from the village you will find the famous Statue of Dionysos.
10. Learn how olive oil was made traditionally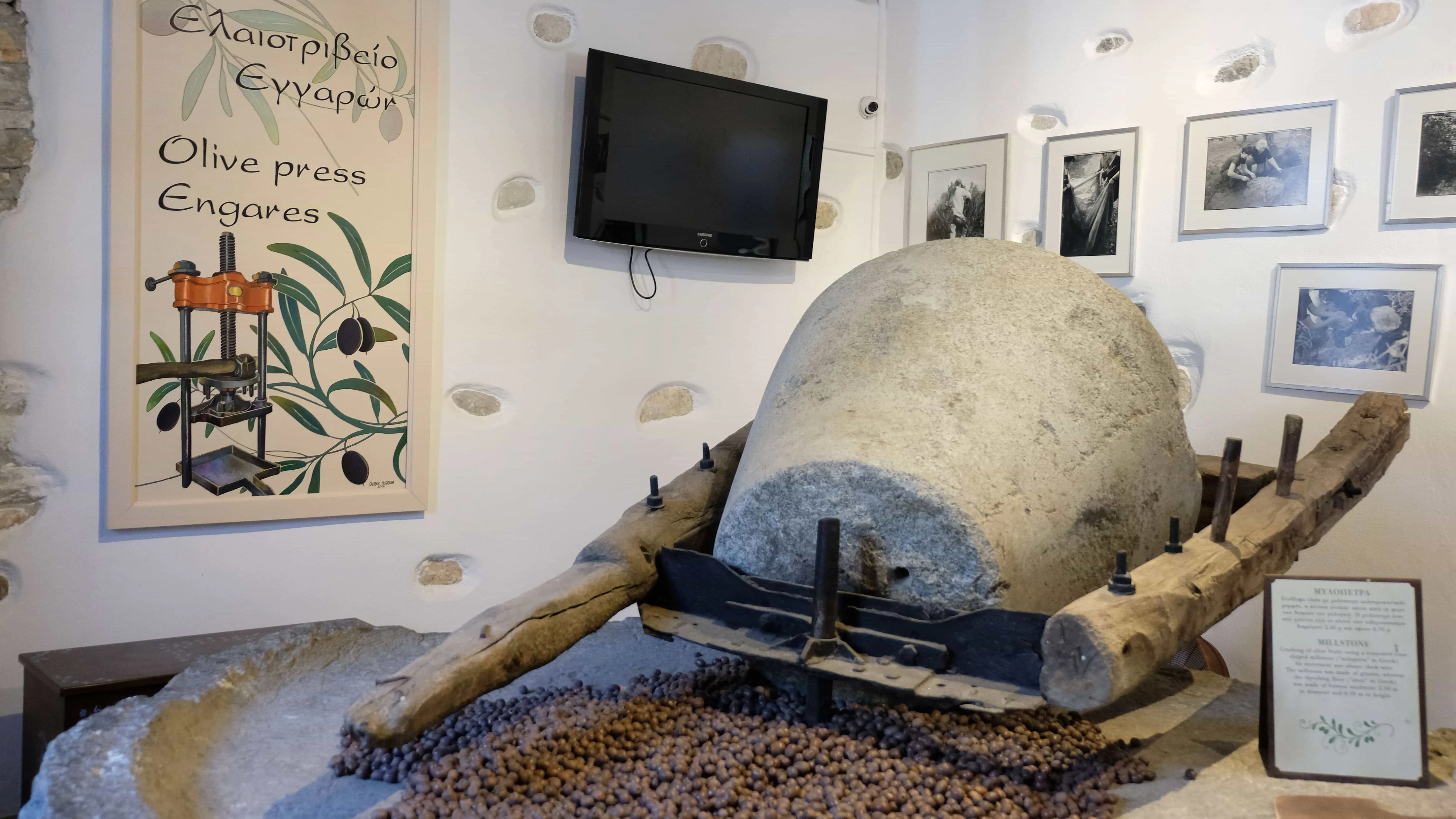 You can't come to Greece and not learn about the olive oil.
The Engares Olive Press Museum was completely restored to share the knowledge of traditional manufacturing of the olive with visitors.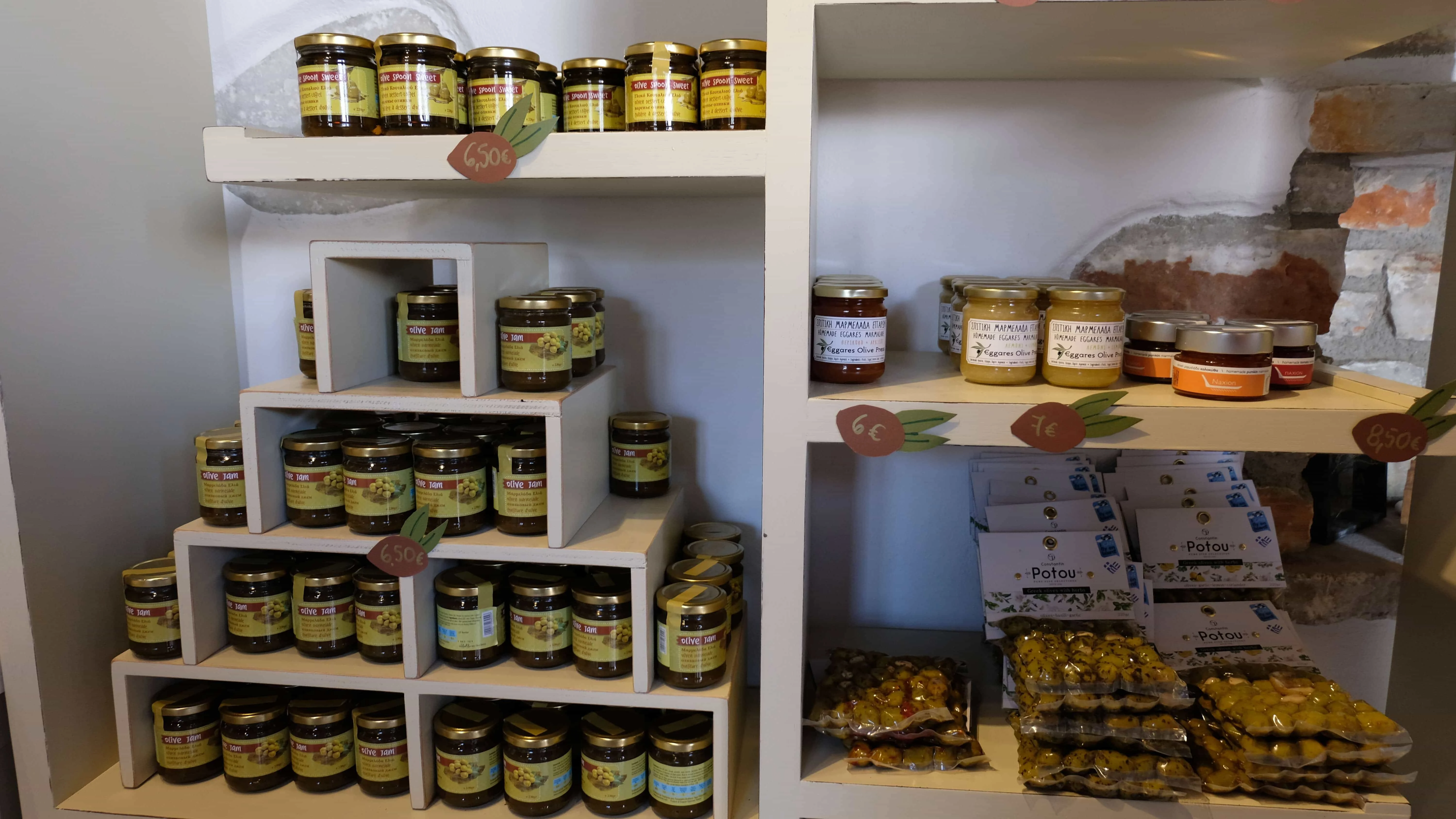 After the tour, you get to taste olive bread, olive oil and some of the best-marinated olives on the island.
Bonus: Our top 3 best places to eat in Naxos
Naxos has some of the best restaurants we've been to in Greece. Here are our top 3 best places to eat in Naxos: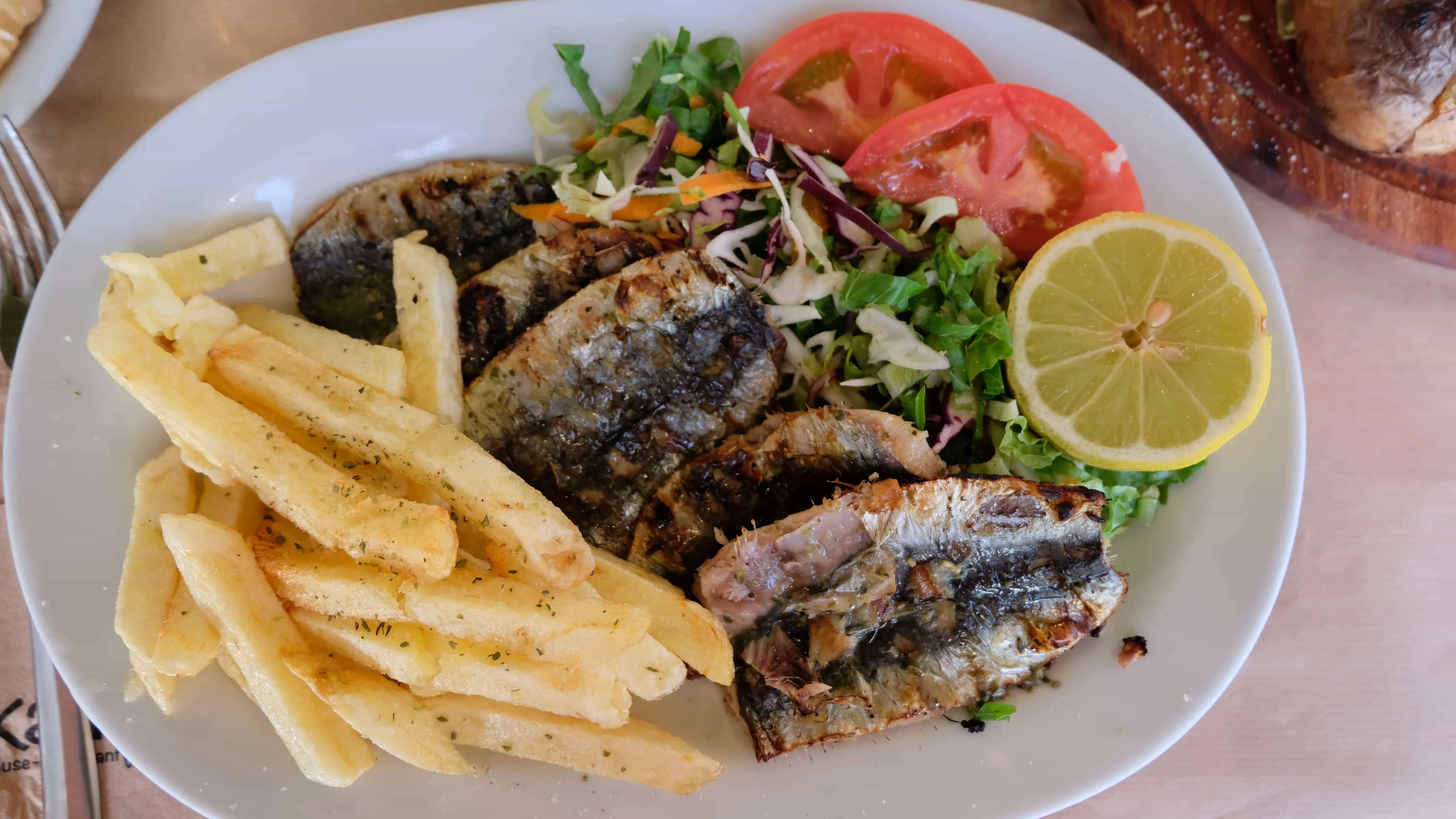 AVALI Restaurant – amazing seafood restaurant with one of the best views overlooking the Agios Prokopios beach.
Traditional Greek Tavern Giannoulis – run by a family, this taverna has some of the best traditional Greek dishes. Stuffed tomatoes are a must try!
La Trattoria – one of the best restaurants we visited. The relaxing and friendly atmosphere, delicious food and excellent wine make for a must visit.
Where to stay in Naxos
We stayed in two different hotels in Naxos yet both were situated in the Agios Prokopios area away from touristy Naxos town.
We found our beautiful accommodation on Airbnb and Booking.com.
If you are new to Airbnb, make sure to sign up here to get $55 discount off your booking or read our guide to booking your first Airbnb here.
Our favourite accommodation was by far the Camara Hotel in Agios Prokopios. The rooms are clean and spacious, the staff is fantastic and the breakfast is outstanding!
Best time to visit Naxos
Naxos weather varies throughout the year. The best time to visit Naxos is no doubt in the summertime.
We visited Naxos at the beginning of June when the weather is warm and there is little to no tourists.
If you are truly looking for a relaxing break away from people then May-June and September are the best times to visit the island.
July and August are the most popular months amongst travellers but the island seems to handle the crowds well.
After you book your holiday, make sure to get your travel insurance with World Nomads or True Traveller. They are the best!
How to get to Naxos
The easiest way to get to Naxos is by ferry. Naxos has also a small airport with flights arriving regularly to the island during the summer months.
The most common route, however, most visitors take is the Piraeus – Naxos which also stops in Santorini. It takes approximately 8 hours to get to Naxos from Pireaus. If you are looking for Greek island hopping tips, read our guide here.
If you prefer to fly to Naxos, many airlines including Aegean Airlines, British Airways or Lufthansa. Skyscanner allows you to find the most suitable flights to and from Naxos.
We hope that you found our top things to do in Naxos guide useful.
Please save it for later!