Looking for an Airbnb coupon? Here is $76 towards your first stay.
Don't worry Airbnb will automatically convert the coupon to your local currency.
We have used Airbnb all over the world, and it has been one of the best services we ever used.
We first signed up to Airbnb back in 2014.
Before using Airbnb we had thoughts like:
Is Airbnb Safe?

How the do we "check in"?

Should we instant book or message the host?
Luckily after our first stay, we were so impressed with Airbnb that we have used it the majority of the time all over the world!
Not only are we able to give you a free Airbnb coupon but we also want to share our best tips from four years of staying in Airbnb's around the world.
How to get your Airbnb coupon: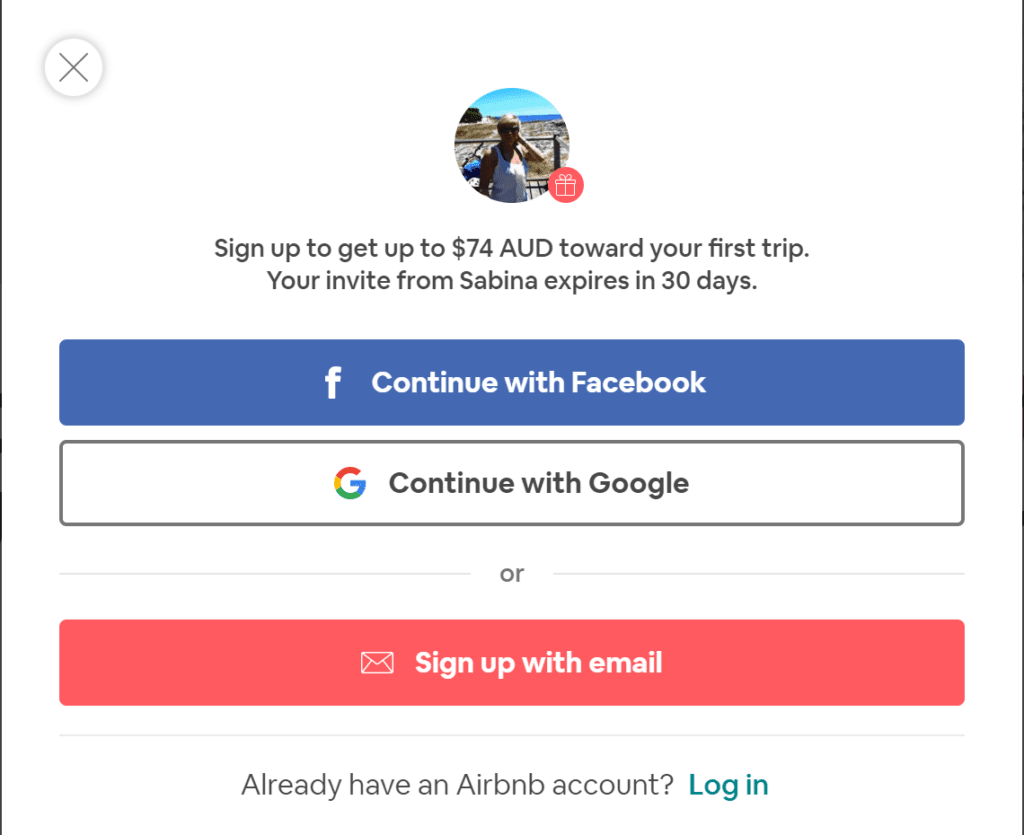 One of the perks of signing up for a new service is you typically get a discount on your first stay.
The Airbnb coupon discount amount seems to vary from time to time, you can claim up to $76, but if you register with this link, you will reserve your discount for when you are ready to use Airbnb.
Or if you forget and want to get the coupon code in the future go to SunsetTravellers.com/Airbnb and you will be able to get the Airbnb coupon.
Don't worry if your own currency is not AUD it will automatically convert it to your local currency including €¥$£
The only terms for claiming the credit is that the stay must be over $100 or more.
Where do I enter my Airbnb coupon code?
The good news it's not actually a coupon code. It is a unique link from my Airbnb account.
It will be automatically saved to your account when you sign up via our link.
We have already saved people $1000's on their stays, and we also get a small discount for referring you.
Since 2013 we have stayed in over 50 Airbnb's around the world. We share our top 8 Amazing Airbnb's here.
5 Essential Tips For Choosing Your First Airbnb
Okay, now that you have your Airbnb coupon you are probably thinking about booking your first stay, right?
Great, we have become somewhat Jedi Airbnb masters from all our bookings.
Let's begin the essential things that we always do before booking any Airbnb stay.
Airbnb tip 1. Don't be afraid to book places with only a few reviews:
We have found some incredible places, especially in Mexico on Airbnb who only had a few reviews.
We were, of course, sceptical when comparing it to say an Airbnb with 100's of reviews but the main benefit is you can often get away lower price as they are typically new listings.
Airbnb tip 2. Contact the host before booking:
You get an excellent feel for the host based on a quick message.
If we are staying for a week or longer, we always message asking for a discount.
Around 90% of the time we got some form of a discount from the host.
Be it waiving the cleaning fee or an overall discount on the booking.
After all, if you don't ask you won't get and if we really liked the place and got no discount then we would still book.
If you have any concerns about the location, wifi, laundry services or anything you can also include it in your first message.
Airbnb tip 3. Set the dates before looking!
This is a big tip; it can be easy just to type your location and hit that search button.
You will see thousands of listings and when you finally find that dream place guess what… it will probably be unavailable during the dates you want to book.
Many times we went from extreme excitement to extreme disappointment when the Airbnb was already booked, or only available for half the time.
However, if you have looked with the dates and can only find a limited selection then try to do a quick search without dates sometimes you can find a place that is available during six days of your seven-day stay.
Then you can always book somewhere on Booking.com or one of the many booking services out there.
It is not an ideal situation, but for example, we did two weeks in Playa Del Carmen in Mexico and found a different Airbnb for week one and week two.
It worked out even better because the second Airbnb was much nicer and in a better location.
Airbnb tip 4: Be wary of the fees.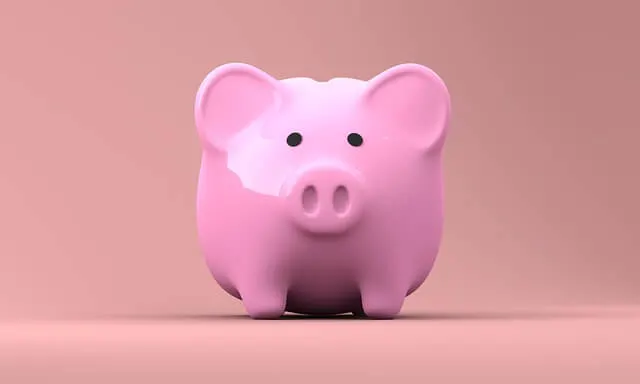 Dear oh dear the fees. Keep in mind when you find a place for $300 on Airbnb when you click complete booking expect to pay around $350+.
This is because many hosts charge a cleaning fee(which is understandable).
Airbnb charges you a booking fee or as they call it a Service Fee.
At the time of writing this blog post, it is set at 12%. They also charge the host 3%.
Additionally depending on where you are there may be local taxes, government taxes or some form of additional taxes. These are normally quite low but do add to the costs.
You cannot avoid the Airbnb fee and while it may be quite high the level of customer service they provide is superb!
If we ever had a complaint(very rarely) their customer support was fantastic to deal with.
As we said in tip two it is best to contact the host before booking.
Often they have some leeway on the cleaning fee or can offer a discount especially if it's over a week.
Airbnb tip 5: Read and study the reviews.
When we booked our Airbnb in Tulum, Mexico a lot of the reviews said: "the construction noise was terrible".
The accommodation was half the price and looked twice as good as the other places listed in Tulum.
Well not taking our own advice we booked it only to arrive with not one but three construction sites surrounding the property.
It was pretty much unbearable during the day.
Thankfully our host gave us a refund and apologized.
A second time in Holbox, Mexico we did the same thing but this time asked the host was there any construction because a few of the reviews said "lots of construction" but we were reassured that there was none.
Sadly the same thing happened, and with the help of Airbnb support, we got nearly a full refund.
For the other 90% of bookings, we had zero problems, and we have used Airbnb in Canada, US, Central America, Europe and Australia.
We loved Airbnb and after you book your first stay we are fairly sure you will love it too.
Final tips for using our Airbnb coupon and booking your first Airbnb stay:
We hope this guide has given you some insight into booking your first Airbnb stay and getting an Airbnb coupon.
Don't worry if you are not ready right now to book right now.
You can still register with my link, and your Airbnb coupon will be saved to your account for when you are ready.
Remember it is not a coupon code but by following the link, it is added to your account.
You will see the discount before you book your first stay.
Airbnb has a section where you can see all of your "travel credit" from referrals to signup from friends.
This is where you know how much credit you have and can find out how much of a discount you will receive. No need to use an actual code when booking.
The Airbnb coupon is only for new accounts. If you have already signed up to Airbnb, we are afraid you will not get the discount.
If you want to become an Airbnb host – this guide is must read!
If you have a Pinterest account be sure to Pin the image below to one of your travel boards:
We have stayed at some of the most incredible Airbnb's around the world, and I am sure you will too. Follow us on Facebook for future updates.
Thanks for reading,
Steve and Sabina
P.S Doubtful you missed the Airbnb coupon code, but if you want to share it with friends, it is at sunsettravellers.com/airbnb.