We have been travelling around the world since 2013 and have stayed at some amazing Airbnb's!
Our very first time using Airbnb was scary. We booked a private room in some random person's house and had a lot of worries about what it would be like.
It turns out it was absolutely excellent, and we had a great time.
Since then, we have stayed in around 50 Airbnb's around the world.
As we have travelled, we have opted more for the entire home. These are of course more expensive, but you get the place to yourself and don't have to worry about anything.
These amazing Airbnb's are a mixture of luxury and just homes we had incredible stays in.
They also were spent the majority of the time as a couple, so keep it in mind if you decide to stay at any of these.
Airbnb is not paying us for this article, but if you have not used Airbnb yet, you can get your €46 Airbnb coupon here.
We do get a small bit of credit from Airbnb if you use our link, so thank you.
Now to those amazing Airbnb's!
These are not in order but just in order from our travel from 2013 to 2020.
8. Yellowknife, Canada
When given the chance to stay in a log cabin, we took it!
This was our last stop on our incredible 21-day Canadian Rockies road trip. We wanted a unique place to watch the northern light in Yellowknife, and this didn't disappoint.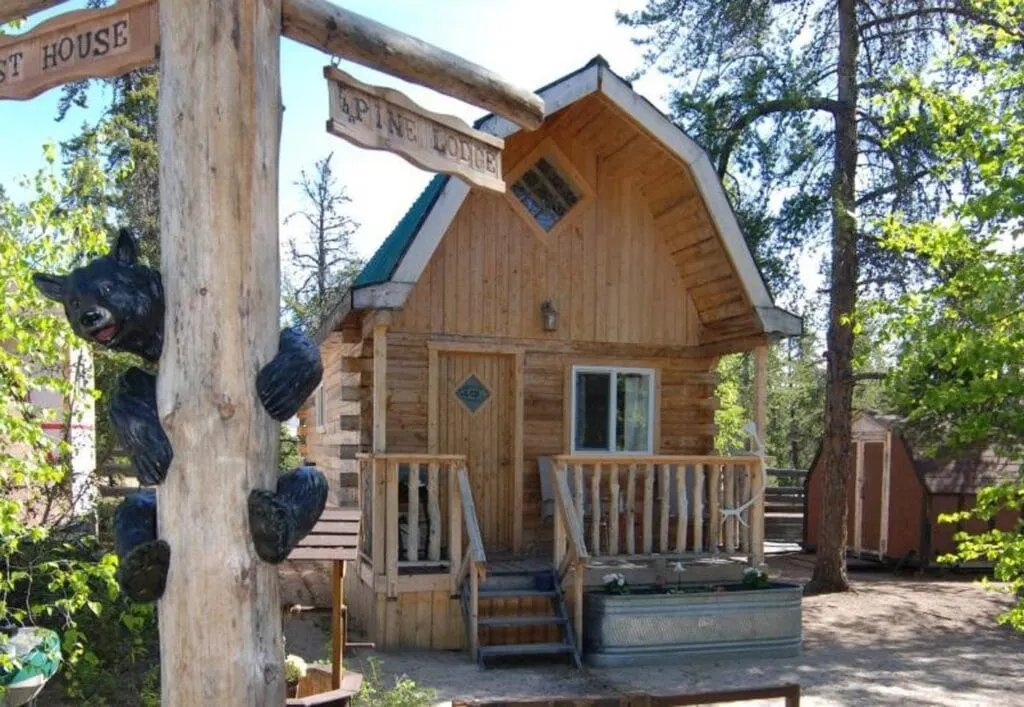 For those who love nature & outdoor activities – experience Yellowknife's rural wilderness beauty.
Explore the Ingraham Trail. Boating/Fishing, Swimming, Hiking, Picnicking, Northern Lights viewing are all readily accessible from their location at Prelude Lake.
While we didn't see the northern lights on our journey, we did manage to catch them on the back to Vancouver. Still, this Airbnb made for an incredible stay.
Yellowknife is probably the best place in the world to watch the northern lights!
The northern lights can be observed for up to 240 days a year when the sky is dark.
The best time to spot the colourful lights is from the middle of August to the end of September and again from mid-November until mid-April. We did this post on five things you need to know about the northern lights in Yellowknife.
7. Volcano views in Antigua, Guatemala
This place was not the typical luxury that you see in these "best Airbnb" articles; instead, it was super rustic.
It was so unique, and we have never stayed in a place that has given us the same feeling as this. Direct views of erupting volcano from your bedroom and a small office next to it an even better view of the erupting volcano.
Unfortunately, this was a once-off listing as the owner now lives there.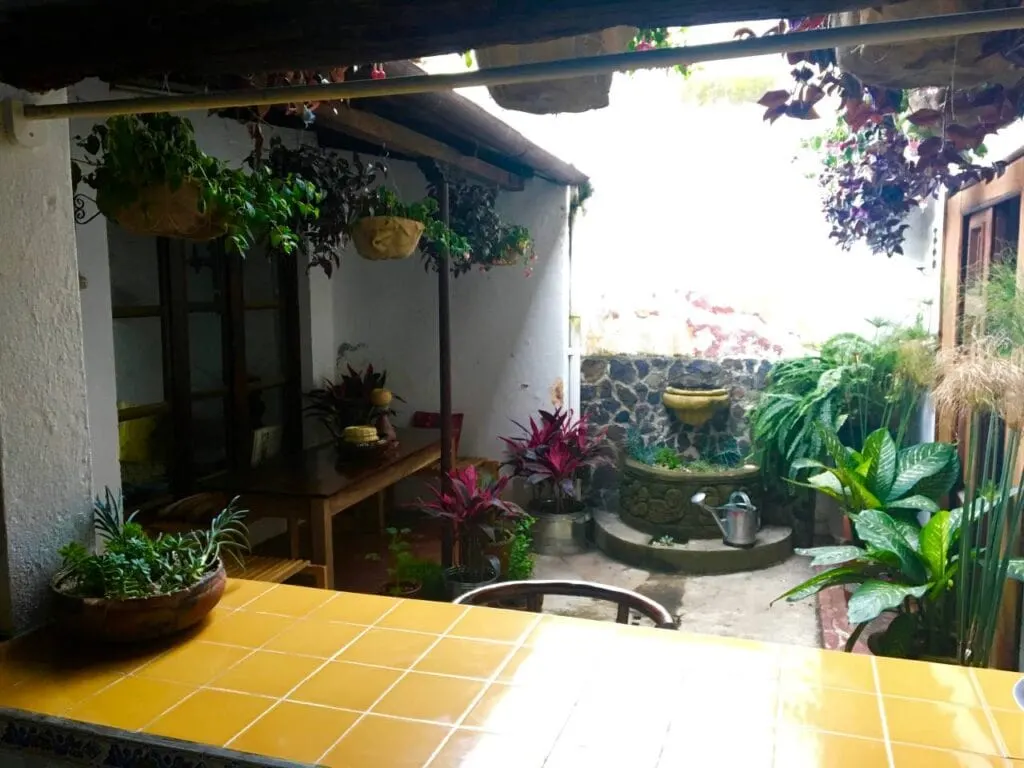 Here is a video I took from the office. The erupting volcano can be very distracting haha.
If you even get a chance to stay in Antigua, we shared our top eats from our time there in this post.
6. Incredible Airbnb Playa Del Carmen, Mexico
We spent a good two months travelling around Mexico and our of the many… many Airbnb's we stayed at this one was by far our favourite.
Rooftop pool, perfect location, gym, no construction and a well-finished apartment why wouldn't you stay here.
It took us a whole 8 minutes to walk to the beach and about 1 minute to get to our rooftop pool.
This was one of the first Airbnb's we booked that felt like home. We spent a lovely two weeks here and could easily have done longer if the dates weren't already taken.
If you are planning a trip to Playa del Carmen, this place was perfect!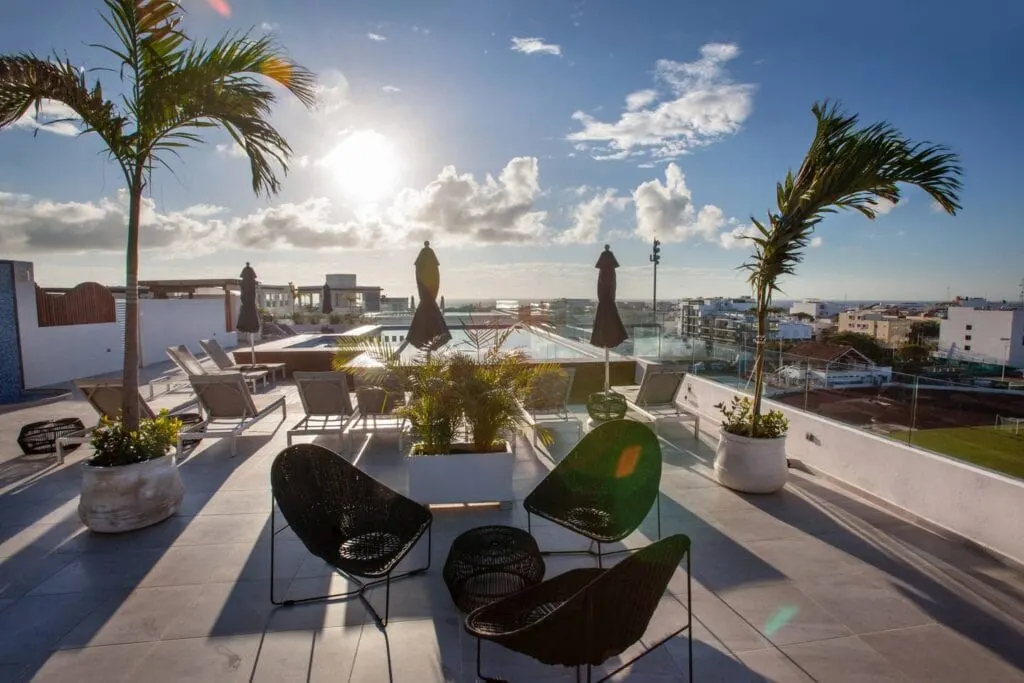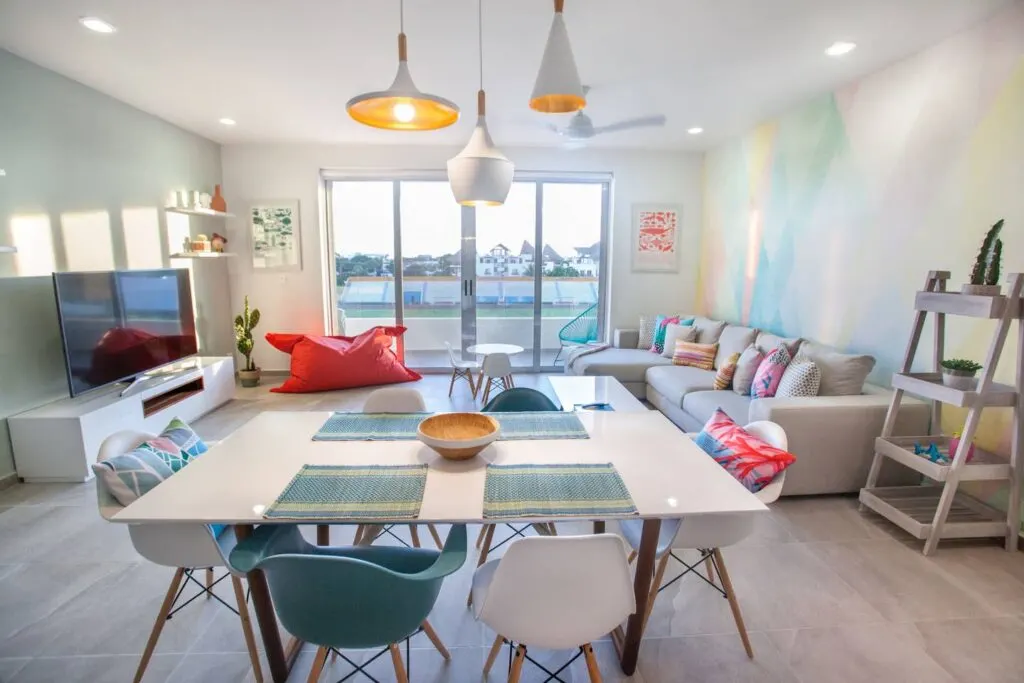 5. Havana, Cuba
This place, wow!! Our first visit to Cuba we didn't know what to expect. Sure we had Googled and read a bunch of articles on Cuba, but it is not till you are actually here that you see just how different a country Cuba is.
The host organised an airport pickup in a classic car which was an experience in itself.
If you are planning a trip to Cuba, be sure to book a few days here. It was nothing but perfect!
Renovated, bright and fresh 1000 + sq.ft apt. entirely for you. In the heart of Havana with a spectacular panoramic view of the sea. Across from the Hotel Nacional and Capri, 1 block from Malecon (sea wall).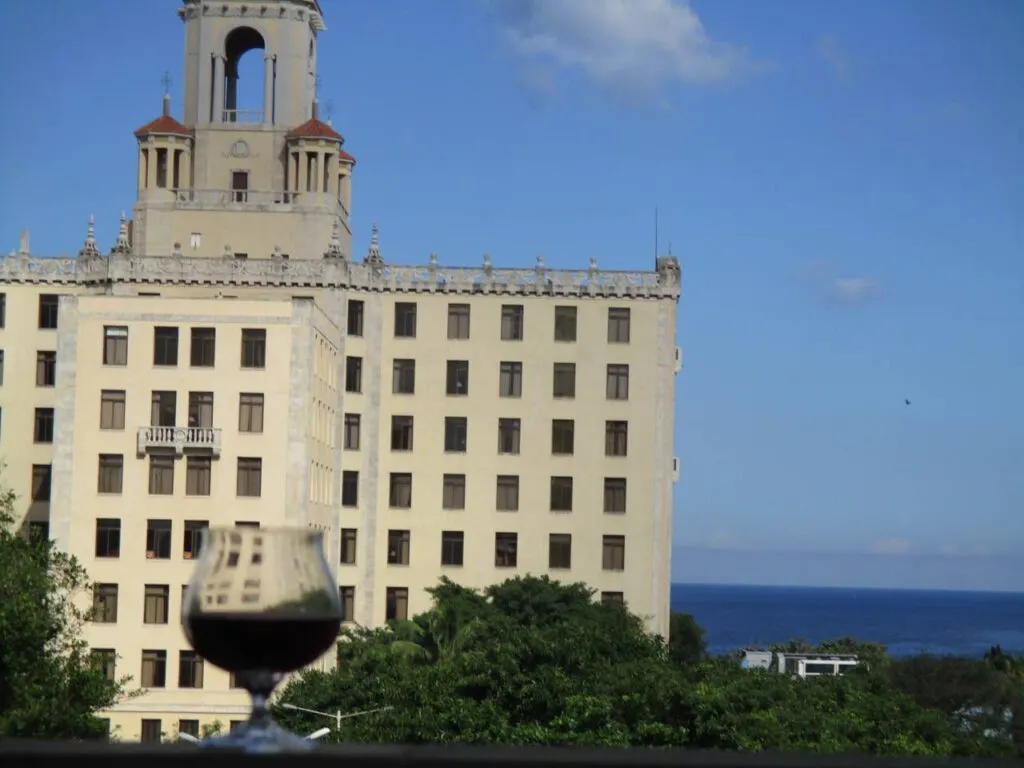 Visiting Cuba soon? We put these guides together:
4. Amazing Airbnb's – Penthouse Thessaloniki, Greece
I think any listing that we see that says "Penthouse" in the title gets our attention haha. We visited here with Sabina's parents, and I think we are all still in shock with the view it had.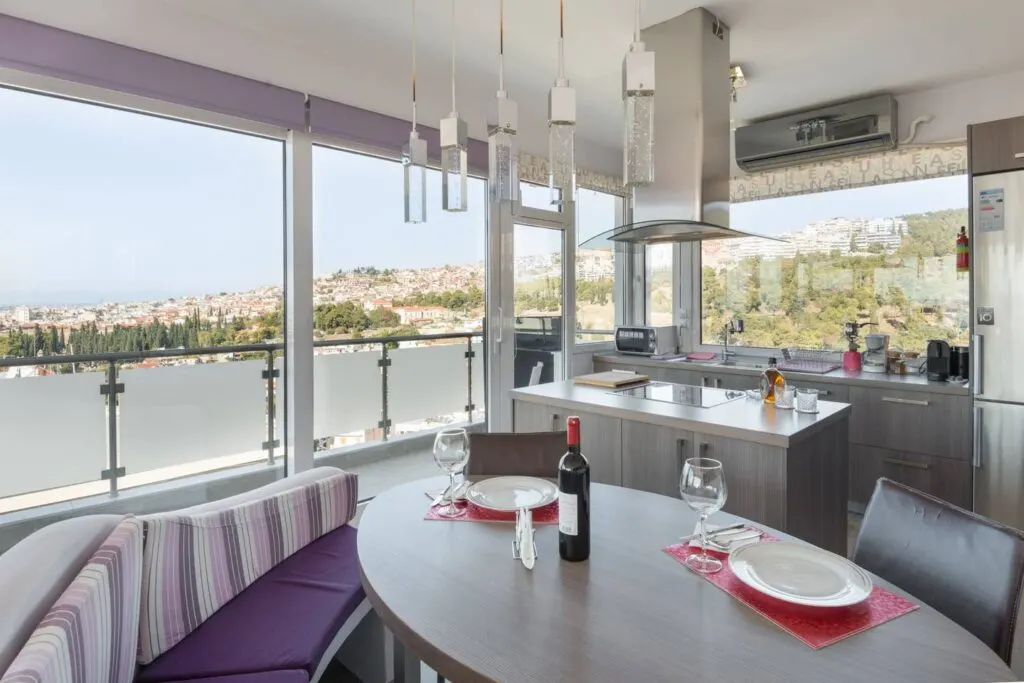 A private elevator leads you to the top floor, which opens to jaw-dropping views. We spent the first 10 minutes on the balcony taking pictures and videos.
One of the bedrooms has a piano which seems almost necessary in this luxurious Airbnb.
We tried to find the video of the place, but sadly it is on my old phone which I don't have a backup of.
I guess you will have to book it to see for yourself. Trust me the pictures do not do it justice.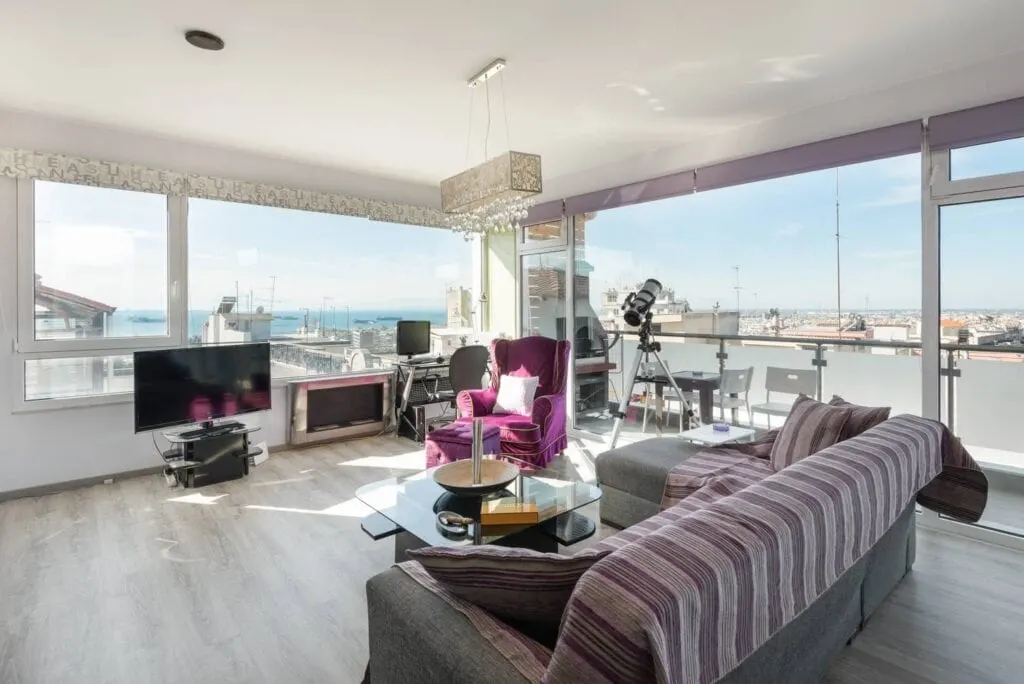 3. A Guesthouse in the ancient olive forest Crete Island, Greece
This was just a place we thought would be a good stopover on our road trip around Crete. It turned out to be one of the most unique places we stopped over for. You will need a car for visiting this Airbnb.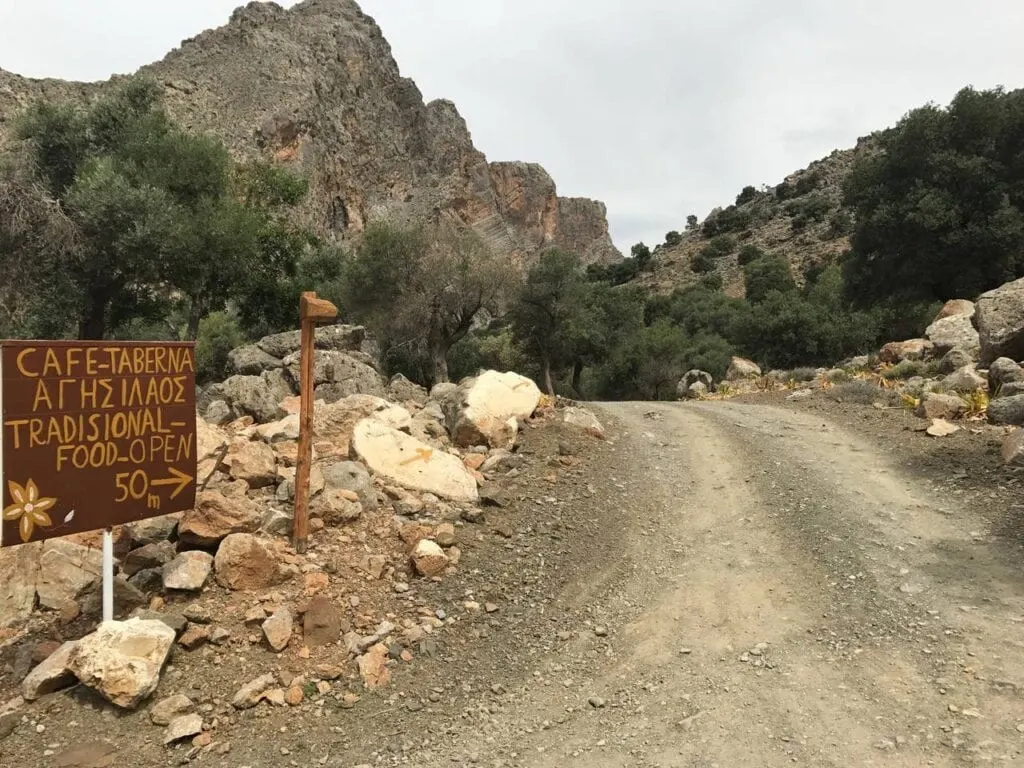 There are also loads of free-roaming animals which made for some afternoon entertainment, including dogs, cats, goats, chicken, ducks, peacocks, rabbits, birds.
We only did one night here, and it cost us a whopping €29 at the time(this included breakfast!!!). The owners were so friendly it is a family-run Taverna Agisilaos is a refuge for those who search to be close to nature and have an authentic experience of the rural Cretan lifestyle.
The owners cooked us food that night, and we have never eaten so much delicious food in our lives! I think all in all it was about 2 hours of eating and many carafes of wine.
They make their own bread, wine, cheese, olive oil and a lot more.
As far as value for money goes, this Airbnb was a winner by miles and hope to come back here someday.
It is also worth mentioning that it is only 2km's from this incredible beach called Tripiti beach.
Be sure to read our article on Crete travel tips here. We share our top 10 places to visit on the island.
2. 100-Year-Old Home In Mazury, Poland
Okay, this one is a little biased but totally worth a mention on this list.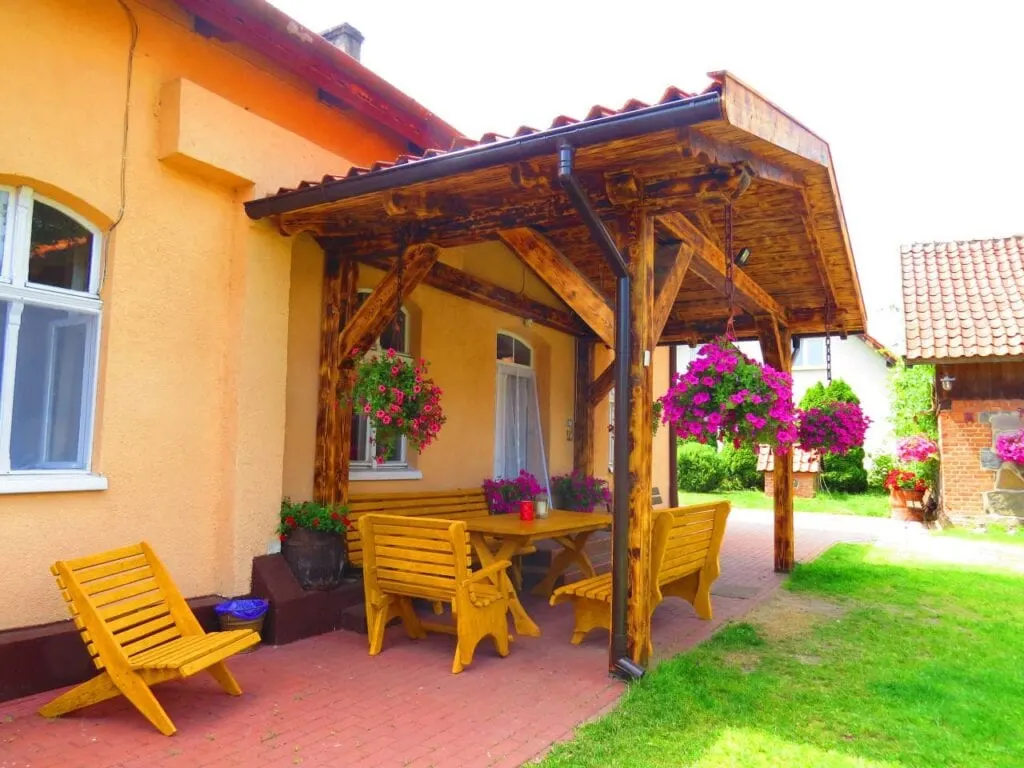 Sabina spent many years in Mazury and absolutely love this fantastic region in Poland.
Masuria, often overlooked by many tourists preferring to spend their time in Gdansk, Warsaw or Krakow, has a lot to offer.
You can read Sabina's top tips for visiting Mazury, Poland here.
If you are looking for a quiet and relaxing stay this Airbnb is for you. The house is over 100 year's old, and while it is not the entire place, the private rooms are lovely.
Having spent a few summers here with Sabina, I can tell you it is an incredible area. Located within close distance to lakes, Krutynia river and beautiful old forest, the place has lots of separate sitting areas, a fireplace, two BBQ areas and a large playground for kids.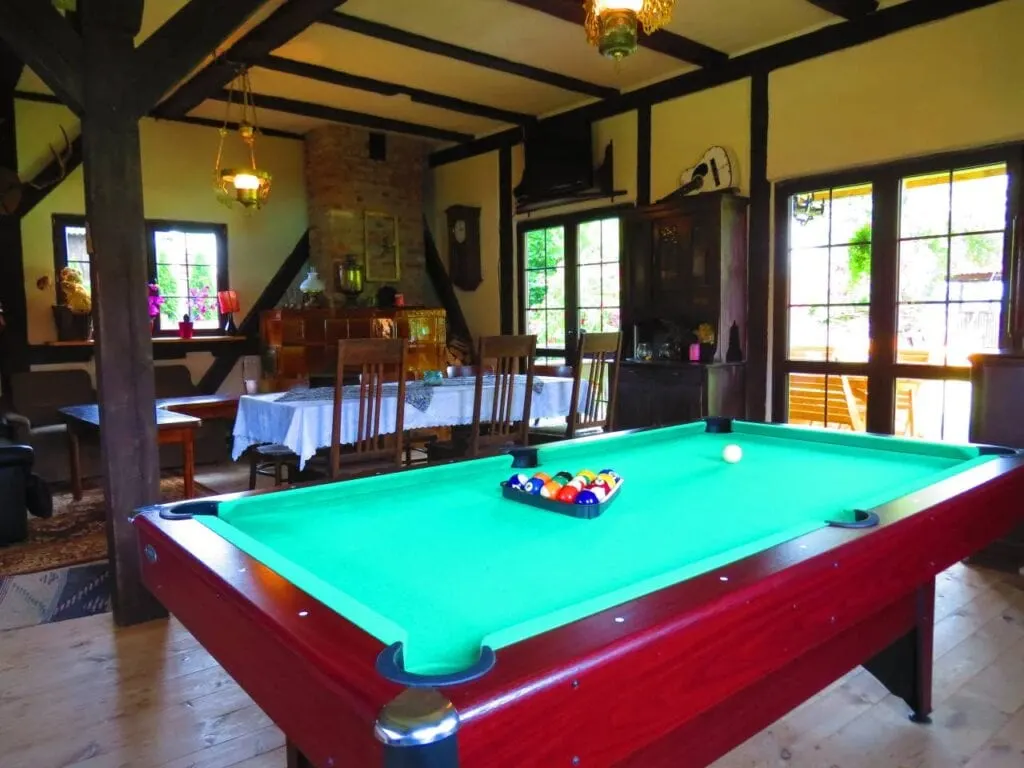 1. Unique Hidden Douro Valley, Portugal
Infinity pool, endless vineyards, UNESCO heritage site and off the beaten track.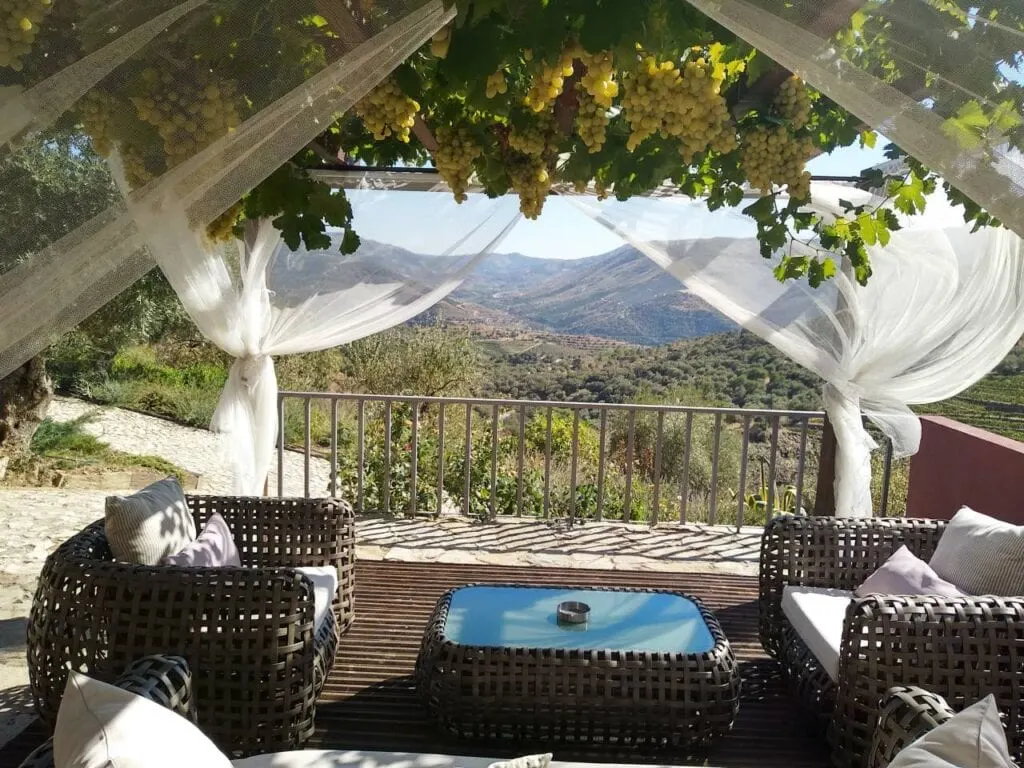 This was an Airbnb that we were excited to stay at just from looking at the pictures. We stayed here for a few nights just before we got married in the Algarve.
It was so perfect. The place is hidden away from a lot of the touristy areas in the Douro.
You will def need a car if you are visiting here. We did have a few places we wanted to see on this trip but to be honest the place was so lovely we didn't want to leave.
We spent our days drinking wine, eating grapes and getting served the most incredible breakfasts to our door.
This place also has a second villa, so if you and another couple wanted to visit it.
In fact, it was so quiet there that you forget what it sounds like to zero background noise.
There are not enough great words to describe our stay here. I think me and Sabina can confirm that this has been our best Airbnb as a whole experience in the past few years.
If you are looking to get away from it all but still be in luxury, book this Airbnb!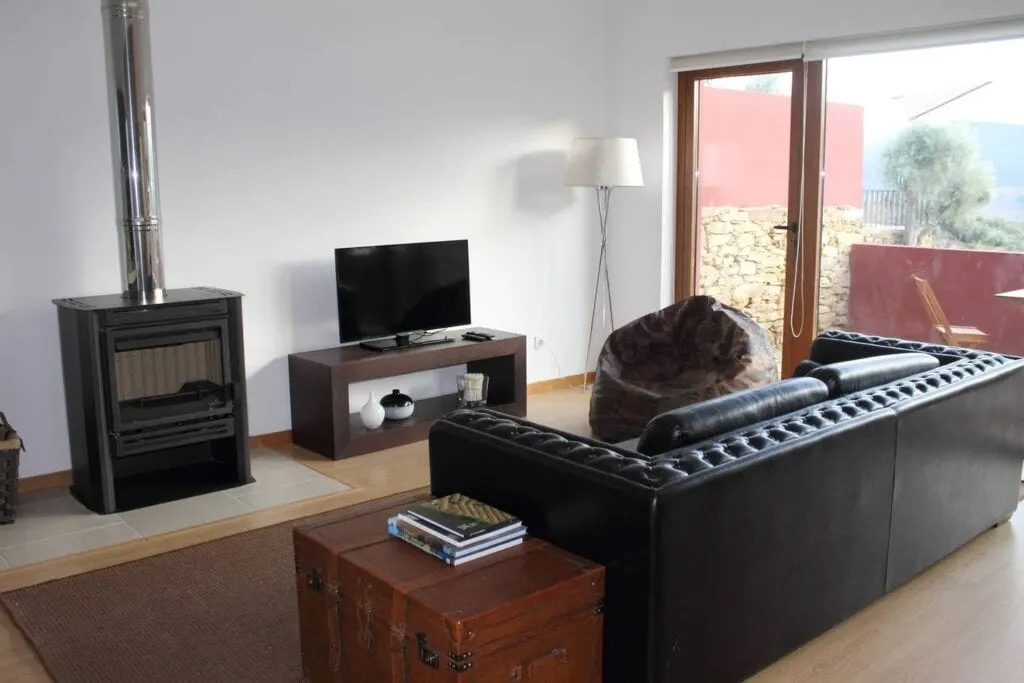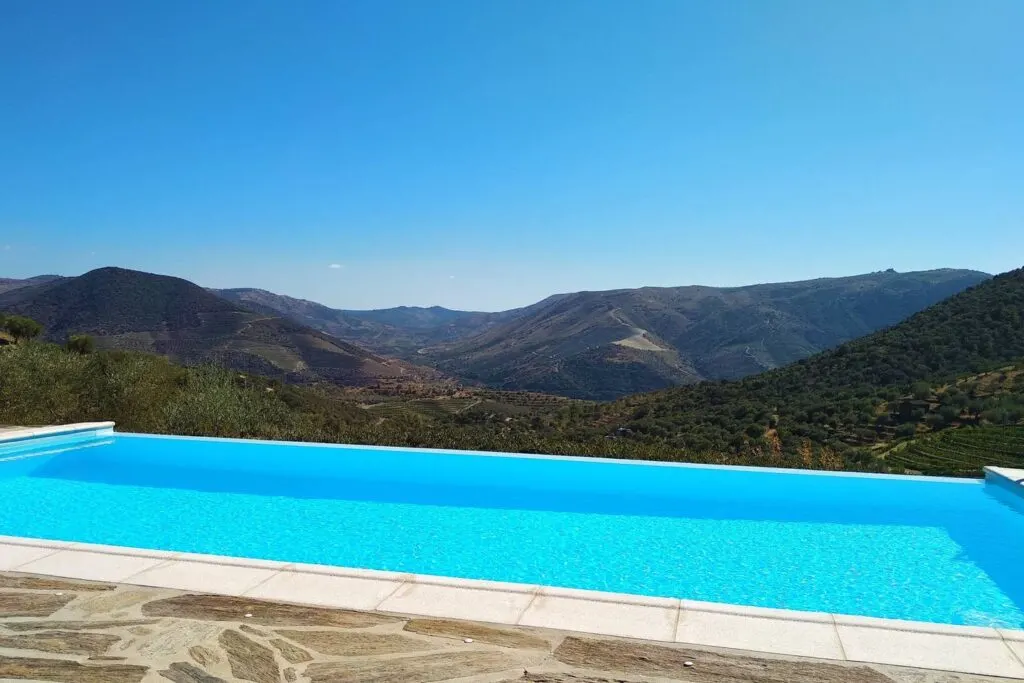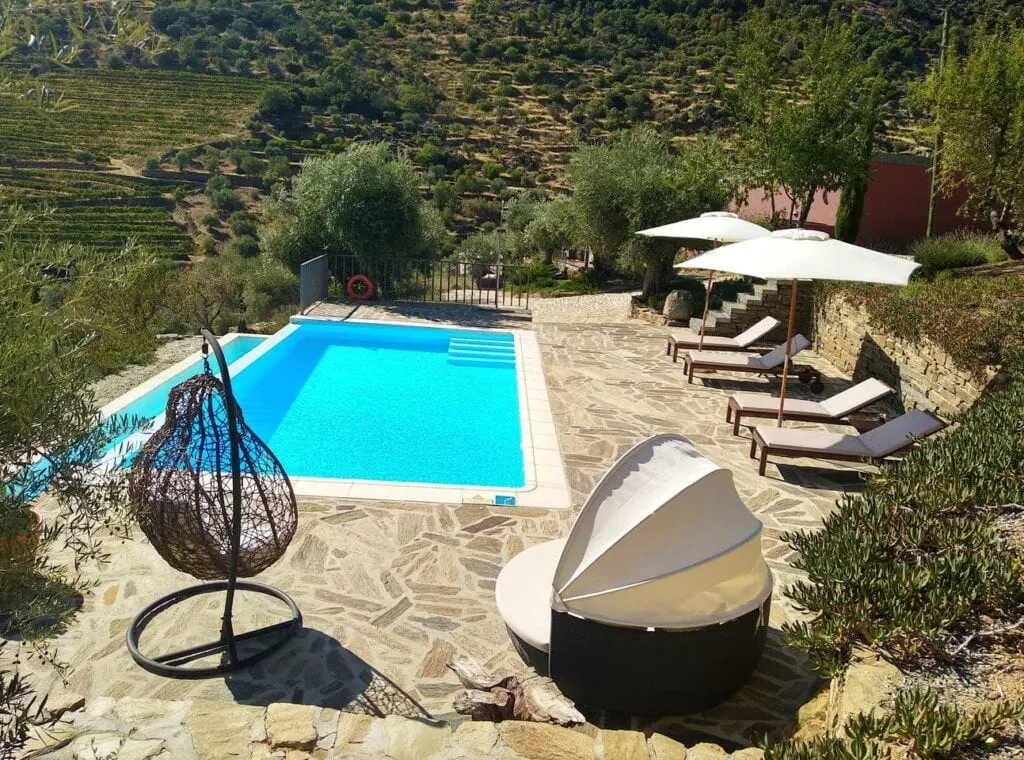 We hope you have enjoyed our collection of amazing Airbnb's.
It was hard not to include a lot of the other places we have stayed at. But this list is the best of the best.
Not every Airbnb experience has been great. We have had some nightmare stays, but every time Airbnb has compensated us or helped us resolve the issue.
Hope you end up staying in some of the above places and if you do, please comment below and let us know.
Thanks for reading and if you haven't used Airbnb grab your coupon here.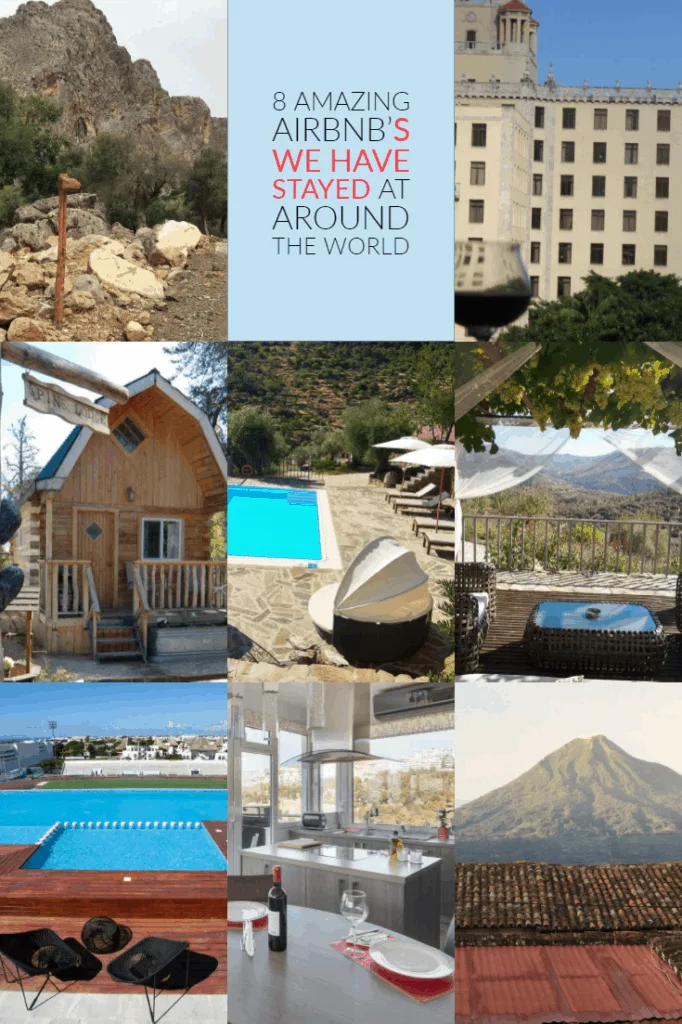 Steve and Sabina