Are you moving to Canada from Australia on the IEC working holiday visa?
Moving abroad is not always easy, especially that you have to deal with long visa processes, getting on that 15 hours + flight and trying to find your bearings as quickly as possible after landing.
We understand that things can quickly stock up and become overwhelming.
Steve and I went through the same process and wished we had someone to guide us through the process.
Every little advice helps when moving to Canada and can make things much easier!
Whether you are only considering the move or already applied for a Canadian working holiday visa from Australia, we are here to help.
Below are our most important tips for anyone moving to Canada from Australia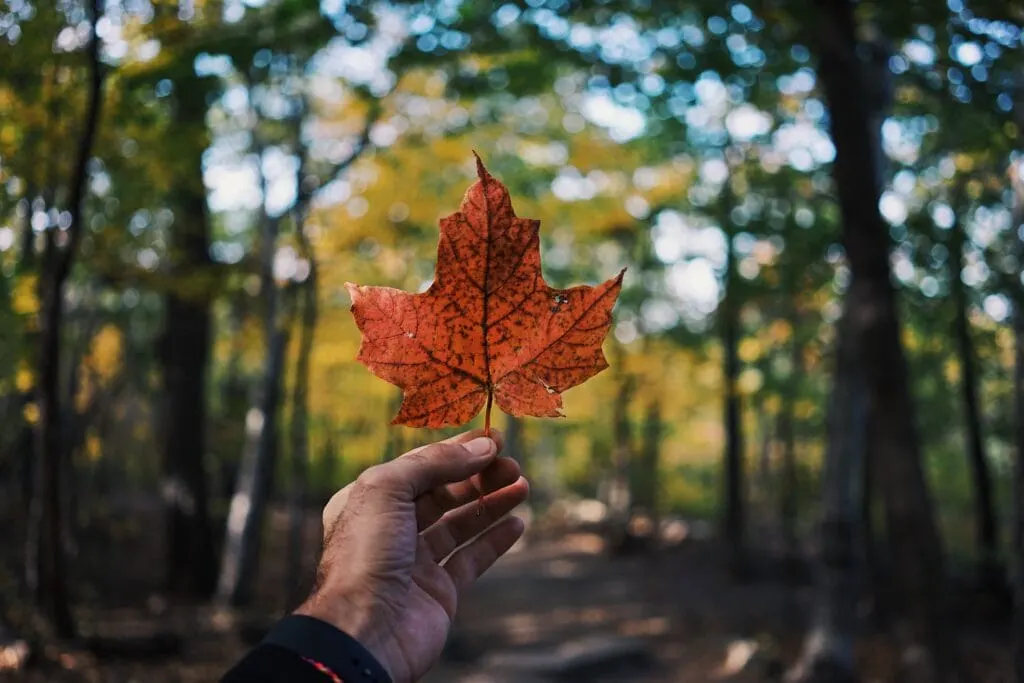 1. How to apply for Canada IEC visa from Australia
The whole visa process takes about three months from the time you submit your profile to the pool and get your POE letter.
The best part of applying for the Canadian working holiday visa as an Australian is that you have an unlimited quota.
The application age has also been raised to 35 years of age (inclusive).
The official Canadian government website states the following:
To be eligible for the Working Holiday category, you must:
Have a valid Australian passport for the duration of your stay in Canada
Your work permit in Canada can't be valid longer than your passport
Be between the ages of 18 and 35 (inclusive)
Have a minimum of CAN$2,500 to help cover your expenses in Canada
Hold health insurance for the duration of your stay
You may have to present evidence of this insurance when you enter Canada
Not be inadmissible to Canada
Have, before departure, a round-trip ticket or demonstrate that you'll have the financial resources to purchase a departure ticket at the end of your authorised stay in Canada
Not be accompanied by dependants
Pay the fees (the participation fee is CAN$153, and an open work permit holder fee of CAN$100)
As you can see, there's quite a lot of requirements, but they are quite easy to follow.
When you are ready, you can create your profile on the official Government website here.
2. I received my PEO letter, what now?
After you receive your POE letter, you have 12 months to enter Canada and activate your work permit.
When you land in Canada, you will be required to show the following documents:
Passport
Your Port of Entry (POE) Letter
Proof of funds
Proof of health insurance
A ticket for your departure from Canada or sufficient funds to purchase such a ticket and
Copies of the documents you provided in your work permit application
The Canadian government requires you to have proof of funds at the border.
To be allowed to enter Canada on a 24 month Working Holiday Visa you must show proof of having CA$2,500 to support yourself for the first three months.
In our opinion, this is the bare minimum to support yourself, especially in Vancouver.
Canada is expensive, much more expensive than Australia and the wages aren't as good.
You will most likely find a job quickly, though. So this is good news!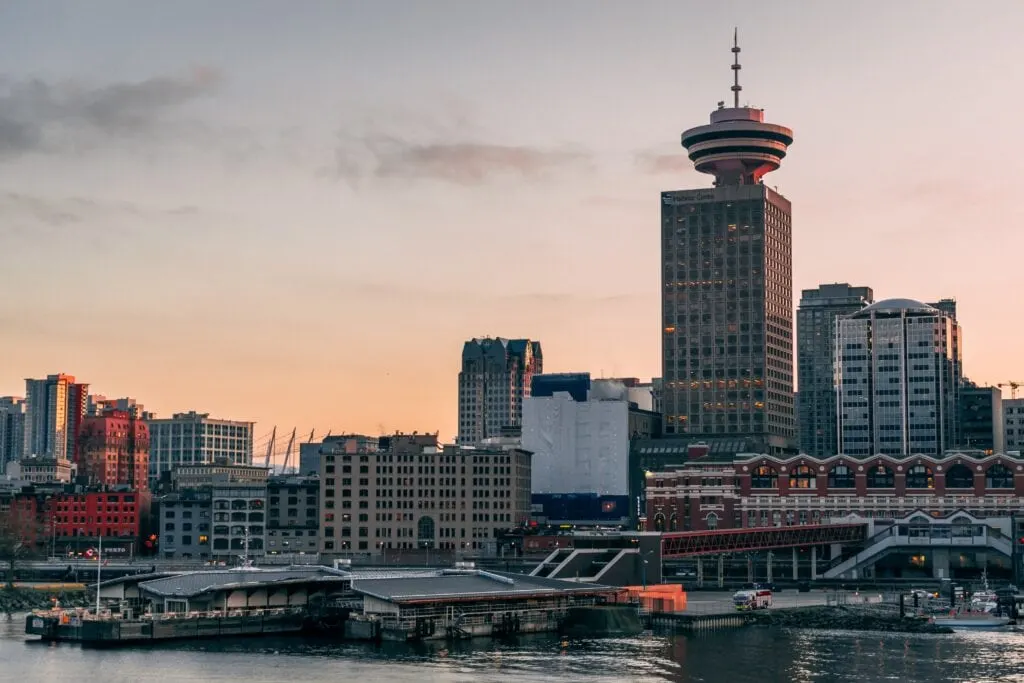 3. Make sure to purchase appropriate travel insurance when moving to Canada from Australia on IEC visa
We have been asked a lot about the best travel insurance for the Canadian working holiday visa.
Keep in mind that travel insurance must cover you for the entire duration of your stay in Canada.
You are eligible for a two years work permit. If you purchase insurance covering you for only a portion of the visa, your permit will be cut short.
Do not risk having a work permit issued for six months or a year as it can't be extended later.
You might also be entirely refused and entry if you don't have insurance.
Make sure that your insurance covers you for the following:
Medical care
Hospitalisation
Repatriation (returning you to your country in the event of severe illness, injury or death)
We have a lot of Australian friends moving to Canada on a working holiday visa, and many of them go with Fast Cover.
Fast Cover offers a policy specifically built for the International Experience Canada visa requirements.
Initially, you will be able to purchase a 12-month policy. Then, from your policy start date, you can log in to the 'Your Policy' section on their website and extend it up to the full two years.
The date changes are instantaneous, and you'll be able to download your updated certificate immediately showing your new cover dates.
The Fast Cover policy also allows unlimited trips back home, and additional winter sports add ons.
You can get your quote here for your IEC insurance.
4. Tips for finding suitable accommodation for your initial stay.
Whether you are moving to Vancouver, moving to Toronto or any other city, finding the right place to stay might not be so straightforward.
We initially booked a month's Airbnb rental and paid CAD 2 000 for a one-bed apartment in Olympic Village.
If you are new to Airbnb, you can get up to $76 discount off your first stay following this link.
We understand that this option might be out of the question for you, Hostelworld also has a lot of good budget options.
Alternatively, Booking.com might be a good search engine for finding a suitable place to stay.
If you are looking for long term accommodation in Vancouver, the rental starts on the 1st or the 15th of each month.
Typically all available rental places appear mid-month.
There are several websites such as Craigslist, and Kijiji but be wary of scams as they are common.
Search for local newspapers, libraries, or simply walk the streets of your desired neighbourhood, and you might be able to spot properties for rent.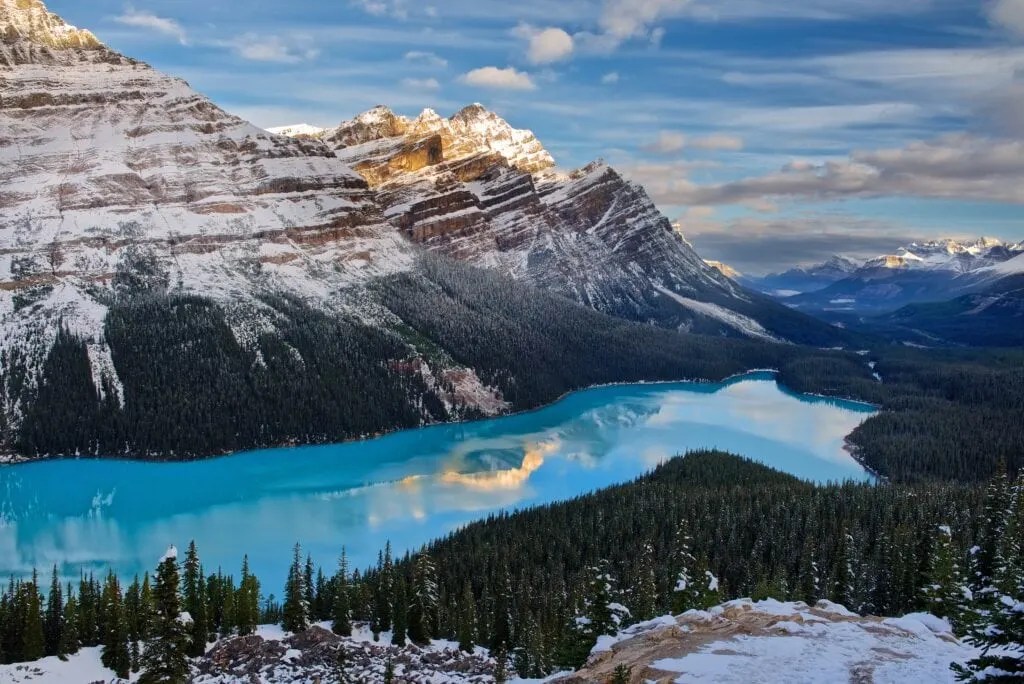 5. Getting a SIN number after you land
When you move to Canada from Australia on IEC Visa, you will be required to obtain SIN (Social Insurance Number).
In some places, you can obtain one at the airport (i.e. in Toronto).
Otherwise, head to the nearest Service Canada office to receive your SIN number.
Make sure to bring the following with you:
Passport
Work permit
Address (can be a temporary address of a hostel, hotel or Airbnb you are staying at).
You will need the Social Insurance Number to be able to work in Canada, so the sooner you obtain it, the better.
6. Open a no-fee bank account in Canada on the IEC visa from Australia
There are a lot of banks you can go with, but not all offer great benefits for newcomers.
Ideally, you are looking to open a no-fee account and the one that offers the most perks.
By any means, we are not affiliated with CIBC, but personally used it and can't recommend it enough.
It is straightforward to set up a bank account if you are Australian on a working holiday visa in Canada.
When opening a bank account in Canada, make sure to bring:
Valid passport
Your work permit
You might also be asked for a Canadian address and a phone number (you can provide your temporary address and change it later).
You will receive an ATM card on the spot, unless like in Australia where you have to have it delivered via post.
We cover all the best banks and what different offers they have in our ' best bank in Canada post'.

7. The cheapest way to transfer money to Canada from Australia
After you open your new bank account in Canada, you most likely will be looking to send money from Australia to Canada.
We learned the hard way and used a bank to bank transfers and as a result, lost over $ 500 in bank/transfer fees.
Don't make the same mistake and use a reputable transfer company like CurrencyFair, OFX or Transferwise.
You will quickly pay 5-6+% on fees by using a bank account VS a company like Currency Fair who takes less than 0.25%!
If you are wondering if Currency Fair is your best option you can find out more details here and get your first ten transfers free by signing up with this link.
Need to send larger amounts to Canada($5K+)? – we would recommend OFX they give you a dedicated broker and don't take much more than CurrencyFair on the exchange rate.
But on the plus side, they can advise you on the best time to send it and give you a much more personal touch.
We also have free transfer for life if you sign up with this link.
Many of our readers also recommend Transferwie, and you can sign up with them here.
8. Tips for shipping luggage to Canada from Australia
We've all been there.
Packing your life into one suitcase can be a nightmare!
When moving to Canada from Australia, you might be heading from summer to winter or the other way around.
It might be super hard to decide what to bring and what to leave behind.
Over the past years, Steve and I learned to minimise the content in our suitcases, but we can't lie, we do struggle a lot!
Collecting stuff overtime happens, and you might not want to get rid of everything and travel with just one suitcase.
It might be impossible when moving to Canada from Australia for two years.
We have, therefore used Sendmybag quite often.
Over time we shipped a suitcase from Canada to Europe, Europe to Australia and Australia to Canada.
We never had any issues, and the luggage always arrived as scheduled.
Whether you are looking to send luggage, box, or a piece of equipment, Send my Bag has the best service one can ask for.
You can get a quote with Sendmybag here and enjoy a 5% discount of shipping.
Read more about shipping to Canada here.
We hope that you will enjoy your move from Australia to Canada and that it will be an unforgettable experience.
If you need more advice, read our guide to working holiday visa in Canada.
Are you stressed about setting up SIM, SIN and more? Read our guide to all the essential services you can set up on day 1 in Canada.
Some useful links for moving to Canada from Australia on IEC visa:
Airbnb – We love Airbnb and use it everywhere you travel! If you are new to Airbnb, follow the link for up to $76 discount of your first stay.
Booking.com – Perfect alternative to Airbnb when you need a short place to stay.
Hostelworld – If you need a cheap place to stay where you can meet other travellers, Hostelworld is the best.
Scotiabank unsecured credit card – You will need a credit card in Canada! Scotiabank have a great one specifically for travel.
CurrencyFair – Our favourite money transfer company. They are 8x cheaper than banks. Follow the link for 10 free transfers with CurrencyFair.
OFX – Another great money transfer company for larger transfers. We use them for large lump sums. Follow the link for free transfers for life over 1k.
Transferwise – Another excellent money transfer company.
WorldNomads and FastCover – The best travel insurance companies on the market!
Taxback.com – Every time we have to do our taxes or claim Superannuation we use these guys.
Sendmybag – Best company to ship your excess luggage to and from Australia. Follow our link for 5% discount of your shipment.
Safe travels and good luck with your working holiday visa in Canada!
Before we let you go, make sure to check us out on Facebook, Instagram for updates on our travels.
P.S Don't forget to pick up your moving to Canada ebook here.