Are you moving to Toronto? You are in the right place!
We received some fantastic feedback from people on our moving to Vancouver post.
Moving to a new place is never easy! Many of us come over on a two year IEC visa, and it can be great to know something about a new city before you arrive.
Toronto and Vancouver are the most popular destinations for people to start their IEC visa.
Some spend a few months in Toronto and then move to Vancouver or the other way round.
So in this post with the help of some great feedback from Irish in Toronto and Brits in Toronto, we are covering 18 essential things you need to know before moving to Toronto!
Before we begin, we have created a moving to Canada ebook that you can pick up here or join our moving to Toronto Facebook group here.
Okay enough talk, let's begin with 18 things you need to know before moving to Toronto.

1) Prepare your clothes before arriving!
After you have sorted out your plane ticket and travel insurance for Canada (TrueTraveller, Fast Cover and WorldNomads are the best!), now it's time to prepare your stuff.
If you are moving to Toronto in the winter time make sure to bring some decent winter clothes! It can get really really cold. Summer, on the other hand, is the complete opposite.
You can, of course, wait until you arrive to pick up a lot of stuff, but it won't be cheap!
Toiletries are oddly far more expensive over here so be sure to stock up before you leave.
Well worth to shop at Boots and Primark(Pennys) shopping in advance.
Shopping is expensive so use Bulk Barn, it's unreal for saving on all household things like spices, nuts etc
2) Sort out some accommodation before you arrive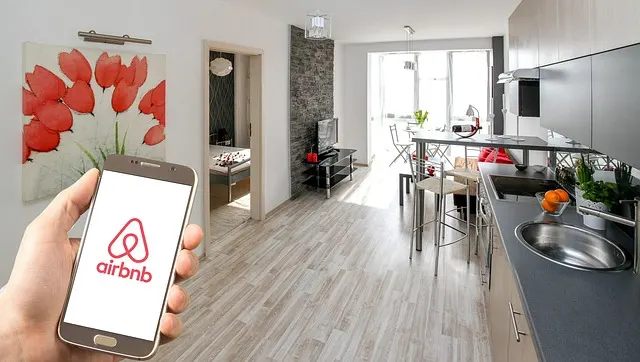 Ideally, you will have some friends who can put you up for a few nights, but this is not always the case. We would recommend booking an Airbnb for a few weeks to get yourself settled.
It will be slightly more expensive, but it does make moving to Toronto a whole lot easier.
Plus you can get a $55 Airbnb coupon here woo.
Otherwise, a hostel can be useful for a week or two. Hostelworld has a decent selection.
Lastly, you could find something on Booking.com but expect to pay top dollar!
Majority of the time rentals will start on the 1st of the month. But there will be exceptions
When you do find a place it will probably be unfurnished as the majority are.
The Facebook marketplace is great and also there are free shuttle buses from most neighbourhoods to and back from IKEA on the weekend!
3) Buying alcohol in Toronto
For whatever reason buying alcohol in Toronto is strange. You can go to the LCBO which is run by the government.
A few years ago grocery stores weren't even allowed to sell alcohol, but thankfully now you can buy beer, wine and cider.
Loblaws and Metro(they are the two main grocery stores you will find).
The drinking age in Ontario is 19,
Blogto.com is an excellent resource for everything from restaurants to things to do in Toronto.
Toronto Drinks Weekly gives you all the drink offer in your neighbourhood on each day, very handy resource
4) Public transport is great!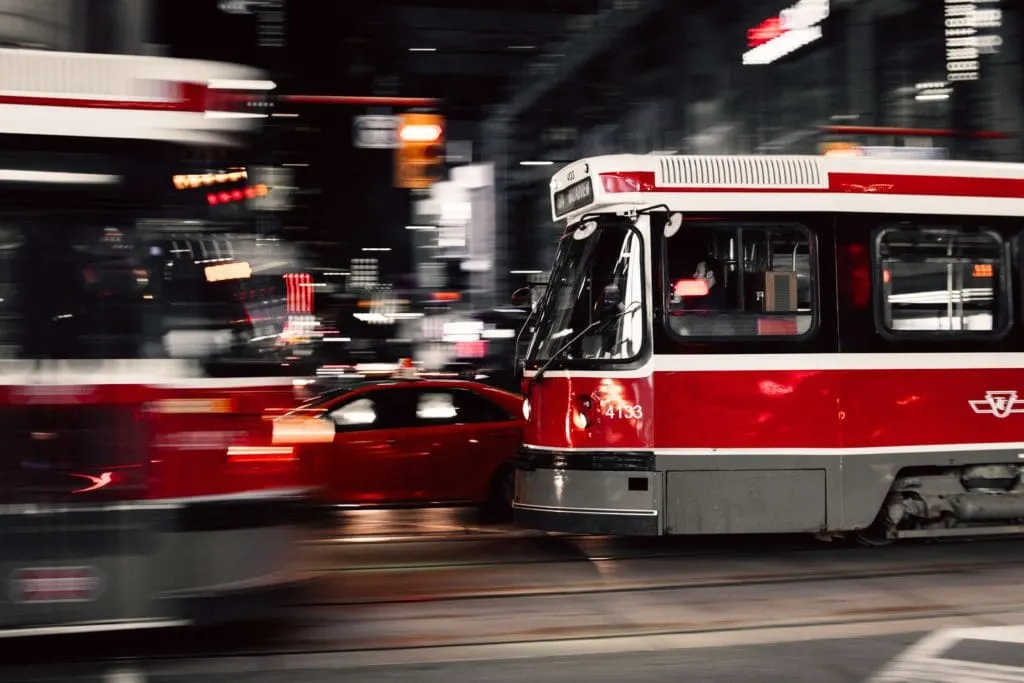 Don't worry about getting around Toronto. There are many modes of transportation in Toronto.
The Toronto Transit Commision(TTC) runs subways, streetcars(basically a tram) and busses in Toronto
You can get ticket tokens(basically a small coin) at booths by the stations and around Toronto. You can pay cash or card($10 or more).
It is wise to get a Presto card as getting tokens each time can be a pain.
The card is just a reloadable card that you can top up and scan to use any means of public transport.
Important if you top up your presto card online, it won't be on your card instantly as they have to run a file overnight for the system to update the amount.
It is not cheap but worth it if you are using public transport to get to work. All the prices are listed here.
You can also rent bikes in the city via bike share
Uber also operated in Toronto, unlike in Vancouver.
5) You can organise everything on day 1 when moving to Toronto.
You can quickly get yourself nicely set up on day one and our article on 6 Essential Services You Can Do On Day One has you covered(it does mention certain things from Vancouver but still relevant for moving to Toronto)
For a quick summary get your SIN number first(social insurance number).
It is a nine-digit number that you need to work in Canada or to have access to government programs and benefits.
You can get this pretty much straight away; then you can open up a bank account, get a sim card and start looking for jobs and all that fun stuff.
Bunz – will become one of your most used apps. It's a popular trading app where you can get buy anything you can think of.
6) You need to convert your driving licence to an Ontario driving licence.
After moving here, you have 60 days to switch over your valid licence to an Ontario driving licence
There are different licensing requirements depending on where you're from.
If you have a driver's licence from any of the countries or regions where Ontario has a reciprocal licence agreement in place, and at least two years of driving experience, then you can usually just exchange for an Ontario driver's licence right away.
More information is available here.
7) Sending money to Canada the cheapest way.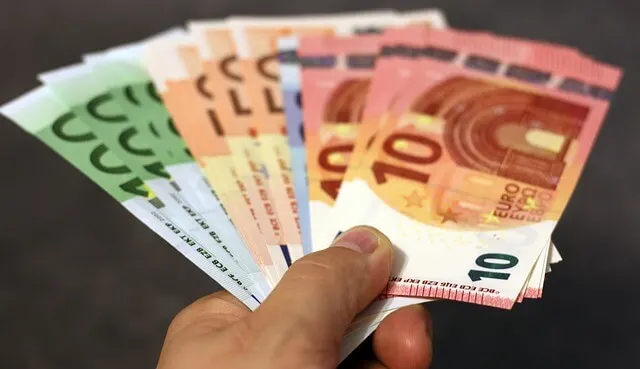 We did a blog post covering the best ways to send money to Canada when you first arrive. We would highly recommend Currencyfair or OFX.
They are so much cheaper than sending money via your bank, and you will save a fortune on fees.
It is very easy to send money to Canada, however, sending money from Canada can be a bit of a pain.
We also have the first five transfers for free with Currencyfair register here or free transfers for life with OFX over $1000 register here.
You won't regret it!
We have used both many times sending money when we were on a working holiday in Australia and when we first moved to Vancouver.
Banks will charge you 4 – 6% on the exchange rate and probably charge you a sending and receiving fee! With Currencyfair and OFX they charge less than 0.25%!!!
They also use a local bank, so you don't pay any sending or receiving fees(yay). Basically it us up to 8 times cheaper than banks!
8) Best way to open a bank account in Toronto
You probably want to set up a bank account as soon as possible. It is quite a simple process and takes about 30 min to set up.
Some banks will make you set up a "meeting" and make it all official offering you this and that.
Whether you are moving to Canada to work, study or open a business, there are great banking options available to you, and we cover them in our 'how to open a bank account in Canada' guide.
Once you have opened an account, you will probably look at the best options to transfer your money from home account to Canada.
We used CurrencyFair to send money from Ireland to our new TD bank accounts.
You save yourself at least 200-300$ plus on fees and exchange rates.
Important – Shop around for special offers. Many banks have one-year free banking offers. Trust us they charge you for everything so it is worth getting a free fees account.
9) Planning on buying a house in Toronto? Housing here is very expensive.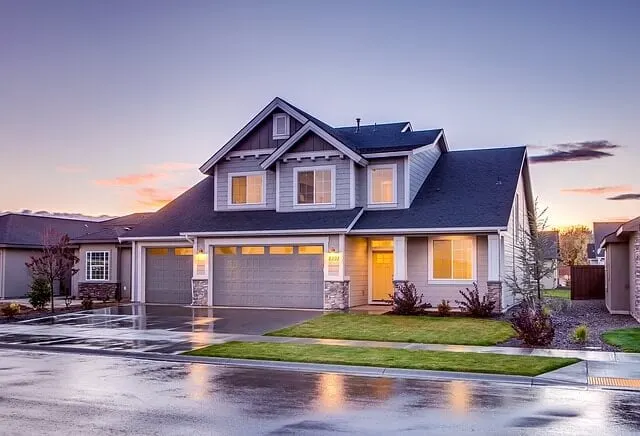 If you are planning to move here permanently, you will be possibly looking into buying a property.
The housing market is also VERY competitive and far too overpriced.
So if you are moving to Toronto, permanently it might be wise to wait until you become a permanent resident.
10) Rent is ridiculously expensive!
Just like in Vancouver you can expect to pay a fortune for rent in Toronto.
If you are a couple, expect to pay $1500+ for a nice apartment downtown(if you are lucky!).
House sharing is probably your best bet where you can find cheaper accommodation.
People will argue over the exact price of accommodation but just know that it is expensive!
Some will pay more, and some will pay less
11) Follow the PATH system
When you first walk around Toronto, you might be saying "where is everyone!?"
The chances are that they are underneath you! PATH is the largest underground shopping complex with 30 kilometres (19 miles) of shopping, services, and entertainment.
Over 200,000 people use the PATH on any given day to get around and make use of the systems more than 1,200 shops and services.
Great for when it gets to -20 degrees in the winter.
It may feel like a maze when you first walk around it but don't worry you will get the hang of it with time 🙂
Here is a little video to give you an idea of what it looks like.
12) Finding a job in Toronto
Chances are you will want to get some sort of job straight away.
Rarely people find their dream job straight away so don't stress if your first job sucks.
Hopefully, you will be one of the lucky ones who land their dream job after moving to Toronto.
There is plenty of Facebook groups that advertise job positions. Just search for jobs in Toronto or ask in our moving to Toronto Facebook group here.
Recruiters here are so so slow. They expect you to chase them, which is not the case in the majority of places around the world.
13) How to get a credit card when moving to Toronto.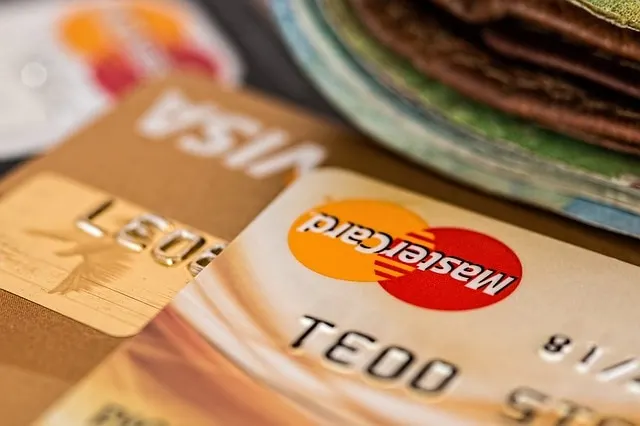 Different banks have different rules. TD, for example, does only so-called 'secured cards' that require a deposit for half the value of the credit card.
The rule is as follows: if you want $500 credit card, you will need to give $500 that will be frozen, $2000 will require $2000 security deposit.
Some other banks will do a 50% secured deposit on your credit card; it depends on the bank so be sure to ask.
Our advice is to shop around before you make any quick decision.
When we moved from TD to CIBC, we got a credit card with no problems or fees for the first year.
It is also worth getting one as booking hotels, car rentals etc. can be a pain if you don't have a credit card!
14) You will eat some of the best food in your life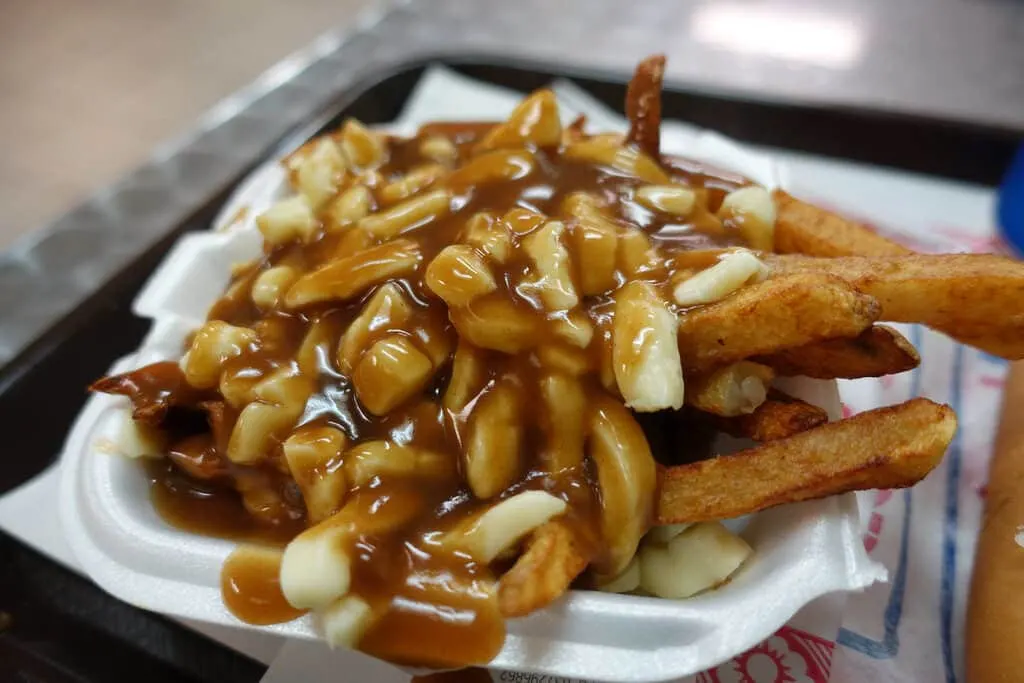 The food in Toronto is incredible!
There is a hugely diverse culture which leads to having pretty much any cuisine you can think of.
If you have yet to try Poutine, you need to do it! However, it certainly won't help your waistline haha.
Don't worry if you are on the PATH you will find many.. many fantastic restaurants.
15) Expect to tip 10 – 15%++ in Toronto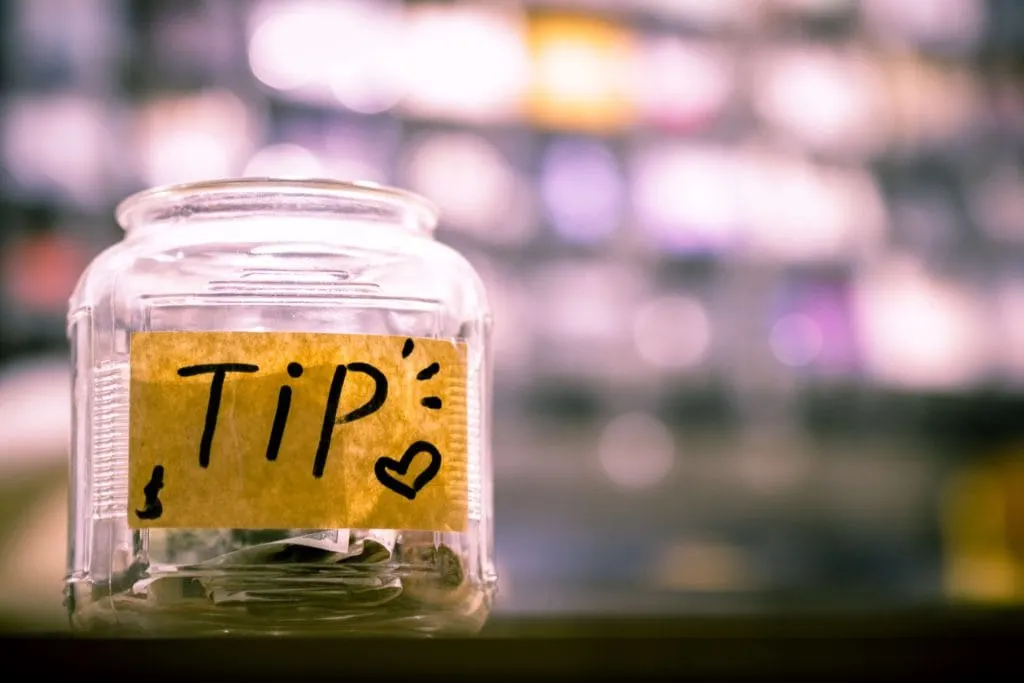 We moved from Ireland and tipping was occasional at best. One big adjust for people moving to Toronto can be learning that you need to tip. Not just for a fancy meal but for everything!
Trust me you will learn quickly what happens if you try and do not tip haha.
If you don't have any cash not to worry, you will be asked to add the tip on card machine before you can put your pin number.
As a result, the service here is top notch(in most cases!).
Some might argue that it is 10% but 15% upwards is the norm.
16) Nightlife doesn't really start until 11 pm
The band starts at 9 pm you arrive to find 2 other confused people, two to three hours later people arrive and then guess what they stop serving the drink at 2 am.
Congratulations you just had your first night out in Toronto haha.
There are late night bars after 2 am if you know where to find them, ask around and people show you to the basements where they are on.
Don't worry though as you will be taken to a seat by a lovely waitress.
Forget about standing in bars it is just not done.
Also if you are an Irish person for whatever reason, they often will confuse you with England(especially London they only know this place!).
You will also find that people don't really dress up for a night out, it is just basic clothes nothing major.
If you are stuck for things to do in Toronto, this thread on Reddit gets updated daily it is awesome!
17) You will quickly find out the real "Irish pubs."
A lot of pubs in Toronto don't have much atmosphere at least when you compare them to back home. There is plenty of Irish pubs and some you will say "aw this is great!" other "wtf is this place".
There are great bars in Toronto it just might take some searching until you find one that suits you.
18) Milk in bags? Why?
Another wtf moment you will have is when you step into a supermarket and see a bag of milk.
This is all we have to say on the topic.
If you are travelling to the USA be sure to get an ESTA
Many US states are only a short flight away. Before going grab yourself an ESTA.
We recommend applying for the visa at least a week or two before you go. It is basically a visa for the US. It lasts for two years.
Final thoughts on moving to Toronto
We wish you all the best with your move to Toronto it won't be easy but enjoy the experience.
We have a moving to Canada ebook you can pick up here it is all our advice from two years living in Canada.
Some other posts you can read about moving to Canada are:
Please pin the image below to your Pinterest board and share this article anywhere you can.
Thanks for reading!
Steve and Sabina
P.S Don't forget to join our moving to Toronto Facebook group 🙂