We recently spent one week in Santa Cruz de Tenerife.
We wanted to share our top tourist tips for a holiday in Tenerife.
After spending three weeks in Tenerife, our favourite spots on the island was by far Santa Cruz de Tenerife!
The island is flooded with tourists year round.
If you are trying to escape the crowds, there are still several beautiful hidden places to explore.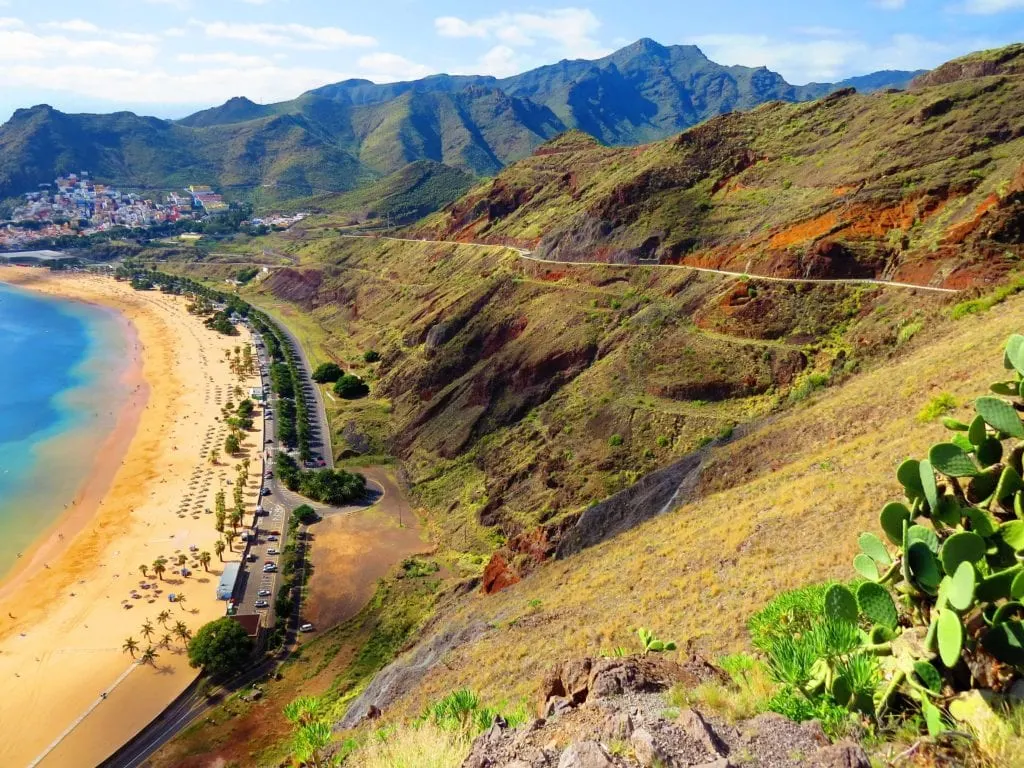 We enjoyed our time here and explored some great places with authentic Canary cuisine and breathtaking views.
Our first week on the island we spent it in Santa Cruz de Tenerife and even though it was late November, the weather was still great. With 25 degrees every day, it was easy to fall in love with this place.
We have decided to put together this tourist guide for all travellers seeking to escape the crowds and have fun on one of the most popular Canary Islands, Santa Cruz de Tenerife.
Top tips for the best holiday in Santa Cruz de Tenerife
Santa Cruz is considered less touristy than other parts of the island.
The place gets still a considerable amount of attention, and it is a great gateway to exploring the hidden spots.
The highlight of the Santa Cruz it's it mountainous surrounding and the Parque Rural De Anaga delivers spectacular views.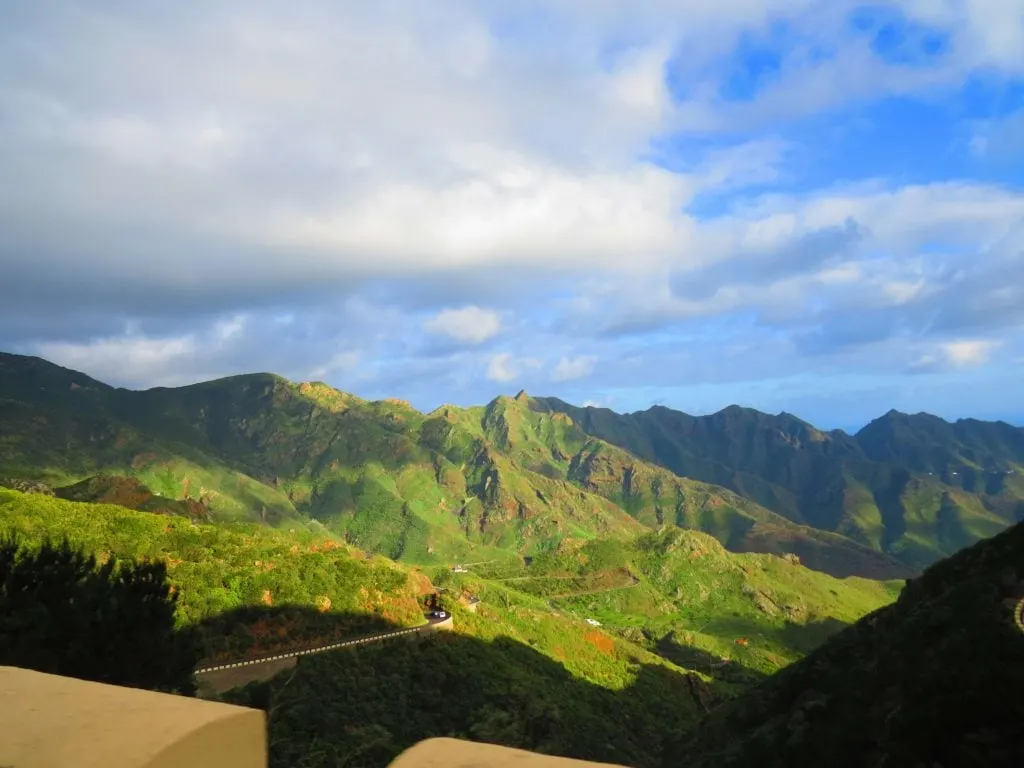 The mountains stretch for 14,418.7 hectares and have one of the windiest roads we drove on in a long time. Discovering the area and the park itself can easily take few days, and some of the coastal villages are hardly accessible.
Take the path up to Lomito del Llamo just passed Las Teresitas Beach and find one of the most spectacular coastal views the island has to offer.
For a long day away check out the small villages scattered around the coastline. We do recommend to take the route from Santa Cruz de Tenerife to Biladero and onwards to Benijo to discover some beautiful spots.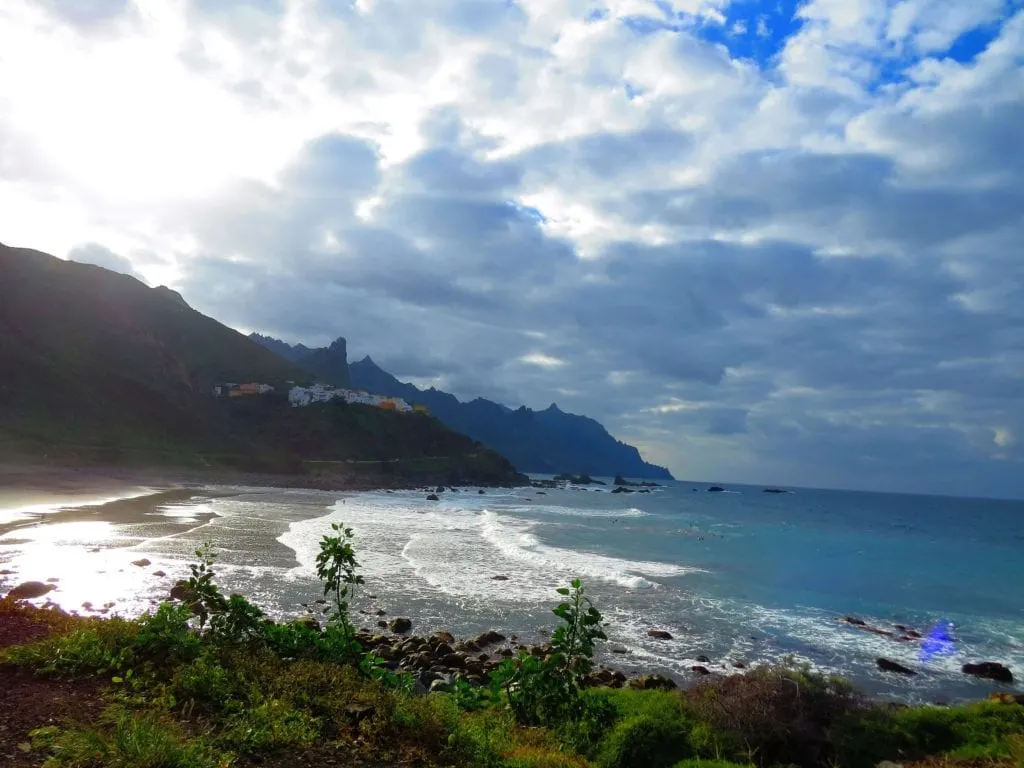 If you are into surfing, the north/east beaches do get perfect waves and are ideal for an escape if you want to relax on a long stretch of dark sand without bumping into others.
How to get around Santa Cruz De Tenerife
The public transport on the island is quite good. If you are looking to explore the area in greater depth renting a car is your best option.
There is a lot of car rental companies both local and international.
We recommend you to rent the vehicle in advance as they are the most popular way of tourist transportation here.
They can be booked out in high season.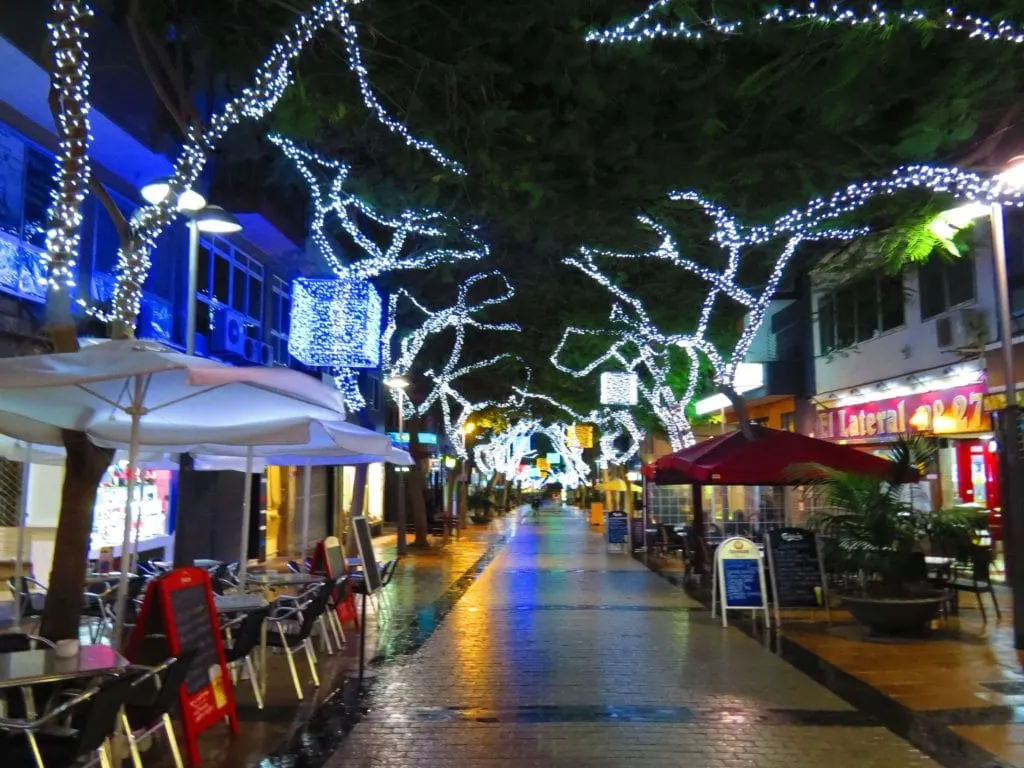 Distance from Tenerife North Airport to Santa Cruz de Tenerife
The island has two airports and flying into the north airport is your best option as it's only 15 min drive to the city centre. The south airport is located about 2 hours drive from the city via TF- 1 route.
Price of accommodation in Santa Cruz De Tenerife
There is a fair amount of accommodation in the area and hotels ranging from luxury to average.
The best option to find a place is to go on Booking.com or Airbnb which we used.
We found a 7-night accommodation in 2 bedroom apartment for €500 a week. We recommend booking a place well in advance, although the low season isn't as popular and it's easier to find something nice for less.
Restaurants not to miss in Santa Cruz de Tenerife.
We love good restaurants, and the dining scene here is excellent too.
The prices aren't too high, and you can have a great meal for two with a glass of wine for less than €30.
Our personal favourites are El Lateral No 27 and Taberna El Cambullon with great food, fantastic atmosphere and cheap wine.
We also enjoyed several other places like a small bar/restaurant in Plaza del Principe.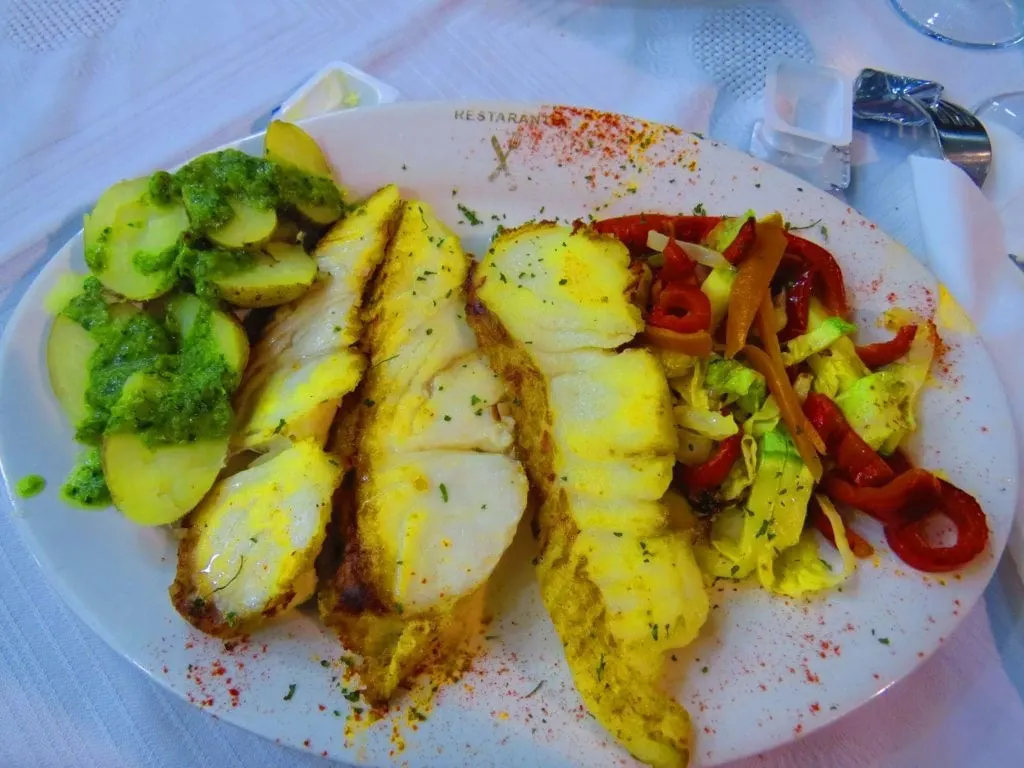 We strongly recommend to try something different each night and taste the authentic cuisine.
If you are on a tight budget, you can do a grocery shopping in one of many small markets scattered around the city. Our personal favourite cheap meals were cheese, bread and red mojo sauce (the spicy one is the best!).
Our top attraction picks in Santa Cruz de Tenerife
There are top attractions around the area you won't want to miss
The island of Tenerife has so many places for tourists to explore.
Our personal favourite was the coastal drive to Lomito del Llamo the views are incredible and if you are fit check it out on a bike or just walk.
6 Things to do in Santa Cruz de Tenerife

The town is also the location for the 'Museo de la Naturaleza y el Hombre' ('Museum of Nature and Man'). It displays the archaeology, flora, fauna, anthropology and sociology of the Canary Islands.
The most recognised places of Santa Cruz de Tenerife is the Auditorium of Tenerife and the Plaza de Espana located in the city centre.
Iglesia de Nuestra Señora de la Concepción, located right in the heart of the city is hard to miss, with striking bell tower and is one of the city's oldest churches.
Fort de San Juan, located within 10-minute walk of the Plaza Espania and this 17th century Castillo The San Juan is more of a modern fortress but is worth a visit.
Parque García Sanabria is perfect for a relaxing day at the park if you are looking fo something different for the afternoon. With Mediterranean and subtropical trees and flowers interspersed with sculptures, wide paths and various water features its a perfect place for a picnic.
Explore the nearby pyramids de Güímar with exhibits full of insight history to Tenerife and world pyramids. The site is very interesting and is visited by not too many tourists.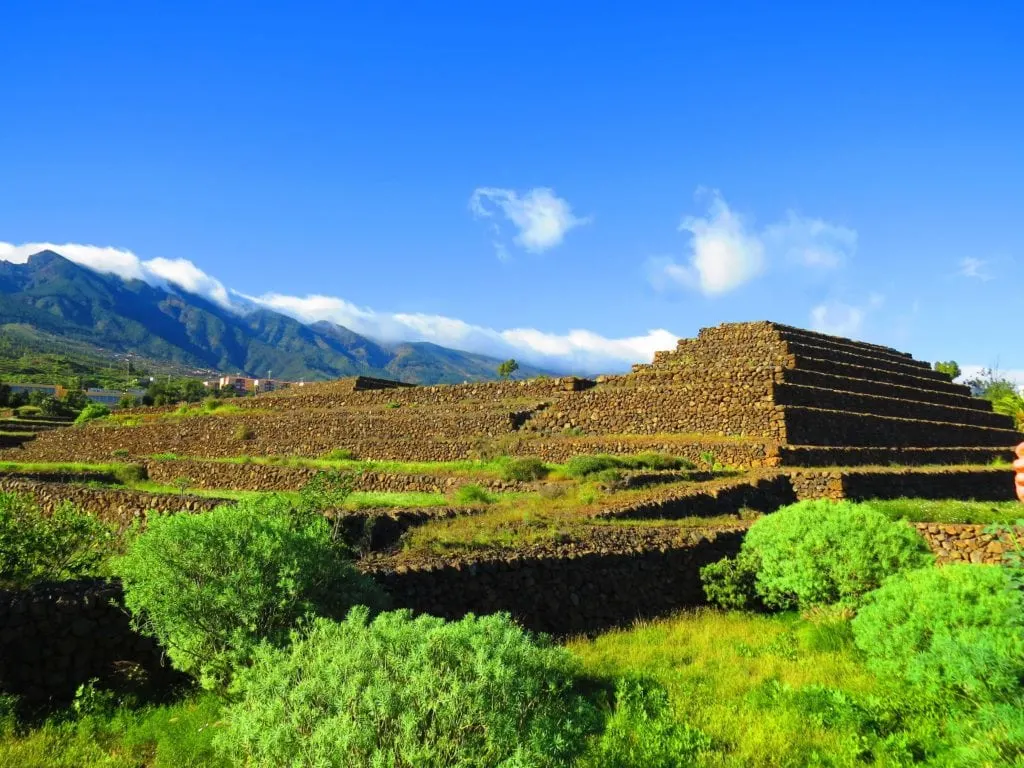 If you do have a car make sure to do the mountain drive for a spectacular view and explore the hidden coastal villages. The restaurants there are very welcoming and traditional so make sure to make a stop on the way.
The restaurants there are very welcoming and traditional so make sure to make a stop on the way.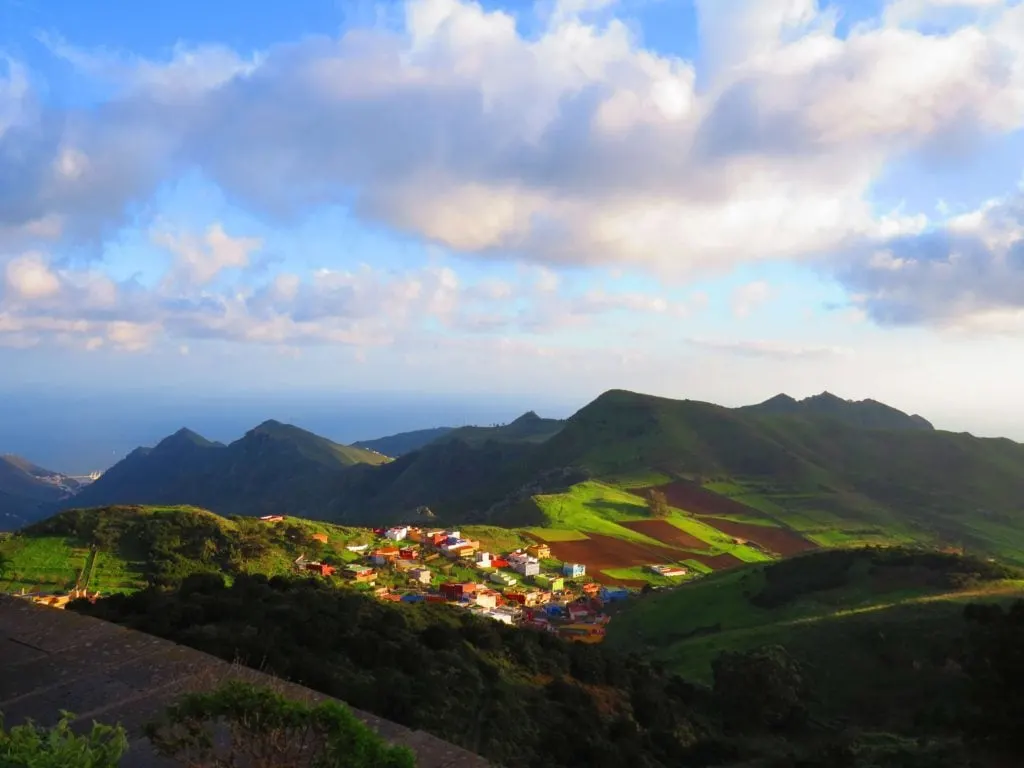 Best beaches to visit in Santa Cruz de Tenerife
Santa Cruz has one main beach called Playa del Las Teresitas with beautiful gold sand.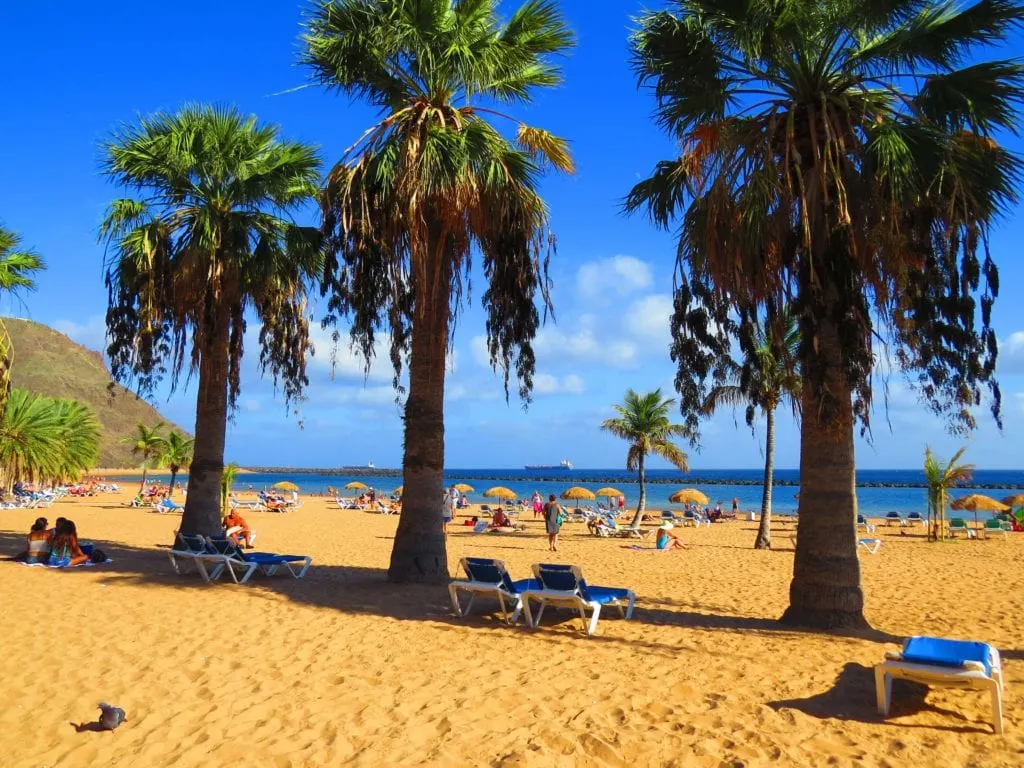 Take the TF- 1 route south to explore small hidden beaches and great coastal views.
Take the TF-12 to TF-134 and find beautiful black sand beaches perfect to relax or surf.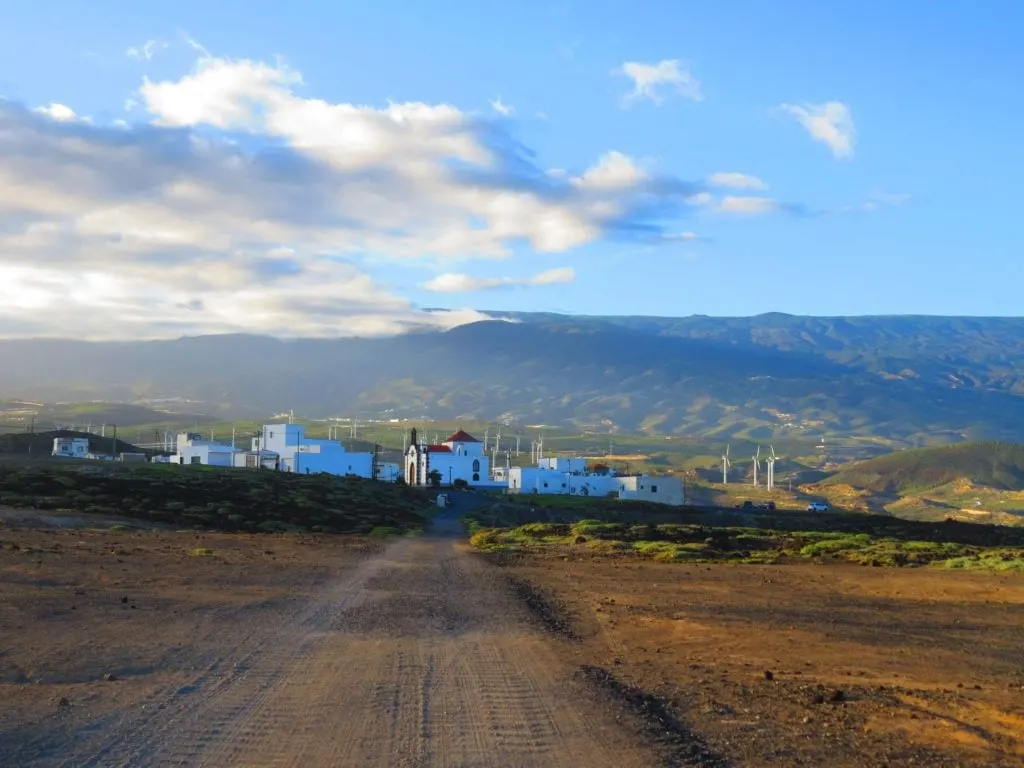 Conclusion on Santa Cruz de Tenerife
We loved our week here and will be sure to go back at some stage.
So many amazing things to see in Santa Cruz.
Tenerife has much more to explore and therefore we will be putting together another guide to holiday in Los Gigantes.
It also gets the most amount of sunshine year round
Followed by a guide to a fun holiday in Las Americas.
Comment with any questions and recommendations you may have.
Sign up to our weekly newsletter and get notified when new guides like this come out.
Hope you enjoy your holiday in Santa Cruz de Tenerife.
Safe travels,
Steve and Sabina