Are you planning to visit Olhão?
Olhão, located only 20 min away from Faro airport, must be one of the most charming towns to visit in the Algarve.
We came across Olhão for the first time when planning our trip to the ever-so-popular Tavira.
Searching the internet for a long time and trying to find a suitable Airbnb, we were left with no luck.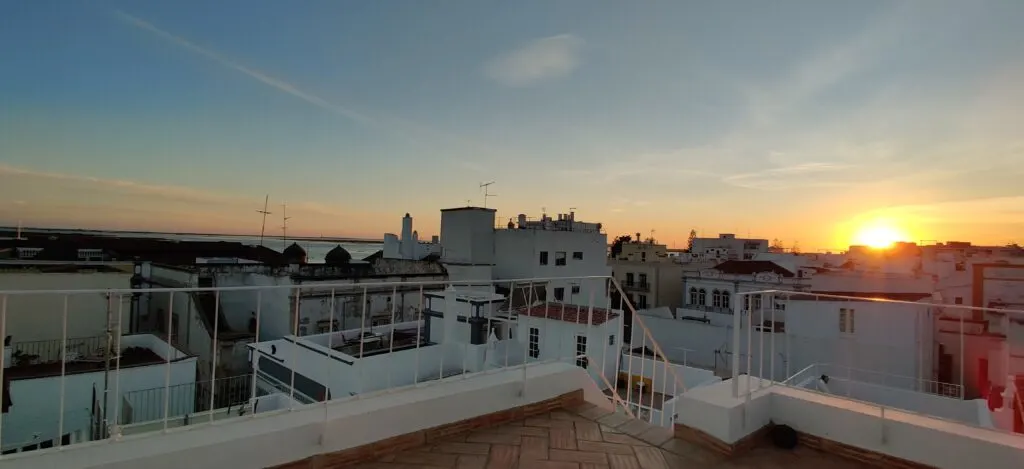 The decision to visit Olhão was quick, and without any previous research on the destination, we were on our way.
Driving into the marina was a big surprise to us.
We didn't expect such a charming town with narrow streets and whitewashed buildings.
It was a Saturday morning, and the place was bustling.
The markets were filled with people buying fresh seafood and vegetables from the local farmers.
Later we learnt that the Olhão market is one of the biggest markets in the Algarve!
After we visited Olhão for the first time, we fell in love with this charming and unique town.
Olhão, less touristy compared to the nearby town of Tavira, has plenty of charm and character.
When visiting Olhão, make sure to add Ria Formosa to your sightseeing schedule. We went on a fantastic tour of the nearby islands in Ria Formosa and absolutely loved it.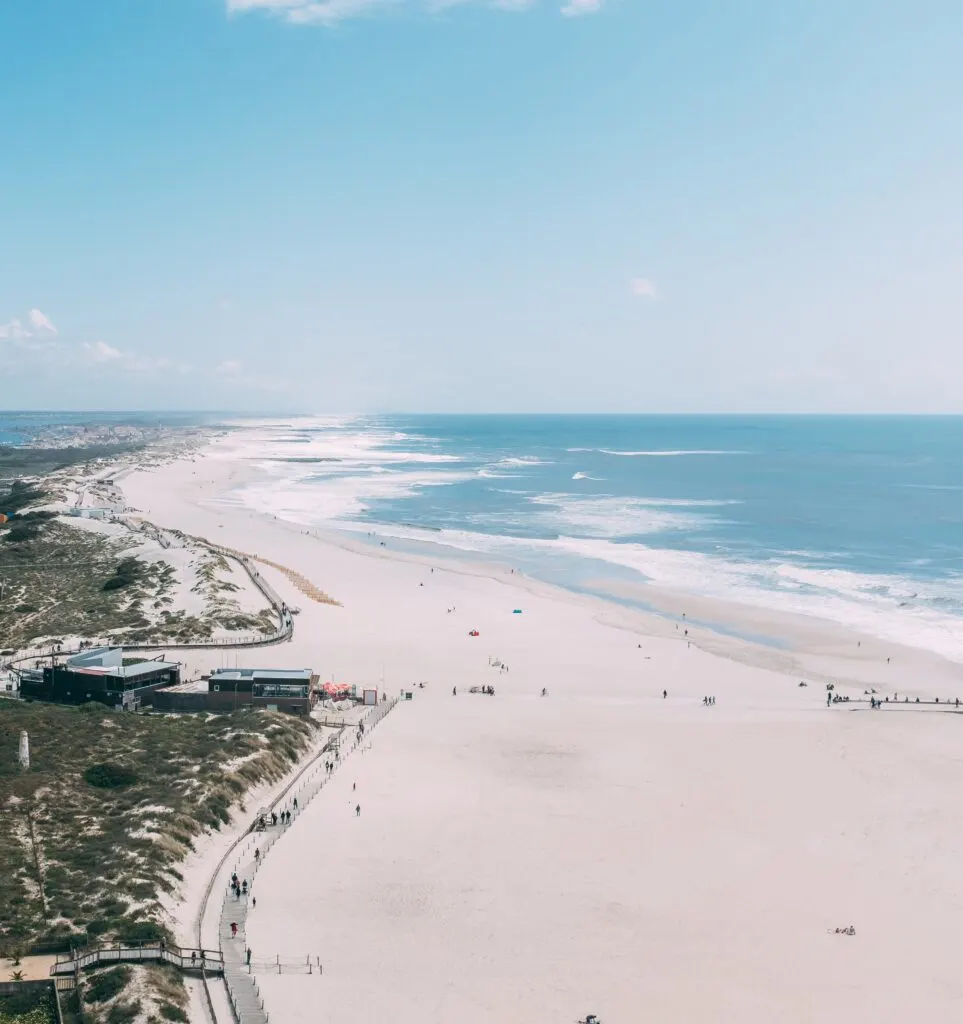 We got completely sidetracked, enjoying the sunshine while walking around the town or sipping a glass of wine on our balcony.
So now we have to plan our return visit to Olhão to explore all the nearby 'must-see' spots.
The first time we came to Olhão, we booked only two nights and didn't manage to see a lot of the area.
Next time our visit will be much longer, and ideally, we will have more time to explore.
Is Olhão worth visiting?
Yes! Ideally, you would need 4 or 5 days to explore the town, the stunning beaches and the surrounding areas.
From busy streets packed with bars and restaurants, fresh produce markets, and craft shops to exploring some of the best beaches in Portugal, Olhão is a must-visit!
You can easily explore Olhão on foot, bike, tuk-tuk or see it from the water on a boat.
Explore Olhão on a bike:
We often opt in for this option and explore the area at our own pace cycling the streets.
There are many spots in the town where you can rent a two-wheel drive.
Many bike rentals also offer organised tours where you can learn about the area from a local.
Grab a ride in a Tuk-Tuk:
Yes, you are correct, this ever so popular form of transport in many Asian countries exists here.
Love Tuk provides tours, transfers, and city visits, or you can just get one to get from point A to B.
Hop on a boat – see Olhão from the water:
The hop-on hop-off Ria Formosa island tour is a must!
Here you get to sail through the amazing channels of Ria Formosa Natural Park at your own pace and admire nature, relax on the beach and see how the locals live in a fishing village.
There's plenty of fish in the waters here. Book a fishing tour in the marina and enjoy the afternoon catching your dinner.
Visit Olhão best restaurants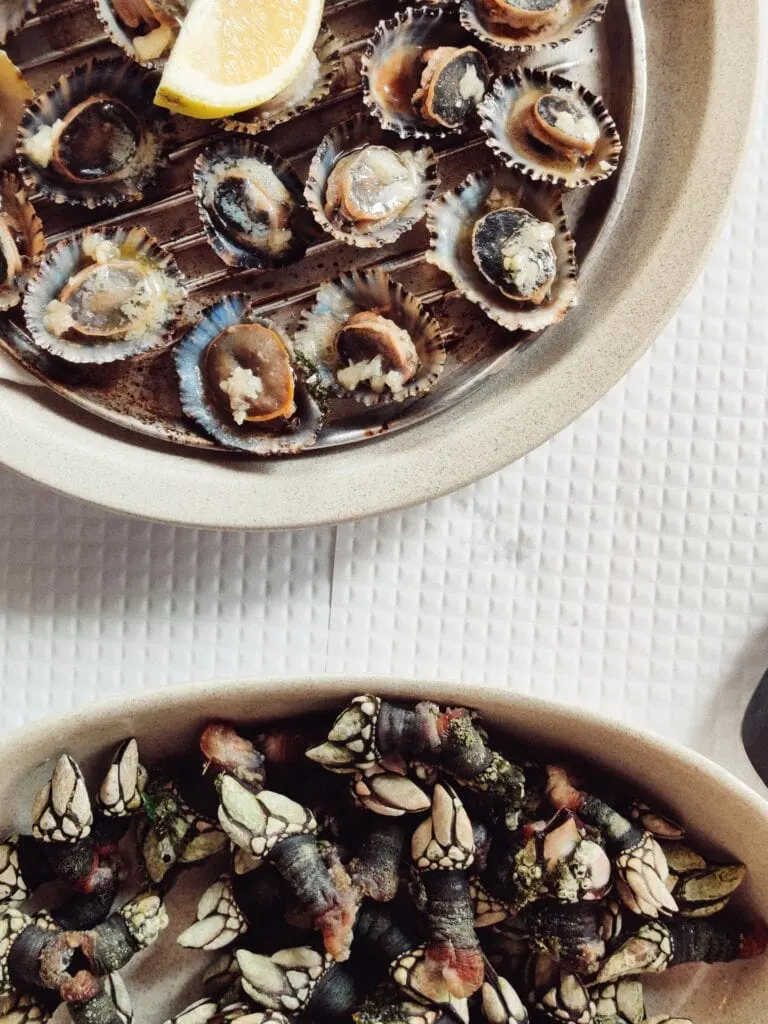 After a day spent sightseeing and other fun activities, there's no better way to end the day than with a glass of wine and a tasty meal.
Olhão is the perfect place to enjoy tasty culinary creations.
The number of restaurants here might actually be a bit overwhelming at first.
But after a while, we managed to find some of the best restaurants in Olhão.
Tapas e Lendas Restaurant
We had dinner here on our first day in the town.
An absolute treat of a place. All the small dishes are prepared with traditional Portuguese recipes and are cooked to perfection.
We indulged in many small plates, including razor clams, squid, and goat's cheese in honey.
Make sure to book your table well in advance as they get very busy, especially during the weekends. This place is also cash only.
Visit Olhão Vai e Volta Restaurant
This restaurant is a Portuguese take on a Brazilian rodizio.
Here you get fed until you tell them to stop with all the dishes being made of seafood.
It's a simple place where your fresh fish is barbecued to perfection. No wonder that even Jamie Olivier praised Vai e Volta in his monthly magazine.
When visiting Olhão, make sure to stop at O Livramento – one of the oldest restaurants in town.
Here we were served very traditional and very local dishes.
Keep an eye out for some of the favourites like the Xarem, Canja de Ameijoas, Acorda and of course, the most famous of all, the Shelfish Cataplana.
Pizza na Pedra – Best Pizzeria in Olhão
If you need a little break from the Portuguese food, than then Pizza na Pedra calls your name.
Try this little Italian restaurant serving authentic pizza from a wood burn oven.
Absolutely delicious.
Another tapas-style restaurant also serves delicious and fresh sushi.
They have a great selection of wines and cocktails, so it's a perfect choice for a sundowner or a drink after a long day exploring.
Best ice cream in Olhão
We had to include this one! After a big meal and a long walk around the town, we ended up by the fish markets.
On the corner, we found a small ice cream shop and had to check it out.
All it is to say – one of the best ice creams we have ever had.
Head here if you crave a pastel de nata or something a bit more sophisticated.
Visit Olhão best bars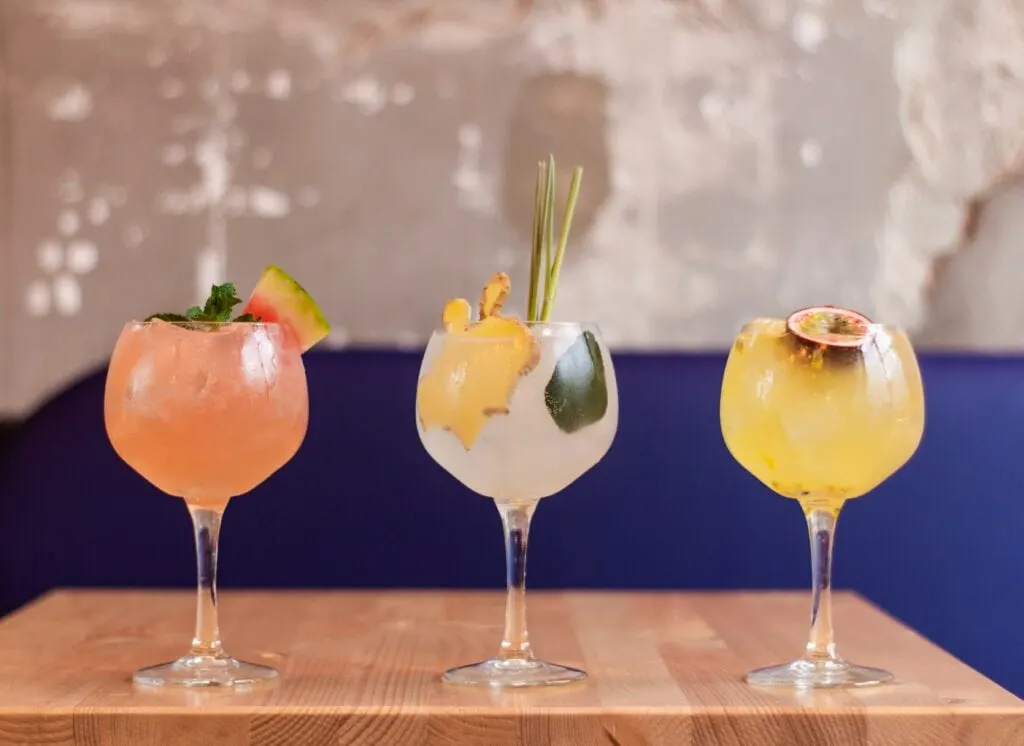 For a beverage, we highly recommend the following spots:
A fantastic selection of wines and cocktails.
The drinks are great, and there's always something happening here.
A great spot if you decide to have a beverage or grab a bite to eat.
Visit Olhão best beaches
When you first visit Olhão, you quickly realise that the town is still one of the Algarve's main ports.
The port is also a gateway to Algarve's prettiest sandy beaches with crystal clear waters.
Loved by many locals for its shallow clear waters and a long stretch of sandy beach.
The magnificent Culatra's Island Beach, with its golden sandy beach and turquoise waters, offer a glimpse of paradise on Earth.
Also located on Culatra's Island. To get here, walk along the island from Culatra's beach, or catch a boat from the mainland that will take you straight to this stunning beach.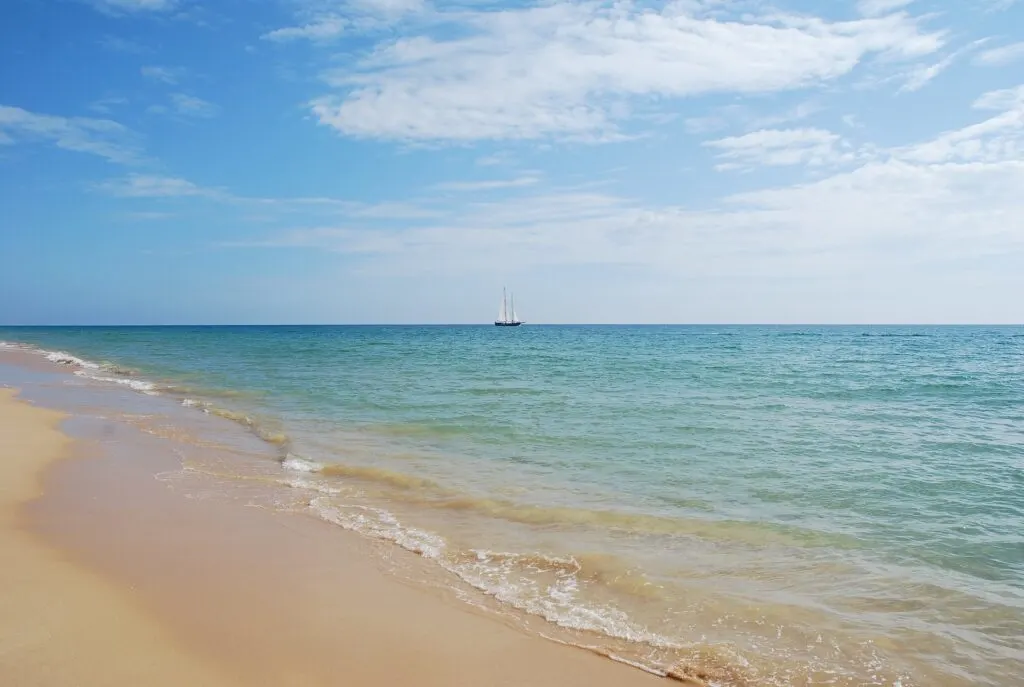 If you are planning to explore more of the Algarve, make sure to check out some of these posts about Portugal.
Thanks for stopping by,
Steve and Sabina