We are back again with another fantastic list of couple travel bloggers.
Last year we put this list of 35 couple travel bloggers together, and it was incredible to see the response from everyone.
Check out our 2019 best travel blog list here
There are so many lists of "travel bloggers lists", but not many people are covering these amazing couple travel bloggers.
We asked all of the couples travel bloggers on this list to send us some info about them along with some articles for you to check out.
Of course, we know how much you love to follow some of these guys on Instagram and other social networks, so we have included all of their handles as well.
There is so much quality information on these blogs that you can spend days just going through them.
Some have made a list again and some we wanted to feature in our original article. Unfortunately, we couldn't include everyone.
To keep things fair we have an unusual mix of couple travel bloggers from all parts of the earth.
Once again you won't be disappointed by their blog names or content.
Looking to start your own couple travel blog? Read our guide where we cover everything you need to know about starting a travel blog.
Okay let's begin, these are in no particular order!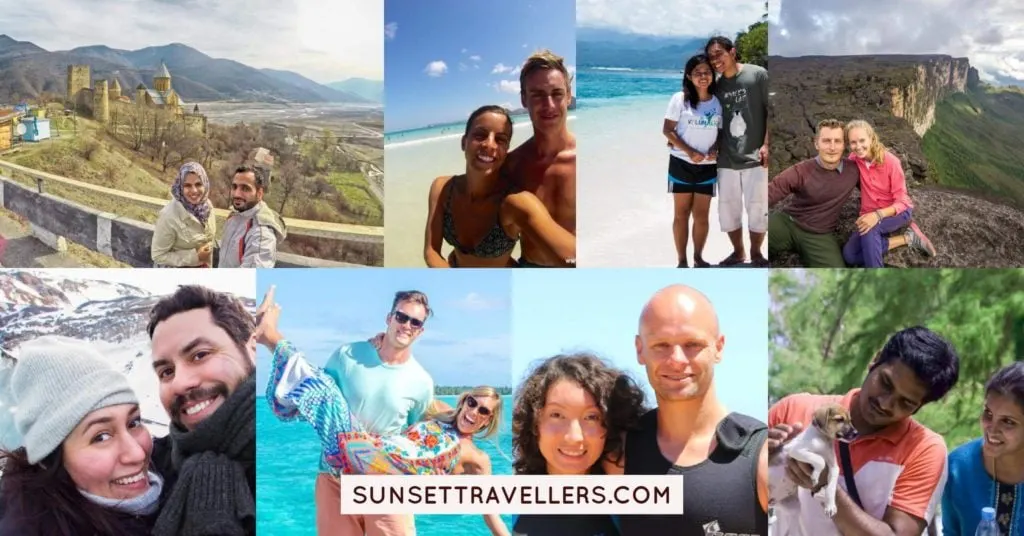 Top 25 Couple Travel Bloggers To Follow Into 2018: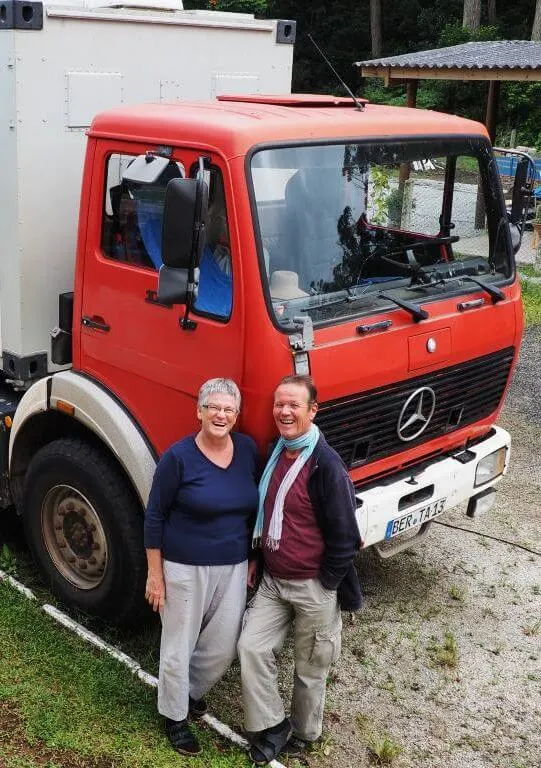 Yasha Langford & Juergen Klein from Dare2Go
They are overlanders from Australia, travelling full-time through South America in their self-built overland camper. In 2018 they plan to begin exploring Europe and the Middle East, as far as Iran and Oman, if possible.
What is Overlanding?
Overlanding is a form of travel, which is becoming more popular, particularly among people who want to spend longer on their journey without missing the 'creature comforts' of a 'home'.
Overlanders don't shy away from the initial expense of buying a vehicle and fitting it out for their individual travel needs. The aim is to go beyond the limitations of guided tours, with their fixed itineraries, and to explore destinations off the beaten track.
This is the second such trip for Yasha and Juergen: in 2006-09, they travelled from the Arctic Circle in the Yukon/Canada to Fin del Mundo near Ushuaia in Patagonia, South America.
Their blog covers beautiful landscapes, often scary back roads, historical UNESCO World Heritage sites, impressive architecture, and street art.
Additionally, there are useful tips for your own vehicle-based overland trip.
Blog posts they recommend checking out:
Social Media Pages: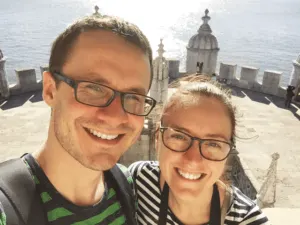 Hi! We're Marlo and Kristof, otherwise known as Along Came An Elephant. We're Belgian born, based in Tienen, Belgium and have been travelling the world together since we met in 2005.
Though we chose to keep a 'normal life' (have a house, a car, a career,…) we're on the road exploring, every single moment we get some time off of work.
We've always shared a deep passion for travelling, embracing new cultures and we love nothing more than roaming the earth together, searching for earth's hidden natural wonders.
We're not only married, but we're also best friends and can't even dream of experiencing these magical places without each other. Now we're lucky enough to create unique travel content around the world in hopes that it inspires others!
You can follow our adventures at our blog Along Came An Elephant, Instagram, Pinterest, and Facebook.
Blog posts we recommend checking out:
Social Media Pages: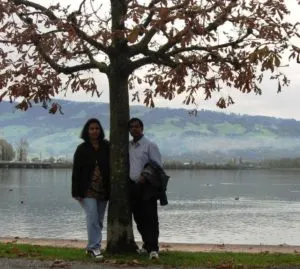 Voyager is a blog focused on sharing travel experiences with its readers. A blog co-founded by Sandy & Vyjay. Our travels across Asia, Europe and North America have transformed us as individuals, and we hope to share the same immersive experiences with our readers through the medium VOYAGER.
We aim to have a perfect blend of family travel, adventure travel and luxury travel and share our stories and experiences here via travel guides, travel stories and travel tips. Our blog posts/articles will help you travel better and smarter.
We invite you to walk with us as we journey the world in our quest for a million gems, some well-known and some unknown.
For us, travel is all about immersive experiences where we live and enjoy the moments rather than ticking off places from a list.
Blog posts they recommend checking out:
Social Media Pages: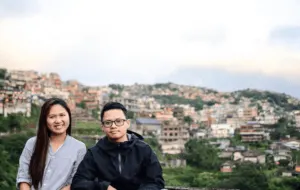 YAMVENTURES is a blog site of Anj and Kevin about their lives, travels, tips, and opinion that their fellow travellers might have interest on.
The couple, born and raised in the Philippines, is currently living in Taiwan, so expect that most of their blog posts are about how wonderful this country is.
They wanted to discover and travel the world to know more about the world, themselves, and their relationship.
Join YAMVENTURES as they continue to explore the world where their feet and budget will take them because for them, "Every adventure counts".
Blog posts they recommend checking out:
Social Media Pages: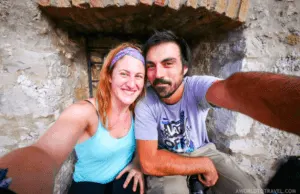 Meet Inma and Jose, after studying, volunteering and working their way around the world, Inma and Jose launched A World to Travel to share their experiences around the world, their passion for music festivals, the great outdoors and all things travel.
Born and raised in Galicia, Spain, this stunning land is still their base these days. Although never for long, as they take short and long trips every month as they have been doing since they were teenagers.
Blog posts they recommend checking out:
Social Media Pages: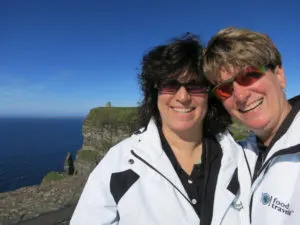 Sue and Diana launched Food Travelist in hopes of bringing the world a little bit closer together. They believe that sharing a meal and learning about different cultures is the best way to do just that. They travel the world to find the best food every destination has to offer.
Exploring the world together since 2007 they have tried everything from Michelin-starred fine dining to tasty street food on a stick.
Only those offering the highest quality make it into the Food Travelist circle. They also search for providers and experiences that offer welcoming comfort to the LGBT community and provide insights to help guide decisions.
Stories, tips, and ideas are designed to fuel the thrill of discovery for luxury seekers, global explorers, and food lovers as well as LGBT travellers, all seeking an unforgettable experience wherever they go. As ambassadors of food travel, they explore far reaches of the globe, returning with the best of everything.
They don't ever want you to waste your time and money on an experience that doesn't meet your needs or makes you feel uncomfortable or unwelcome. We are here to share everything with you – the good, the bad, and, yes, sometimes even the ugly.
Blog posts they recommend checking out:
Social Media Pages: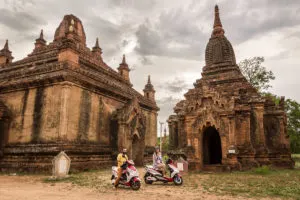 We are Enrico and Zuzana, a multicultural Italian-Slovak couple in our late 20s. We met in Slovakia, kayaking the river Danube. Our common passions are travelling, writing and photography, and that's why we created our travel blog Travel Hysteria.
We are currently travelling around Southeast Asia, and this amazing part of the world brings us a lot of amazing surprises each day.
Blog posts they recommend checking out:
Social Media Pages: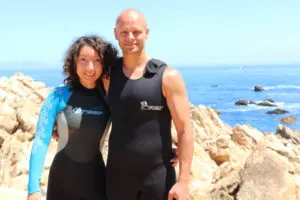 Campbell (South Africa) and Alya (Russia) met in a dormitory while surfing in the Philippines. They have been travelling and photographing the world together since that day more than three years ago, getting married recently!
They make their way on a super budget doing a lot of camping and hitchhiking trying to dive and hike the world's best. Stingy Nomads is a blog about their nomadic adventures.
Blog posts they recommend checking out:
Social Media Pages: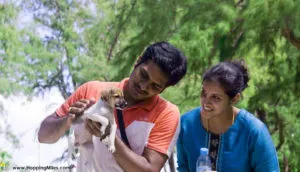 We are Ashwini and Neetan – avid travellers and road trippers living India. We are hoping miles by taking the roads less travelled and walk on paths seldom taken.
For us travelling is not just about seeing a place like a tourist, it is about feeling and experiencing it like a traveller.
Experiences are what we vouch for and swear by. We have an insatiable hunger for globe-trotting, and we are on a mission to quench that thirst by keeping baby steps into this world of travel by balancing family, work and our dreams, all at a time.
We have a soft corner for long drives, romantic and luxury stays, cosy hammocks and picturesque landscapes. And our thirst to discover hidden alleys and broken trails deserve mention too.
Blog posts they recommend checking out:
Social Media Pages: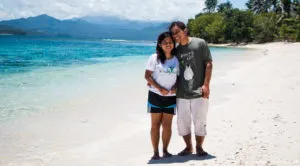 Katherine and Hali are couple travel blogger living in the Philippines. Both are into off-beat destinations and cultural adventures, from meeting the oldest tribal tattooist in the country to exploring undeveloped beaches in the tip of Palawan.
They are also advocates of outreach activities and voluntourism in particular. They join and promote a local backpackers' community that organizes travels to communities in need.
While Katherine writes, Hali does the photography and videography for their blog. Aside from providing travel guides and itineraries, they also want to explore certain philosophies and meaningful travel. They have further plans to explore other parts of Southeast Asia.
Blog posts they recommend checking out:
Social Media Pages:
Enjoy this post so far?
Great be sure to read our ultimate guide to starting your own travel blog here.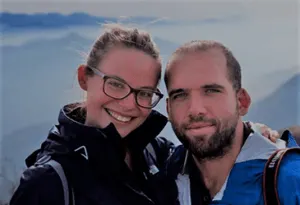 We are a couple, Tereza and Roman, originally from the Czech Republic and Slovakia and until last year we lived in Sydney. Now we are back in Europe planning another adventure trips.
We write our travel blog mainly to inspire others to travel more and stress less. We are budget travellers, backpackers and we love to prove that everyone can travel anywhere in the world without going broke.
Blog posts they recommend checking out:
Social Media Pages: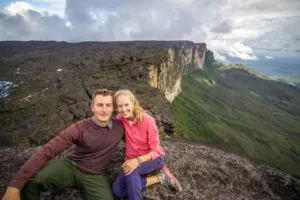 We are Maya & Michal. Nature lovers, adventure seekers and active travellers.
Slovakia is our home country, Canada our adopted home and right now we travel around the world.
Who we really are?
Outdoor junkies! To be happy, all we need is some fresh air. Even better if it's in the mountains.
The Canadian Rockies were our playground for more than 4 years. We learnt cross country skiing, tried ice climbing, visited ice caves, attended a running race in -18C, jumped off of several cliffs into gorgeous Canadian mountain lakes, played ice hockey every winter, mountain biked a lot, hosted tens of people through Couchsurfing and road tripped thousands of kilometres in Canada and US.
So far our trip around the world took us from Mexico through Central America and South America to New Zealand.
Just a few of our favourite memories are from – hiking up the Cosiguina volcano in Nicaragua, boating on Orinoco River Delta with indigenous people in Venezuelan jungle, mountain biking and mountaineering in the Cordillera Blanca, Peru and taking a 33 hours ferry to hike in the mountains near the southernmost city in the world, Puerto Williams in Chile.
Blog posts they recommend checking out:
Social Media Pages: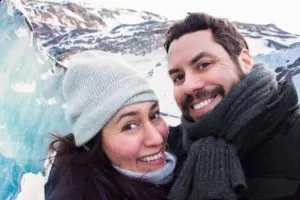 My name is Danika, and together my husband and I run the blog and Instagram NoDestinations. We quit our jobs, sold everything, and rented out our house in San Francisco – all to travel the world and we've been living out of a suitcase since 2014.
On March 1st, 2014 we left our home, and our friends and family, and set off to Europe with a one-way ticket to Rome, Italy. Since then, we've visited over 90 different destinations around the world; and have had some truly once-in-a-lifetime adventures this year; From swimming with sea turtles in the Maldives and the trekking through the rain forests of Malaysia to hiking on a glacier in Iceland and exploring the deserts of the United Arab Emirates.
When we set off on this trip almost 2 years ago, we never would have imagined that this type of lifestyle would be possible. But yet, somehow we manage to make it work!
Blog posts they recommend checking out:
Social Media Pages: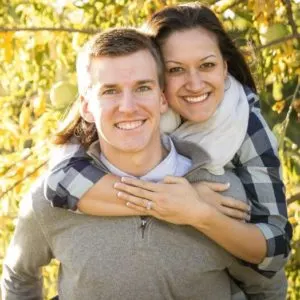 Welcome to Our Sweet Adventures! Christina is from Dallas, Texas, while Adam is from St. Louis, Missouri. In all the craziest places in the world, we met in Las Vegas during a management program. We hit off instantly, fell in love and as they say, the rest is pretty much history.
In addition to sharing our love for one another, we also share the love of travelling and eating! Since we met, we have enjoyed travelling to new destinations and dining at new restaurants and bakeries together.
With that being said, Our Sweet Adventures is where we talk about all the delicious desserts we eat and all the beautiful places we go!
Blog posts they recommend checking out:
Social Media Pages:
15. Cases Packed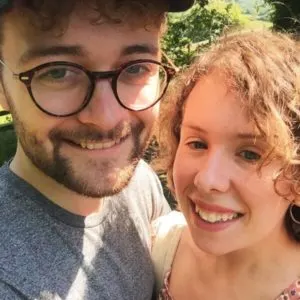 We're Adam and Daisy, two travel bloggers from the East Midlands, in England. We love city breaks, far flung holidays, and everything in between. On our blog at the minute, we're sharing highlights and tips from our five months travelling across South East Asia.
We love to share the best food we eat, the secret tips to having the best time, and hidden treasures discovered along the way! Grab your passport and come along for the ride – there's so much to see, eat, and do!
Blog posts they recommend checking out:
Website no longer online.
Social Media Pages: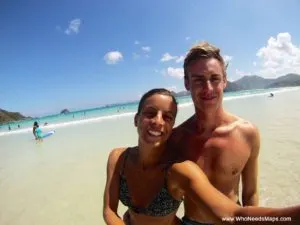 Jenn and Jack from Who Needs Maps, a long distance couple from America and Australia that travel around the world to make this relationship work!
We are thrill seekers, lovers of cheese and wine, world travellers, adventure finders, misadventure attractors, and a fun loving couple who just wants to explore the world together.
We hope to inspire, inform and entertain people through our experiences and stories! Embrace the fun, enjoy the craziness, and let's take on the world together! Happy travels 🙂
Blog posts they recommend checking out:
Social Media Pages: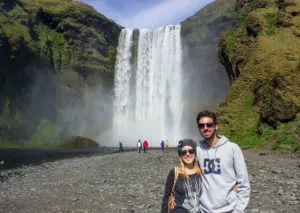 Justin and Lauren are a Canadian couple who are slowly making their way around the world. They love urban and outdoor adventures, exploring nature, and discovering history and culture.
Traveling as responsibly as possible is very important, whether it's being kind to the planet or animals. Lauren also follows a vegan diet and loves to write about the best plant-based food wherever she goes.
Blog posts they recommend checking out:
Social Media Pages: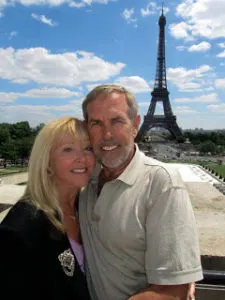 Wayne Dunlap of Plan Your Escape® is an award-winning travel photojournalist and blogger with over 162,000 social media followers. Having visited 100 countries on 6 continents as well as 45 U.S. states, Wayne and his wife, Pat, show people what is worth seeing and unique easy-to-use strategies how to travel for up to half the cost for all levels of travel from budget to luxury and 100's of other unique travel tips.
Wayne's popular travel blog (UnhookNow.com) was chosen by TripAdvisor: Top 25 Travel Blogger to Follow 2015 & 2016 as well as other awards: Top Couple Travel Blogger and Best Boomer Travel Blogger to Follow.
Recently, the Dunlap's rented their home and travelled the world for past 5 years. Articles about them and their unique travel tips have appeared in the Wall Street Journal, U.S. News & World Report, Entrepreneur Magazine, ABC News, & many others. The Dunlap's love to inspire others to travel and are active speakers with presentations at large travel shows such as the Travel & Adventure Show (the #1 series of travel shows in the U.S.), San Francisco Travel Show, and The Philadelphia Inquirer Travel Show.
Before starting their travel adventures, Wayne was a business owner, executive of high-tech companies, and an Economic professor after his PhD program at the University of California, San Diego (UCSD). He is listed in Who's Who Among American Professionals. Pat is a winner of Entrepreneur of the Year for San Diego.
Wayne was also featured in our article last year as one of the top couple travel bloggers.
Blog posts they recommend checking out:
Social Media Pages: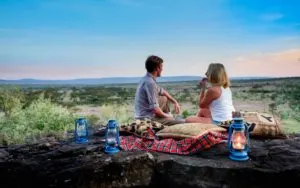 Natasha and Cameron have been taking on the world together for four years. They started their relationship on the road and since then have travelled to over 60 countries.
The two just recently finished up their "Hashtag Africa" adventure, where they drove a Land Cruiser across Africa for a year. There were many pitfalls, challenges, adventures, and safaris along the way!
Blog posts they recommend checking out:
Social Media Pages:
20. Off The Beaten Trails – Offthebeatentrails.com(expired!)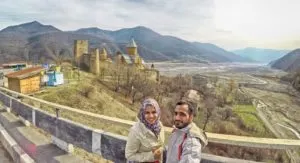 Hi, we are Asad and Ismi, Muslim Travel Bloggers. To be more specific, we are a young, 20-something, adventure-loving, Muslim couple, who always fantasized about travelling the world, so, one fine day, we decided to get 'Off The Beaten Trails' and do what we love.
We have always seen the world as charming and beautiful, with experiences and adventures, just waiting to happen. However, we have always been disheartened to see how our faith, Islam, is negatively represented in the modern world.
With all this in mind, we launched our blog, with the aim to share our travel experiences and to learn about other cultures and faiths while introducing Muslims to the world as equally fun-loving, adventurous and peaceful people.
Blog posts they recommend checking out:
Plan your trip to Georgia: A quick easy to use guide

10 Tips To Packing Light For Your Next Travel

5 Reasons to Choose Dubai for your Holiday Destination
Social Media Pages: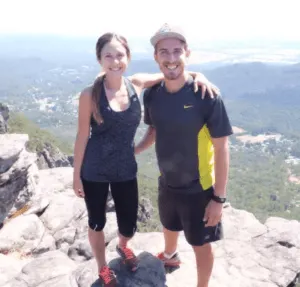 Two Australians diagnosed with the travel bug. Stephanie and Andrew Travel the world 3months at a time sharing unique budget tips for both touristy and off the trail adventures. You won't find butt shots or too many selfies, but you will find inspiration for your next adventure.
Blog posts they recommend checking out:
Social Media Pages: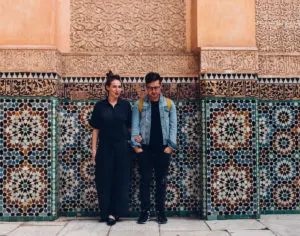 Back in March 2014, Andrew and Emily set off on a one-way flight to Mexico, with enough money to last them two years and a dream to create something wonderful. Blogging over at Along Dusty Roads, they continue to share their worldwide adventures to inspire everyone to travel more, travel better and travel more beautifully.
Whether it's discovering the hipster area of an old European city, trekking through the rainforest in South America or road-tripping around the Scottish Highlands, they think there's an adventure, a story and a new discovery to be had wherever you go – and they'll show you exactly how to find it!
Blog posts they recommend checking out:
Social Media Pages: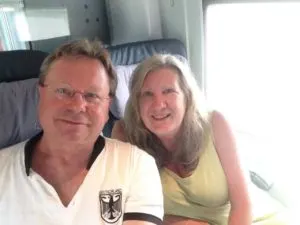 We're entrepreneurs who believe the keys to happiness are travel, simplicity and freedom. Now in our sixth year of location independence, we sold all to move to a tropical island. After a fateful trip to the Winter Olympics in Sochi, Russia began travelling full time.
Almost 40 countries later, we are looking forward to adding our fifth and sixth continents within the next year. Travel has rekindled our sense of adventure, renewed our faith in people the world over, and proved we are as young as we feel.
Blog posts they recommend checking out:
Social Media Pages: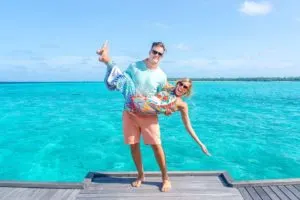 We're Hannah & Adam just your average American couple until 4 years ago when we gave up the "American Dream" to pursue our love to travel.
We've been travelling nonstop since 2013, with our passports in hand ever since we've gotten stamped in 66 countries and much more lined up.
Here at Getting Stamped we want to blow your mind with amazing photography from around the world, introduce you to destinations you've never even heard of, travel guides, and much much more.
Blog posts they recommend checking out:
Social Media Pages: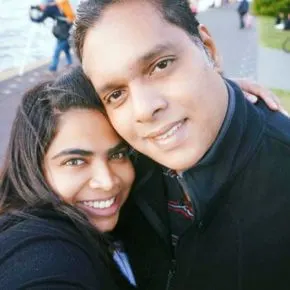 Rosemarie and Joseph are travel enthusiast that try to squeeze in an adventure any chance we get. No, we haven't sold all our belongings to go backpacking like a nomad.
That is so not us. We love exploring as much as we like coming home to our little cosy apartment where we can sit on our comfy couch with a warm brownie and watch episodes of our favourite series.
There was one time we watched a whole season of 13 episodes back-to-back! Yup, we get a bit crazy that way.
Blog posts they recommend checking out:
Social Media Pages:
Now that is a lot of couple travel bloggers!
If you made it this far, we are sure you have bookmarked a few of these amazing couple travel bloggers.
We ended up getting lost in some of their posts many times while writing this article.
Who from above is your favourite couple travel blogger? Comment below and be sure to share this article.
Don't worry if you didn't make the list this year; we will be making another epic post in 2018!
Thanks for reading!
Steve and Sabina
Couple travel bloggers