Wondering what are the best Airbnb's in the Algarve for couples?
We spent a lot of time in this stunning region of Portugal and stayed in various different Airbnb's in the Algarve.
If you, like us, love getaways, then we have put together a list of our best Airbnb's in the Algarve that you should consider for your next holiday.
Airbnb's became a very popular choice of accommodation over the years.
Personally, we prefer Airbnb's over hotels for various reasons.
You can't get the feel of being at home away from home anywhere else.
Some hotels are very close to it, but it's still not the same.
The biggest factor is that Airbnb offers you the opportunity to rent entire space.
This way you can be comfortable and get the unique feel of being a local in a holiday destination.
However, it can be quite hard to find that perfect place when you don't really know the area.
Therefore we decided to put together this list of our favourite Airbnb's in the Algarve in some of the best locations.
Although now is not the best time for all of us to travel, we hope that these places will inspire you for your next holiday.
And hopefully, we all can travel the world once again in the nearest future.
Here is a list of our best Airbnb's in the Algarve for couples: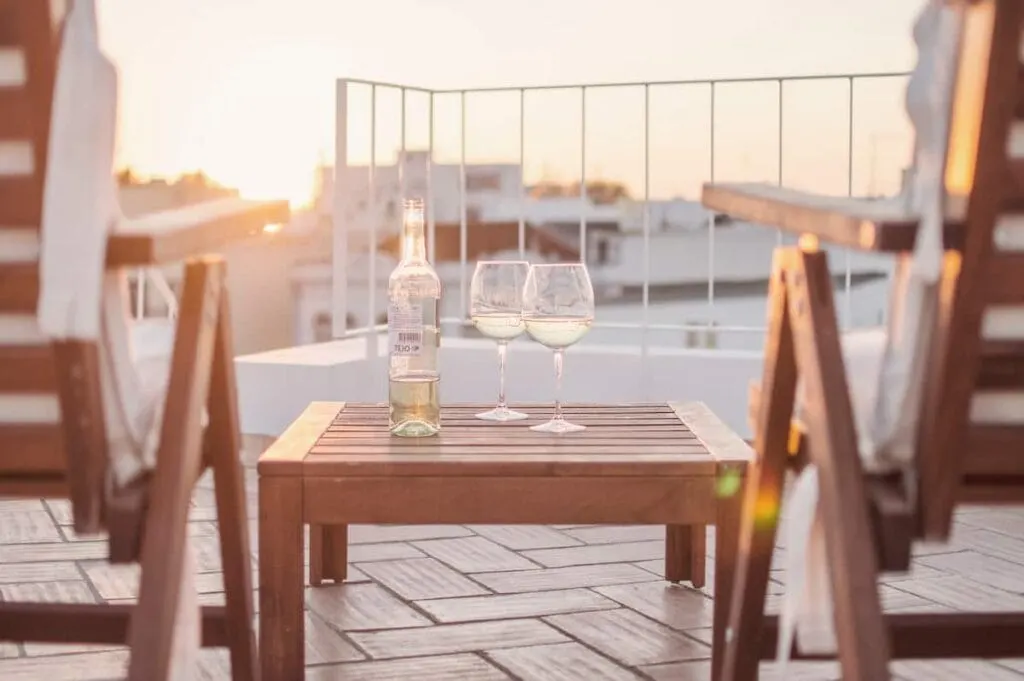 This place was quite a big surprise for us.
The pictures mirror the apartment's exact look, and the rooftop terrace is the icing on a cake.
The views are absolutely breathtaking from the apartment.
We spent 2 nights here and both evenings enjoyed beautiful sunsets on the private balcony.
Olhão has tons of bars and restaurants to enjoy as well.
Here you can hop on a boat to Ria Formosa and enjoy the sunny beach stretching for miles.
You can book this stunning Airbnb in Olhão here.
2. Pêra – Quinta Marula (our top Airbnb in the Algarve)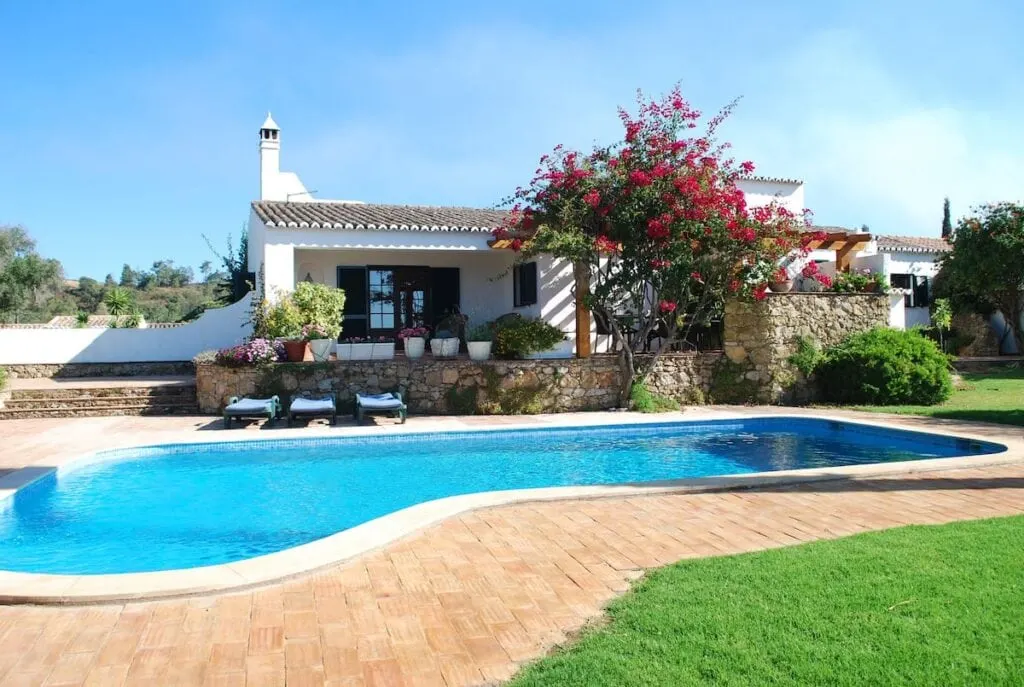 We stayed in this beautiful rustic villa for 10 days.
It was our first wedding anniversary, and we decided to spend it in the Algarve where we also got married the year before.
The house is very spacious with stunning views of the countryside and hills.
We thoroughly enjoyed long afternoons at the swimming pool and late evenings by the fireplace.
If you want a different type of getaway and be able to disconnect, yet be close to the beaches, restaurants and other amenities, this is the perfect place.
We guarantee you won't be disappointed with this Airbnb.
You can check the availability for this amazing villa in the Algarve here.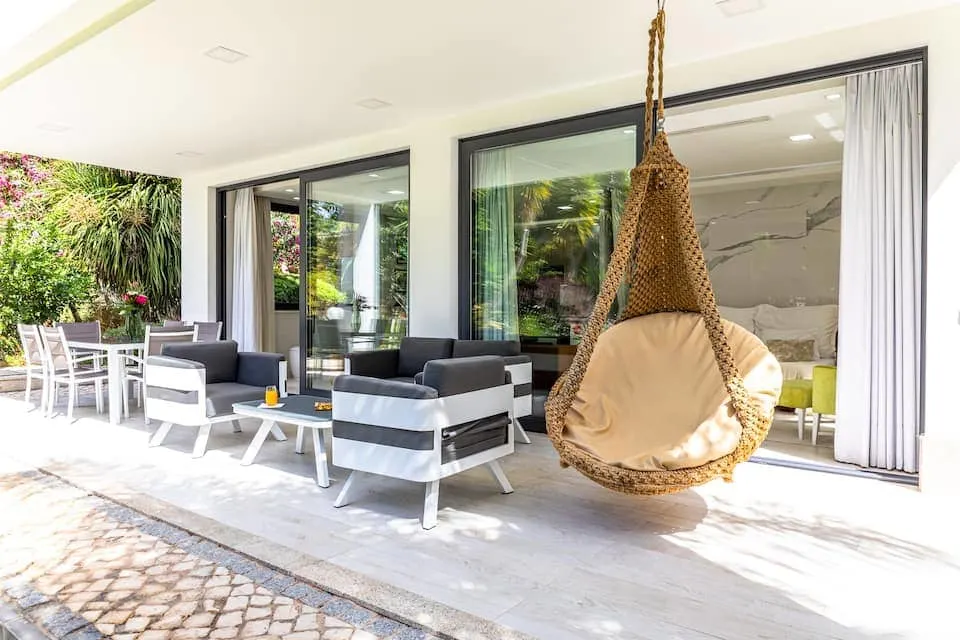 For us, Lagos is a perfect place for a holiday break.
In fact, when we decided to move to the Algarve, Lagos was on top of our list of places we would like to live.
But we realised that it is much easier to find holiday accommodation here than long term rental.
We, however, managed to find a perfect place for a holiday break.
This two-bedroom villa is perfectly situated within a short distance from the town, yet it's far enough from all the hustle and bustle.
Here you can spend days enjoying the privacy of the garden and your private jacuzzi.
Make sure to book well in advance this popular villa in Lagos.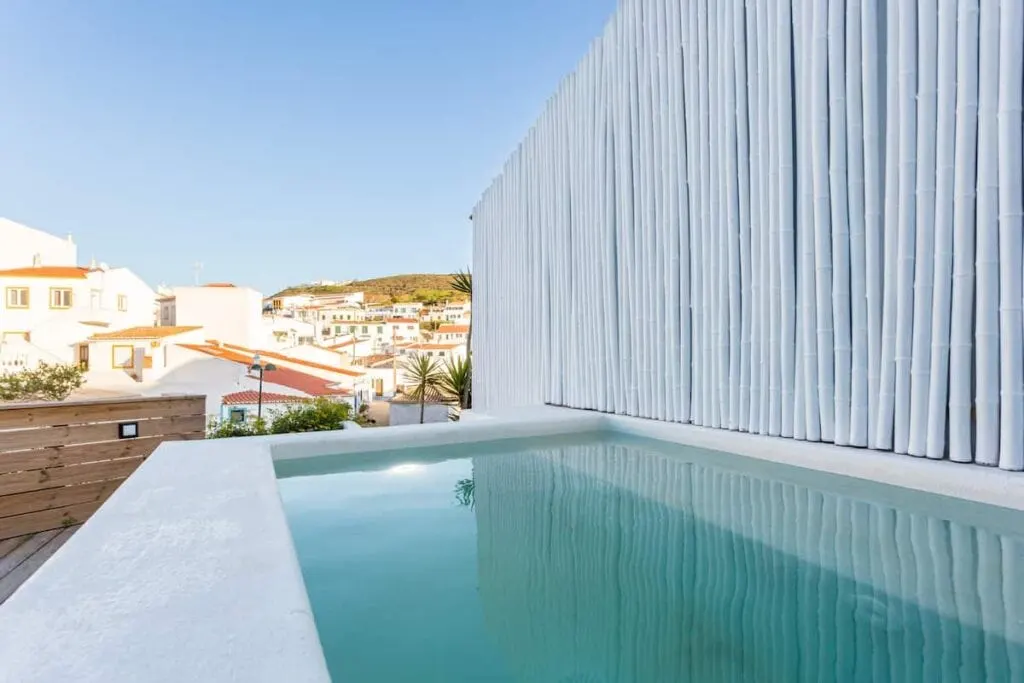 If you prefer a quieter place, away from the big cities of Algarve, we found the perfect spot to enjoy.
'Cabanas' is a stylish little home with a beautiful view of the village of Carrapateira.
Here you get to enjoy summer days sipping wine on the terrace or chilling at the pool.
The Amado or Bordeira beaches are also just 3 min away from the Airbnb.
Here you can spend the day relaxing on the beach or by taking a surf lesson.
We love this area, especially for its proximity to many fantastic hiking trails.
Book your dream Algarve beach stay here.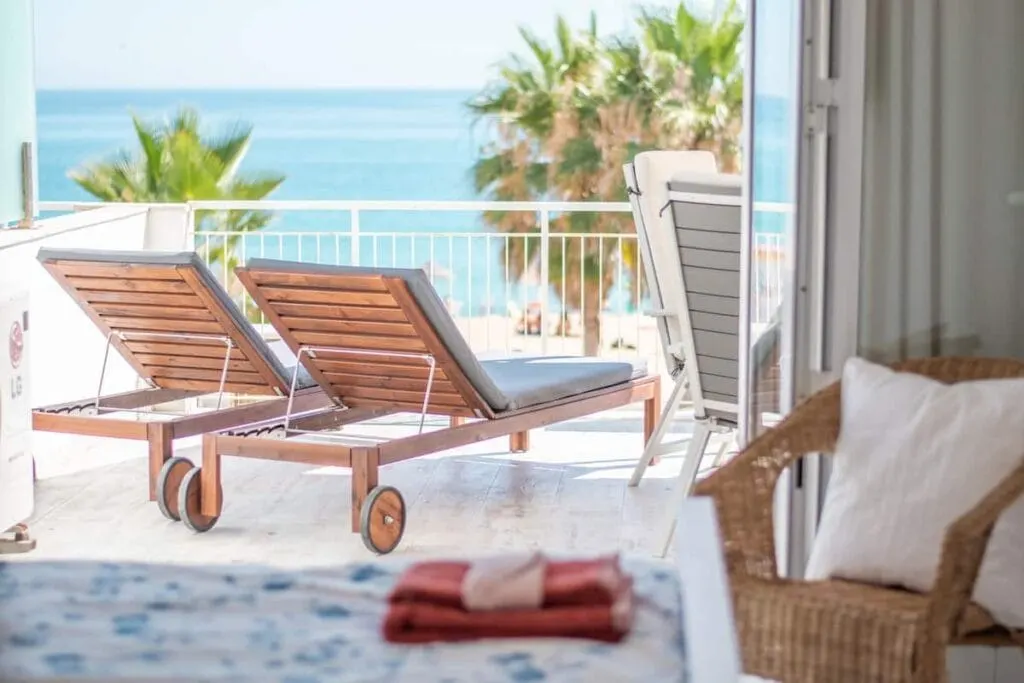 Sometimes we prefer to stay in places where we can just roll off the bed and within seconds be at the beach.
If you are like us, a sun-sea-sand lover, then this apartment with a terrace overlooking the beach calls your name.
Here you are also very close to the town of Vilamoura with all the bars and restaurants suited for every occasion.
You can find out more details about this stunning Airbnb here.
If you are perhaps looking for different options, please feel free to hit this link and see what other awesome Airbnb's in the Algarve might be out there.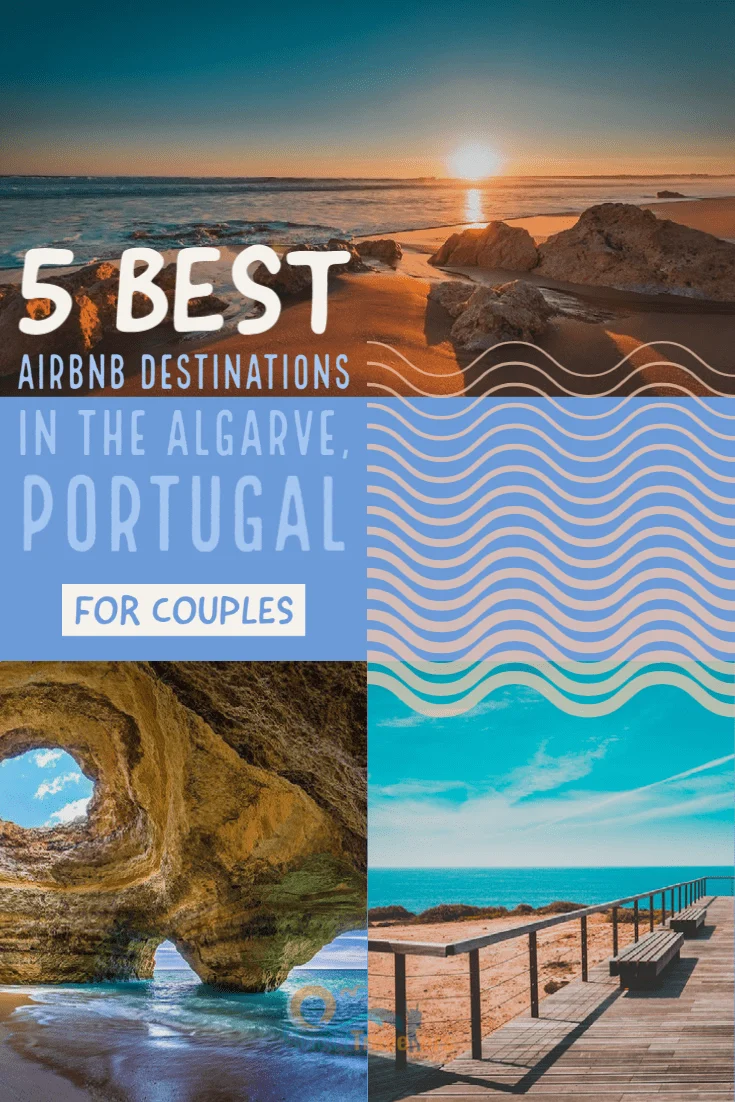 If you enjoyed this post, don't forget to share or save it for later.
We also have written a blog post about our Algarve road trip from Lisbon covering some great spots!
You can read more about Algarve here.
Thanks for stopping by,
Steve and Sabina