Food poisoning in Bali is a nasty topic, but if you are planning on visiting Indonesia, Thailand or anywhere in Asia you may want to prepare yourself for the worst – and that is food poisoning, Bali belly, heat rash, etc.
Food poisoning in Bali, how long does it last?
We must admit; we had it all and more. Taking vitamins and supplements didn't help and couldn't prepare us for what was to come.
What are the symptoms of food poisoning?
Being in Indonesia for the second time, we thought that there is no chance of getting sick, as the first time nothing happened.
Well, we were very wrong.
Spending few days on Gili Islands and having delicious foods everywhere we went to; we didn't expect that Nasi Goreng with chicken is going to be THE deal breaker.
Heading to Bali soon? Get up to $76 off your first Airbnb stay here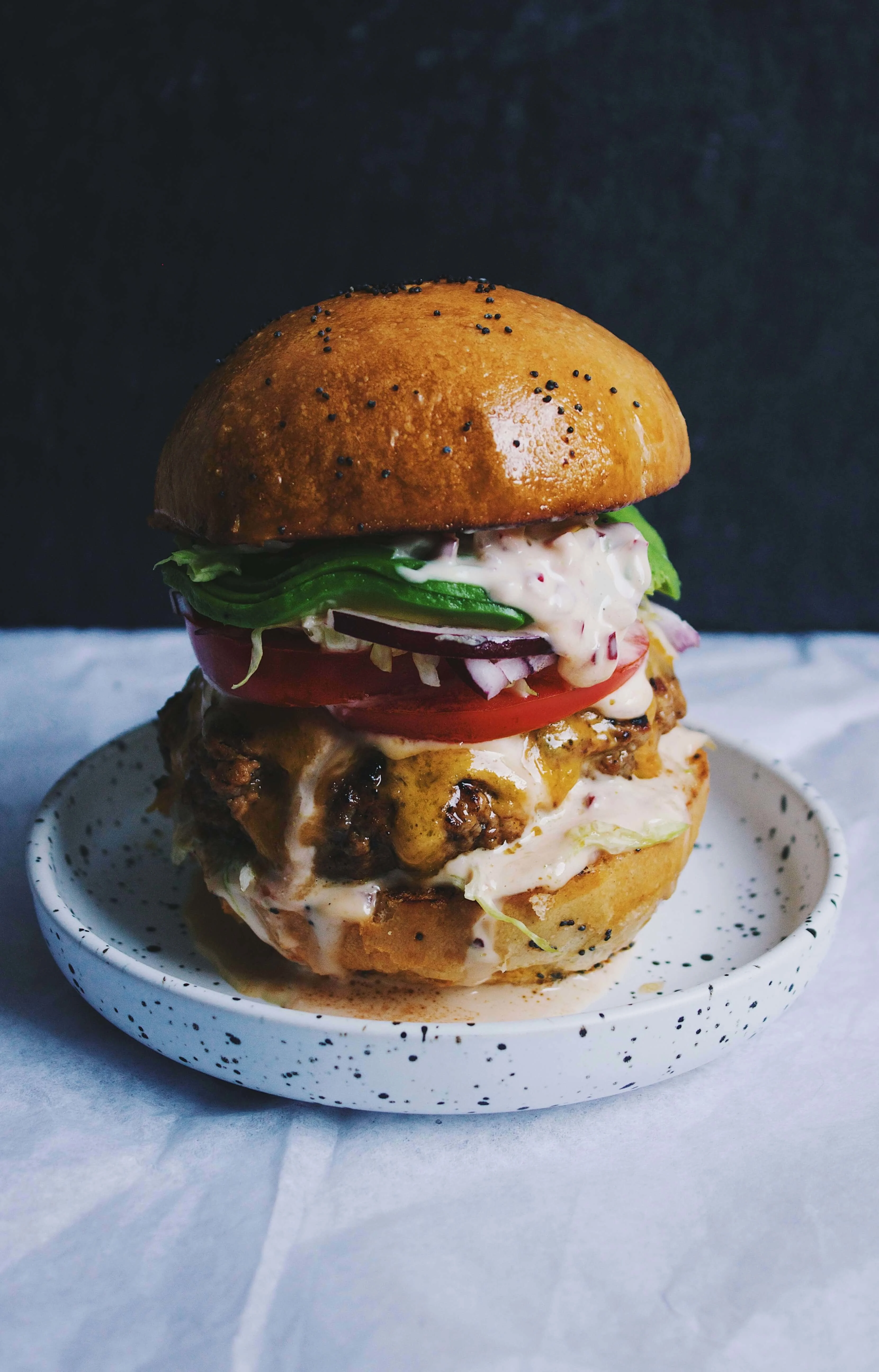 Symptoms of upcoming food poisoning
After eating your meal, you feel fine, and usually, 2 or 5 hours later food poisoning symptoms start to appear.
First, you feel bloated and very full, and even cold Bintang can't impress you.
Let's just say that I felt 10 kg heavier and very uncomfortable, and herbal digestive tablets made no difference.
We were on our way to Night Markets (thankfully I had a bicycle) when I was in no mood for food(after the Nasi Goreng at lunch) and decided to get water and turn back home (now we are talking 4-5 hours past my meal).
Trust me if you are starting to feel funny stay at home and close to the bathroom.
And then it started – 3 days in bed barely being able to move or get off the bed to go to a toilet. And the stomach cramps are the worst.
Here is the definition of food poisoning from WebMD
Vomiting, diarrhoea, sweating, dizziness, tearing in the eyes, excessive salivation, mental confusion, and stomach pain may be symptoms of chemical or toxin food poisoning.
What is Bali belly?
The typical Bali Belly symptoms generally involve diarrhoea (at least three unformed/loose/watery stools within 24 hours) and can also include any of the following:
Nausea
Abdominal bloating, cramps and pain
Lack of energy
Fever or mild temperature
Headaches
Bloody stools.
Bali belly is usually caused by a change of diet or a lifestyle so it is very easy to get it when you are travelling.
Bali belly is basically an upset stomach or travellers' diarrhoea.
It is almost always caused by eating contaminated food or water.
Trust us you will know something is wrong if think you have Bali belly you probably do.
How to help yourself and what medicine to take with food poisoning in Bali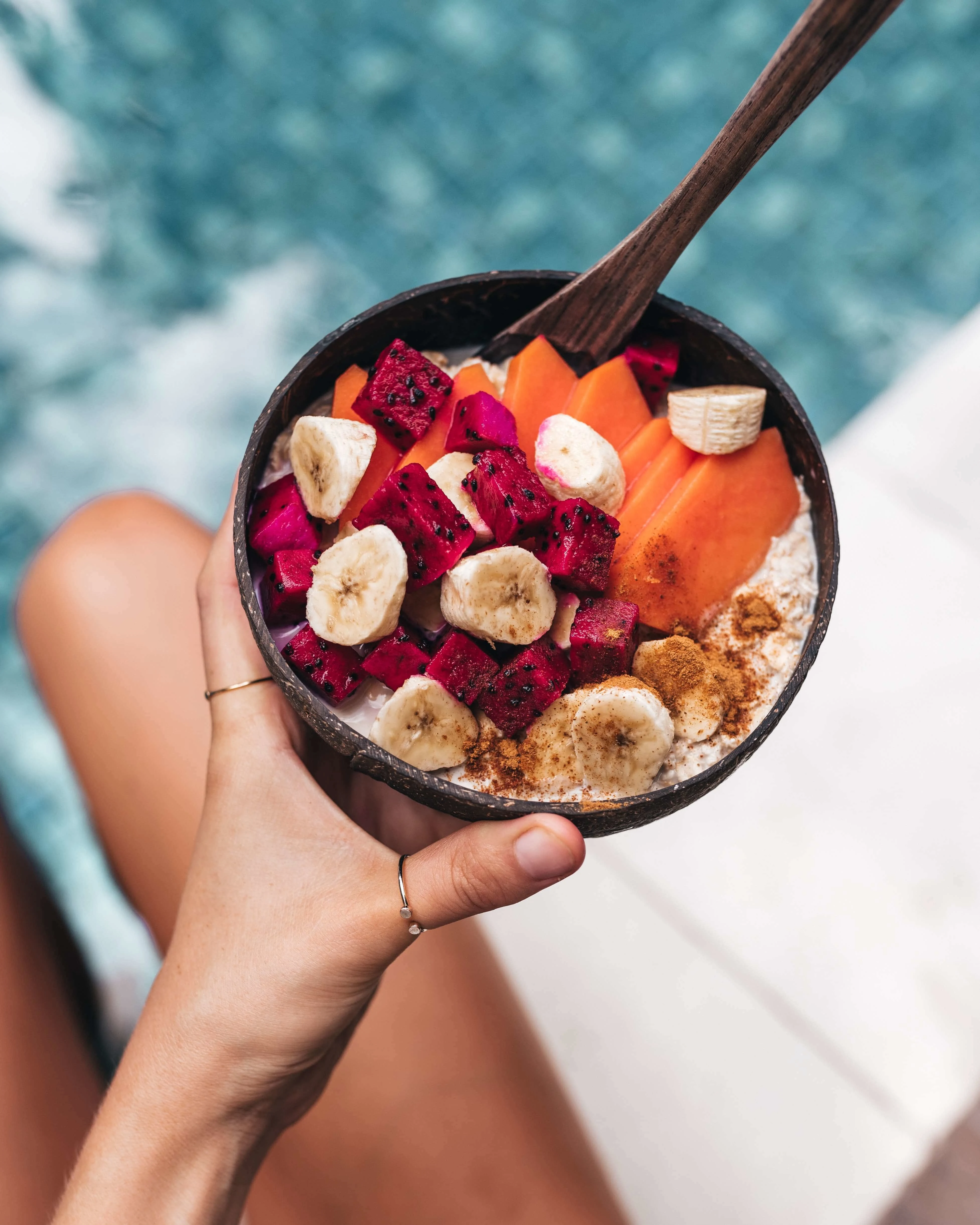 The rule also applies to Bali belly (this is basically a much milder version of food poisoning normally from drinking the water) as the symptoms are similar but not so severe.
Diarrhoea, vomiting, shivers, fever, you name it.
*Also just to mention we are not doctors our advice is simply based on our own experience.
First, you HAVE TO drink and drink loads and loads of water – bottled only! Ideally, if you have some hydration sachets add them to your water. I know that as soon as you drink it, you'll get sick, but that is the only way to stay bit hydrated and get rid of toxins from your body faster.
If you have someone, ask them to run to the local pharmacy, doctor or hospital for medicine or call for a taxi. It doesn't matter where you are going to get it, they know that it happens to a lot of people, and if you just describe symptoms, you'll get everything you need.
It depends on, where you are but most doctors and pharmacists will know exactly what to give you.
On Gili's we got tablets for stomach cramps, to absorb toxins in the stomach(took every time after getting sick/diarrhoea), rehydration powder(there comes a stage when water just can't hydrate you fast enough, tablets for bloating.
Sooner you take medicine than better.
If you do have Bali belly, the symptoms will be very similar but probably around half as bad.
What food to eat when you have food poisoning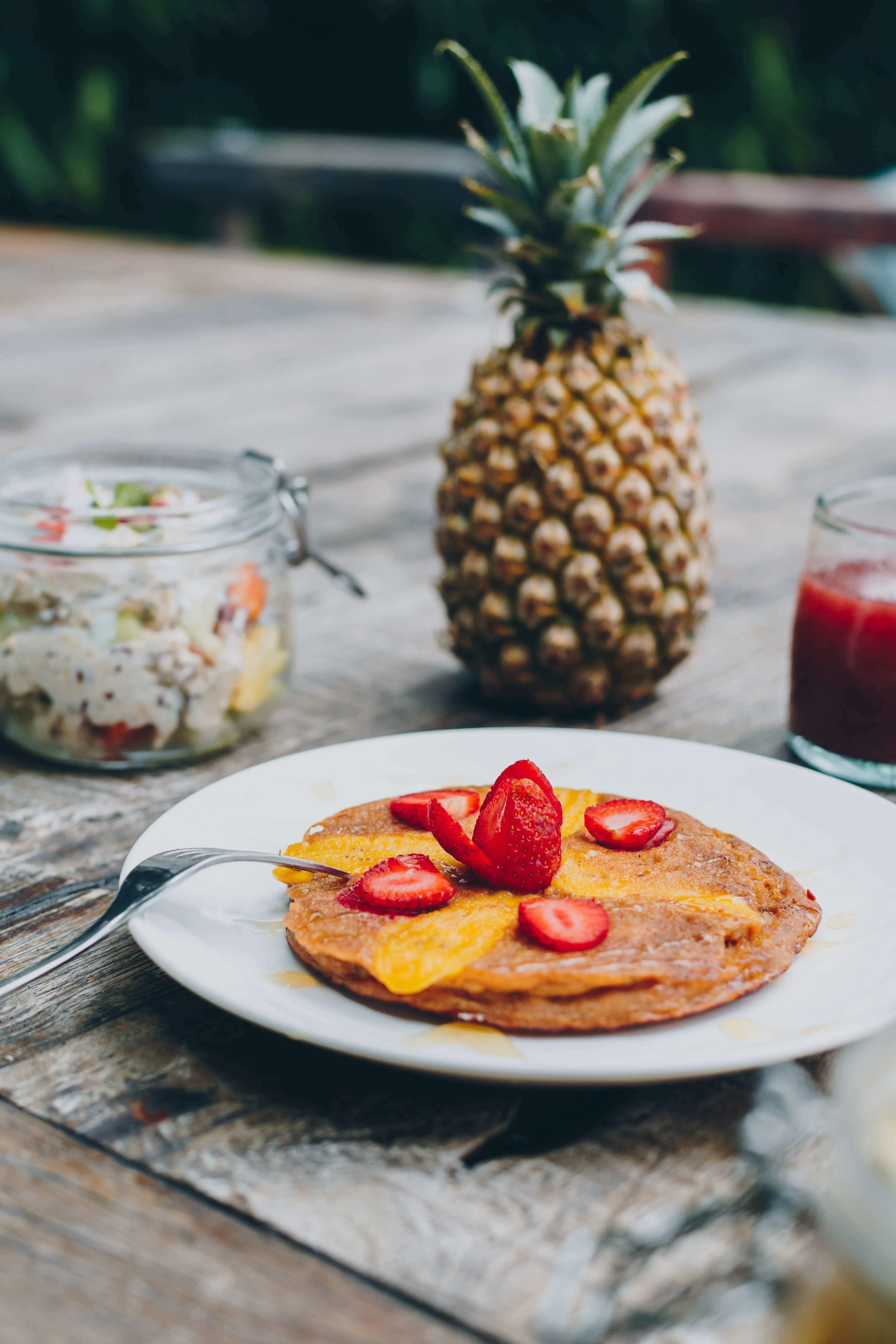 Well, if you can have anything at all make sure this is plain meatless food and shouldn't be spicy as that will only upset your stomach.
I wasn't able to have any solids for three days and only had herbal tea and water (it is good to drink something warm if you can).
Try first soup or plain food like rice or so and avoid meat, seafood even fresh vegetables.
What can you eat on Bali belly?
Similarly to food poisoning, you want to eat easily digested foods such as bone broth, soups, applesauce, bananas, stews, rice and potatoes.
Try to stick to the same food for the first few days to avoid any indigestion.
How to prevent food poisoning or Bali belly?
Always look at the standards of the restaurant.
Our friends always say that you should first visit the toilet before you order any food as the same cleanness is in the kitchen, and now I see why 🙂
Never eat anything that tastes funny to you even if you are starving!
Try to avoid chicken altogether when travelling; this is one of the leading causes of food poisoning (besides seafood).
It can be tricky in Indo to know what's safe and what not so you just have to follow your intuition.
Some people say that a can of coke a day can kill any bacteria in your gut, but we haven't tested it lol
We had incredible food in places where many people would never eat and never got sick, and one meal in an excellent small restaurant changed me to become vegetarian 🙂
There is no right or wrong food. The main goal is to avoid food poisoning in Bali.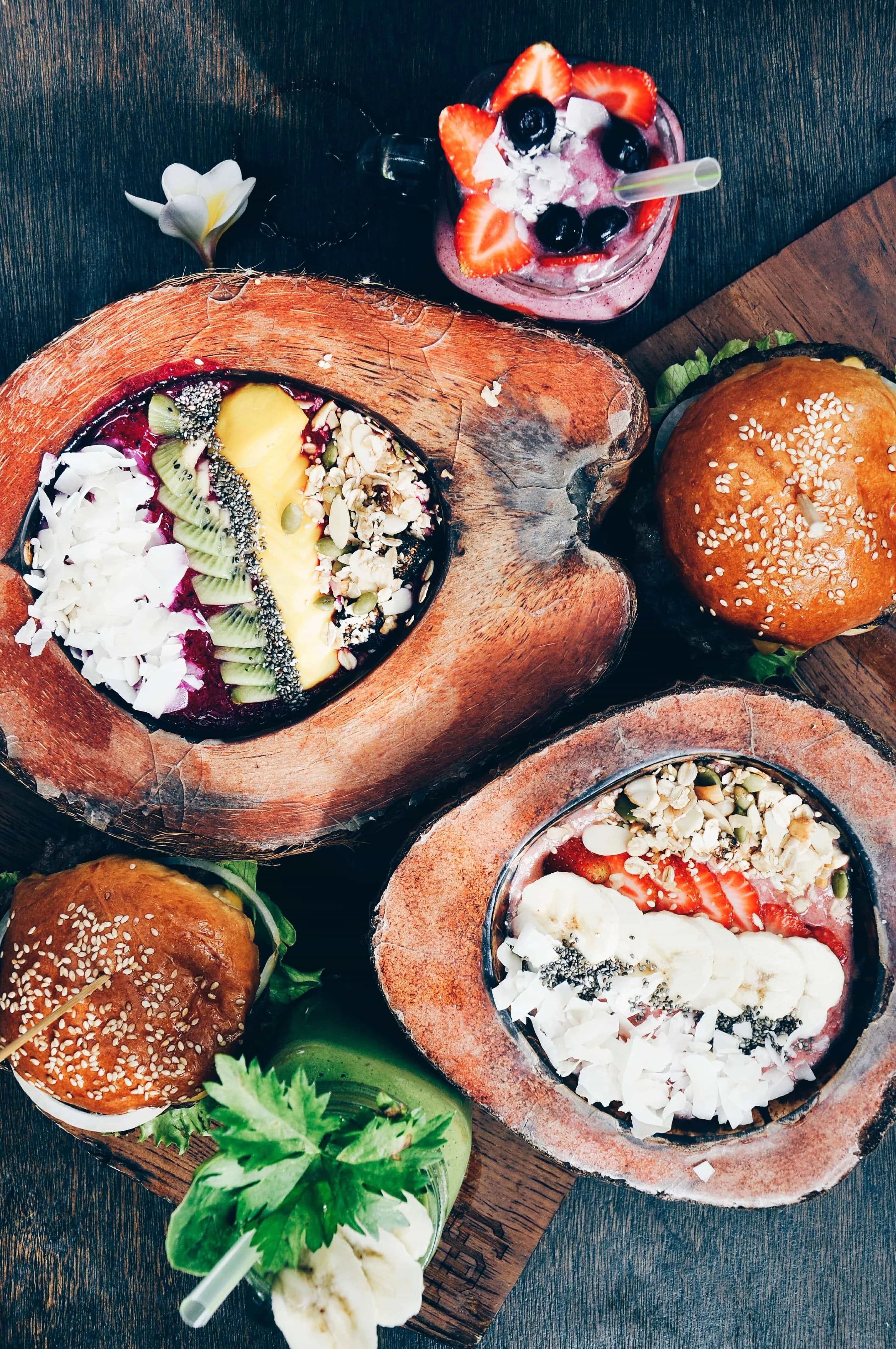 We are always taking supplements when travelling and always have herbal stomach tablets handy (which helped me to go through this poisoning bit faster I believe).
We are not saying buy the pharmacy out before travelling and have the backpack full of medications, just natural supplements.
If it comes that you do get sick, and it doesn't have to be poisoning, always go to a doctor in the country you are in.
This American Girl also wrote an excellent guide on how to travel the world and never get food poisoning.
It may feel that healthcare level in your home country is higher, but they may not know some sicknesses you can get in a country you are travelling from.
We met few people who had serious complications ignoring going to a doctor while in the country and back home doctors didn't know how to help.
Make sure to drink plenty of liquids to stay hydrated and eat healthy food.
Now it's almost a full year when it happened, and I can still feel that pain and my sickness was so bad that went meatless ever since then. (So you can imagine how bad it was!)
Bali is also an amazing place be sure to read our guide on our personal top 6 locations in Bali.
What is the difference between Bali Belly and Food poisoning in Bali?
Good question! A few things but here are the main points:
There is a HUGE difference between Bali Belly and food poisoning.
Think of Bali belly as a baby version of food poisoning.
Trust us, you will know the difference. Bali belly can last as little as 24 hours whereas food poisoning your talking like 3+ days.
Bali Belly is just a colloquial term for the very generalised Travellers Diarrhoea. Although I'd say, it is a lot worse.
How will you be able to tell the difference? Trust us you will know!
How do you avoid Bali belly?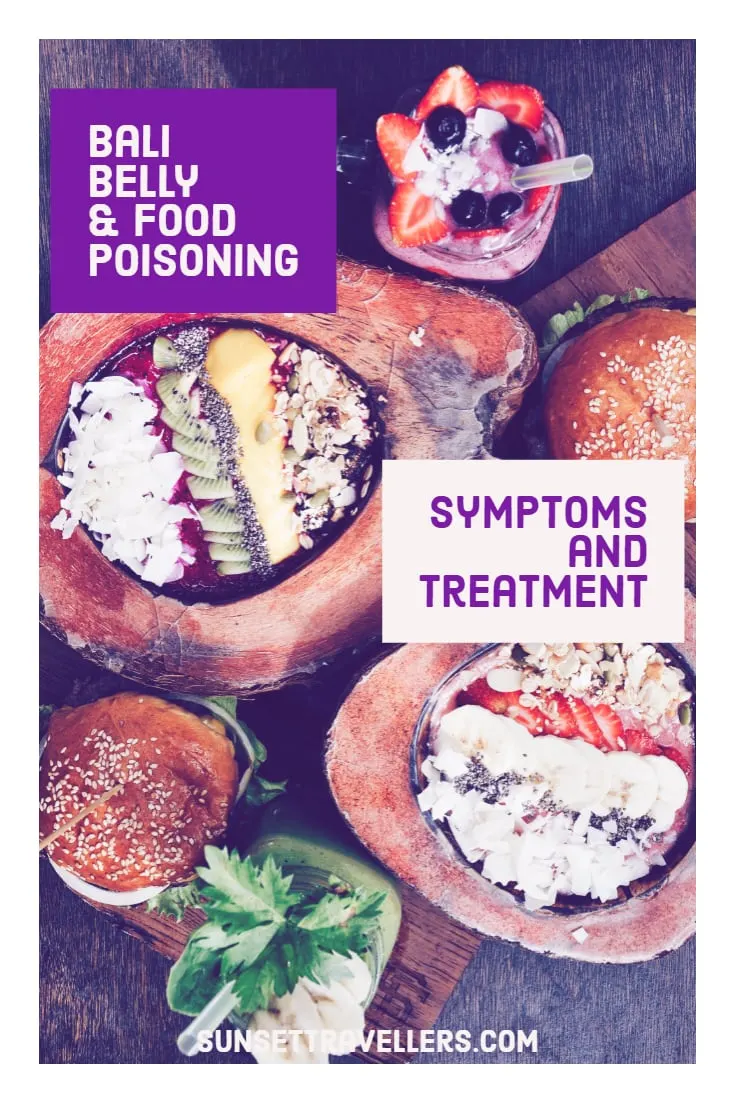 It might not be as easy to get rid of Bali belly or food poisoning, but there are few things that can help.
A few things you can try which will help are:
Have fresh coconut – Full of electrolytes and potassium. Just don't drink too many as they can turn into a laxative!
Drink Yakult – You see these in most shops. They are full of digestive enzymes and can alleviate some of the symptoms.
Take Immodium
Take preventative medicine to reduce your risk of getting Bali Belly –
Make sure to drink plenty of bottled water
Drink oral rehydration drinks to replace lost salts and minerals from your body.
Don't worry about food poisoning in Bali
Although I did feel like I was going to die for about five days, you just can't worry about food poisoning. You can bring your hand sanitizers, check every bathroom, only eat vegetables and drink the most expensive bottled water you can find.
But at the end of the day, you could still be the one to get food poisoning in Bali or Bali belly. So enjoy your travels and this we hope this food poisoning guide has helped you.
If you are heading to Nusa Lembongan at any stage be sure to read our guide on what to do in Nusa Lembongan
Did you ever get food poisoning in Bali?