The Puerto Princesa Underground River is only a 30-minute flight from Manila.
Situated on the Palawan Island in the Philippines
The best way to get there is with Cebu Pacific, AirAsia Zest, Philippine Airlines for flights.
Puerto Princesa underground river has to be our highlight of our entire trip to the Philippines.
2Go Travel organises ferry from Manila to Puerto Princesa but this is about 30 hours journey!
But great fun! Typically it's overnight and you can enjoy some karaoke + red horse(beer) with the locals.
We started off our adventure in Puerto Princesa at Green House Puerto booked with Booking.com.
The owners Ad and Susan are just amazing and breakfast is delicious!
We wanted to visit this place because of The Underground River – recently listed as World Wonder of Nature. It IS AMAZING! Unfortunately, we only had our GoPro on the boat inside and, as you might know, they don't take the best night photos.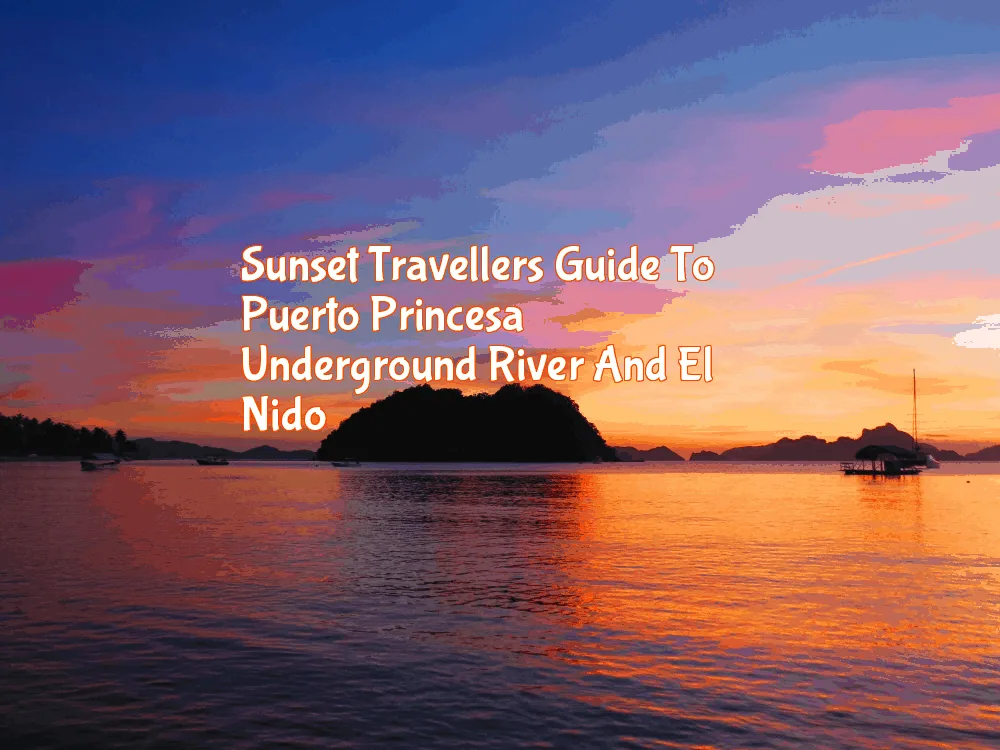 Getting to Puerto Princesa underground river
Once we got to Puerto Princesa, we discovered that it's booked out for weeks!
Susan(our host from Green House Porto), however, has great connections and was able to get us in the following morning (can't be more grateful!).
The bus picked us up at 7 am. First we had to go to the local office to organise permissions for the Underground River (you need to have a copy of your onward flight to get it).
From there a 2 hours journey on a bumpy but fun road took us to Ugong Rock. Were climbed a small mountain and took a zip line down!
Then we drove to the port where first had delicious seafood lunch and then boat took us across to get to Underground River.
The wait was long and we got back home after 8 pm but it was worth it (will upload a video for you to check it out).
Puerto Princesa has good restaurants reachable by tricycle (about PHP 30-50 depending where to).
Recommended- Kinabuch Bar & Grill and Kalui Restaurant.
Night Markets -get a feast for less than PHP 100 per person (see picture below).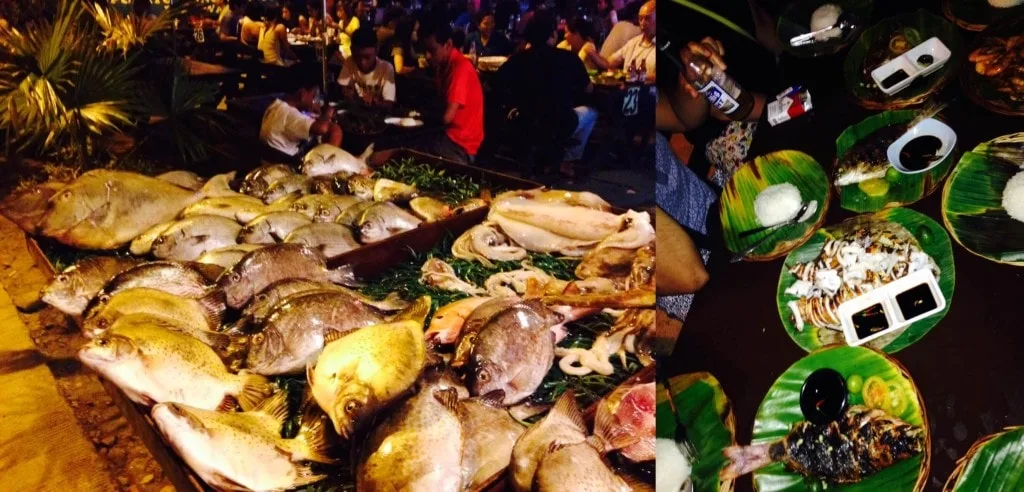 If you are at the markets you may also want to try Balut – local delicacy for those with a strong stomach!
From Puerto Princesa, we went on a 6 hours ride to El Nido located north and stayed at Cliffside Cottages, basic and cheap, recommended by a friend.

For other accommodation in the area, you may want to ask around once you get there or book via Booking.com.
The first night we ate dinner at Altrove Restaurant (delicious pizza and pasta) and breakfast next morning at Artcafe, they both are slightly more expensive but well worth it.
After breakfast walk amongst the streets and get a tricycle (PHP 50-100 for 5 people) to Corong Corong beach and stay for the day until sunset.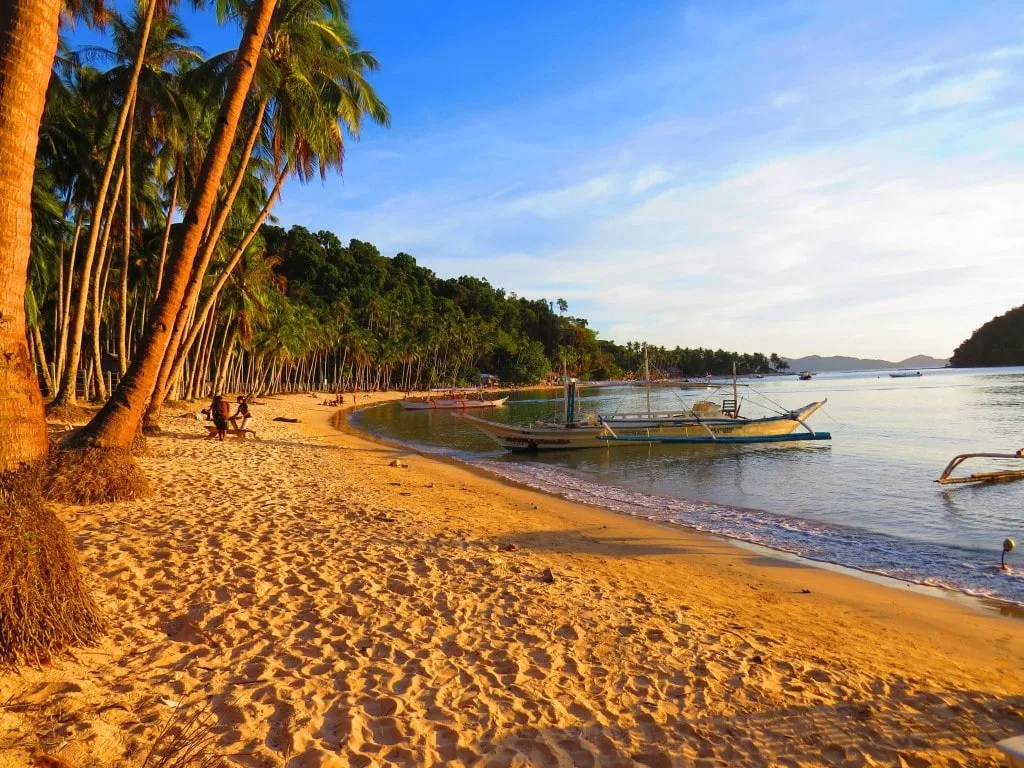 The next day was our Island Hopping tour organised the night before (about PHP 1 200).
There are four different types – A B C and D. A being best takes you to Big Lagoon, Small Lagoon, Simizu Island, Secret Lagoon and 7 Commndos Beach with seafood lunch on Simizu Island and afternoon beers on 7 Commandos Beach.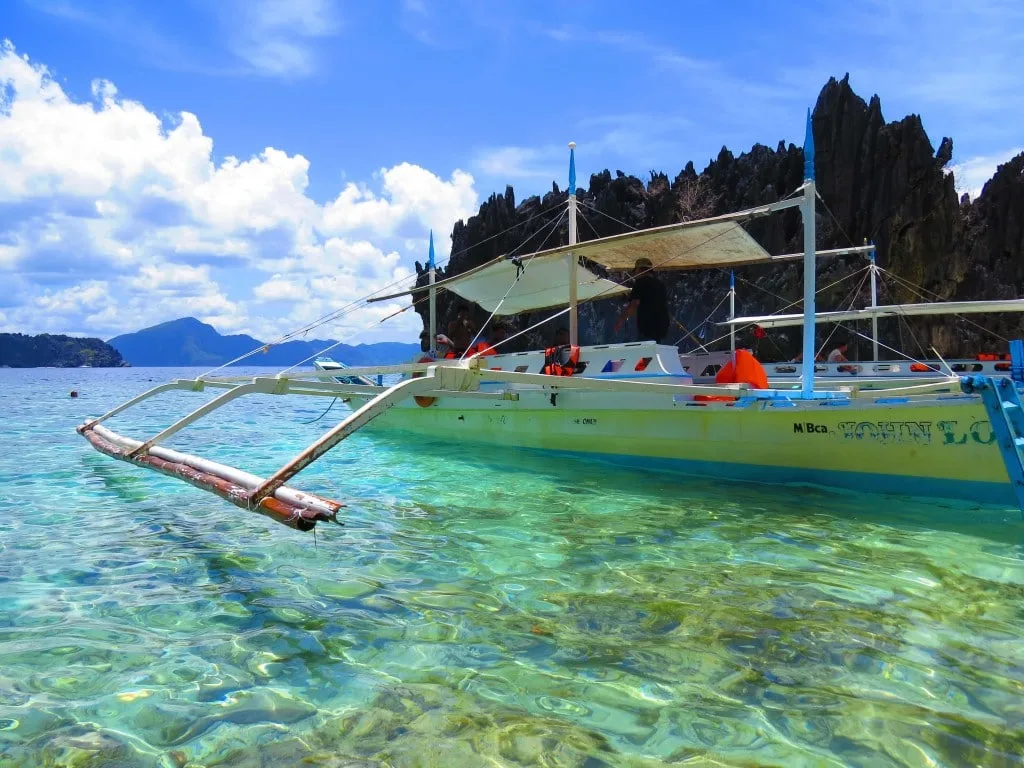 If you do have more time go on tour B that will take you to different islands and caves.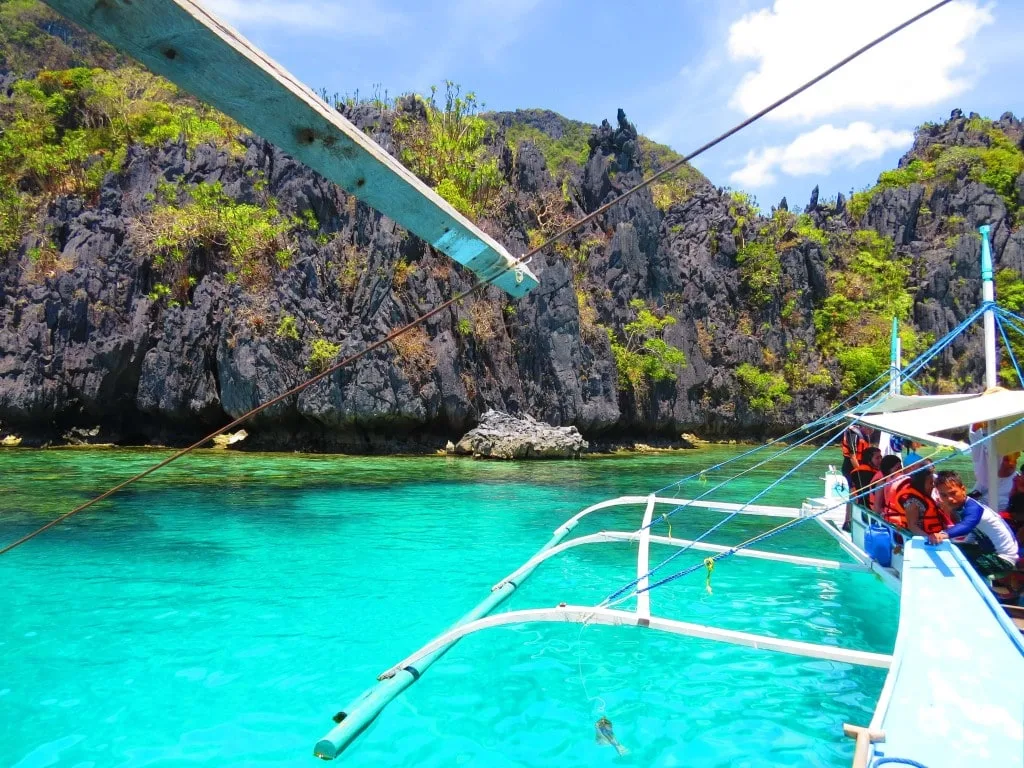 Tips for visiting Puerto Princesa underground river + El Nido :
Book your, flights in advance as then you can get them cheap (about PHP 100).
Inside the Puerto Princesa underground river, you will be on a small boat with a tiny light attached to a car battery
Make sure you pre-book your Underground River tour- do it at least two weeks earlier!
Here is a link: http://www.gopalawan.travel/Underground_River_Tour
Kalui Restaurant has to be booked in advance, (if they are full, they do not answer the phone so you might have to go directly to them)
Book your spot on the bus to El Nido in advance and prepare to be cramped as they do take more people on board then they should. You may want to sit at the front if possible.
Make sure that you will at least once see the sunset at Corong Corong beach –its breathtaking.
Ask to be dropped off at steps of Corong Corong as there is a small bar and not as crowded as the one on the other end.
When doing island hopping make sure you will rent boots or else have spare flip-flops, at some places the reef is very sharp and it's hard to walk on it.
Enjoy your trip to Palawan, be sure to subscribe to our blog for updates and when we upload our video of the underground river. If you need to send money internationally we also have just published our international money transfer guide. So go and visit Puerto Princesa underground river