Best road trip songs to inspire your wanderlust.
We love travelling, and road trips are one of the best ways to explore a country.
We went on a road trip through the amazing Canadian Rockies, travelled the East Coast of Australia, drove from Perth to Melbourne and explored Europe.
When on a road trip, there is no better way to enjoy the ride then when listening to some of the best road trip songs.
Good tunes always inspire us and add a bit of extra desire for an adventure.
We've put together a list of the best road trip songs we always go back to when on the road.
Click here to play it on Spotify.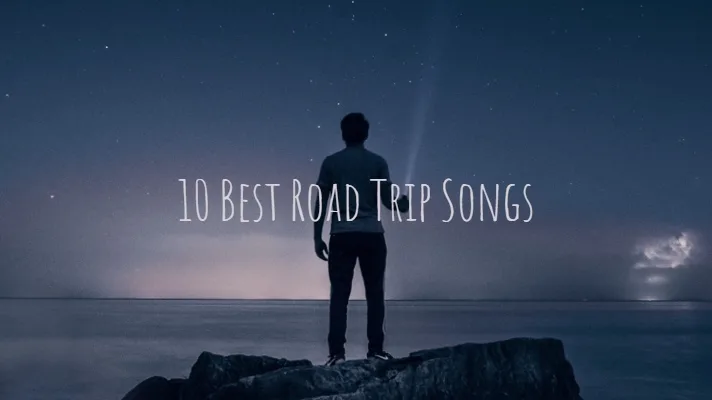 Here are our ten best road trip songs for the perfect road trip.
TOTO – Africa
This song seems to follow us everywhere we travel. Being known around the world, we hear it over and over again and never get tired of this song.
This is by far one of the best road trip songs perfect for any road trip no matter where you are heading.
Coldplay – Adventure of a lifetime
This song came out in 2015 when we were road tripping around Europe. Steve loves surfing, and we were following the World Surf League while listening to this song.
Ever since every time we hear it, we always go back to France in our memories.
We actually tend to create playlists of songs in a country we are in. We've spent a winter season in Bansko, Bulgaria and created best road trip songs for Bansko, Bulgaria on Spotify.
Red Hot Chilli Peppers – Californication
We've played this song as a motivation to plan our west coast road trip. US west coast should be on everyone's bucket list, and Californication is one of the best summer road trip songs to play!
We unfortunately never got to go on this road trip – well not yet.
The plan was to travel the US coast after our Rocky Mountain road trip in Canada. Unfortunately, we've spent way too much money and decided to head to Central America instead.
We don't regret our decision as we got to explore Nicaragua, Mexico, El Salvador and Guatemala.
Mumford and Sons – Hopeless Wanderer
We were listening to this song during our short getaways to the beautiful Irish coast.
As we both used to live in Cork (the real capital of Ireland btw), every weekend was filled with short getaways to the coast. Crosshaven, Kinsale and Lahinch are by far our favourite spots.
Awolnation – Sail
This song we first heard on our first holiday together in Carvoeiro, Portugal over eight years ago.
It feels like it was forever ago! This was also the time when I discovered that Steve has no sense of direction and cannot follow a map. Thankfully now we have Google maps!
George Ezra – Paradise
At some stage, during your travels, you will miss home, family or just the way things used to be.
Don't worry this happened to us a lot at the beginning but in time it will pass. The important thing is to surround yourself with people who care about you.
These are also the moments when we realised how fortunate we are to be able to travel together and support each other.
During travels, it is easy for the little problems to take over your happiness. Therefore it is super important to have someone to rely on.
Imagine Dragons – On the top of the world
Travelling does make you feel like you are on top of the world!
This song is super appropriate actually when we are at a place and can go and work out. There's something about a run on the beach or just a walk in the sun.
More of personal goals you achieve more accomplished you feel. This is precisely how we felt after hiking a volcano. It is essential always to set yourself goals and to be determined to reach them.
Weezer – Island in the sun
This song for some reason always brings me back to Bali and Nusa Lembongan.
It feels like we are sitting on the beach, looking at the waves when sipping water from a coconut. By far one of our best road trip songs you should add to your playlist!
Rudimental ft. James Arthur – Sun comes up
Have you ever got up before the sun and watched the sunrise? Sunsets and sunrises are one of our favourite times of the day.
"Until the sun goes up
And I feel my love comin' up again
Suddenly the sun comes up
And the dark is gone" – This song fits many moods!
Mogli – Wanderer
This song comes from a documentary called 'Expedition Happiness'. I accidentally came across it on Netflix when waiting for a flight to Portugal.
This German couple travels across North and Central America, and their story is filled with ups and downs just like everyone's life. If you haven't seen it yet, it will inspire your wanderlust.
Hope you enjoyed our 10 picks for the best road trip songs!
If you are looking for more inspiration, read our inspirational quotes and sunset quotes posts.
Thanks for stopping by.
Steve and Sabina